My bf, Alex, has some really cool events that he works all over the world, and his most recent event was in Maldives, so obviously I tagged along. His event was at Anantara Dhigu resort, which was so such a great place (highly recommend), and we also went a few days prior to the Ritz Carlton Maldives.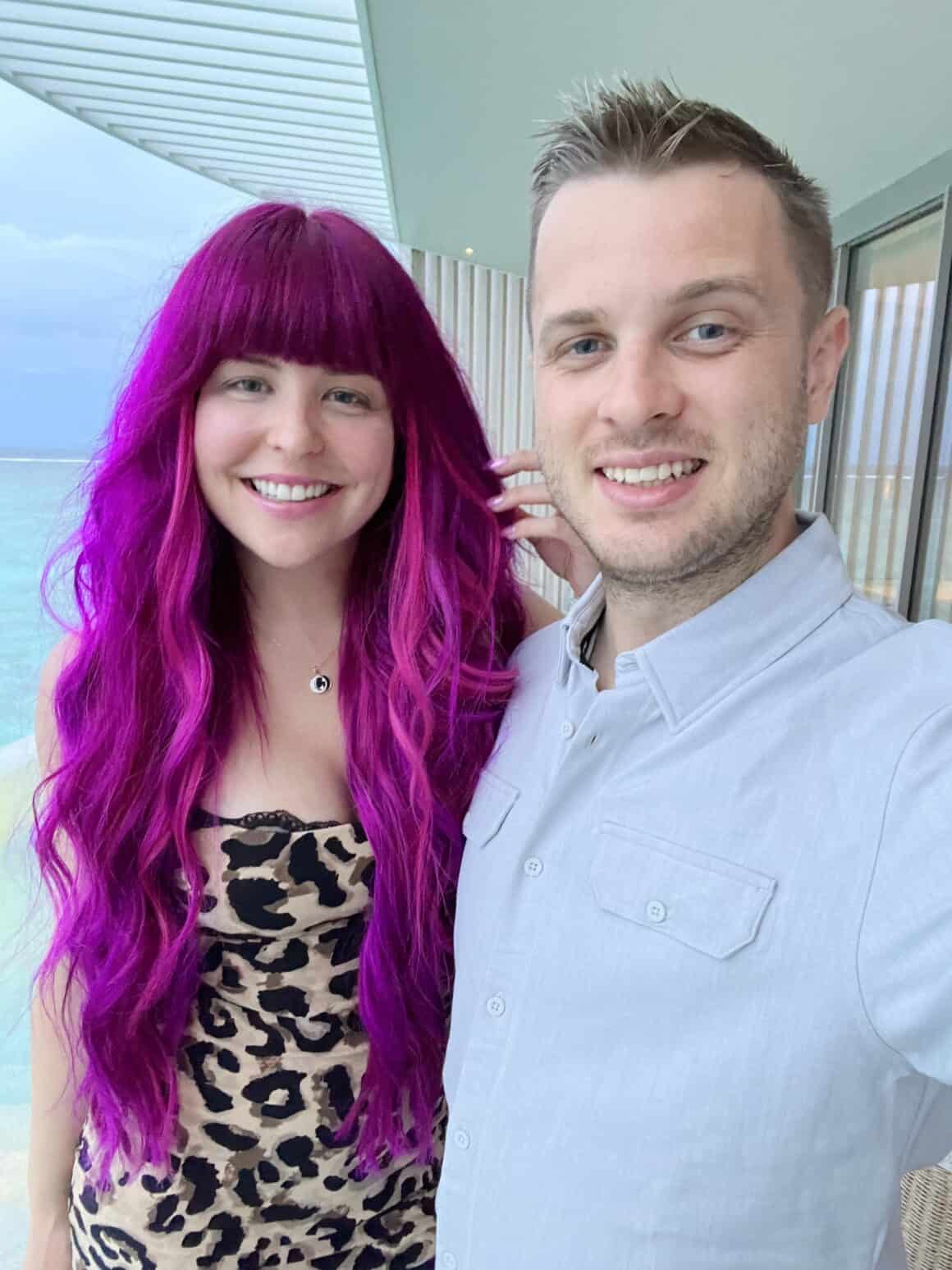 I have lots & lots to share about each resort & Maldives travel, and flights in general, but I wanted to share a few quick Maldives tips that were on the top of my mind since arriving back.
If you are ever planning a trip to Maldives, here are a few things to note: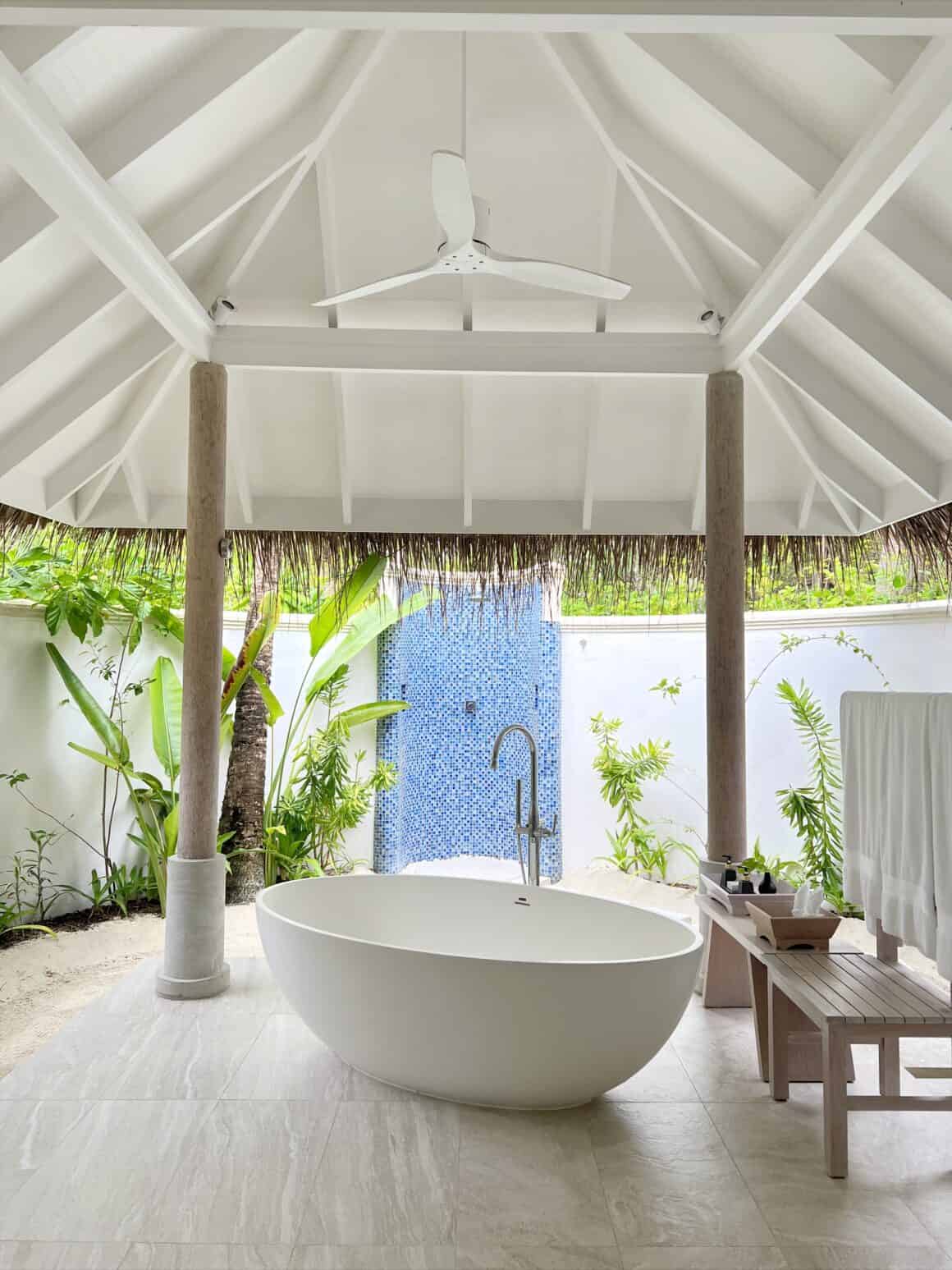 💜Nov – April is the dry season which is peak time to visit. We visited end of May, technically monsoon season, and it rained only 2 out of 7 days. It's a risk to visit during monsoon season, but we were quite fortunate!
💜It's humid AF. Be warned! Plan hair & makeup accordingly. (I wore zero eye make up the entire time & only wore sunscreen, highlighter & cheek stain)
💜 Bring European hot hair tools. Even with an adaptor, the only hot tool that worked was my rod curling iron that was made in Italy. My American tools would not turn on; I don't know why, perhaps it was something with the tools' electrical, but they simply did not work.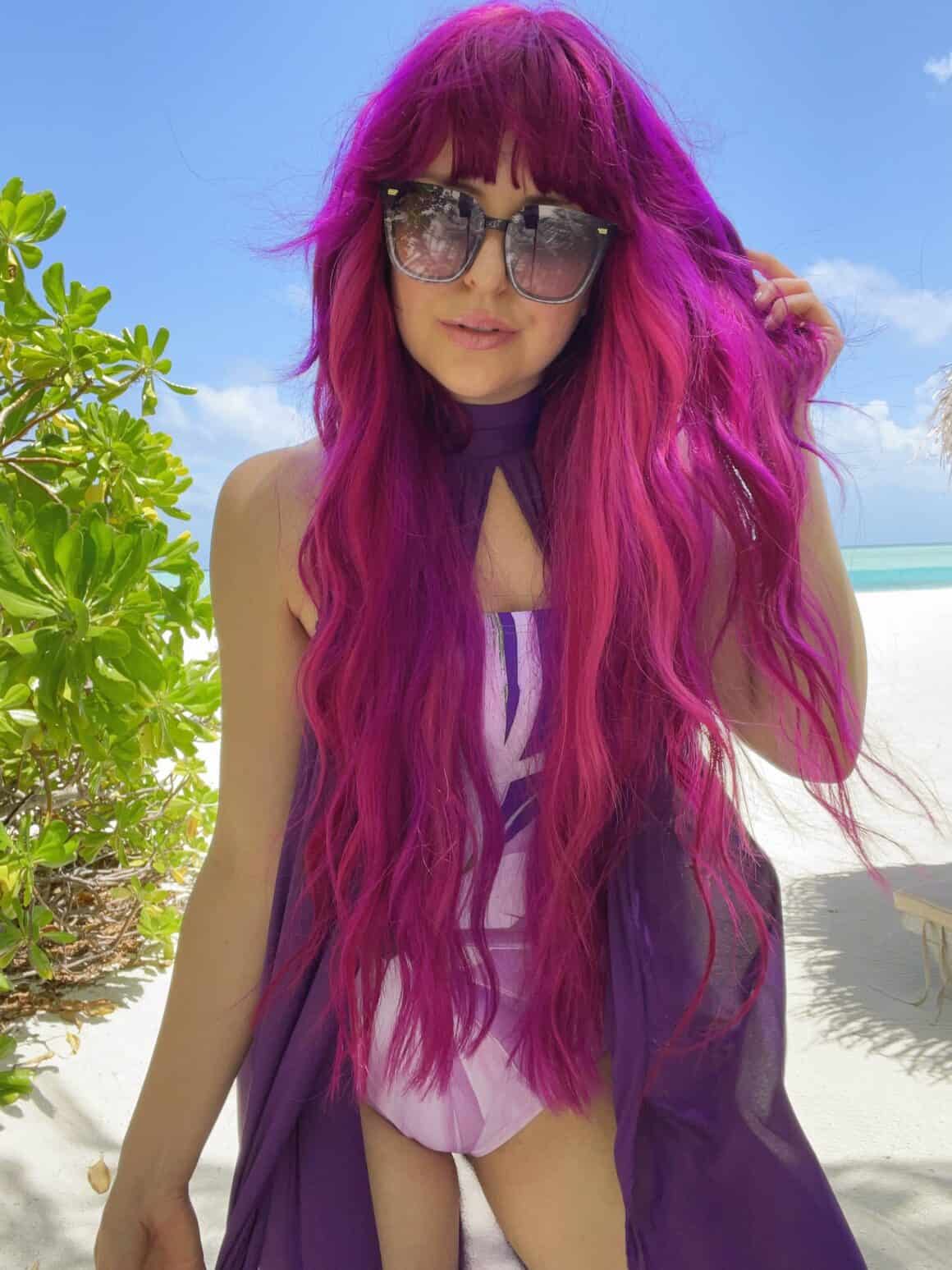 💜Maldives is a Muslim country, so no nudity / skinny dipping allowed 😉 When our luggage didn't arrive a lot of people were like why didn't you just swim naked?? Well, you can't, and that's ok! Just remember it's not south beach – so you won't want to walk around the resort in a thong bikini (but fine if you had a nice cover up!) I would suggest dressing as you would at a typical tropical resort, just bring cute coverups!
💜Stay 1 week minimum to be able to enjoy and get over any jet lag. Maldives is def worth it, but it's such a long way to travel from most places, so I definitely recommend making the most of it while you are there. Also, I highly recommend visiting more than one island if you have the opportunity. The Ritz & Anantara resorts we visited were both so cool, and yet so different. I'm glad we were able to experience two resorts that were so different while we were there.
💜Bring an anti-nausea pills or one of those anti-nausea wristbands if you get sea sick. Most resorts will pick you up via boat from Malé airport to take you to their island (although some resorts are only offer seaplane as they are further away). Our 1st resort was a 1 hour boat ride and our 2nd hotel was only a 30 min boat ride. I don't get sea sick, but some people did not feel well as sometimes the water can be choppy, and even if it's raining, they still continue boat transfers.
💜Even though Maldives is fancy / boujee, remember to bring flat shoes! Your resort may be not feasible for heels – and in fact, many places you can go barefoot. It's possible that your resort may have all sand floors. For ex, the Conrad Hilton is all sand even in their restaurants. Bring comfy pool sandals, dressy sandals, and a pair of heels just in case you find heels appropriate where you are staying.
💜Bring high SPF (reef-safe) sunscreen!! Maldives is close to equator so your skin may get toasty fast.
I'll be back with more Maldives tips & posts. But def be sure to check out my Maldives Reels on Instagram so far; some of them went super viral, especially when all our baggage was lost lol.
Xxo, Ashley