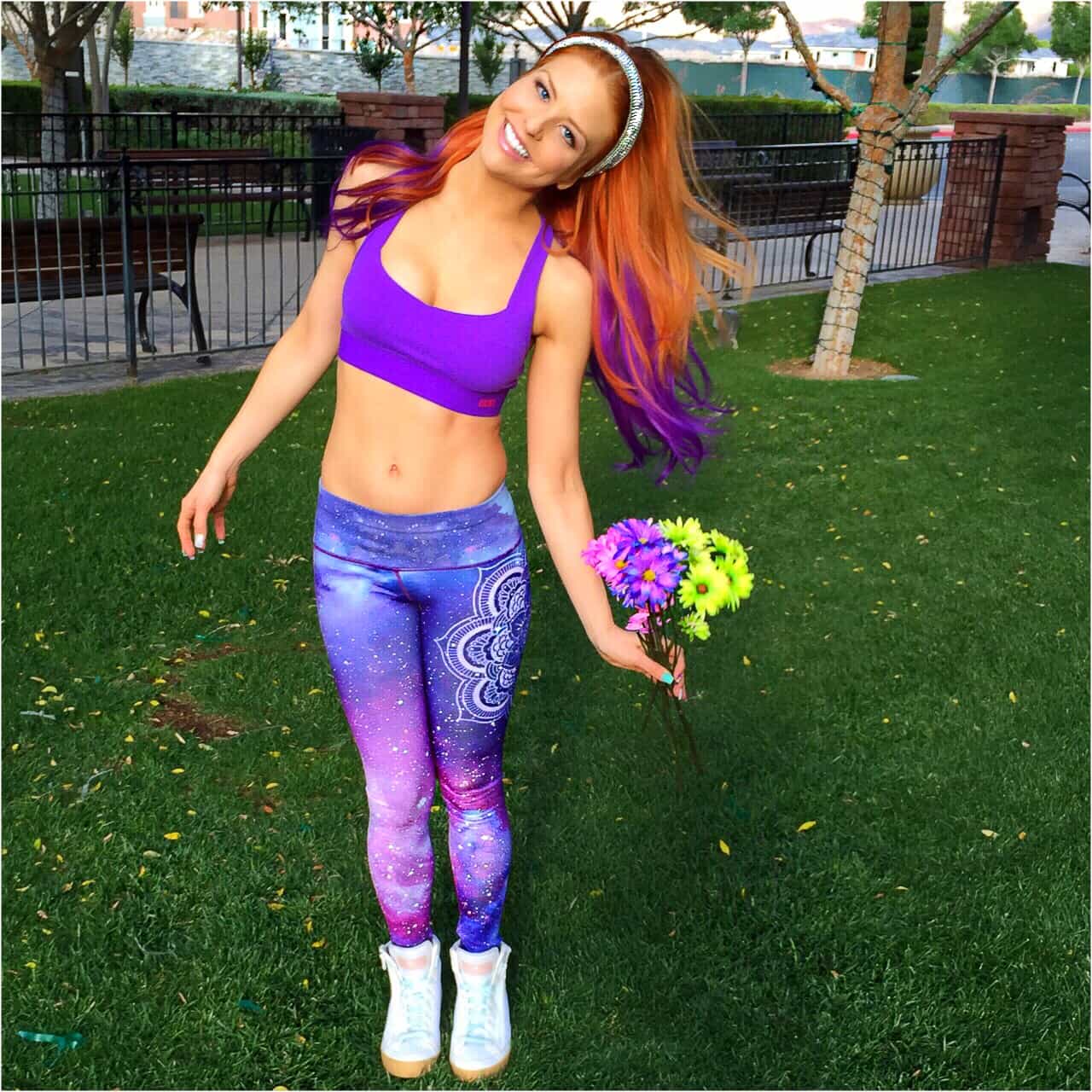 Hi cuties!!  I've added a new series to the blog; Fashion Friday.  On Fridays, we will be posting everything cute, cruelty free, and fashionable from fitness fashion to accessories and street wear!  I wanted to start my first Fashion Friday featuring one of my favorite brands ever, Fay With Love.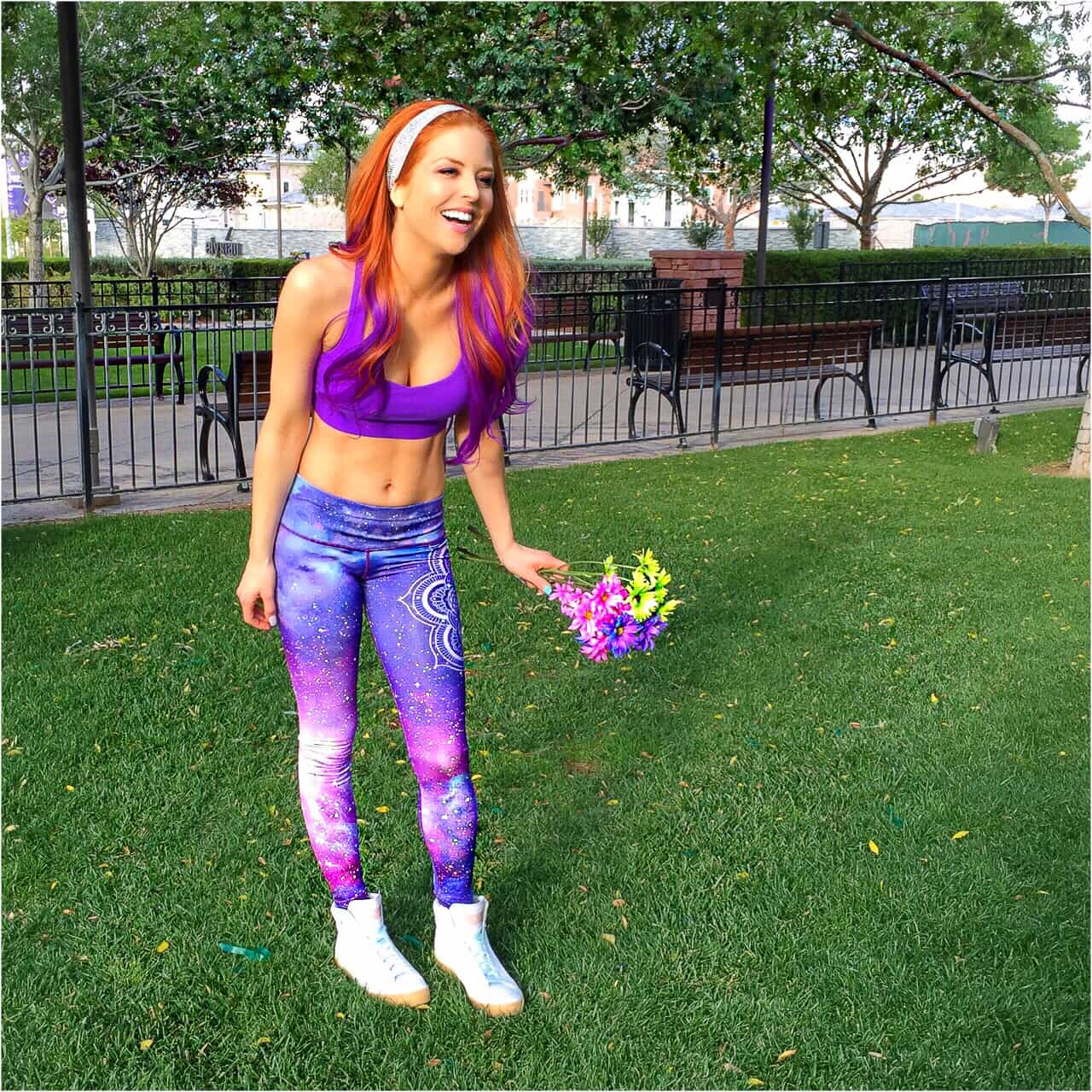 I've been in LOVE with Fay With Love ever since I found them on instagram a couple years ago!  They launched their brand with a spiritual bracelet line and now have expanded into clothing.  I'm wear FWL "Child of the Universe" pants, and it's safe to say that I'm obsessed with them.
They have been kind enough to give you guys a Coupon Code!! Use Code 'BERRIES' for 15% off your purchase. (Valid through June 11th!)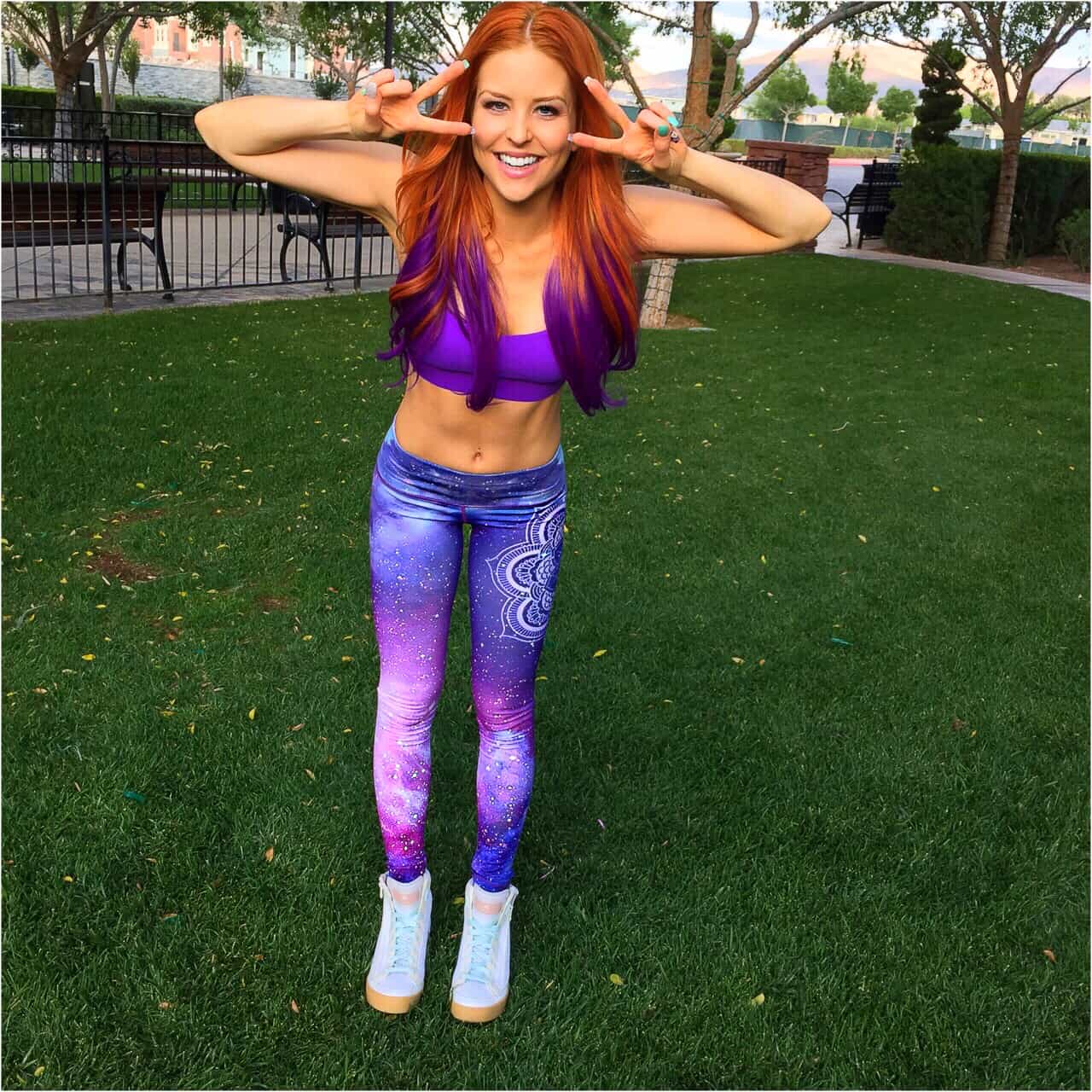 I call these my galaxy pants, and they are the most comfy yoga pants ever!  I want every style they make. 🙂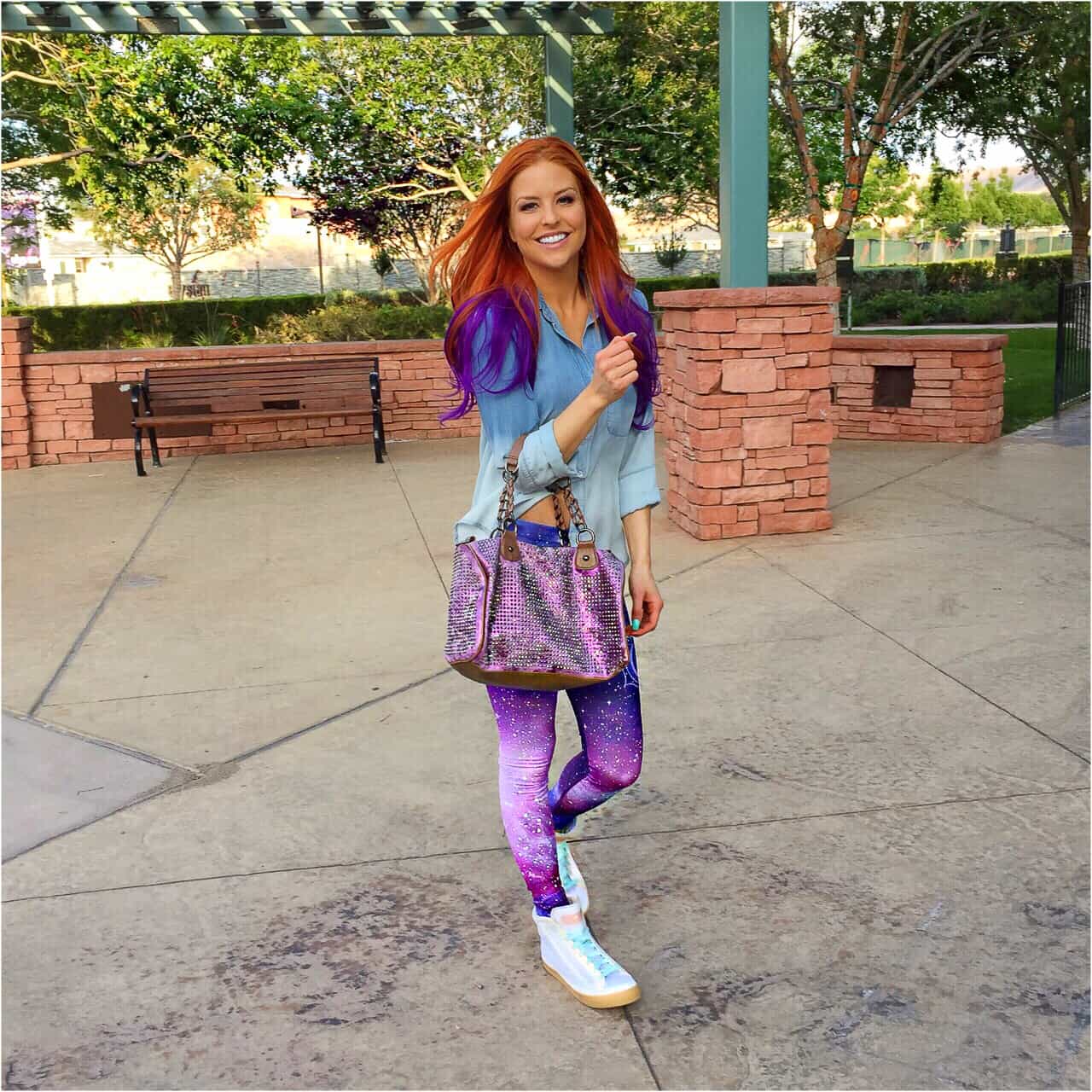 Activewear has come a long way.  Now we can actually wear our fitness/yoga clothes out in public. Just between us, sometimes I wear it even when I don't work out, but it makes me feel productive like I worked out, lol!  I just throw on a cute button down shirt and some sneakers and BAM there's a cute casual outfit.  Two in one, baby!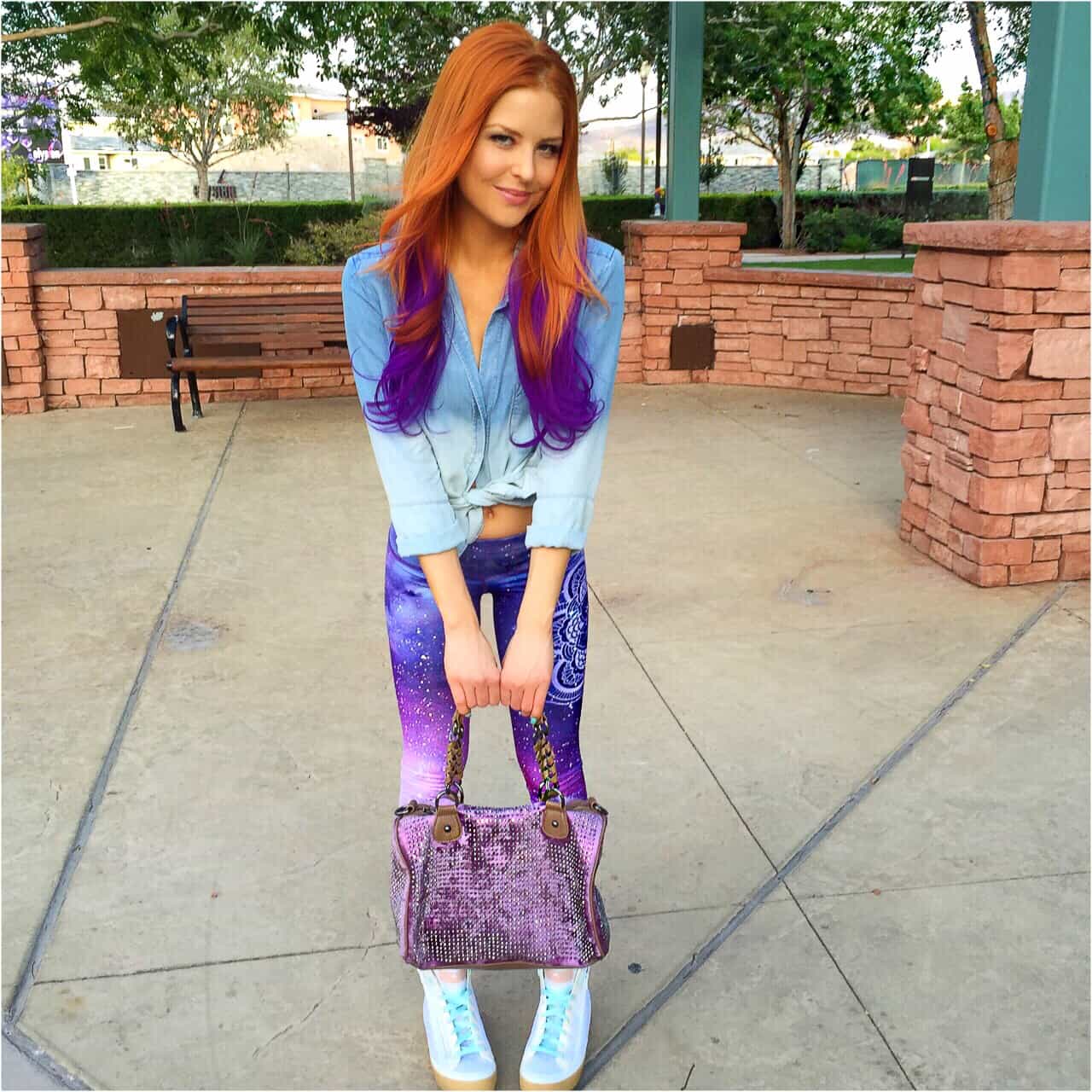 My bag is from Deux Lux.  Another brand that I'm crazy about.  Deux Lux bags are all cruelty-free, vegan, and pretty darn fabulous!  Everytime I carry this bag I get tons of compliments.  Definitely a brand worth checking out. 🙂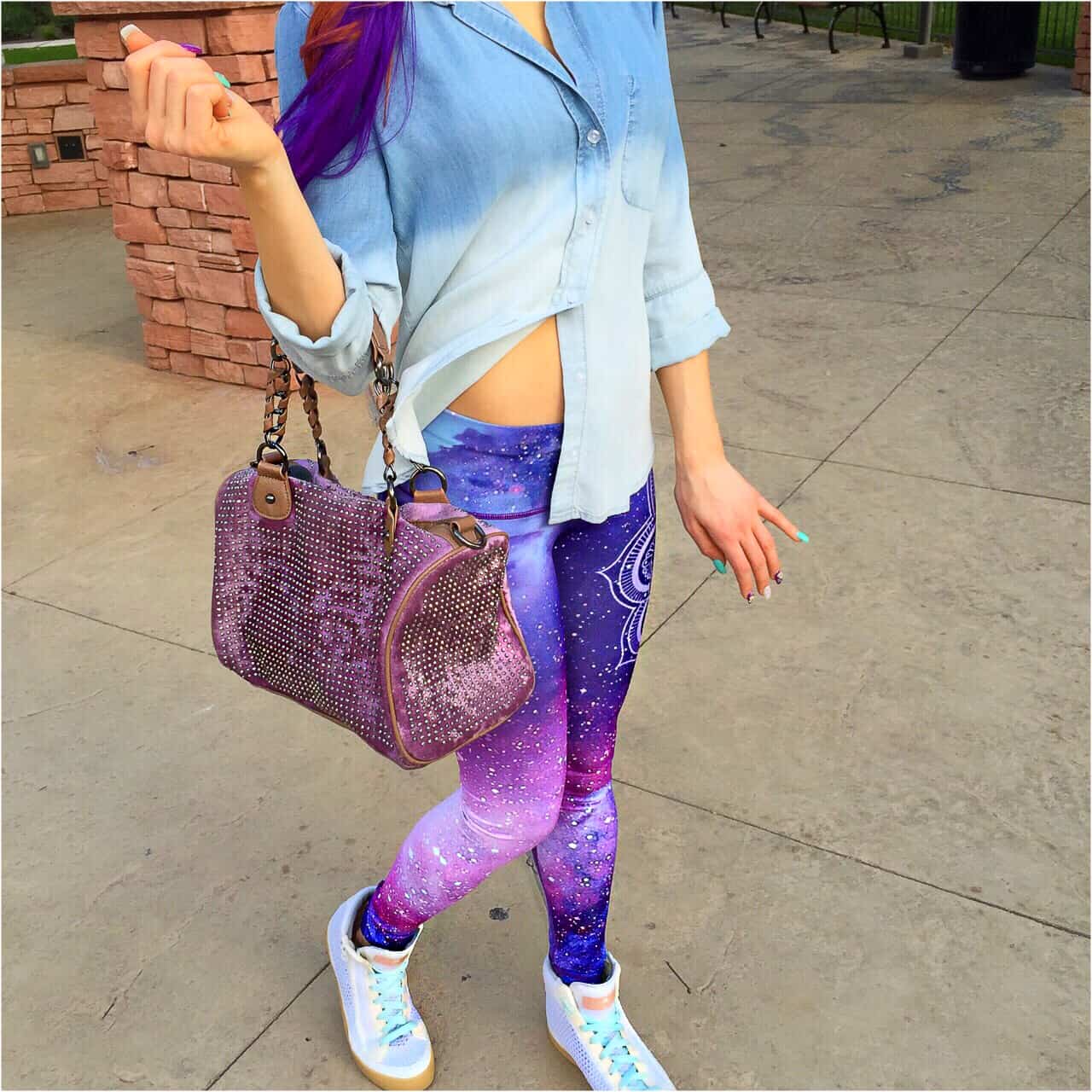 My sneakers are Stella McCartney for Adidas.  If you didn't know, Stella designs an all vegan fashion line and she's an animal activist.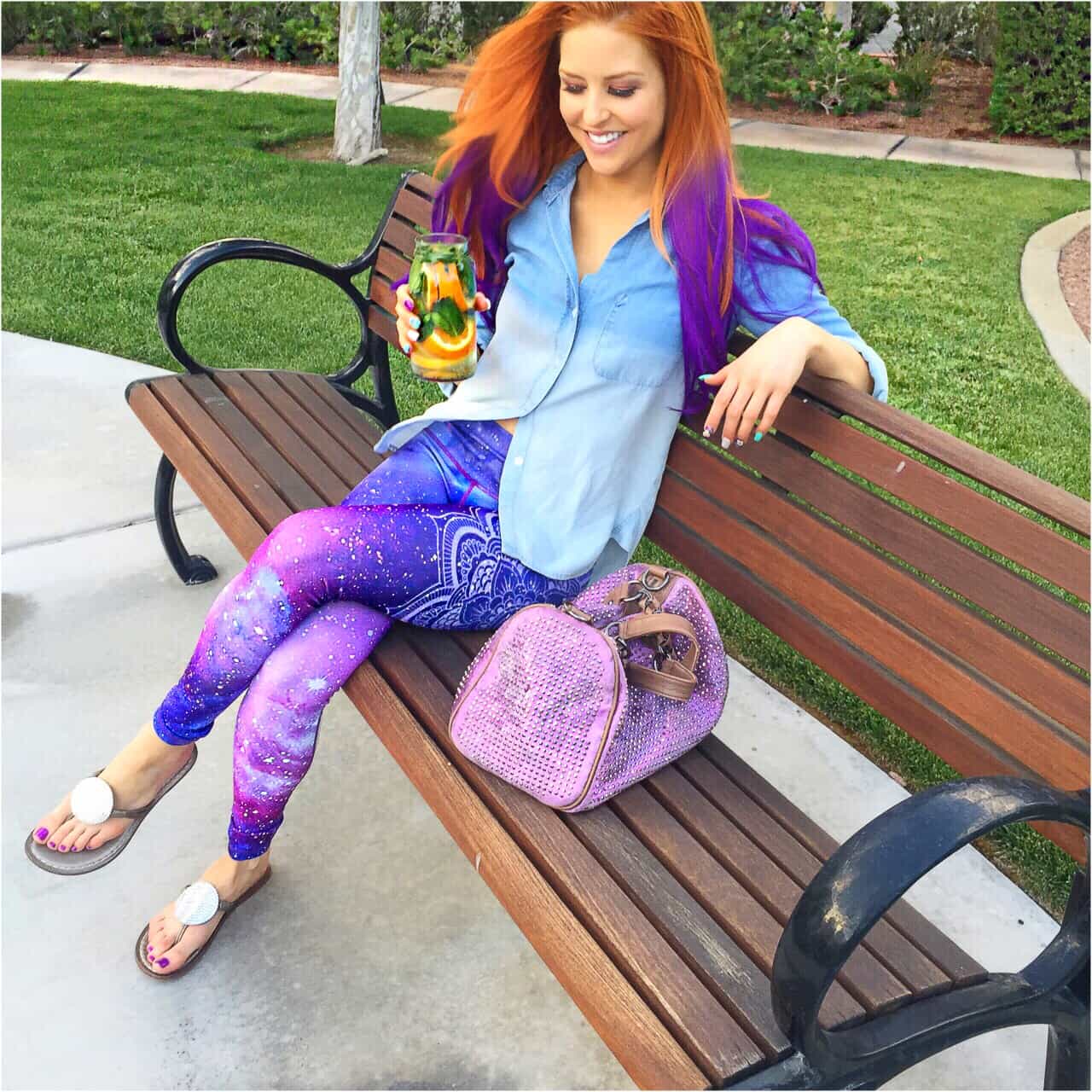 If you're wondering what I'm drinking in this pic, its my Orange Mint Spa Water…my favorite fancy-smancy way to hydrate!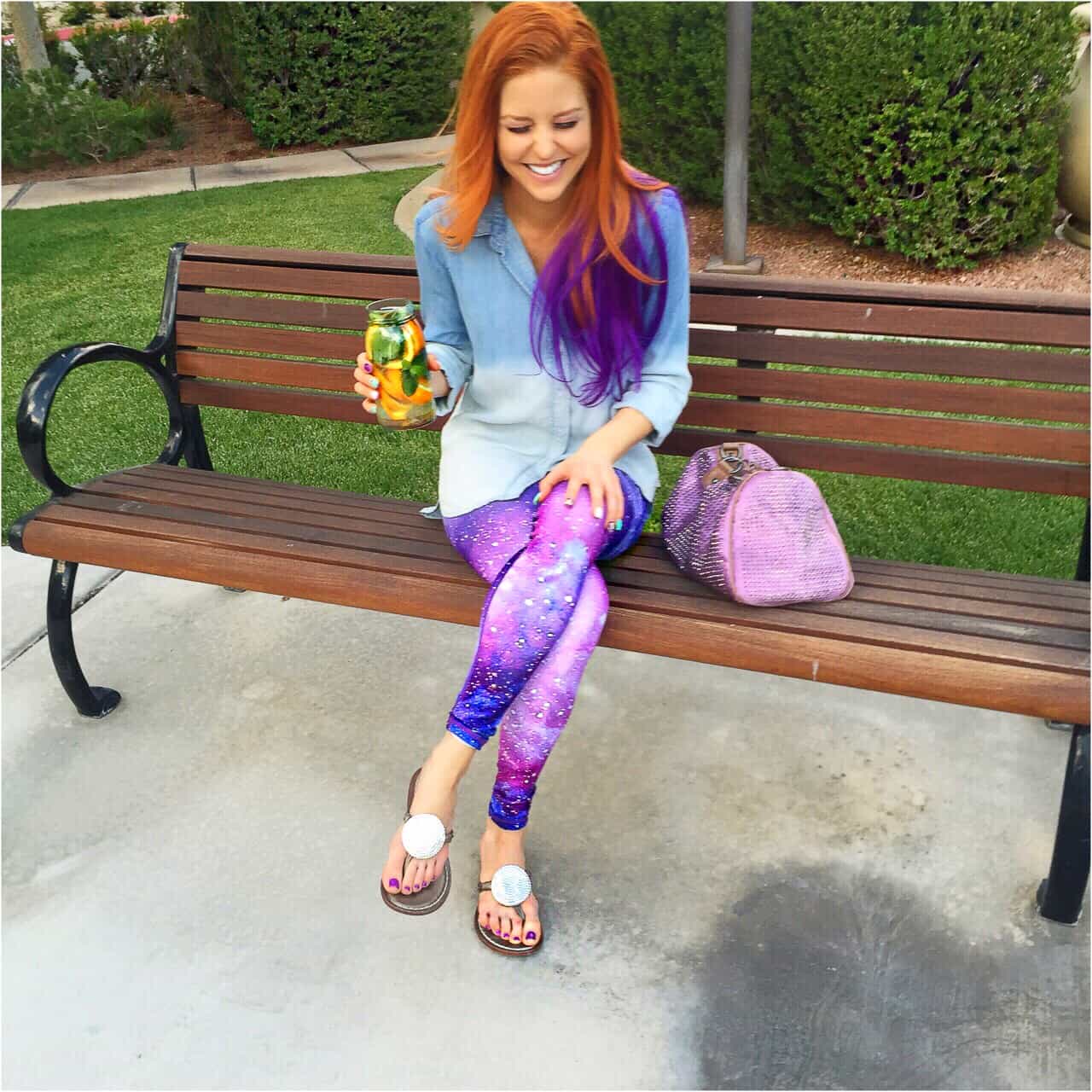 It's a great time in the universe to be a Glam Granola Girl.  There are so many options now for Cute, Chic, and Animal Friendly fashion!  Nothing against clothing made out of hemp or whatnot…but i'm just saying…I am thankful for the companies out there that are recognizing that there are people (like MEEE and maybe YOUUU!) who want to lead a compassionate life but still wear stylish clothes!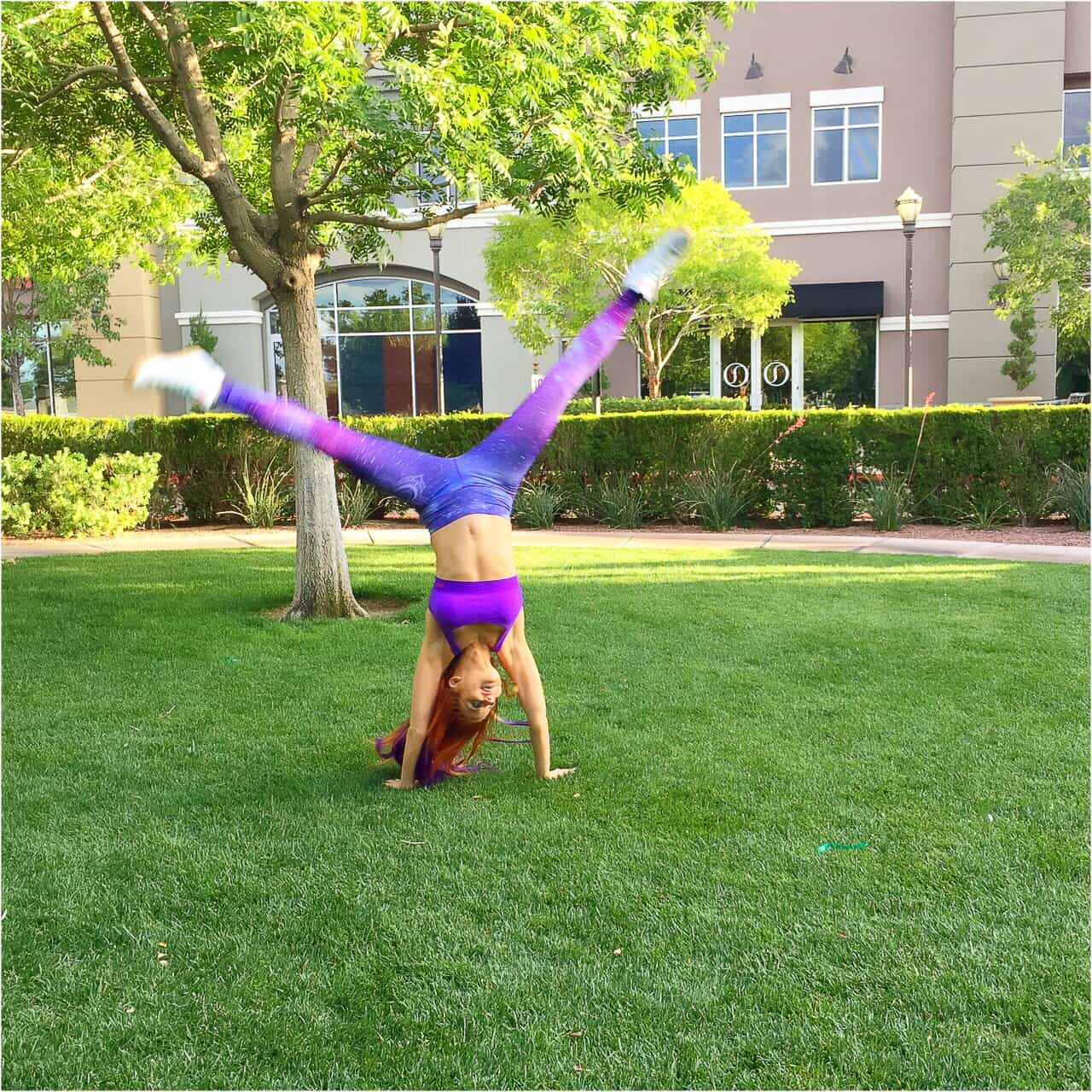 I wonder what my community thinks of me… 🙂 LIFE IS TOO SHORT NOT TO HAVE FUN!!!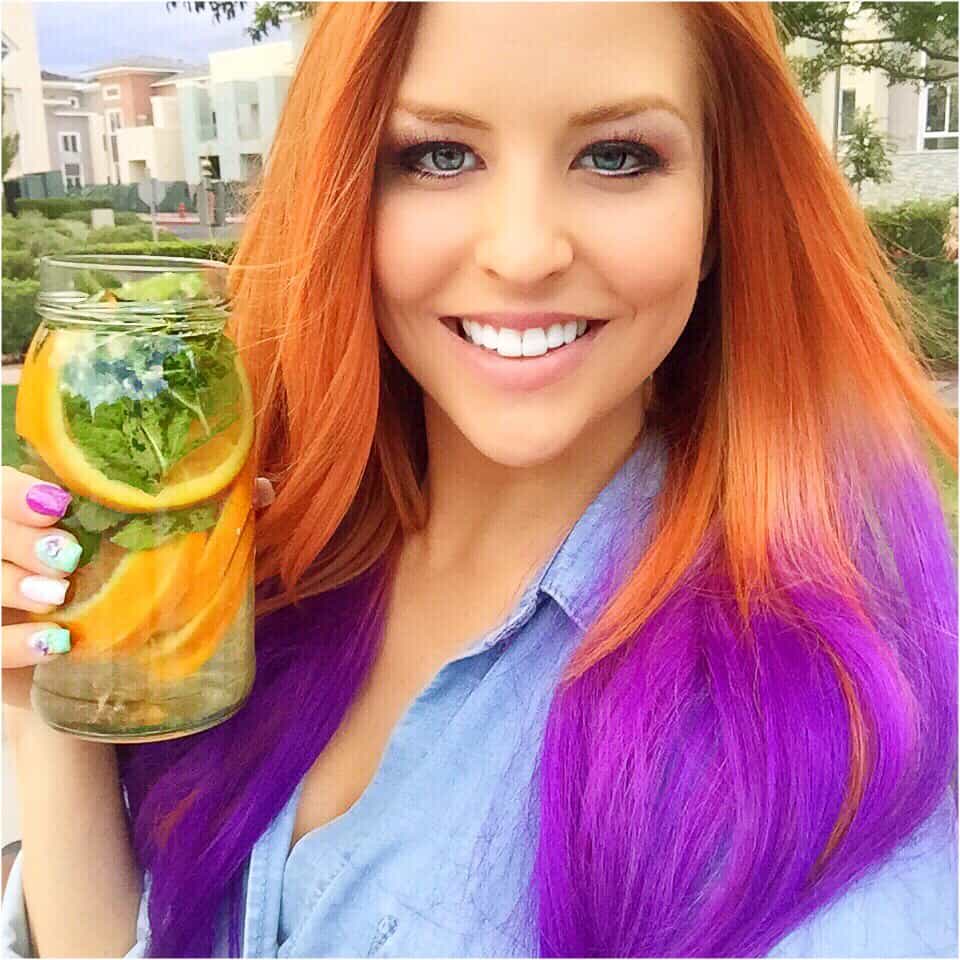 LOVE Y'ALL!!!!! Have a great weekend! Let loose and live a little! hehe 🙂