Happy December 1st! How the heck did we get here?! Sometimes I feel like this year flew by and other times I feel like it's still March and we are in some sort of weird time warp. Whether you are ready for it or still stuck in March with me, the holiday season is up on us.
This year is an unprecedented holiday season. We're talking about COVID CHRISTMAS, babe. The first and hopefully the last.
With social distancing and travel restrictions in place, it can leave this year's "merry and bright" feeling dreary and dull, am I right? BUT, I'm here to tell you… it doesn't have to be this way. We CAN get through this and we CAN do it while feeling and looking great.
Let's talk about how you can enjoy the holiday season in a new way, and perhaps this years gives you the opportunity to slow down, enjoy, and not feel like you're trapped in a holiday hustle.
Here's the thing gf, you can handle the holiday hustle with grace and ease. You can make the best of this unusual year, and make things simple, snazzy and special from the safety bubble of your home. You CAN TOO create glitzy and glam memories in 2020. It just requires a tad more inspiration.
Here are some ideas to get you started.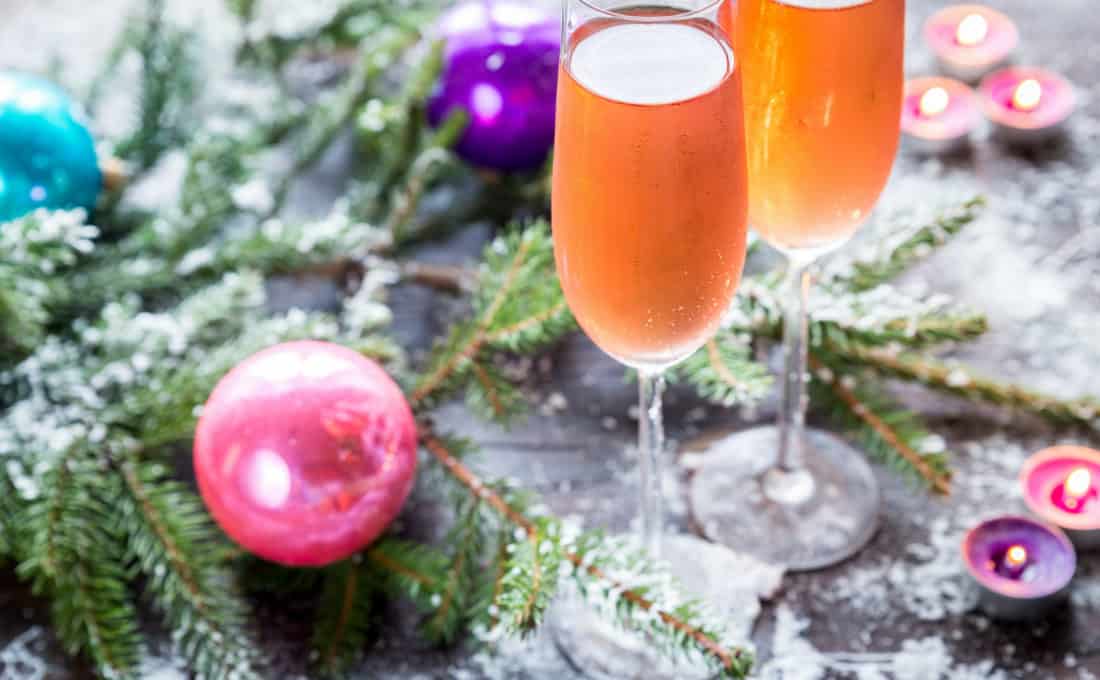 Just a heads up, this blog is long AF.. so here's a little preview of what we'll cover:
How to Get in the Spirit
Christmas Shopping in 2020
Glam Festivities
Winter Self Care & Beauty Rituals
❄️ GET IN THE SPIRIT ❄️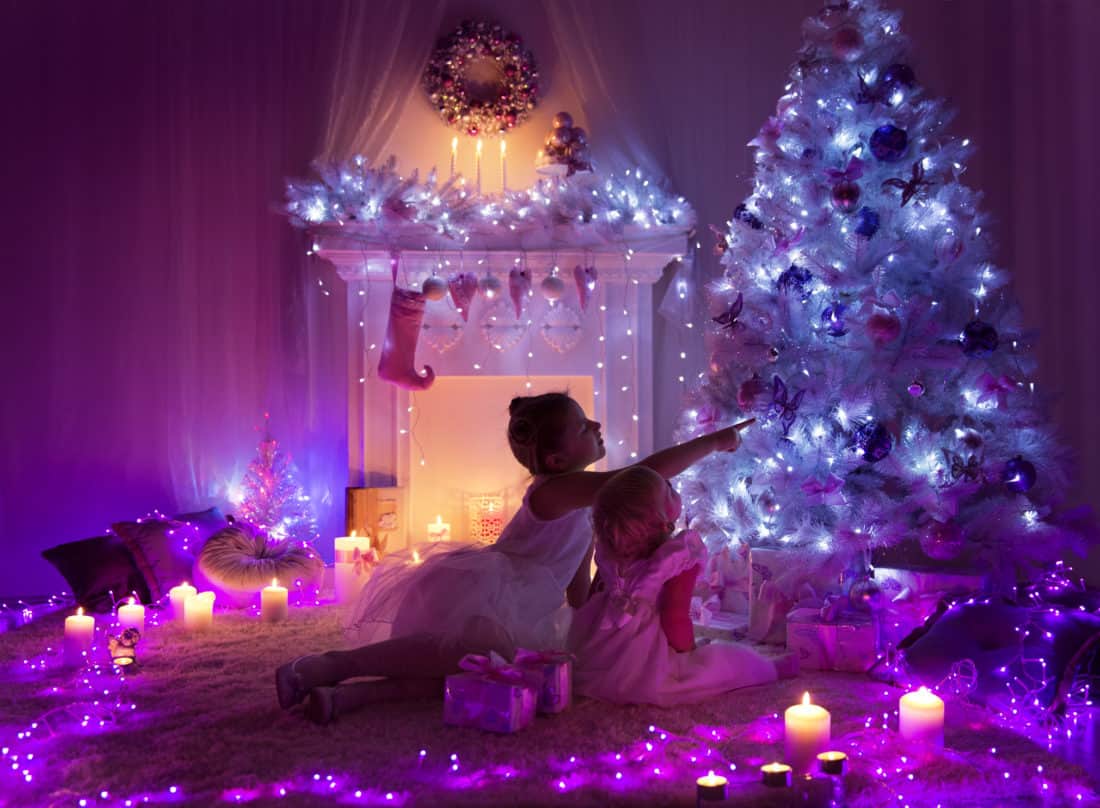 The Christmas Spirit we all know is a feeling.
If it were a recipe, it would call for a cup of nostalgia, 5 ounces of cheer, a dollop of coziness, and (if you're like me) a whole damn gallon of extravagance.
(ALSO speaking of a cup of nostalgia, my #1 drink that brings back all the feels for me this easy recipe for Russian tea that my mom used to make when I was little.)
Now, I think we can all agree that nothing zaps the Christmas spirit like stress.
Lack of gratitude, fixating on the negative, and frazzled overwhelm can turn even the happiest Who of Whoville into the world's biggest B*ITCH- I mean GRINCH!
And I get it it. TRUST ME.
After the year we've been through, we all have our justified reasons to feel on edge. But that attitude certainly is not conducive to a very merry Christmas, is it?
Here's how to reset:
SET THE SCENE. Crank your favorite holiday playlist (mine is Dolly's latest Christmas album & Bossa Nova Christmas), get in cozy PJ's, and put up your decorations. For an ultra glam Christmas, I'm loving this 6′ iridescent white holiday tree. INSTANT MOOD SHIFT. While you're decorating, clear bad energy from each of your rooms with Aura Smudge Spray.
NOT YOUR TYPICAL GIFT LIST. Sit down with a cup of hot cocoa (THIS ONE is my fave dairy-free brand & it fits in KEurig. my fave along with these marshmallows!) and write your own gift list. This is not a shopping list! I want you to list out the gifts you were born with (your natural talents, strengths, positive characteristics), the biggest gifts in your life right now (hint: most of them are things money can't buy), and the greatest gifts you've received from this last year (again, not things). This simple exercise will help get you back into a high-vibe space and ready to spread some holiday cheer. You can check out my personal gift list here. We are making this a new holiday tradition in our home.
Go Old School. I LOVE a good card. It means a lot. Order fancy Christmas stationary and send handwritten, thoughtful cards to your friends and family, and if you want to really jazz it up, use an old school wax stamp like this north pole one. Remind them why you love them. Why they are such a gift in your life? What joy do they bring to your life? If you have a fave photo w/them print it out and place it inside. This is going to be so much more warm and fuzzy than another Zoom call. Quality connection is the true essence of Christmas, and it will instantly transport you into holiday cheer.
❄️ CHRISTMAS SHOPPING IN 2020 ❄️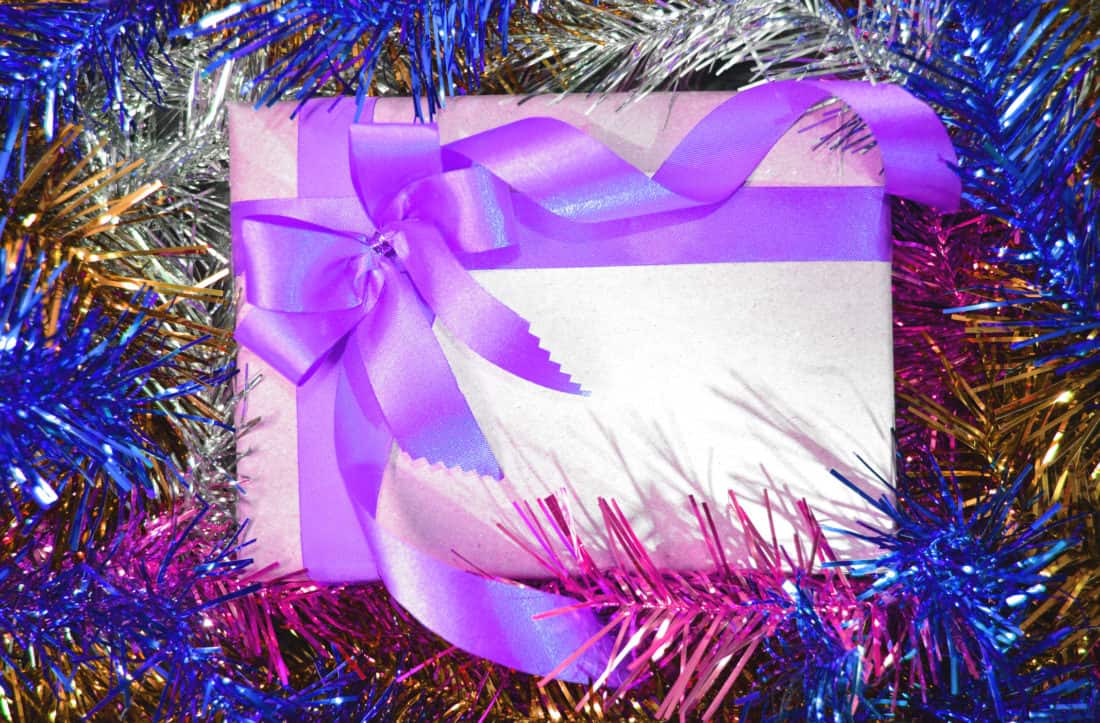 This year is all about shopping small, early, and consciously. If you follow those guidelines, you're going to save yourself so much stress and shoppers' remorse.
SHOPPING SMALL. For obvious reasons, it is CRUCIAL to support small businesses this year. Here are a few brands I'm currently obsessing over!
☃️ The Golden Secrets – do yourself a favor right now and STOCK UP on this beauty + self care line that lives up to its name. Also you can use code ASHLEYDIANA10 to save $$$. Jesse Golden, who is the founder of The Golden Secrets, is awesome as well, so you can feel really good about your purchase from a 100% female-owned small biz. My Favorite product is the Youth Beauty Oil, and it's also her best-seller. I consider this ritual skincare, If you or a friend is a skincare guru, THIS OIL is what they need.
☃️ Metal Marvels – my friend Katie's brand and I love her mugs and bangles! Supporting her brand goes to good causes too (take a look at all her company gives to!)
☃️ Woo More Play – Ladies, this is how you treat yo'self for Christmas. If you don't know of Woo More Play, now you know; you're welcome. Woo More Play is a modern sexual wellness brand (with the best branding, and best content on instagram), and their Penthouse Collection gives you all the things and more. (Honestly, I would never go w/o their Freshie wipes again. They are so gentle and smell so good). If YOU believe women deserve great sex, support Woo because that's their motto.
SHOPPING SMART. Get organized. Order all of your gifts before the 5th, no later than the 10th! Shop the sales to save yourself serious $$$, even if you didn't get all the goods on Black Friday, tbh, the deals weren't as fab as 2019 blk fri, so there will still be many more, and it's not like you missed out completely. Subscribe to emails lists to be in the know first when their next sale is.
SHOPPING CONSCIOUSLY. Shopping consciously means buying from brands that give proceeds, are sustainable / carbon neutral, and/or are nontoxic, etc. Majority of brands are doing this now. (For example, this Glow Serum I bought from Herbivore, donates $1 per bottle sold to LGBTQIA organizations). It's easier than ever to find options this year because everyone and their mother is creating gift guides (myself included!). Guides are a great way to cut through the clutter and find fabulous, curated gifts for everyone on your list. Besides the guides I put together, I love all of the ones by Goop! They are above and beyond.
❄️ GLAM FESTIVITIES ❄️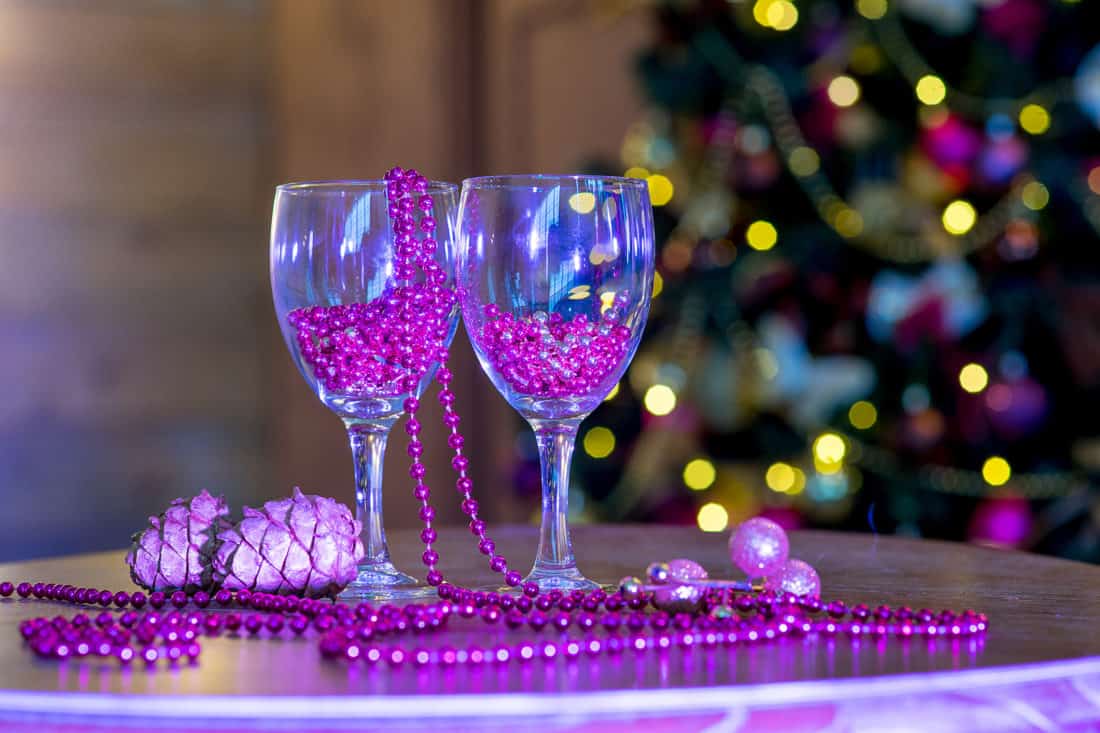 * Create an elevated ambiance in your living room and watch a holiday related performance. Andrea Bocelli is streaming a Christmas concert from Italy! (think symphonies, operas, ballets like The Nutcracker.. you get it.) OR like I mentioned previously, the Holly DOLLY Christmas playlist. You CANNOT go wrong with these! They are a complete ambiance in themselves.
* Get a fancy cheese board and create the ultimate vegetarian or vegan cheese and fruit plate. Here's a quick breakdown: Get 3 kinds of crackers, marcona almonds, fig jam, grapes, strawberries, dark chocolate, and honey for drizzling for either veg or vegan. For vegan cheese, you MUST get cheese from Yvonne's Vegan Kitchen (she ships nationally), her cranberry dill is to fucking die for, Miyoko's, Kite Hill Chive Cream Cheese, and Virgin Cheese (I love her Smoked Gouda). If you are going for real cheese, choose organic using w/Brie + fig jam, manchego + strawberry + honey, and smoked gouda + pear + apricot jam. Pair w/red wine, Bossa Nova jams, sparkling water, cozy PJ's, and a blanket. FANCY AF.
* Take (or Make!) a Christmas Cocktail Masterclass.
* Get dressed to the nines and have an in-home Christmas glam photoshoot, or do like we did and have an outdoor-out-in-nature photoshoot (we went to the desert where no one was around).
* Host a virtual dinner party complete with a stunning table setting, boujee appetizers and bubbly.
* Spend time creating in the form of festive DIY Crafts like homemade candles, embellished Christmas stockings, or care packages. The creative process is known to reduce stress, decrease anxiety, and create a flood of feel-good neurochemicals!
❄️ WINTER BEAUTY & SELF-CARE RITUALS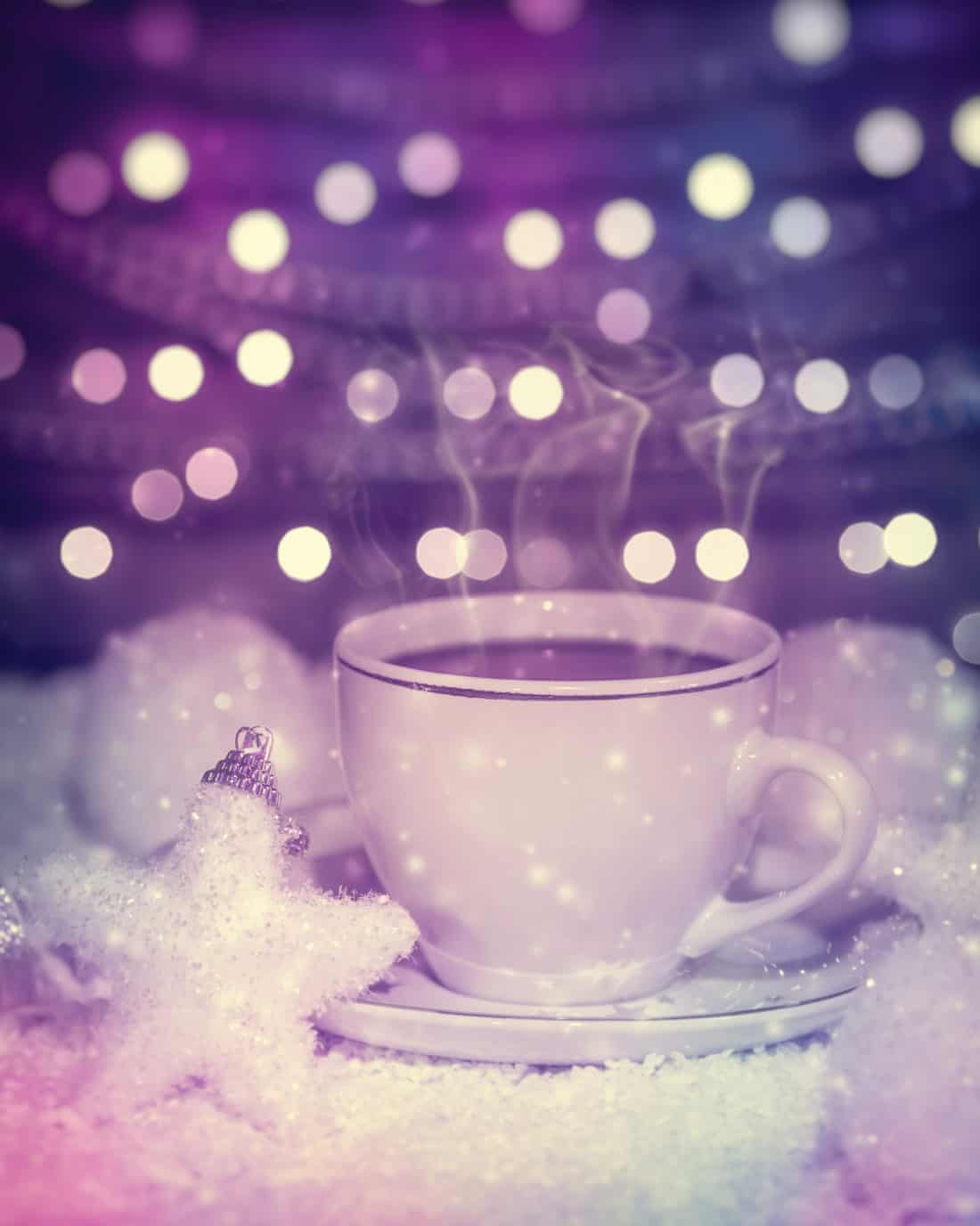 Nothing makes you feel better than giving your bod some legit TLC, or even taking the time to manifest and visualizing how you want to design your life in 2021. Here are some things I'm currently loving and things I'm doing:
🎄 THIS at home, anti-aging facial massage by Poosh.
🎄 Creating a secret 2021 manifestation board on Pinterest. It's very calming; make one yourself.
🎄 THIS BLANKET is life.
🎄 Affirmation Babe happiness audio affirmation.
🎄 THIS Tie Dye Sweats outfit. So cozy.
🎄 Pzizz App. You will be amazed at how a 10 min nap using this app can add hours onto your day!
🎄 Curling up by the fireplace (real or that crackling holiday fireplace video on YouTube – we play that one a lot!), and reading a good book. THESE are my faves!
🎄 THESE superfood pouches for if you are out running errands.
🎄 BREATHING. Yes, simply, just remembering to breathe deeply!
🎄 THIS Infrared Amethyst Mat.
🎄 This wine purifier to get the crap out of your wine.
🎄 My Rose Quartz Gua Sha Practice. Try this; it's seriously so uplifting.
🎄 Christmas Spirit and Winter Nights Essential Oils diffusing allllll day.
What are your Covid Christmas hacks? Share them below!