Have you had Russian Tea before? It is SO good and will fill your house with the most amazing aroma. Think oranges, cloves, cinnamon, lemon. All the warming spices and all the crisp citrus.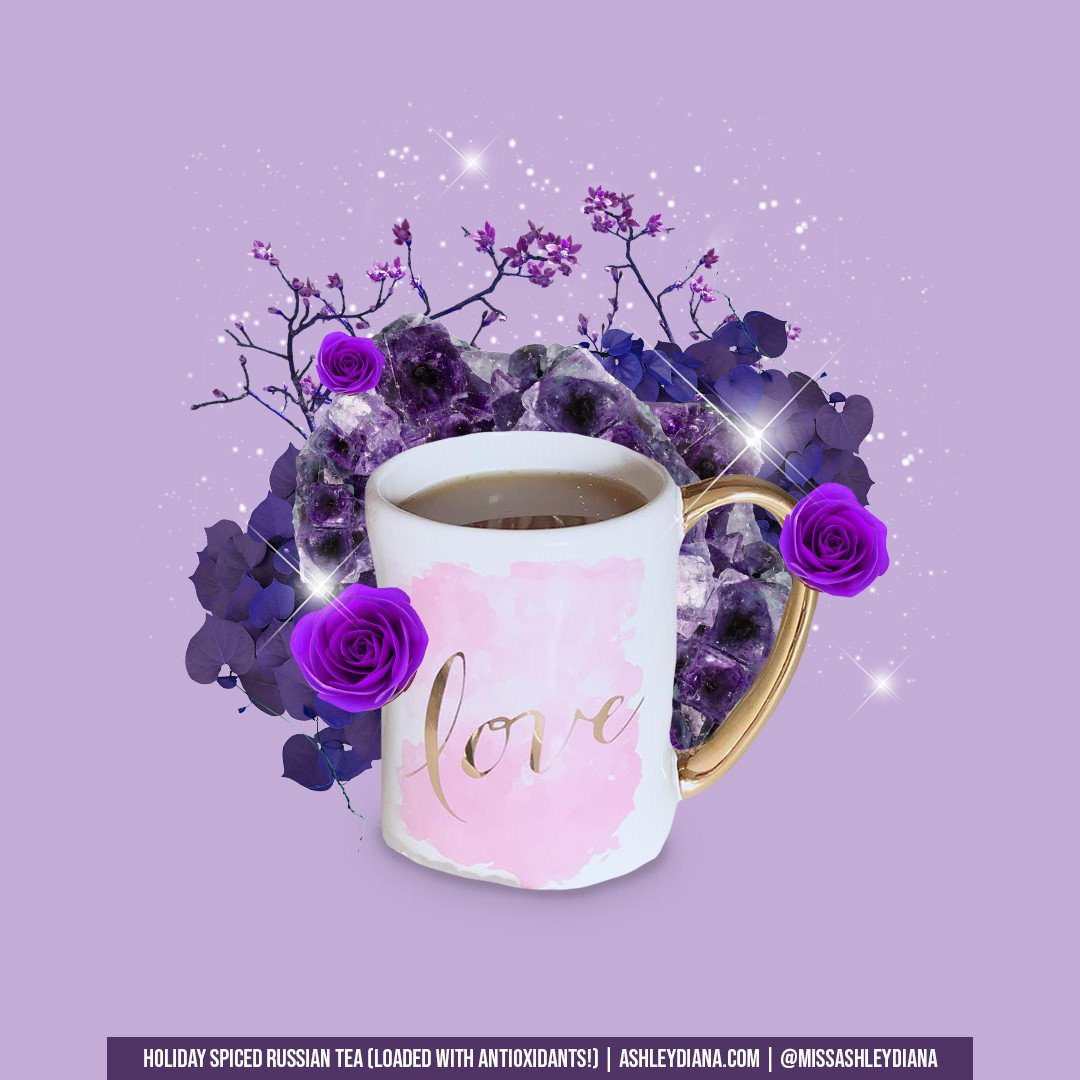 This tea is a go-to southerner's hot tea, but Russian Tea gets it's name due to the black tea w/lemon & sugar that was sipped by upper-class Russians in the late 19th and early 20th centuries. So boujee, huh? Well, just wait until you taste it.
Southern Living (which I love!) has all the deets on Russian Tea, and why it's now a southern delicacy.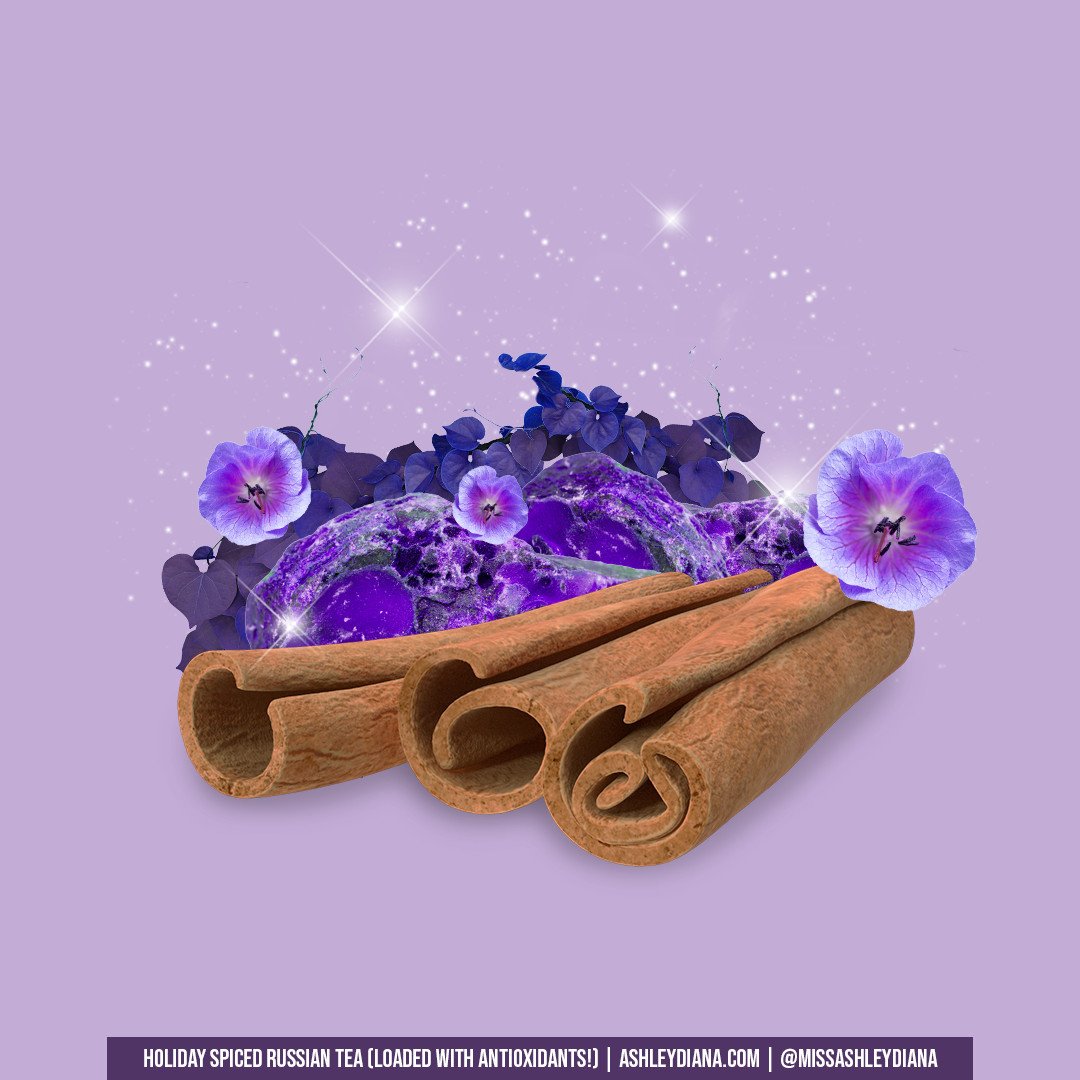 I am obsessed with this tea, and I've actually had it on my blog list for YEARS. I have no idea why it never made it to the blog until now, but yay here we are.
Apparently there are lots of diffent versions of this tea. Some use nutmeg, some use no cloves and only cinnamon, and *some* even dare to improve upon perfection by adding spiced rum or southern bourbon.
When make this recipe, I try to make it as healthy as possible by using real, whole spices, and freshly squeezed oranges. I actually died a little inside when I googled russian tea and the first recipe I saw called for "orange drink mix" and "lemonade drink powder". (whatever the hell those are?) So let's just not go there. This russian tea is still super easy even when using fresh ingredients. You don't need powders to make this easy peasy.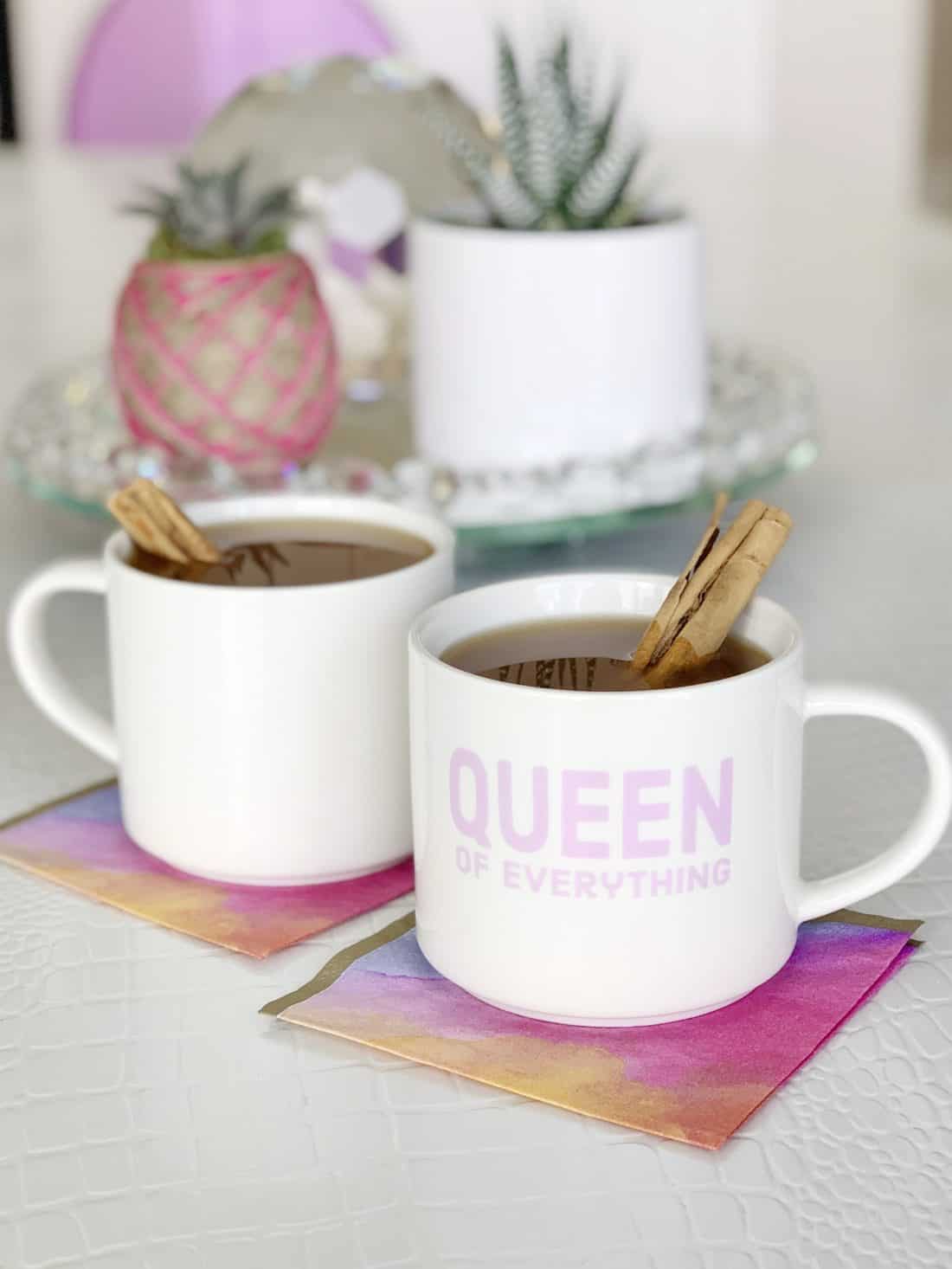 Oh and also, typically Russian Teas are made VERY strong – strong as in 5 tea bags to 2 cups water + a couple cups of sugar. I'm sure that's tasty and all, but when I have my healthy AF spices, I don't want to make unenjoyable because I know I poured a bucket of sugar into it. I promise this is still very sweet and flavorful. It's crazy delish and you'll be obsessed, like moi.
So back to the holidays, even though it's technically more of a holiday tea, I make it throughout the year, BUT I wanted to finally share it with you now because in my opinion we are WELL ON OUR WAY into the holiday season (PSL's are already out and Home Goods is already full with fall festive decor).
This tea is so nostalgic for me. I remember my mom making this delicious tea anytime I wasn't feeling well, and I remember secretly wishing she made it more often. This tea is full of ingredients like cloves and cinnamon to instantly support your overall wellness. Cinnamon and cloves are two spices I try to consume daily because they are a couple of the highest antioxidants in the world.
K, so let's get to brewin'. What do you think of this recipe? Have you tried it yet? Tag me on IG @missashleydiana + #TeaTuesdayWithAshley so I can see ya. xo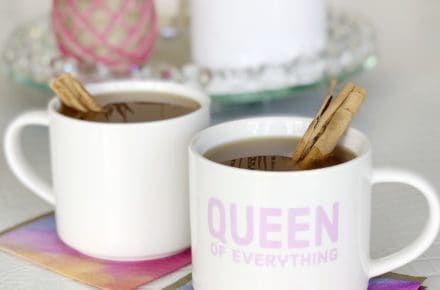 Holiday Spiced Russian Tea
This is the most aromatic, nostalgic spiced holiday tea. It is full of antioxidants from cinnamon and cloves and the flavor is to die for.
INGREDIENTS
6

Cups

Water

6

Black Tea Bags

(classic black tea – nothing fancy)

2-3

Cinnamon Sticks

2

Tsp

Whole Cloves

1

Cup

Fresh Orange Juice

with pulp is best

1/2

Cup

Pure Pineapple Juice

2

T

Lemon Juice

or juice of 1 lemon

1/3

Cup

Sugar / Erythritol
DIRECTIONS
Add cinnamon and cloves to water in a pot over stove.

Once boiling, turn off the stove and add tea bags.

Remove tea bags and add remaining ingredients. Stir & serve warm.

Leftovers can be saved in fridge. Reheat over stove the next day.