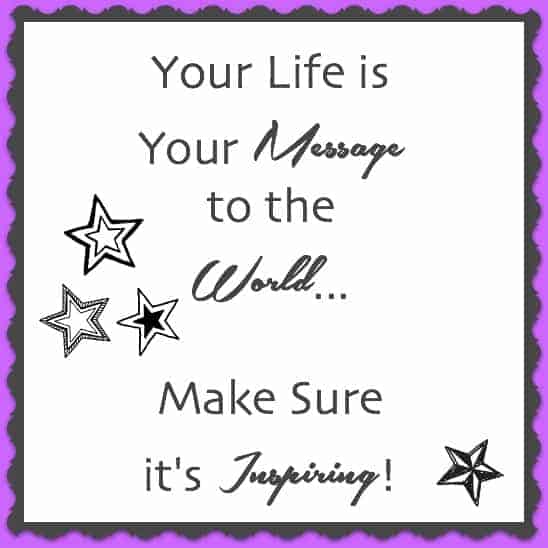 Merry Monday friends! As I mentioned last week, I am finally getting back into the swing of things, and now I'm back on my Merry Monday series posts.
I ran across this quote this morning; "Your life is your message to the world. Make sure it's inspiring." I absolutely LOVE this! Isn't it perfectly true? There is no better way to start your week than with words like this.
When I think about my life, I want to be certain that I leave a positive impression. I hope you feel the same way about your life. If you are feeling lost or having a hard time seeing the whole picture, take a moment to relax and reset. Think about what legacy you want to leave behind. YOU have an important role to play in this life.
Each of us will have the opportunity to influence many people in our lifetime. (That is pretty amazing!) Your question to ponder today is, what will you do when you are given the spotlight?
When you leave this life behind, what do you want to be remembered by? What impact do you want to have? How do you want to influence others?
I challenge you to Choose Greatness! What an incredible opportunity we are given – the gift of life with the gift to influence with positivity.
Have a great week friends!