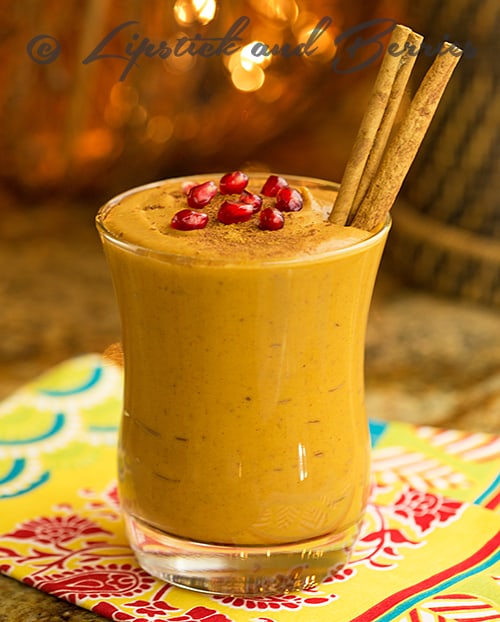 Here is my delectable Autumn – Inspired Smoothie that I mentioned in my previous "Fall Reflections" post.  I'm seriously in love with this smoothie!  I'm such a dessert lover, so a PIE in smoothie form is totally up my alley too!
The best thing about this smoothie is that is WAY healthier than a traditional sweet potato pie!  It is filled with serious healthy carbohydrates to give you a boost whenever you need it!
You are welcome to use any sweetener of your choice, but I used Dates to keep it refined sugar free and more fiber.  Another option if you do not have dates is to use Pure Maple.
Get creative with this!  If you love bananas, add a whole banana, or amp up the cinnamon! The possibilities are endless!
Ingredients (Serves 1) 
1 Sweet Potato, cooked & chilled, skin removed if you prefer
4 Medjool Dates, pitted
1/2 Banana
1 Cup Non-Dairy Milk, unsweetened
2 Tablespoons Pecans or Walnuts
1/2 Teaspoon Ground Cinnamon
1/4 Teaspoon Ground Cloves
Ice, optional
Directions
1. Blend all ingredients together in a high powered blender and puree until smooth!
SaveSave