Good news. My vitamix is alive & well.
So here's ya smoothie for Sunday.
Oh yes, and I'm throwing a 'crisp smoothie in here.
Which means that I'm getting SUPER excited for fall.
I mean, its August…which means its almost September…which means its basically Christmas. (for you Diana E) 😉
There I said it.
Am I the first blogger this year to mention Christmas?
Prob so. 😉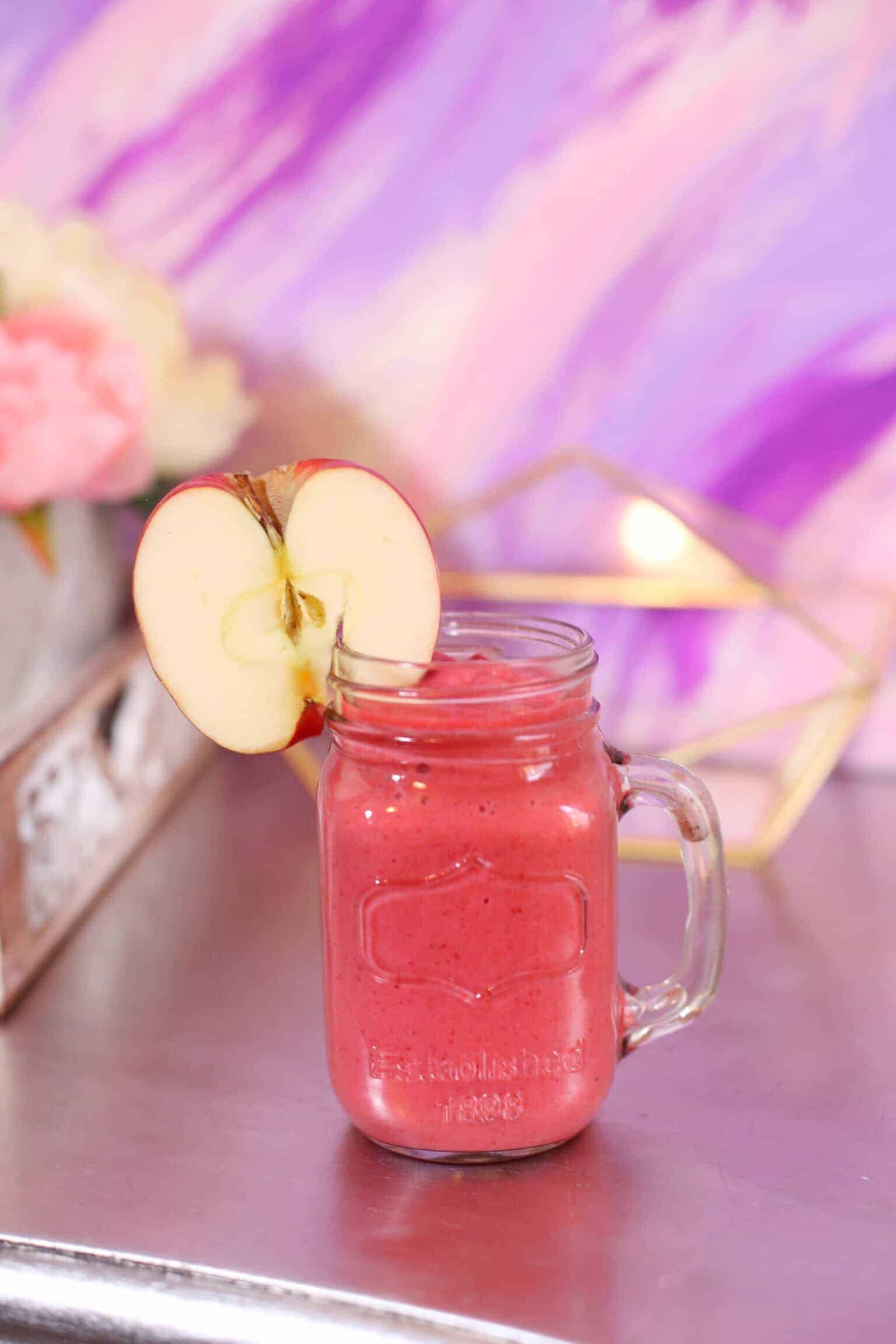 So my bday was this weekend. I'm 31!
I can't believe that last year on my birthday I was preg with Lily. It's all so surreal.
This weekend's festivities were pretty low key. I went to the Wynn and had an amazing brunch and then hung out with Lil and watched Tinkerbell.
I actually made no plans this weekend for my birthday because all I cared about was getting through my business presentation at the Biz Blog Summit. (I had secretly been panicking about it and I couldn't focus on anything else until it was OVER!) Which by the way, the presentation went great. Lots of people grabbed an Infinite Influence program, and it was so fun to make new friends.
Today I have been SUPER chill. I have had such a busy month & I needed a few days to just do nothing. (maybe a couple more lazy days wouldn't hurt)!
Enjoy this smoothie, and enjoy all the healthy benefits. Berries are always your bestie. ✌🏼
As for me, I'm going go snuggle on the couch (Lil is sleeping in the swing) and write more for this upcoming week.
Love y'all.  xoxo.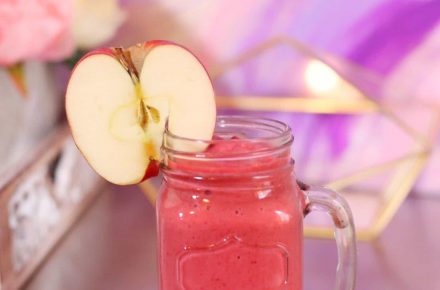 Apple Berry Crisp Smoothie
INGREDIENTS
2

Apples

skin on (I used Fuji)

1/4

Cup

Raspberries

frozen

3/4

Cup

Cranberry or Pomegranate Juice

unsweetened

1

Tbsp

Oats

old fashioned

2

Tbsp

Walnuts

unsalted

2

Medjool Dates

pitted

1/4

tsp

Vanilla Extract

1/4

tsp

Cinnamon

ground

pinch

Nutmeg

ground
SaveSave
SaveSave
SaveSave
SaveSave
SaveSave