What do you eat for breakfast?
I alternate what I eat for breakfast almost every day. I really LOVE smoothies, but believe it or not, breakfast is actually my least favorite meal of the day, lol! I know some people LIVE for breakfast food, but to be honest, if chocolate cake was acceptable for breakfast daily, I would prefer to eat that over anything…at ANY time.  On second thought, that's probably the reason why I made an ebook composed of dessert-inspired smoothies! HA! 🙂
Since I can't eat cake everyday, and I find joy in changing up my morning routine, I find myself either eating a huge fruit plate, a sweet smoothie, or some type of oatmeal for breakfast.  Once in a rare while I will eat a breakfast buritto or something such as pancakes or french toast.  (By the way, did you see my recent french toast recipe? Oh. My. Drool!)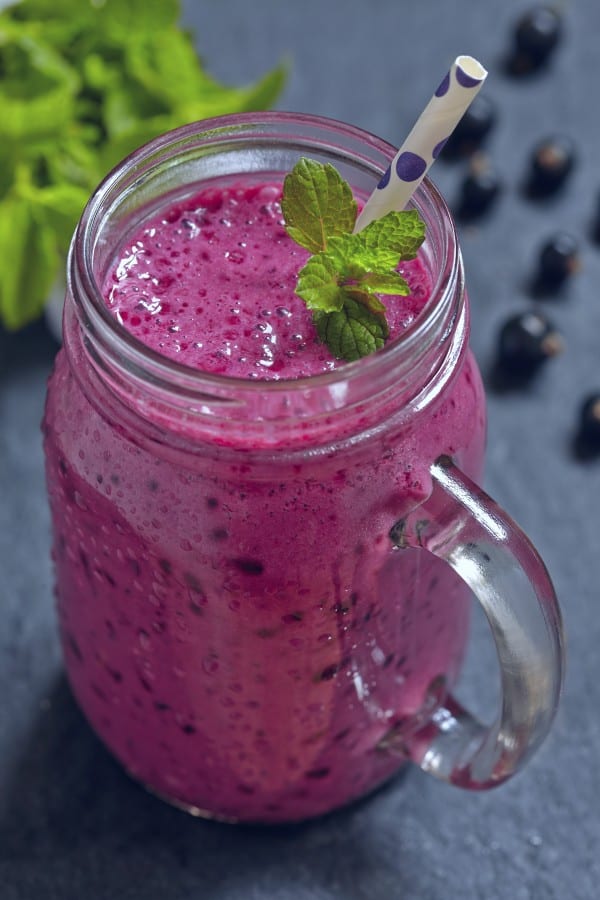 I have been meaning to post this berry smoothie for a while now; (I film myself making it on Snapchat all the time)! This is my go-to, favorite smoothie to make in the morning!  It is packed with nutrients from the berries; it keeps me full from the banana and oatmeal, and it is the perfect balance of sweet and tart.
A few years back I became a berry-groupie.
I read about the crazy, amazing, revitalizing benefits of these gems in Dr Fuhrman's book, Super Immunity.  I highly recommend this book; it is truly life changing! (Believe me, you will want to add berries to your life every day!) 🙂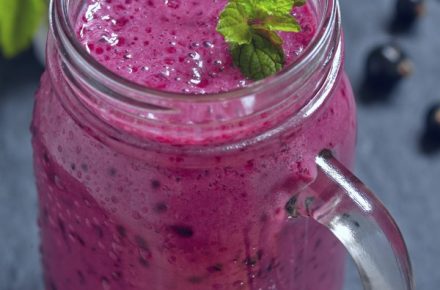 Berry Best Breakfast Smoothie
INGREDIENTS
1

Cups

&1/2 Non-Dairy Milk (Soy

Almond, Hemp, etc)

2

Bananas

1

Cup

Frozen Strawberries

1/2

Cup

Frozen Blueberries

1/2

Cup

Frozen Raspberries

1/4

Cup

Old Fashioned Oats

uncooked

Handful of Baby Spinach

1

Tablespoon

Seeds (Flax

Hemp, Chia, etc)

4

Medjool Dates

pitted

1/4

Cup

Frozen Blackberries

1

Tsp

Amla Powder amla powder
DIRECTIONS
Blend all ingredients in a high powered blender!
What is your favorite breakfast smoothie?
SaveSave