This Strawberry Rhubarb Smoothie recipe has been a big hit in my home!
It's really important to me to keep healthy foods in my home. I want to nourish my body, but also set a good example for Lily. In fact, I want her to see that healthy foods are delicious and fun. Ultimately, smoothies are a great way to keep healthy food exciting for both me and her.
Considering how many fruits and veggies I eat, I surprisingly have never eaten Rhubarb! I saw that my friend Signe was using Rhubarb on her blog recently, and it reminded me that I needed to try it out.
By the way, I found out when I was doing some research that rhubarb is actually a vegetable. I didn't know that beforehand, but yes, in fact, it is a vegetable!
Surprisingly, rhubarb has leafy green at the tops with a stalk that ranges from a deep red color all the way to a light pink color. It looks like a stalk of reddish/pink celery with a leaf on top and has a sour, fruity taste.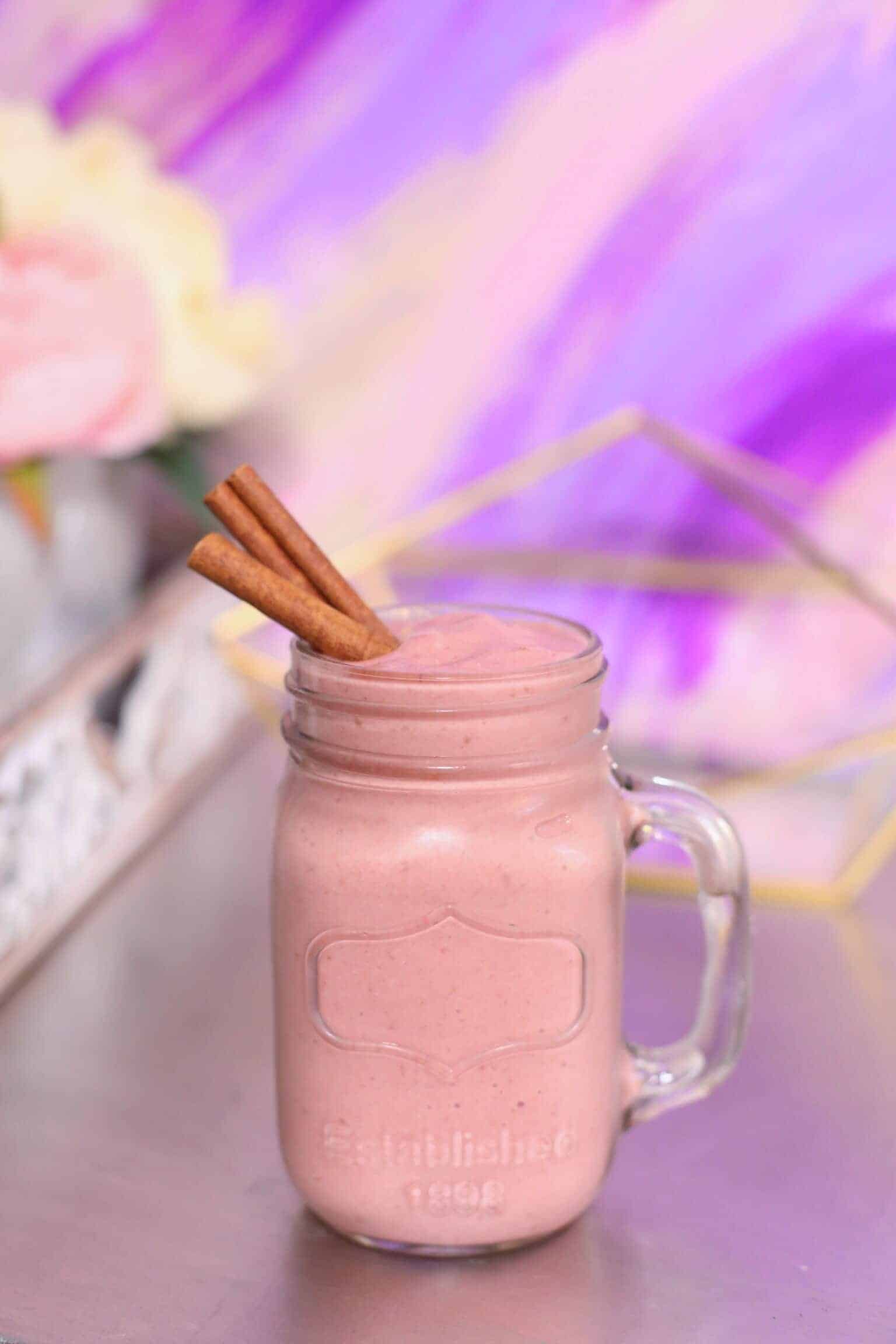 Ok, so here it is my Strawberry Rhubarb Smoothie recipe.
And, by the way, I'm keeping this short and sweet because it's Labor Day tomorrow and we all need to go to bed.
Goodnight my loves!
P.S. Check out some of my other awesome smoothie recipes here.
xo, Ash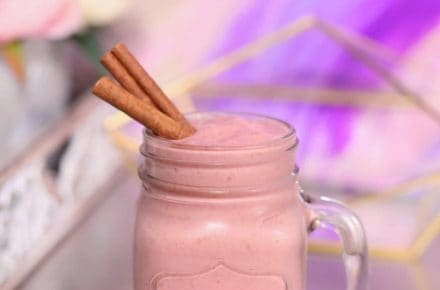 INGREDIENTS
1

Cup

Non-Dairy Milk

(hemp, soy, almond, etc)

1

Cup

Strawberries

1/2

Cup

Frozen Rhubarb

1/2

Tsp

Vanilla Extract

alcohol free

1/2

Tsp

Cinnamon

ground

2

TBSP

Cashews

unsalted

1

TBSP

Old Fashioned Oats

4

Medjool Dates

pitted
SaveSave
SaveSave
SaveSave