Today I made the most luxurious smoothie.
Luscious, creamy, wintery smoothie perfection.
Oh my dear word, it was just fucking stunning too.
And incredibly delicious.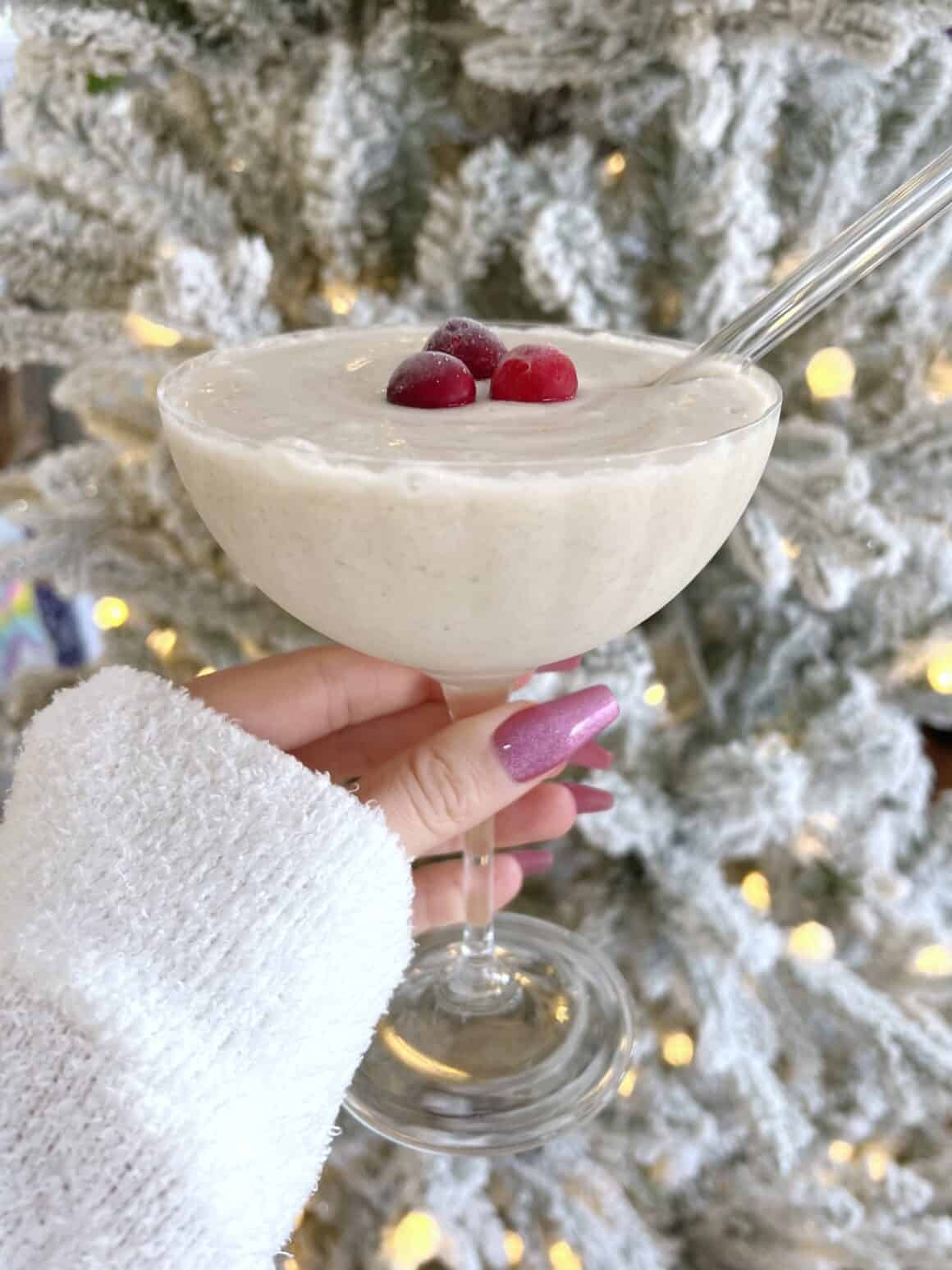 Sadly, over the past couple years I have been drinking less smoothies, and it's due to the fact that I've started becoming allergic to raw bananas. When you can't eat bananas it makes smoothie drinking challenging.
Well, at least I thought it did.
Let me please introduce smoothie's new star: frozen cauliflower.
Why had I not tried this sooner?
Frozen cauliflower actually makes for quite the frosty, creamy smoothie base + it's no sugar + you're getting a huge dose of daily cruciferous!
For whatever reason, I finally tried it today, and I'm so glad I did!
I had been seeing pear cardamom smoothies around the internet for a few years, so I created my own version – although much better for SEO, this smoothie was way to fabulous to call it Pear Cardamom Smoothie, it was just too, well, VELVETY!
Back to why this smoothie happened: I knew I wanted to make a low sugar smoothie, replacing banana for riced cauliflower, and I wanted to see what cardamom in a smoothie was all about. The ingredients below were the perfect match.
Full disclosure, Lily did not like this smoothie (she said it was "thumbs down"), but Alex liked it. My mom is actually coming over tomorrow morning and I told her I was going to make this for her, so we will see what the verdict is on that! Either way, more smoothie for me.
Btw, Pear & cardamom & rich coconut are a gorgeous match in a smoothie. It just tastes like the holidays and something extra special.
Enjoy y'all! xoxo, Ashley

Winter Velvet Smoothie
INGREDIENTS
1/3

Cup

Full Fat Coconut Cream

unsweetened

1

Cup

Riced Cauliflower

frozen

1

Pear

peeled

1/8

tsp

Cardamom

ground

1

Medjool Date

optional (pitted)

1

Amla Powder

optional (for extra antioxidants)

1

T

Aloe (flavorless)

optional (George's brand is recommended)

Handful

Ice Cubes
If you like this, then you'll also love these wintery smoothies: