This Sunday night, Lilygoat and I are snuggling on the couch. She's being cute and chewing on my finger, and I'm drinking tea and eating mango.
We have been relaxing this weekend and taking it easy. It's the calm before the storm, as we have a very busy week ahead of us, and then we are flying to Austin, Texas on Saturday for the BTC hair awards.
Yes, Lily ABSOLUTELY has cowgirl boots! 2 pairs to be exact. SO excited to take her picture, and even more excited to stay with our BFF, Allison, and visit our favorite baby shop in Plano, Texas.
Anyways, I'll tell y'all all about Texas later in the week.
For now, let's talk about this beautiful smoothie.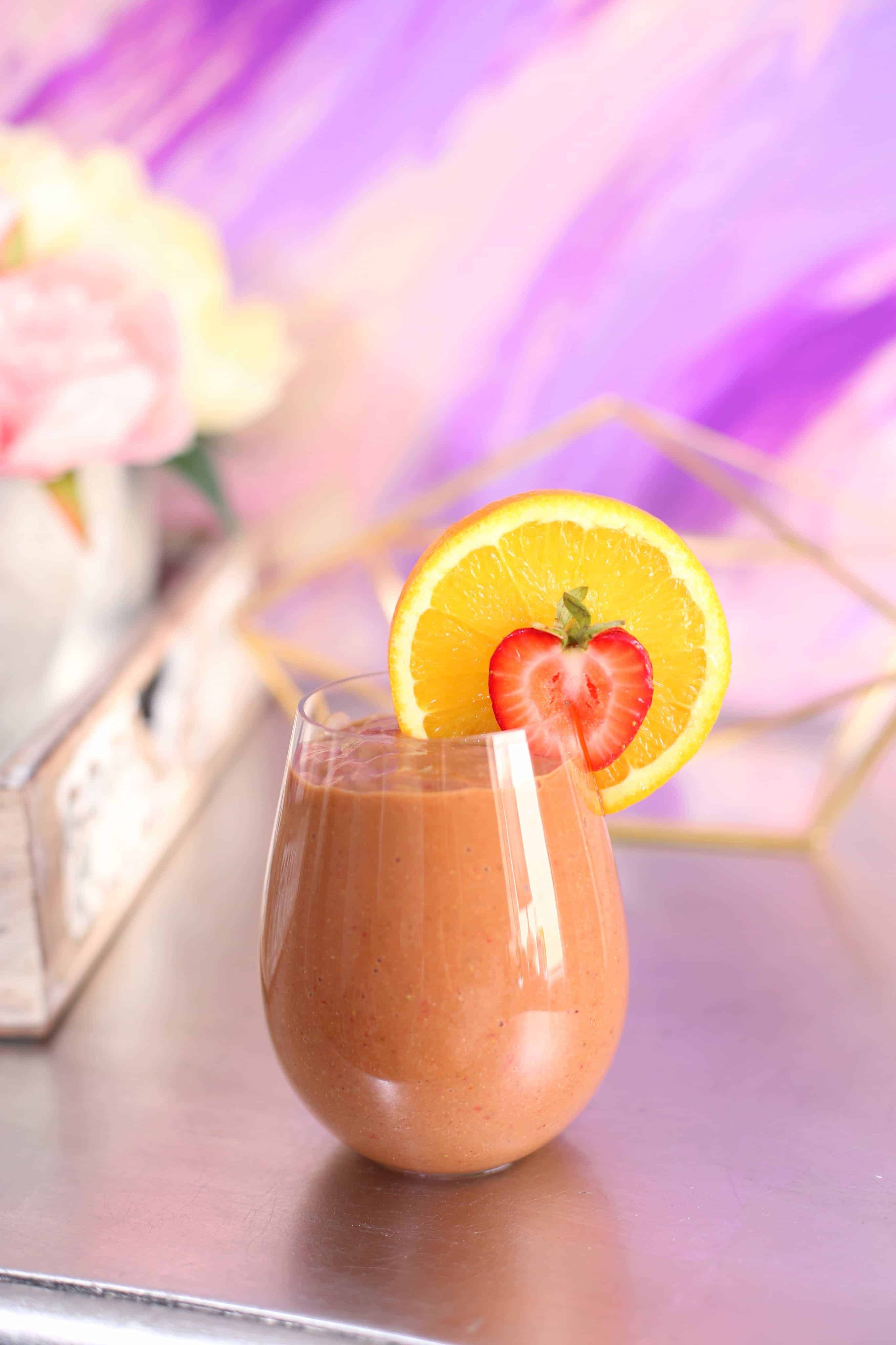 I made this smoothie on Snapchat yesterday (If you aren't watching Snapchat yet, add me now: MissAshleyDiana).
I ended up adding Strawberries to the final version and used a frozen banana instead of a regular one. I love the final result.
Also a small handful of green tea ice cubes or shredded coconut may be a nice addition to this recipe. That's what I love about blender recipes…you can get SO creative and tweak the recipe to suit you perfectly.
This smoothie is loaded with anthocyanins (the healthy stuff in berries that make ya youthful and healthy) and antioxidants (the stuff that fights off the all the bad vibes…aka free radicals)!
Drink up babes. Xo!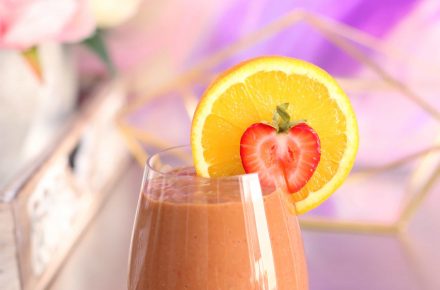 Brazilian Berry Smoothie
INGREDIENTS
1

Mango

(small)

1/2

Banana

frozen

1

Orange

(small)

1

Cup

Strawberries

1

Pack

Acai

1

Tbsp

Goji Berries

1

Tbsp

Chia Seeds

2

Medjool Dates

pitted

1/2

Cup

Non-Dairy Milk
What's your favorite type of smoothie? Berry, Tropical, Herbal? Share below. 🍓
My fave kinds are berry and chocolate smoothies.
SaveSave
SaveSave
SaveSave