Very excited to resume Tea Tuesday today! Did you catch my last blog that mentioned all the newness happening on the blog this year? Well, Tea Tuesday was something I used to share a long time ago when I first started my blog. I stopped it for a while, and I actually really missed sharing it, so it's back…forever. 🙂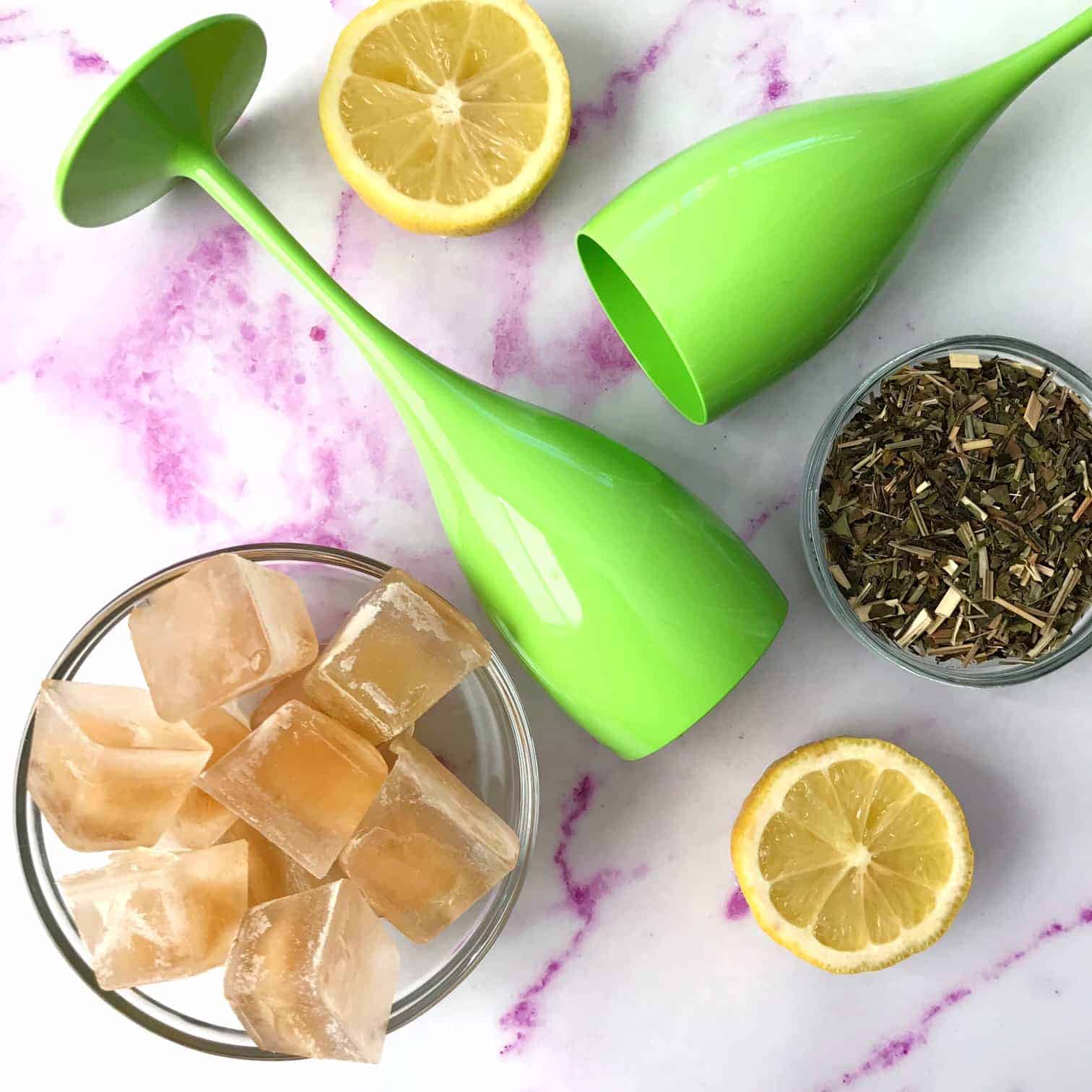 Today I'm talking about green tea ice cubes and why you need them in your life! Freezing green tea is something that I started doing recently as a part of a healthy breakfast.
Breakfast? Yep!
I'm putting green tea ice cubes in my morning smoothie!
Not only do green tea ice cubes add a frothy texture to smoothies, but they protective catechins & polyphenols to your smoothies (which is basically just anti-cancer goodness). These types of nutrients may help provide protection against the development of cancer growth and cellular damage.
I used green tea ice cubes in my latest smoothie recipe, Tropical Antioxidant Lime.
Here's how to brew your tea the right way:
Use an organic, high quality green tea.
Steep the tea for 1-2 minutes (green tea is very delicate and can turn bitter is brewed for too long).
By removing the tea leaves at the proper time, your tea will retain more nutrients (and also not extract too much caffeine).
Pour tea into an ice tray and freeze overnight.
These will last indefinitely!
Once frozen, pop them out and put them into a freezer bag.
Throw a handful of ice cubes into any smoothie.
OK…soooo…
You can use these for more than smoothies! Why not do a DIY at-home ice facial and rub a cube all over your face? I'm are talking "shrink pores + antioxidant skin boost" here!
I just thought about this, but why not add green tea ice cubes to your lemonade? Hmmm…that just gave me an idea for a really cute photo, AND a treat for July 4th! How fun, refreshing, and chic would that be?!
I hope you've enjoyed this Tea Tuesday series. Love y'all!
SaveSave
SaveSave