Chronic complaining, BE GONE! Complaining can become an insidious habit until one day you wake up and realize you have developed quite the toxic attitude. It's a mindset that can develop over time when negative thought patterns have been left unchecked for too long. Bringing negative energy into your life can lead to all sorts of negative, undesirable results- and we don't want you to find that out the hard way. If you're ready to abolish the self-sabotaging pattern of chronic complaining, listen to these affirmations ON REPEAT. It's time to take control over your inner narrative and rewrite the script into one that is more positive and constructive. For optimal results, pair this episode with other complimentary affirmation practices like Affirmations for Gratitude, Compassion, Patience, and Self-Appreciation (all available on the Affirmation Babe podcast). Cheers to happier and brighter days ahead!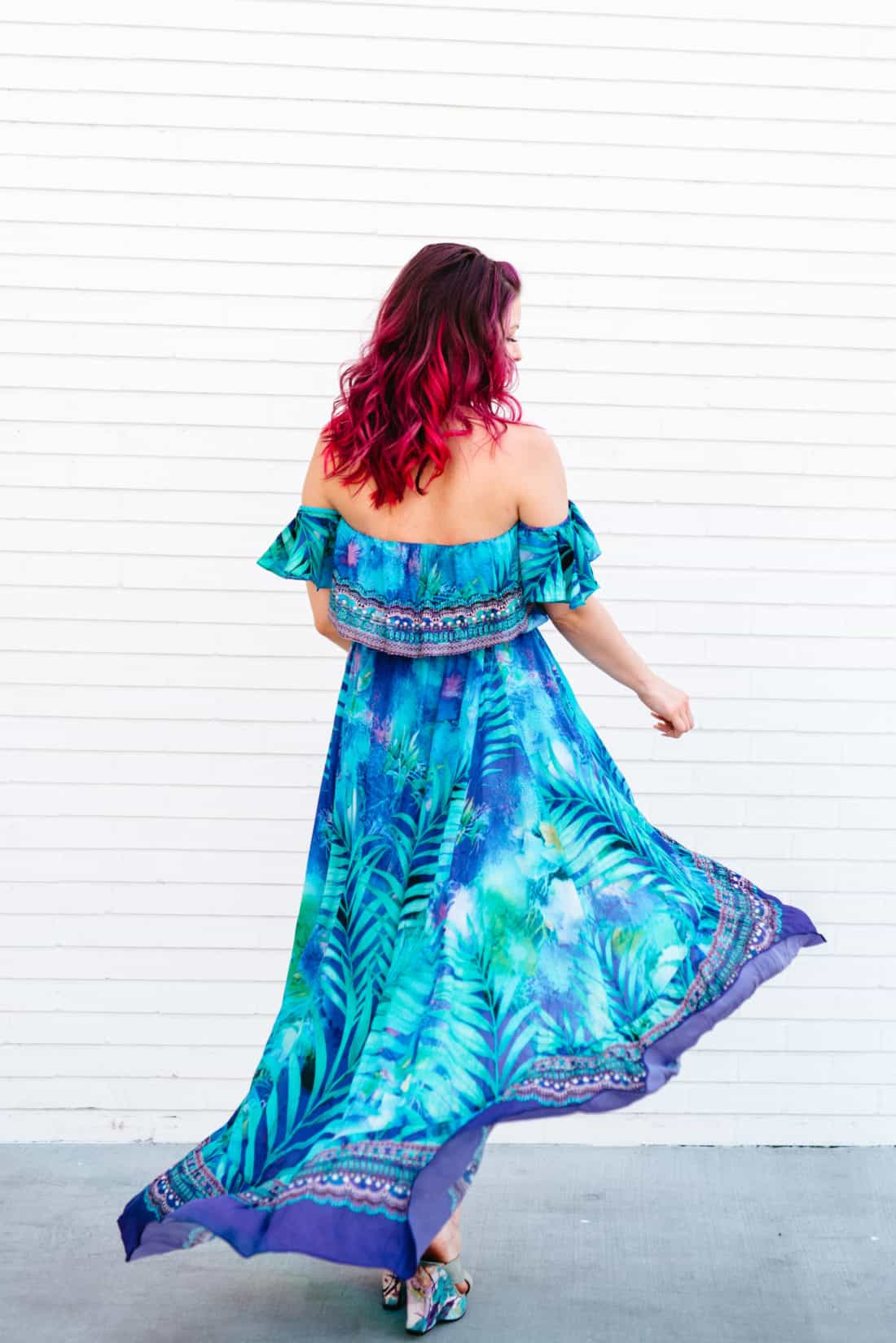 Affirmations to Release Complaining & Level Up Your Life:
I am ready to release blaming and complaining and start leveling up my life. Complaining is a toxic trait that weighs me down, drains my energy, and holds me back- it doesn't serve me in any way and I am done with it. It's over! I am breaking up with complaining. Because complaining doesn't really change anything, it doesn't fix my problems, and it certainly doesn't flatter me. Complaining is nothing more than a habit I kind of grew accustomed to, one I probably picked up somewhere, and like any habit, I can leave it behind. I no longer need to identify with it. It's time to sever the tie. I am ready to upgrade my mindset and start showing up as a more elevated version of myself. I am ready to transcend negativity and set myself on a brighter, happier path. I have full control over my thoughts, my energy, and my attitude. I can choose, and I am HAPPY to choose, new ways of operating – starting now. Who I have been is not who I need to continue to be. I am allowed to grow and change and upgrade myself, and it feels SO good already! Gone are the days of grumbling, moaning, and whining. These are toxic, unattractive traits that push people away, and I am so much better than that. I am so much COOLER than that. Complaining about things.. actually creates more things to complain about. It's an exhausting and heavy cycle that I am putting a stop to NOW. When I feel the urge to complain about something, I pause and reframe. I can still be honest about my feelings and even vent on occasion, without being a chronic complainer. There's a difference. Not complaining does NOT mean repressing my emotions. It doesn't mean living on the opposite end of the spectrum where it's all butterflies, rainbows, and toxic positivity. No longer being a campaigner, means that I feel my feelings, and then seek solutions so I can move on. It means not transferring my negative baggage onto others over and over. I am retraining and reprogramming my brain to focus on the good- the good within myself, the good in my life, and the good in others. I am no longer surrounding myself with chronic complainers because it is a contagious trait. When I complain less, there's a positive domino effect and things in my life start to go smoother. They start to go better. I start having more fun and attracting better circumstances, friendships, and experiences. I am ready to embrace the new and improved me. I am grateful for my life and I am determined to live a more positive, joyful, appreciative existence – starting today, starting now.
Boost your affirmation practice with these complimentary episodes:
Affirmations for Developing Compassion
Cultivating Patience Affirmations
Morning Gratitude Affirmations
Choosing Happiness Daily Positive Affirmations
Having Healthy Boundaries Affirmations
Calming Anxiety Affirmations
Releasing Unhealthy Habits Affirmations
Quick Self Appreciation & Gratitude Affirmations
PS – if you want to boost your affirmation practice & create a powerful daily habit that will have you feeling better than ever before, you HAVE to try the Affirmation Babe You Can Have It All Journal. This journal is your new morning bestie! She's here to help you use the power of affirmations to create a life you love, inside & out. It's everything I personally wanted in a journal, so I got it custom made and designed.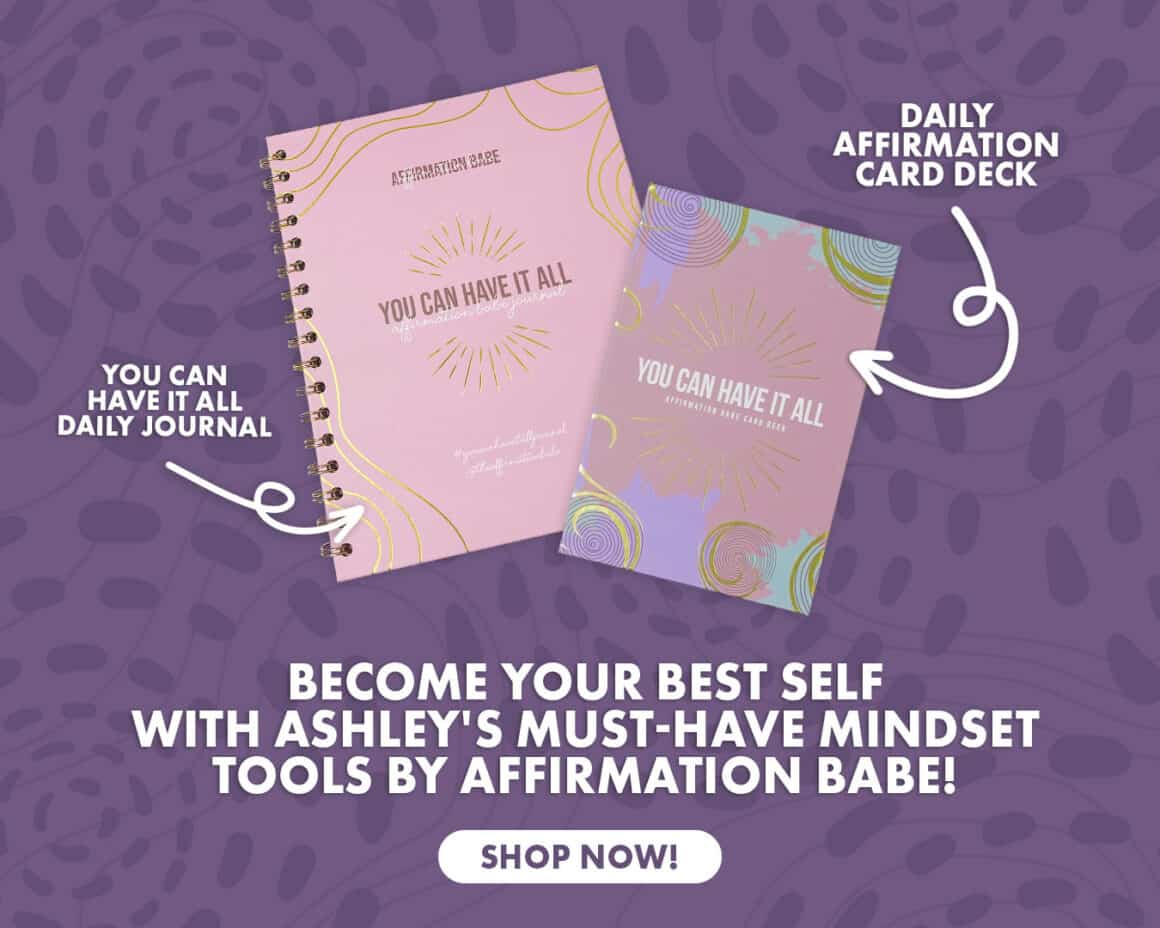 Click HERE to get the You Can Have It All journal!