Something that I've been meaning to write for a looooong time is this post! People ask me all the time where are the best restaurants in Las Vegas, so here it is!
These are my all-time favorite restaurants, and they all offer plant-based dining options in additional to their regular menu. I'll continue to update this list as I find more of what I consider to be the best restaurants in Las Vegas.
If you want all omnivorous spots then make sure to check out Travel Three Six Five for great recommendations for omnivores (people in the "meat ministry" as my gf and I call it). For those of you who want to know all the vegan in Vegas insider tips, then you'll want to follow Vegans Baby, the one website for everything vegan in Vegas.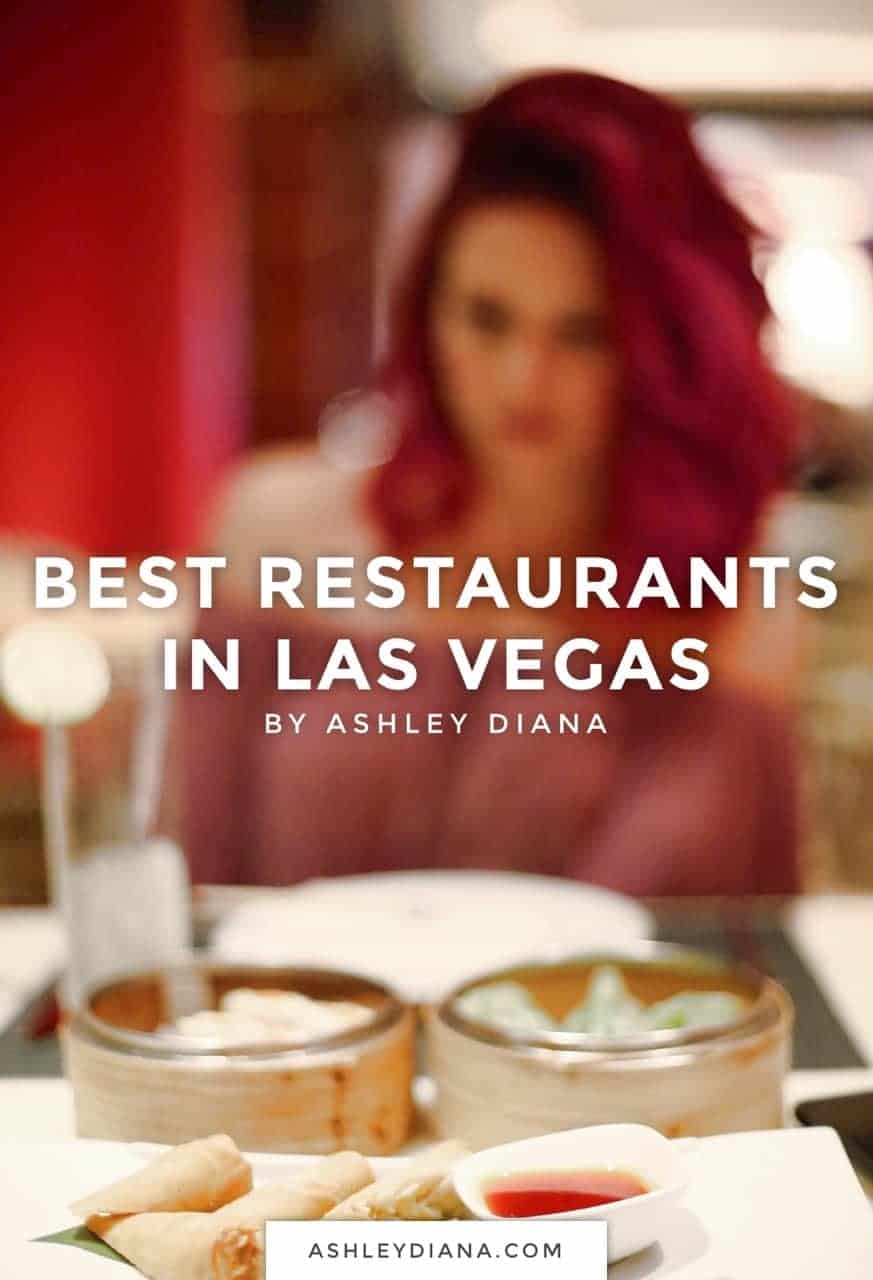 Let me know your favorite Las Vegas restaurants in the comments below.
Americana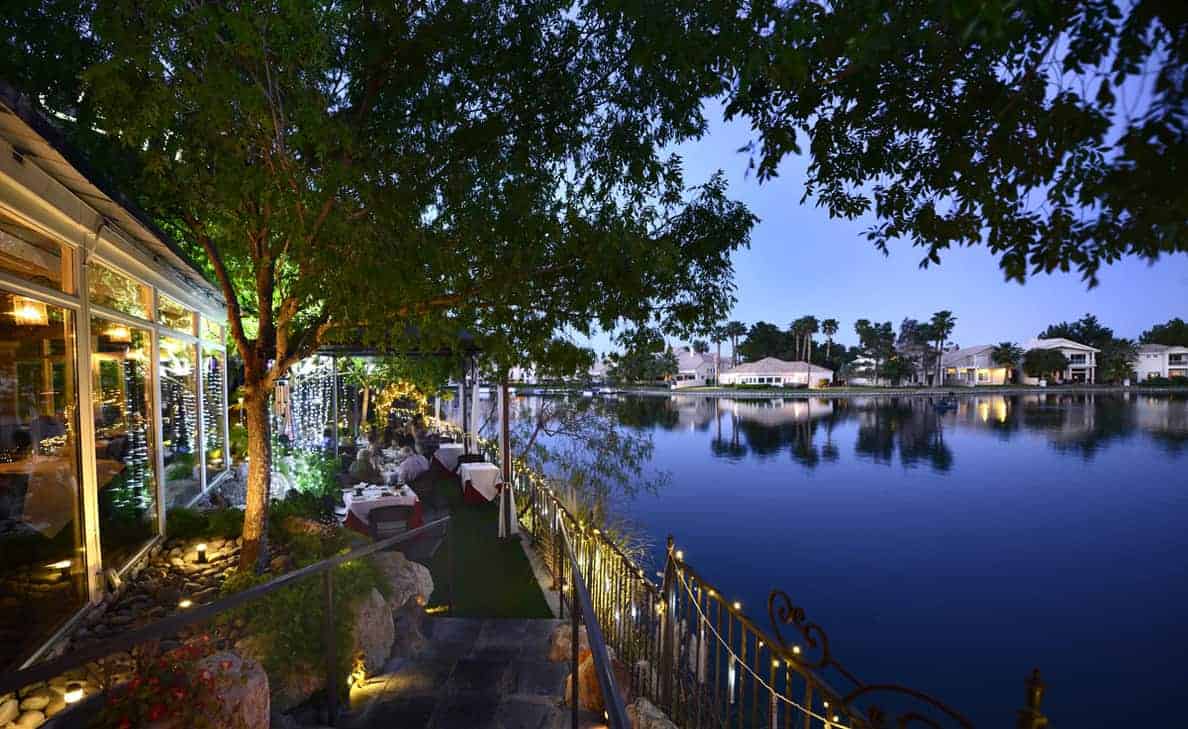 Americana is definitely a secret gem, located in the Desert Shores community (North Summerlin). I was blown away at the food and the service. Because of this, it's perfect for a quiet evening off the strip, for a romantic night out or for a fun girls brunch.  Americana's beautiful dishes draw inspiration from early American cuisine with mixed European interpretations.
What I loved SO MUCH about this place is their attention to detail and customer service. They made the most beautiful and delicious plant based 5 Course meal for my friends and I. Not only was our food stunning, but it tasted even better! I was simply blown away.
In addition to being an incredible, fine dining restaurant, this is an amazing place for those on a plant-based diet. I highly recommend it. Call in advance and let them know your dietary needs.
Btw they have cotton candy at brunch – that's pretty Insta-perfect, right?
Andrea's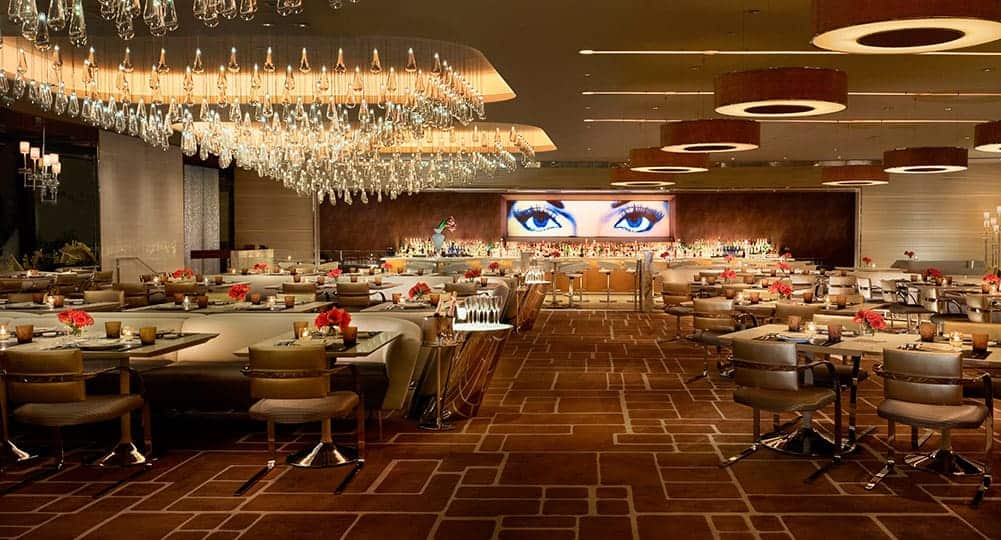 One of the hottest restaurants in Las Vegas, Andrea's at Encore, is a Forbes Travel Guide Four-Star Award-winning restaurant that combines Chef Joseph Elevado's menu of Asian-inspired cuisine with a sexy and social atmosphere.
After dinner and drinks, make sure to stop by the piano bar (located across the casino floor), and then make an appearance at Surrender (Encore's boutique nightclub). Also be sure to check the website for dinner & show specials, often they offer a special menu + Le Reve show ticket.
A couple of my favorite menu items are the Spicy Tofu Roll (not exaggerating it's one of the best things I've ever tasted, and it's actually not spicy) and the Crispy Ginger Kabocha Gyoza.
I also wrote about Andrea's HERE, when I hosted an event there last year.
Lakeside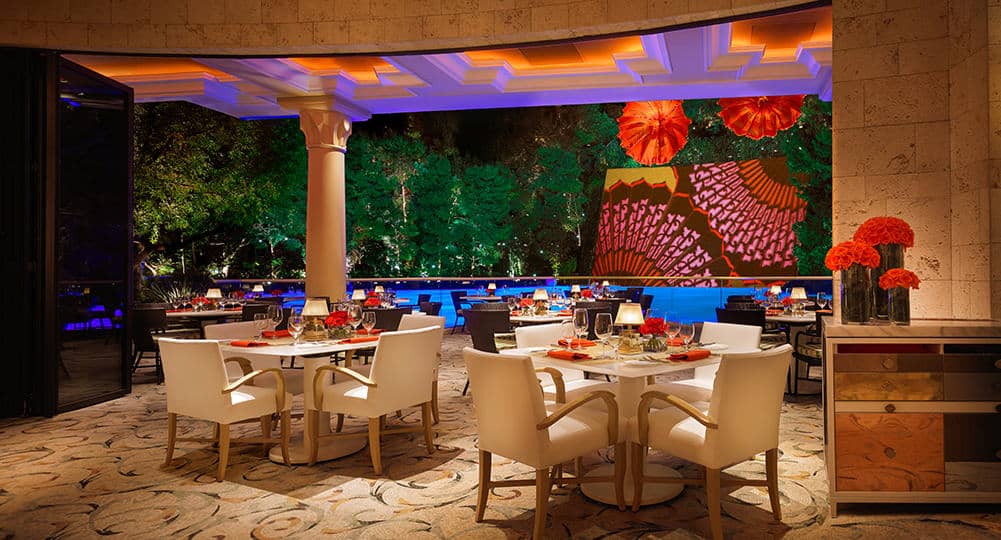 Lakeside at Wynn not only offers exceptional food, but also an incredible view of the Lake of Dreams. This is an amazing place to be! The menu changes frequently, but it's always delicious!
This restaurant is known for their seafood, so if you happen to be dining with a seafood lover, you'll want to be here!
Be sure to book your reservations at sundown as that's when the shows on the Lake of Dreams begin. They have a short show every thirty minutes once the sun sets. It's so cool; you'll love it!
Mandarin Tea Lounge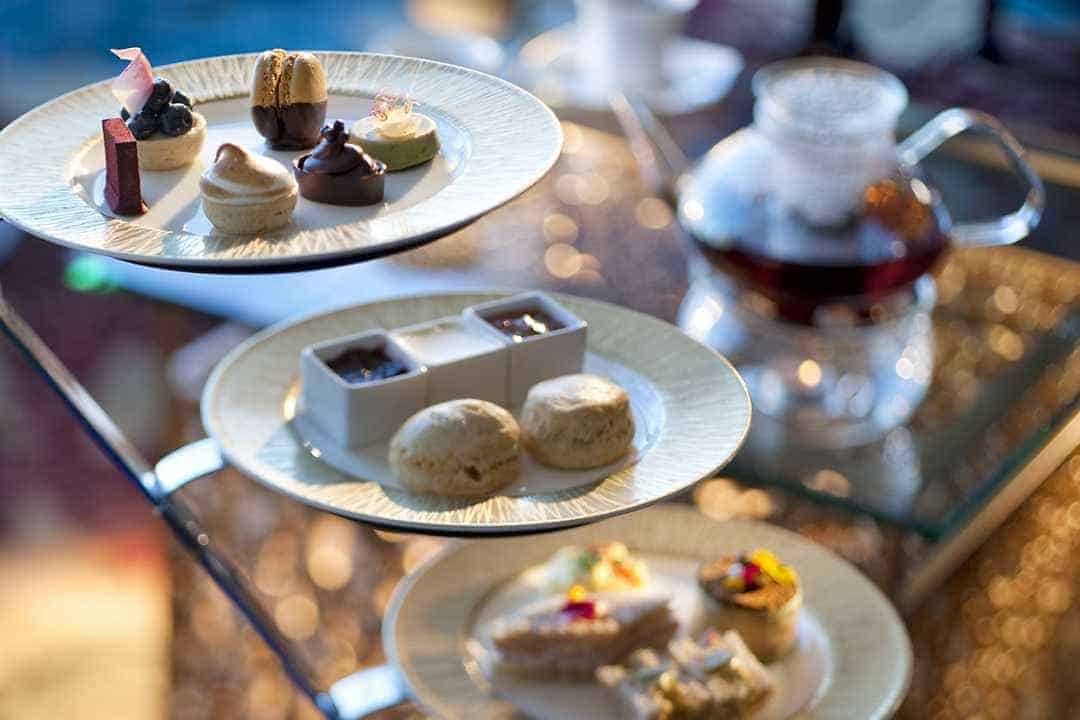 Where can you have tea time overlooking the Las Vegas strip? Only at the Mandarin Oriental. Ladies…when you visit Las Vegas, you must come here! The Tea Lounge is a relaxing place to enjoy the views while sipping on the finest teas from around the world. Although, let's not forget that the Tea Lounge additionally offers a variety of pastries and scones, coffees, cocktails, juices, and my favorite…Champagne.
To best experience the Tea Lounge, order the Classic English Afternoon Tea. The tea service includes a pot of fresh brewed loose tea, a variety of pastries, and a glass of champagne.
To accommodate dietary needs, the Tea Lounge is happy to offer our guests a selection of special vegan and gluten free delicacies. Just be sure to provide your dietary preferences at the time of your reservation (at least 24 hours in advance).
Panacea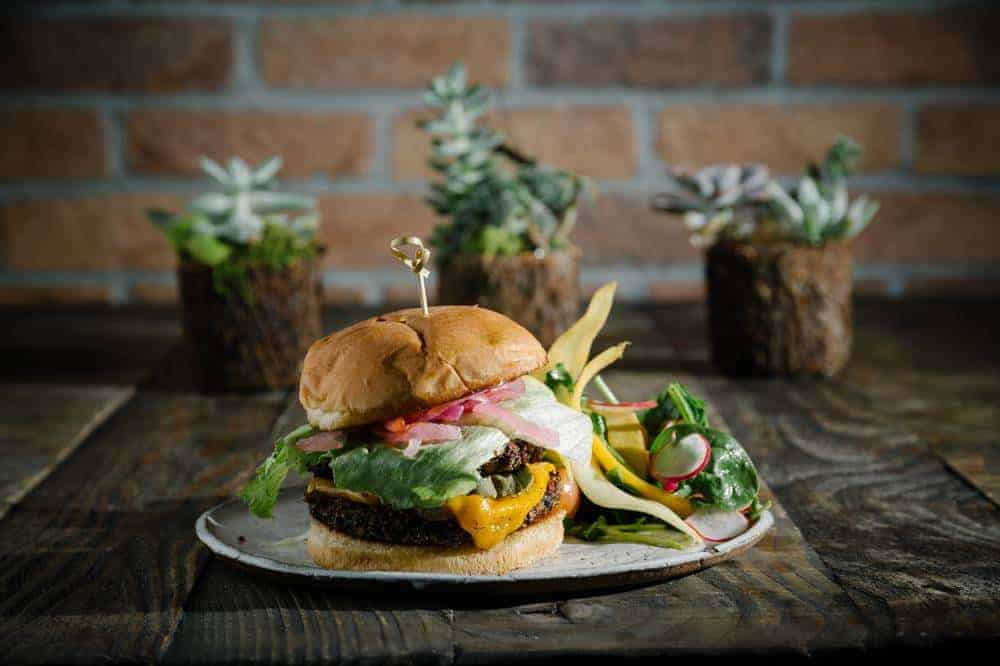 If you love healthy, health-promoting REAL food, then Panacea has to be your next stop. Located in a luxury boutique shopping center, Panacea is a plant-based restaurant that truly raises the bar!
Panacea's Ultimate Burger is THE BEST burger I've ever had. Think In-N-Out style burger, but SO MUCH tastier (again, not exaggerating..it's just that damn good). The patty isn't made of fake meat or processed food – it's made with buckwheat, lentils, and quinoa. It's sandwiched between soft, melt-in-your-mouth buns, lettuce, tomato, caramelized onions, chipotle ketchup, and ginger mustard.
My other favorites are the Divine Feminine Smoothie, Green Tea Ramen Bowl, and the "Hostess" Cupcake. They also serve kombucha on tap, and soon will have an organic wine and beer menu.
Panevino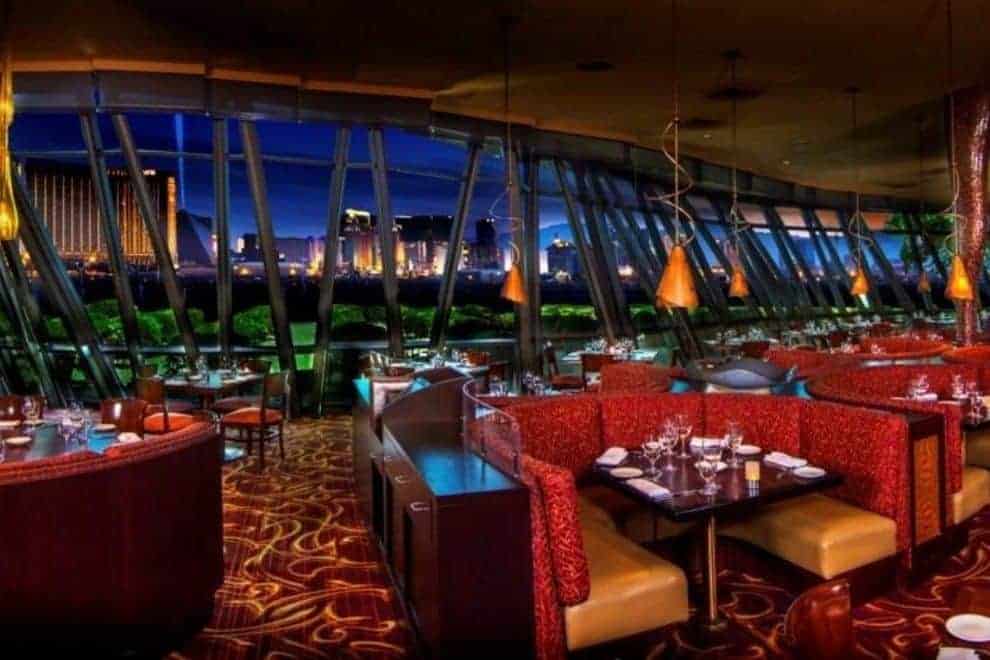 Panevino is a local favorite, and it's a place you must visit if you love Italian food. I would recommend Panevino over any other Italian restaurant on the strip. Why? Because the food is incredible, the customer service is impeccable, and the view is outrageous!
My favorite menu items are the Brown Rice Ball Falafel "Vincenzo" style, "Ricotta" and Spinach Dumplings, the Creamy Mushroom Sauce with Quinoa Shells, and the Chocolate Pudding.
Fun Holiday Tip: For Halloween they serve the most festive & spooky cocktails! They decorate so beautifully for the holiday season, and this is a perfect place to enjoy New Years Eve! Be sure to check out their holiday menus.
Peppermill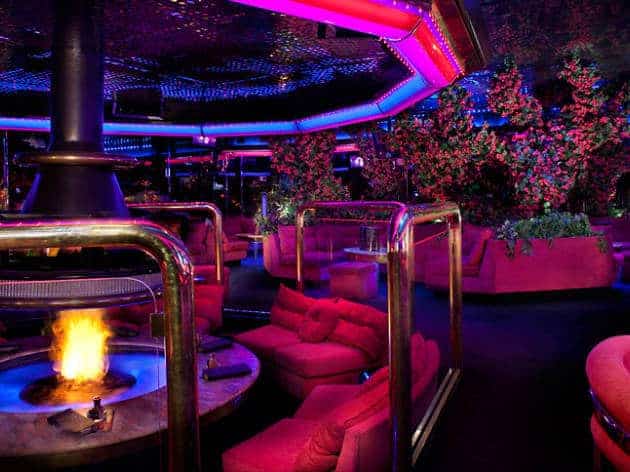 Some people will have a chuckle when they see the Peppermill on my favorites list, but I don't care because I think the Peppermill is so cool and if you've never been, you have to go at least once! On December 26, 1972, the Peppermill Restaurant and Fireside Lounge (pictured above) made their debut on the Las Vegas strip and remains an iconic reminder of the Vegas Strip the way it used to be.
The Peppermill is a timeless retro-style diner with a cool atmosphere, unique drinks, amazing food (HUGE portions) & desserts! The Peppermill has been featured in numerous movies because of its unique style.
They are open 24 hours, but I like to go at breakfast and have the Western Fruit Platter (it's so big & delish)!
The Fireside Lounge located inside is the coolest place to chill (or should I say "to get cozy") because of their fire pits and mood lighting. You've never seen any place like this, and it's so fun to kick back and enjoy a cocktail.
Their tagline, "As Vegas as Vegas gets" is simply perfect. You'll see what they mean when you visit.
Spago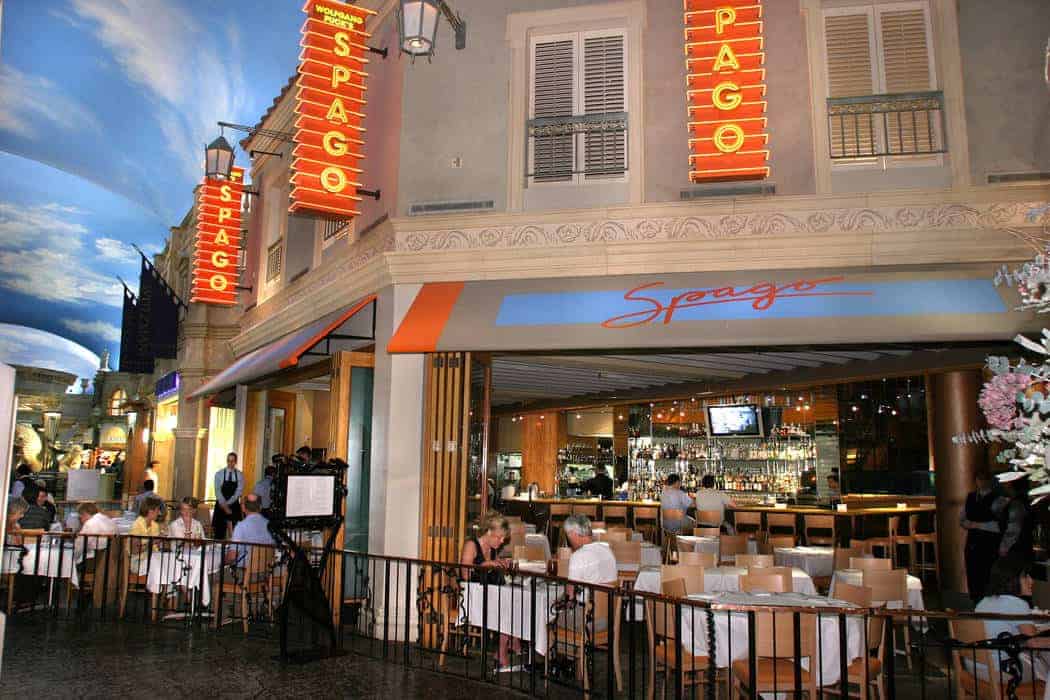 Spago was one of the first restaurants that I dined at in Las Vegas. It's still a favorite! Their menu features seasonal cuisine with global influences. Located amidst the best shopping in the world, The Forum Shops, Spago's "patio" is great spot for people-watching, and just steps away from Caesar's Palace casino.
I love their veggie pizzas, chopped salad, and their seasonal veggie pastas. They can accommodate all dietary needs, just let your server know. ????
Table Thai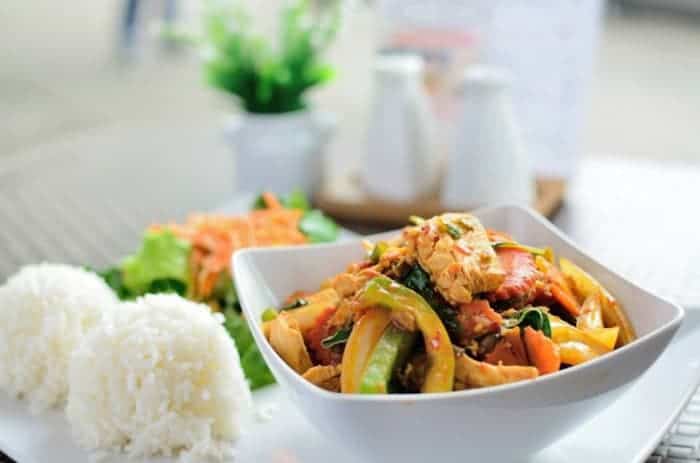 For a casual and hidden Thai restaurant located a few minutes off the strip, try Table Thai. I LOVE Thai food, and this place is my favorite! I love to order in and eat Table Thai cozied up on my couch with Lilygoat and my soft blankets.
They have a plant-based menu, and it's awesome! My favorite things to order are the Yellow Curry with Soy Chicken, the Pineapple Fried Rice, Curry Puffs, and the Spring Rolls.
Terrace Pointe Cafe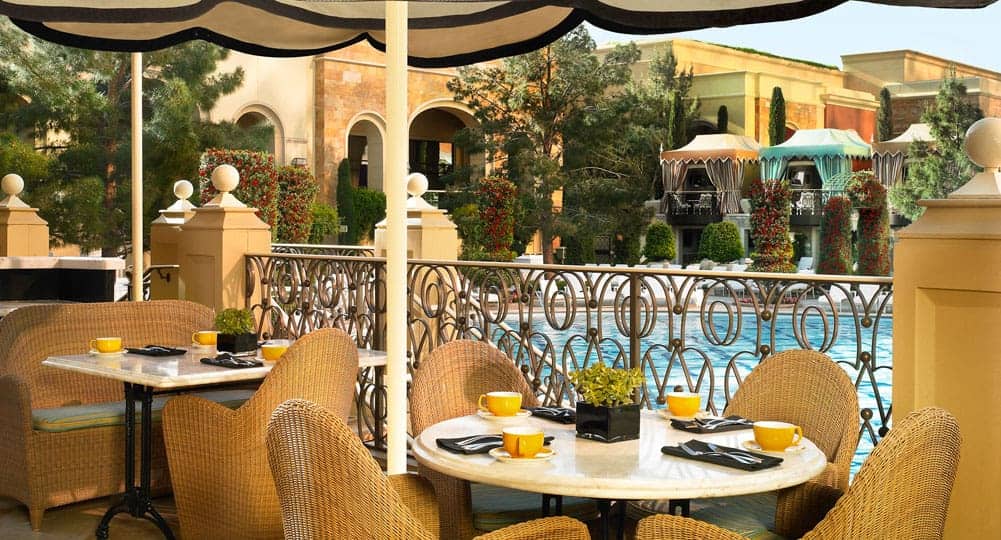 So, if you love to brunch, then make sure to visit the Terrace Pointe Cafe. Located inside the Wynn and overlooking the resort pool, this is the place to be for daytime dining.
I love that they offer fresh pressed juices (I love "The Roots" juice – golden beets, carrots, apples, celery, turmeric, ginger) and smoothies (my fave is the Key Lime Pie Smoothie) to accompany your breakfast/brunch.
Last but not least, tell everyone you heard it here…this is the place for the BEST VALUE meal. Sound crazy? Here's the deal – At Terrace Pointe you can have the "Wynn" cheeseburger + fries + chocolate milkshake for only $11! (Btw, the Wynn burger is the Wynn resort signature vegan cheeseburger, and I promise that even meat-eaters will love it!)
Ps – Two words: Bottomless Mimosas (only $22)
Great view, delish food, milkshakes, unlimited bubbly…count me in!
Tommy Bahama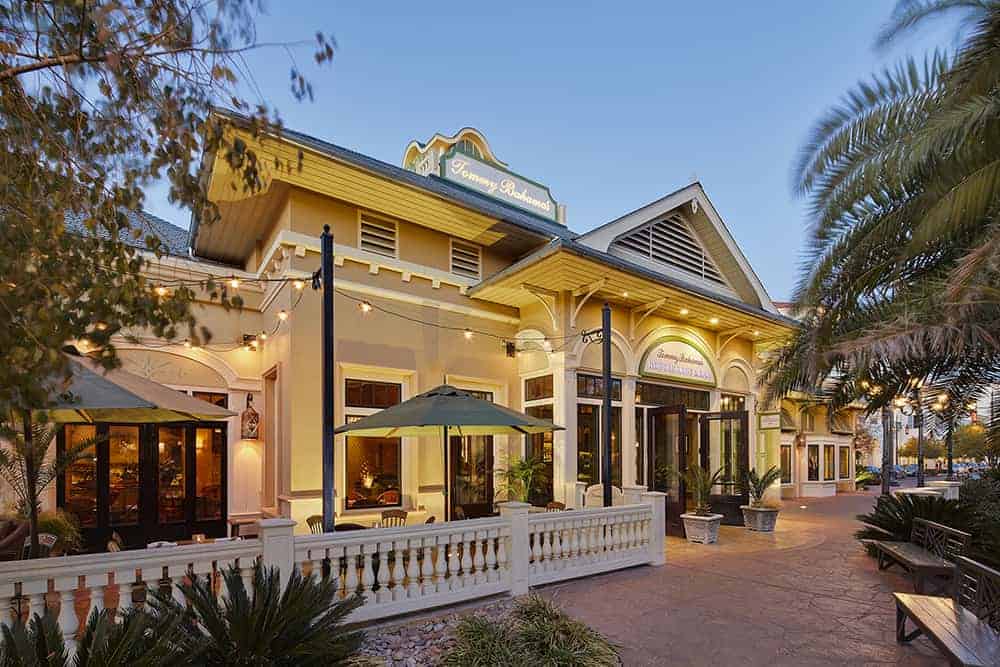 Tommy Bahama is my favorite place in Town Square to chill. I love the topical vibe! During happy hour and on the weekends they have live music – it's always a good vibe. You can go shopping afterwards or watch a movie in their theater next door.
They have a unique, tropically infused menu thats extra delicious. Also random, but it's also home to the largest rum collection in the Western US. I don't particularly love rum, but what I do love is their Coconut Cloud Martini.
They have a vegetarian and gluten-free menu. Their Grilled Potato and Mushroom Salad is my favorite menu item.
Veggie House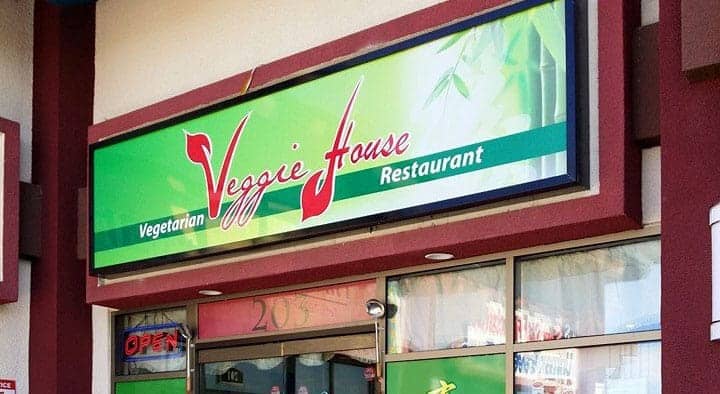 Veggie House is a casual (and beyond delicious) Chinese restaurant located right in the heart of Chinatown (yes, we have a Chinatown). You would never know that the food here is all vegan. It tastes just like (or even better) than traditional Chinese food. Also, the first time I tasted it, I freaked out because I thought I was eating chicken lol!
Chef Kenny is the genius behind the hundreds of authentic Chinese menu items here at Veggie House. He makes all the "meat" substitutes in-house, from vital wheat gluten, so there aren't any "fake" meats here. Seriously, you cannot go wrong with anything!
My favorite menu items are the Orange Chicken, Cilantro Salad, and House Chow Fun.
Violette's Vegan Cafe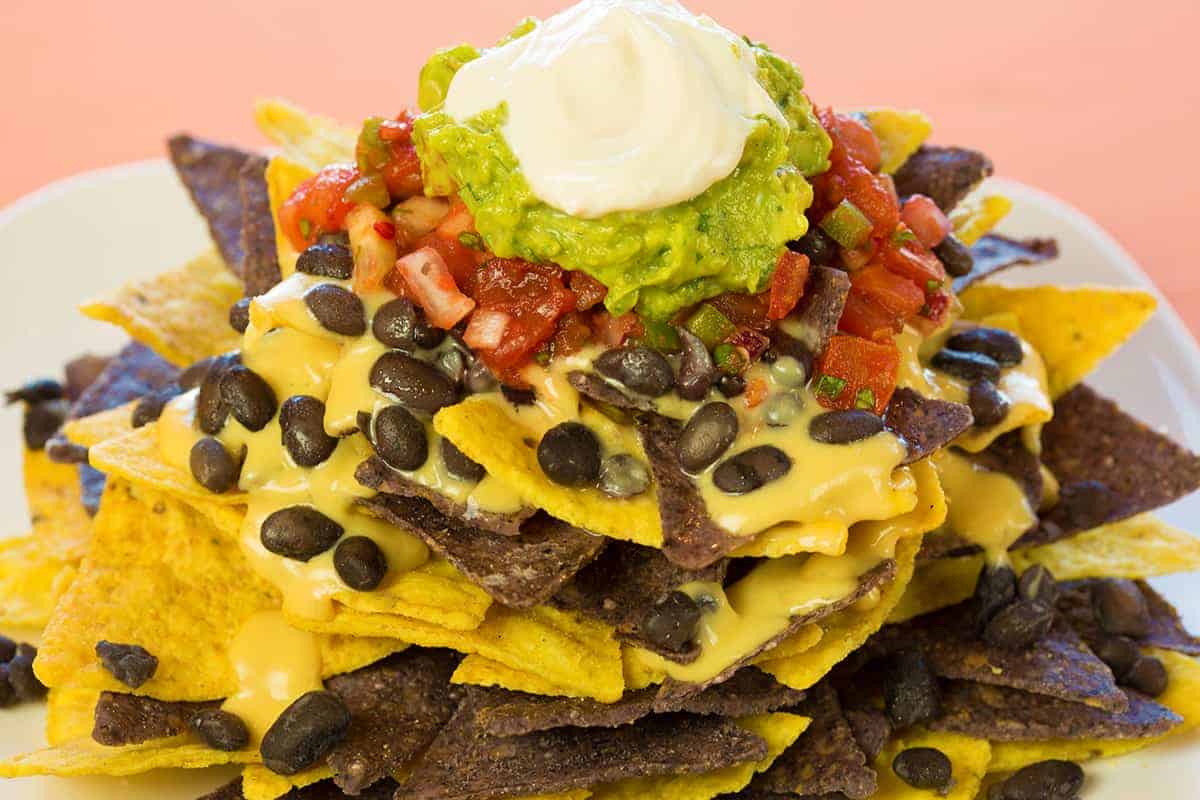 Violette's is an all-organic cafe that serves comfort classics. With its warm, inviting atmosphere Violette's is a casual, local favorite for all the American food staples. They are serving up foods such as as their Country Classic, Red Rockin' Chili with Cornbread, Philly Sandwich, and Dessert Milkshakes.
Honestly, my personal favorites here are the Beef & Broccoli, Red Rock Nachos, Chocolate Cake, and the Blueberry Muffin Milkshake (which just happens to be created by yours truly)! Seriously though, when you visit Violette's make sure to get a milkshake because they are so amazingly delicious AND healthy! (Also send me a selfie DM on Instagram with your food & shake – can't wait to see!)
Wazuzu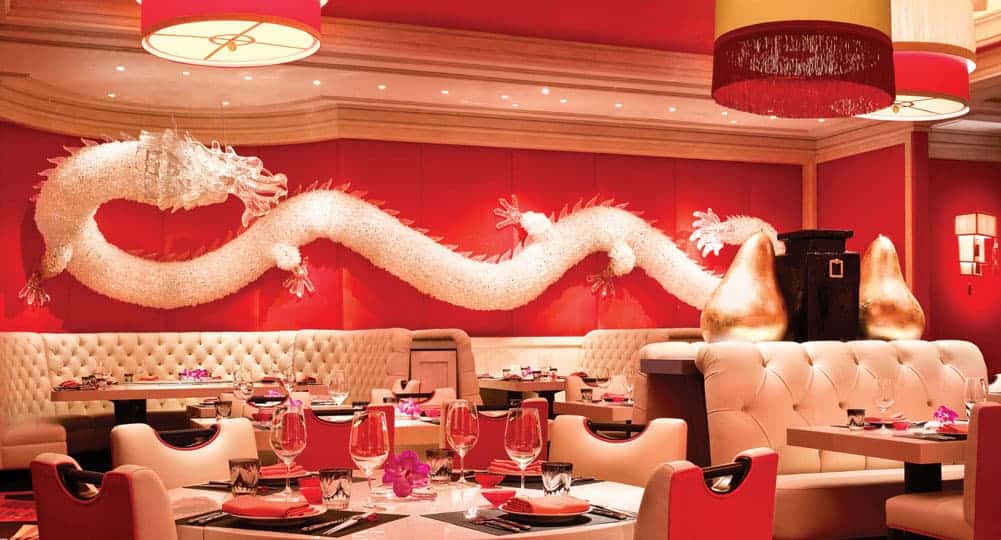 Inspired by Chinese, Japanese, and Thai cuisine, Wazuzu is spectacular! This is an upscale and all-day dining restaurant in the Encore where you can dine on noodles & dim sum underneath a glittering 27-foot dragon made of ninety thousand individual crystals.
Wazuzu is home to one of my favorite foods ever – the Jade Dumpling, which is a mushroom and spinach dumpling more properly known as Dim Sum. Make sure to try the drunken noodles (they have a stellar vegan version too!). They were featured on Food Network's "Best Thing I Ever Ate."
Wing Lei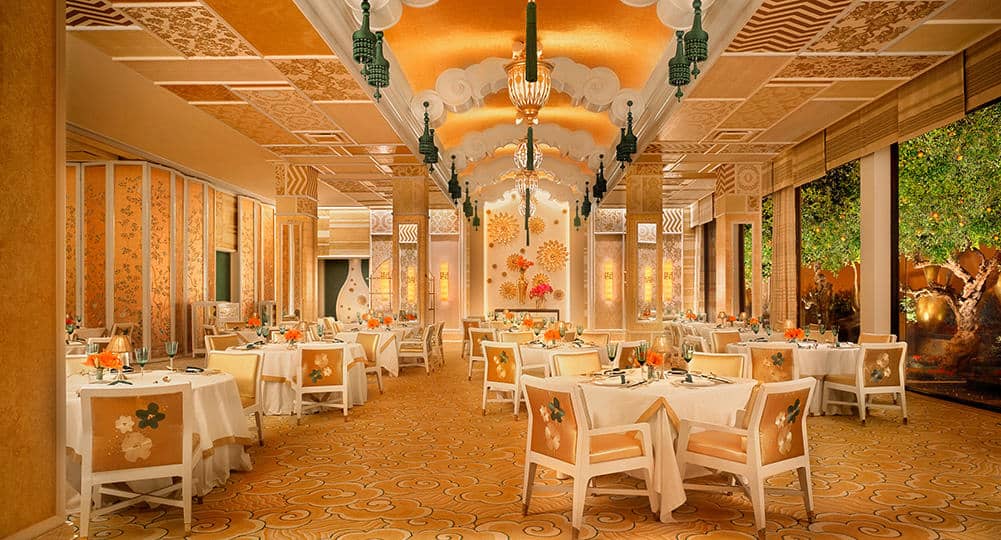 Finally, if you are a fan of authentic Chinese food and you love upscale dining, Wing Lei will be your new favorite place. You cannot beat this place! Most likely, it's unlike anywhere you've ever been. The Wing Lei restaurant is the first Chinese restaurant in the country to be awarded a Michelin Star. It is also the only Forbes Travel Guide Five-Star Award-winning Chinese restaurant in North America.
A masterful mix of Cantonese, Shanghai and Szechuan flavors makes this restaurant a winner.  Dishes such as the Chilled Vegetable Roll, Garden Dim Sum, Three Cup Eggplant, and the Wok-Tossed Mushrooms are some of my favorites.
Have you visited any of these restaurants?
SaveSave
SaveSaveSaveSaveSaveSave
SaveSave
SaveSave
SaveSave
SaveSave
SaveSave