Y'all know I'm a sucker for anything berry and beautifying.
I love berries for their disease fighting benefits and also their natural age-defying properties.
While I was at the airport a few weeks ago, I was flipping through a magazine and came across a health article. Basically it was praising the benefits of berries and saying we should add them to everything.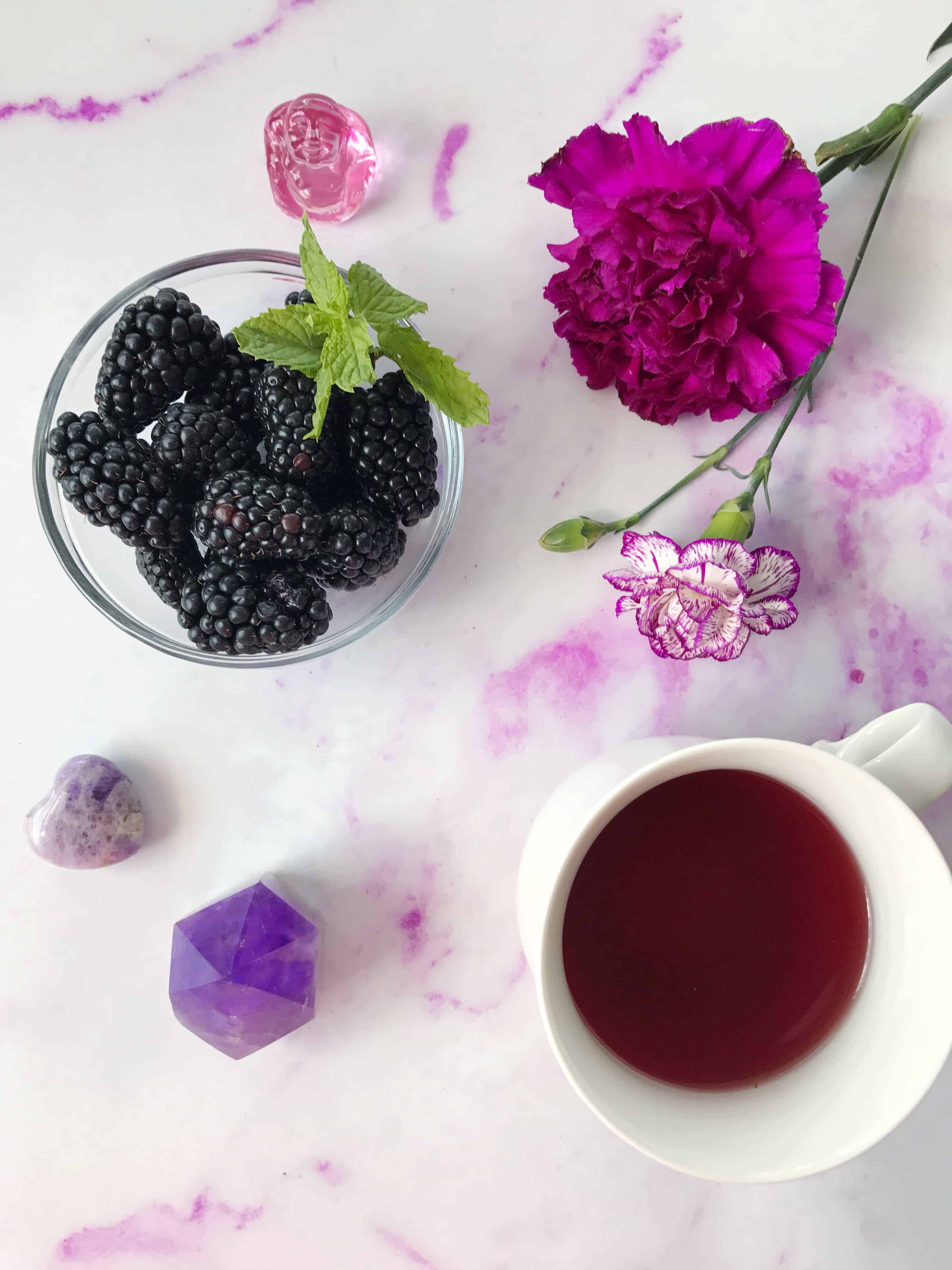 Berry-infused water was their top pick for keeping healthy & hydrated with berries.
Great idea, but I feel like we can go a step further by infusing our TEA with berries.
By itself, green tea has tons of skin and hair care benefits…
Flushes out toxins.
Reduces inflammation.
Improves skin's elasticity.
Catechins in green tea are anti-bacterial.
Certain catechins have inhibitors that block the hormone (DHT) that causes hair loss.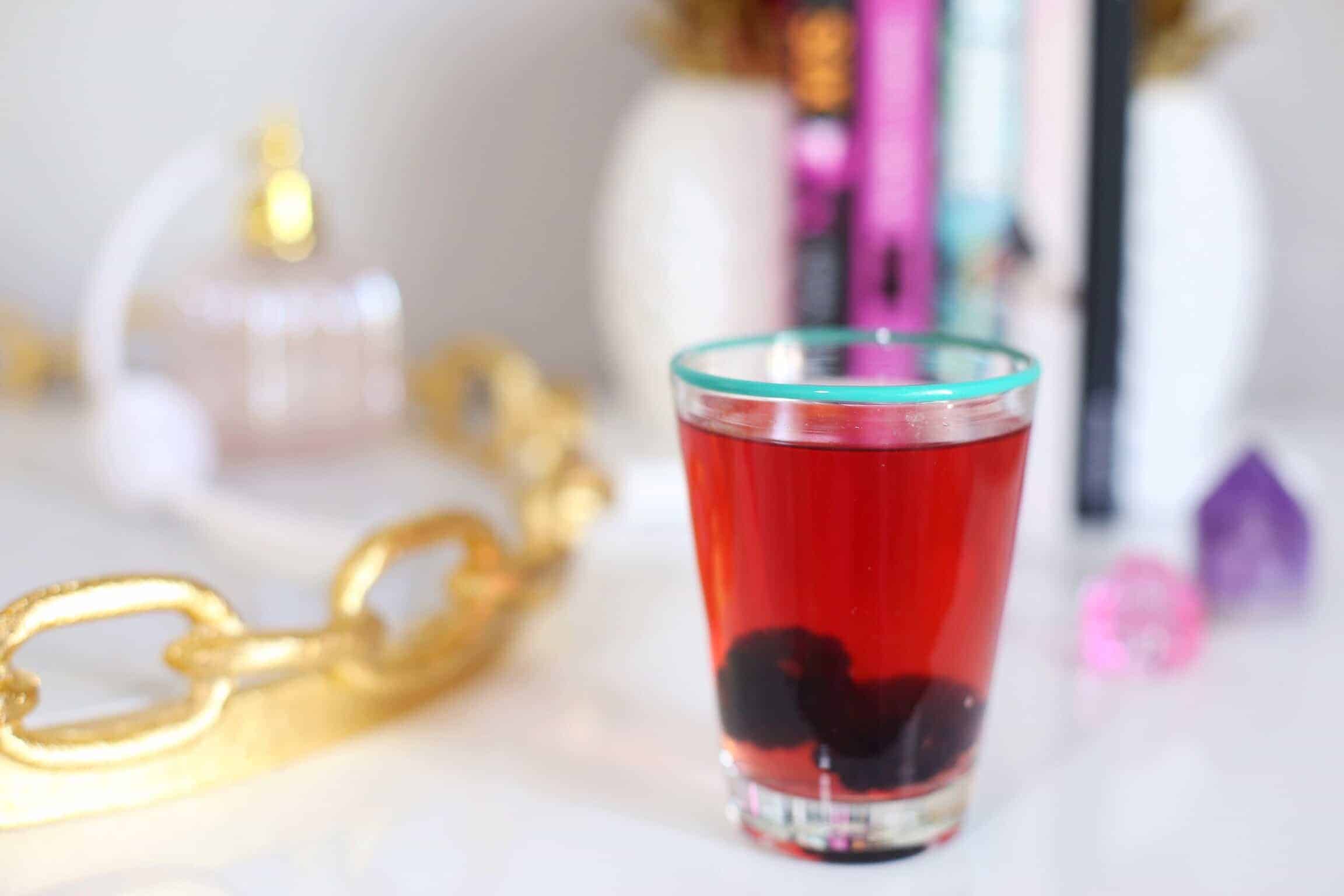 Soooo…let's add berries to our tea & boost this shit even more.
Blackberries offer some of the highest levels of antioxidants – WAY higher than blueberries and strawberries! Their very dark color is the proof of the super high antioxidant level (anthocyanins to be all nerdy). 😉
Below is the recipe for my newest Tea Tuesday creation.
Check it out babes, and LMK what you think.
ALSO! Let's start a new tea hashtag.
I would love to be able to see your recreations and see what kind of tea you're drinking. Any tea pics you want me to see, tag it with #teatuesdaywithashley.
I'm pretty obsessed with this drink right now. I know you're going to LOVE it. (Would be delicious over ice as well!)
Oh, and if you don't have a favorite green tea right now, this one is great and it offers a nice variety.
Xo!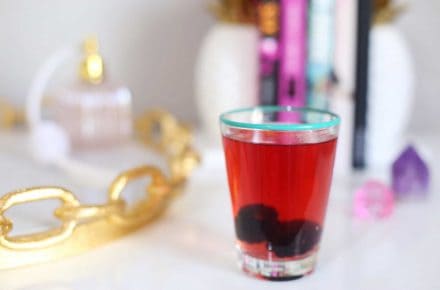 Blackberry Beautifying Green Tea
INGREDIENTS
1

Bag

Green Tea

1/4

Cup

Blackberries

2

Cups

Hot Water

(not boiling, but hot)
DIRECTIONS
Combine green tea bag and berries with hot water.

Muddle blackberries. (I used a fork)

Remove tean bag. Strain berries (optional)

Add sweetener - Manuka honey, erythritol, agave, or bee free honey. (Optional, but I prefer this tea sweetened lightly)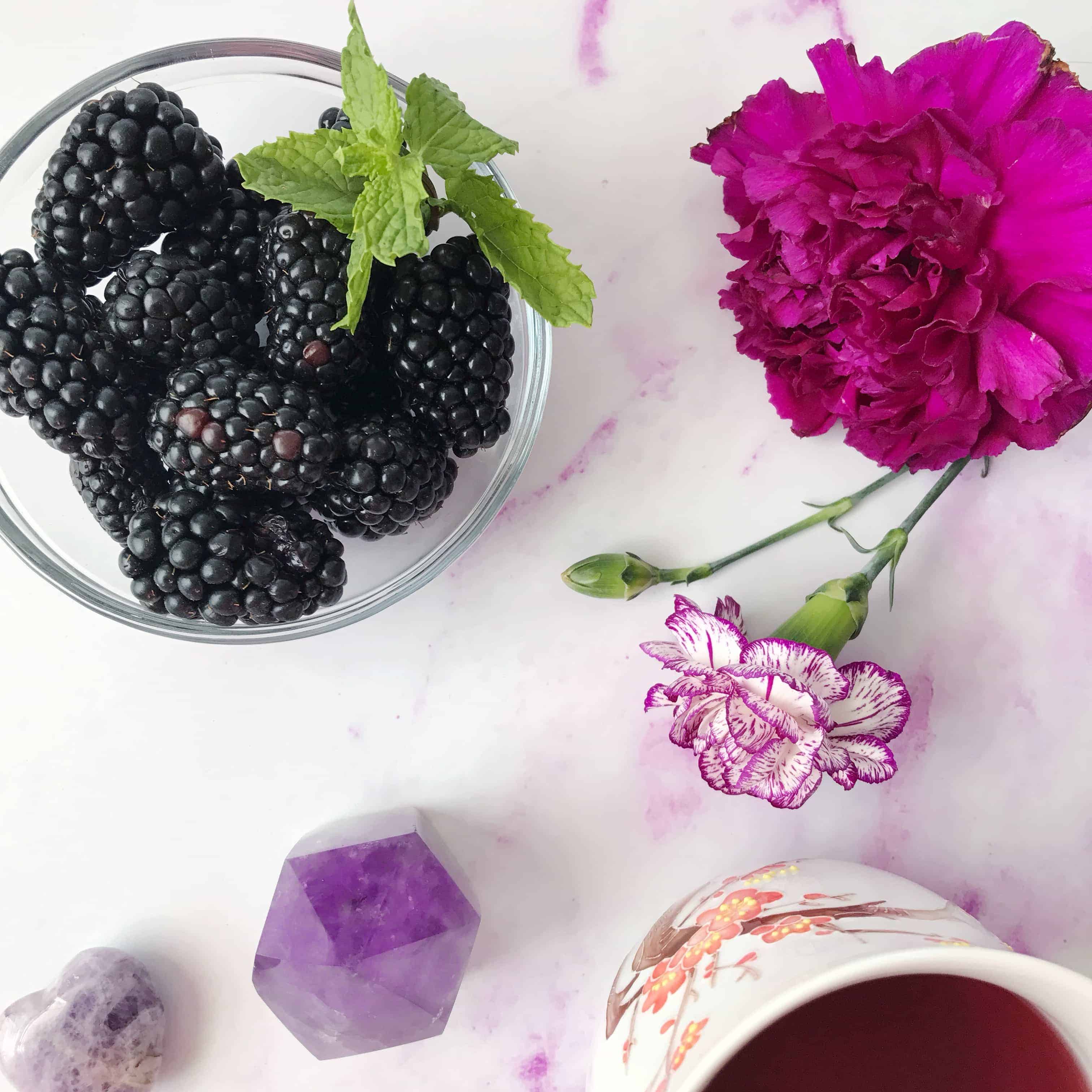 SaveSave
SaveSave
SaveSave
SaveSave
SaveSave