2022 New Years, I brought back a very 2015 hairstyle known as glitter roots. I have always loved glitter roots because 1) they cover any color out growth, and 2) it's literally the easiest way to get a wow factor hair 'do. All taking 3 mins or less.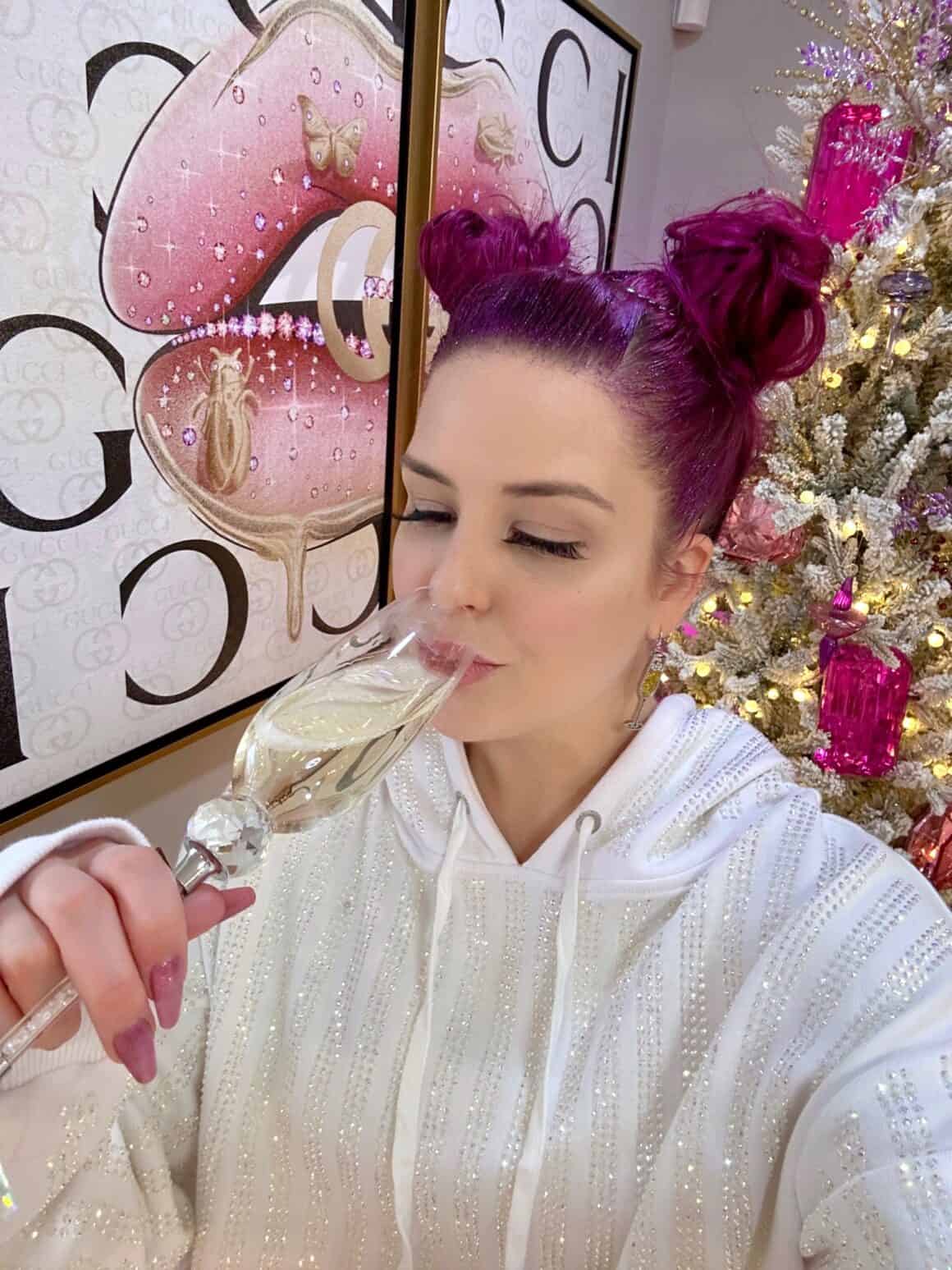 Glitter roots may not be a style you want to wear every day, but for a special occasion, a festival, or a sparkly holiday like New Years eve, glitter roots may be your new go-to.
I've been wearing glitter roots on & off since 2016, and I found these photos below from early 2016.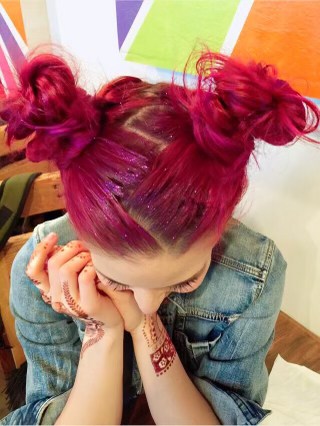 Glitter roots became a popular trend initially because of festival-goers and people looking to add a little extra sparkle to their everyday hairstyle. The trend involves applying glitter to the roots of your hair, creating a dazzling, sparkling, eye-catching effect.
There are a few different ways to achieve the glitter roots look.
One option (the best option in my opinion), is to make a glitter gel yourself.
How To Make Glitter Gel
To make a DIY glitter roots gel, you simply take clear gel (the cheapest you can find is perfect) + any loose glitter of your choice & mix it together. Any ratio is fine; you don't need a cosmetology degree to make this work. Just eye ball it, babes. You can choose any kind of glitter, but I think that a fine glitter that is closest to your natural hair color looks the best.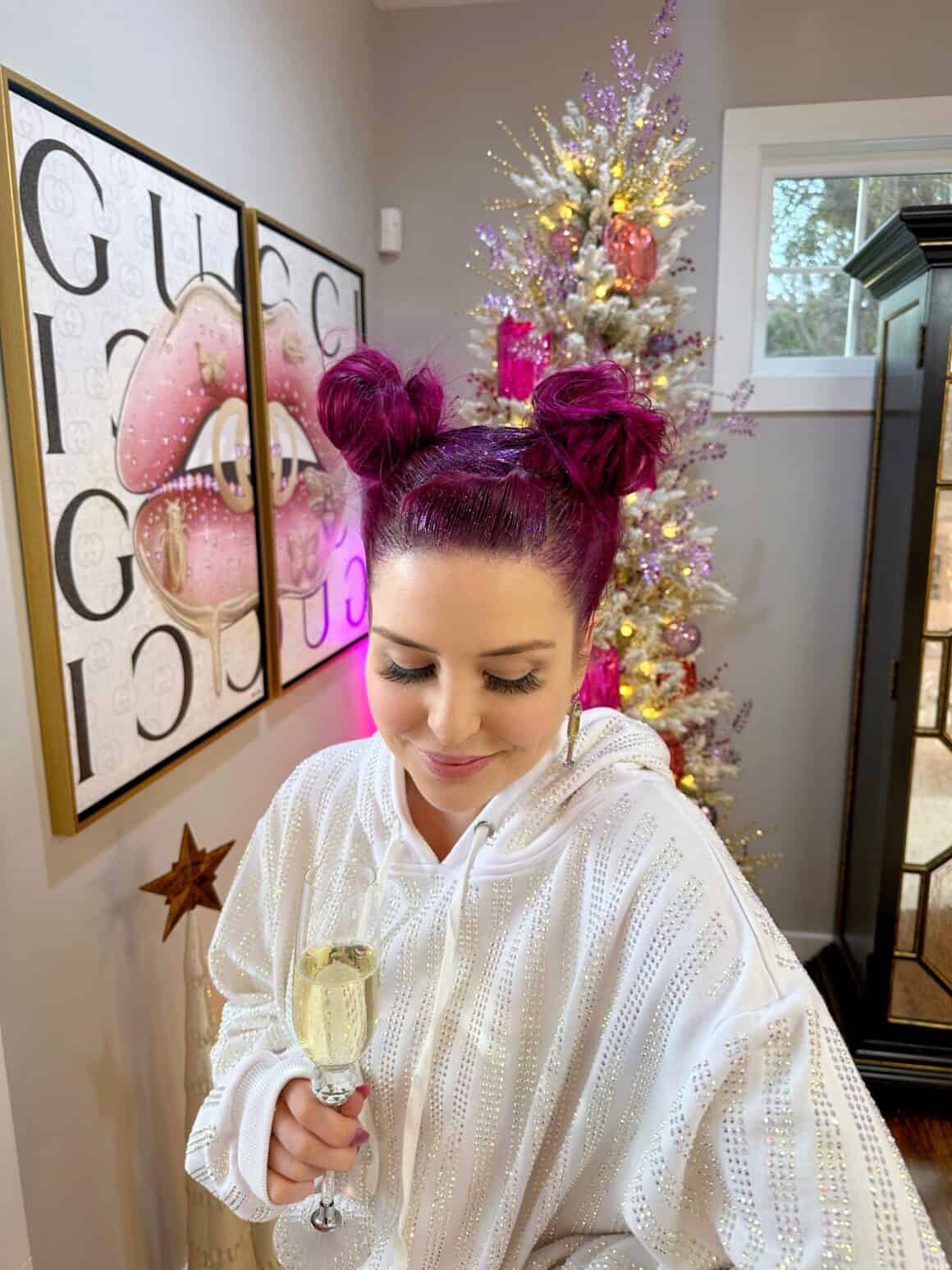 A second option is to use loose glitter applied with hairspray as an adhesive. This method allows for more control over the placement and intensity of the glitter, but can be a lot messier.
If you're feeling extra and want to add some extra sparkle to your hairstyle, give glitter roots a try! Have fun experimenting with different colors and tag me on IG if you try this. (@missashleydiana)