My skin has been on point lately. Vibrant, clear, hydrated. So I wanted to share with you what I've been focusing on the past 30 days.
Here's what I've been doing:
💧3L water daily
🧘‍♀️De-stressing
💜DERMA E product consistency (focus on peptides)
☀️Clear skin affirmations @theaffirmationbabe podcast
💤 Great Sleep
So pretty simple. It's amazing what releasing stress & being consistent with a routine will do. And that really goes for anything, whether it be your skin routine, your eating choices, or your biz practices, anything with intention and repetition yields great results.
Let's get into the skincare routine though! Btw, this "Get Un-Ready With Me" breakdown is my night time skincare routine, and it IS different than my Morning "girl boss" skincare routine (which I think you'd like as well).
There's always a new trendy skincare ingredient hitting the market, and peptides are one of them, BUT they're worth their hype! Peptides are amino acids that make up proteins needed by the skin to stimulate more collagen. (Love that right) YES for me!
Derma E has some new & powerful products with peptides. They'e fab, and I really think you're going to LOVE them. And as always, DERMA E's products are free go "all the things". DERMA E is the OG of non-toxic & eco-friendly skin care products, so you can feel comfortable and confident in your decision to choose DERMA E.
Without further adieu, below is the product breakdown. 💜
https://www.instagram.com/p/Cdqs1s8F2z-/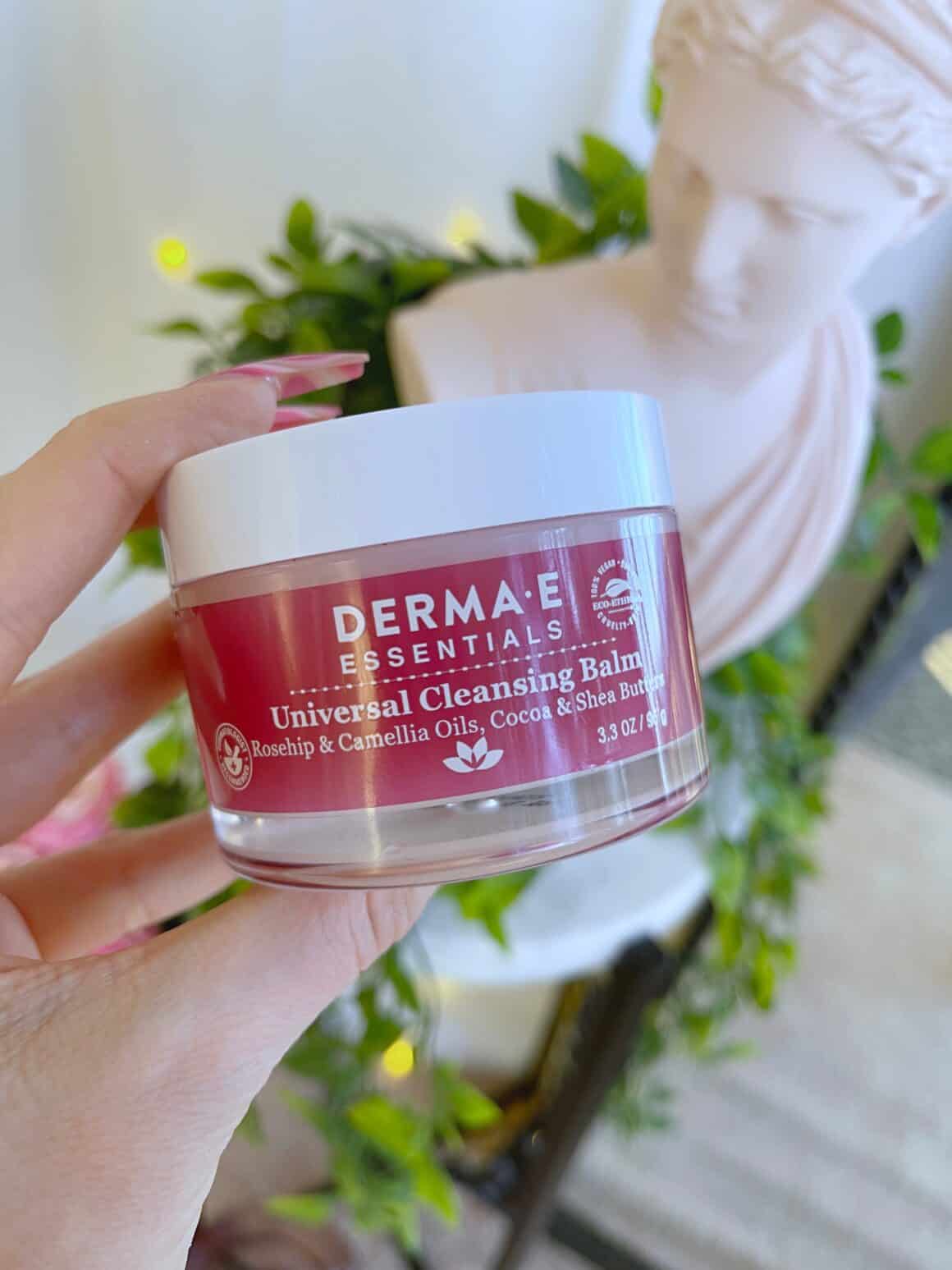 DERMA E Universal Cleansing Balm
Like butta baby! This cleansing balm gently melts all your make up off (including eye makeup) without ANY drying out of your skin. Your skin will be ultra hydrated & soft afterwards.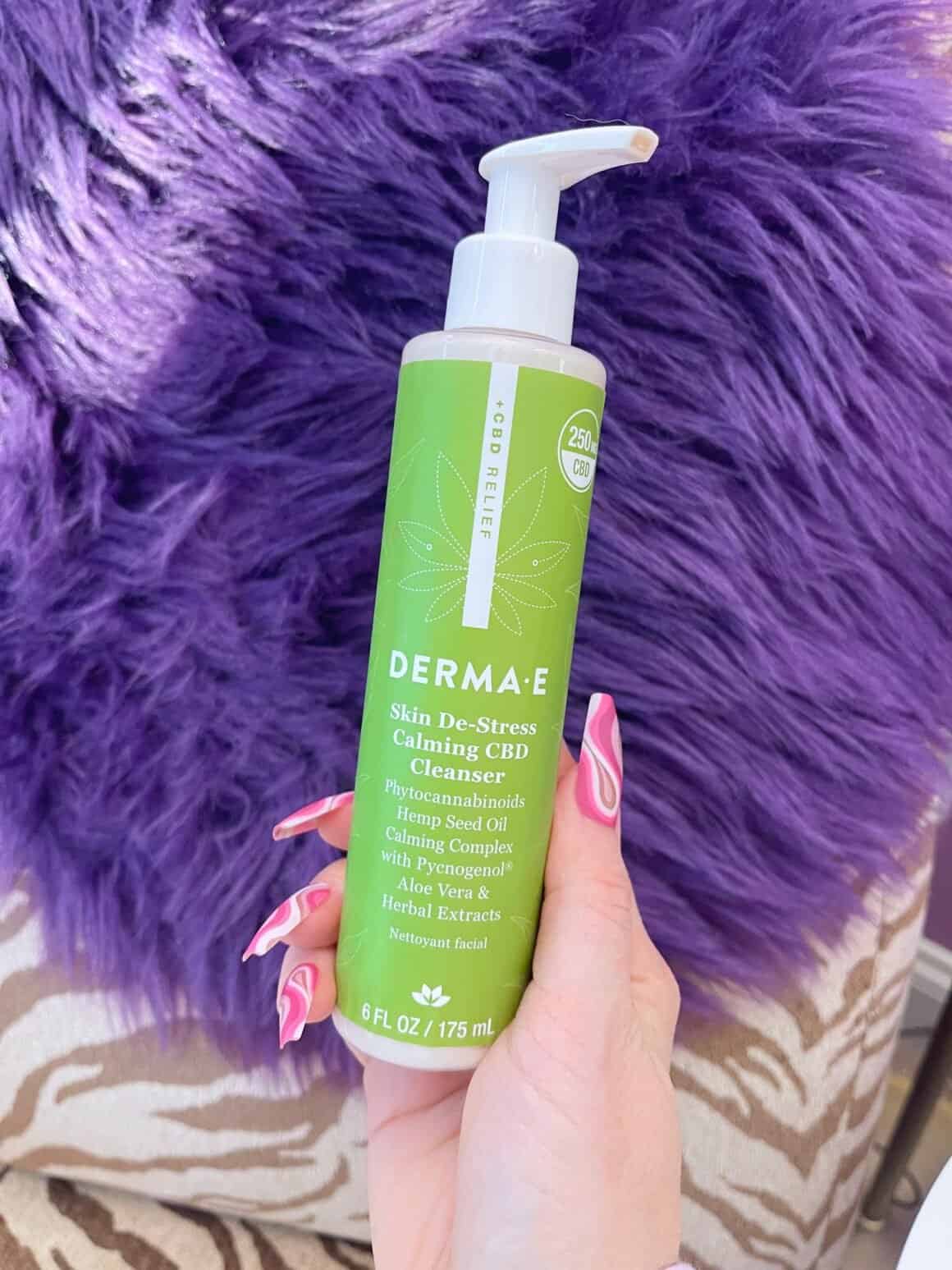 DERMA E Calming CBD Cleanser
I like to do a second cleanse with the CBD cleanser if I was wearing makeup so my skin is squeaky clean and any makeup residue is completely off. This cleanser is great for sensitive skin, and has never left my skin feeling dry (which is why I use it)!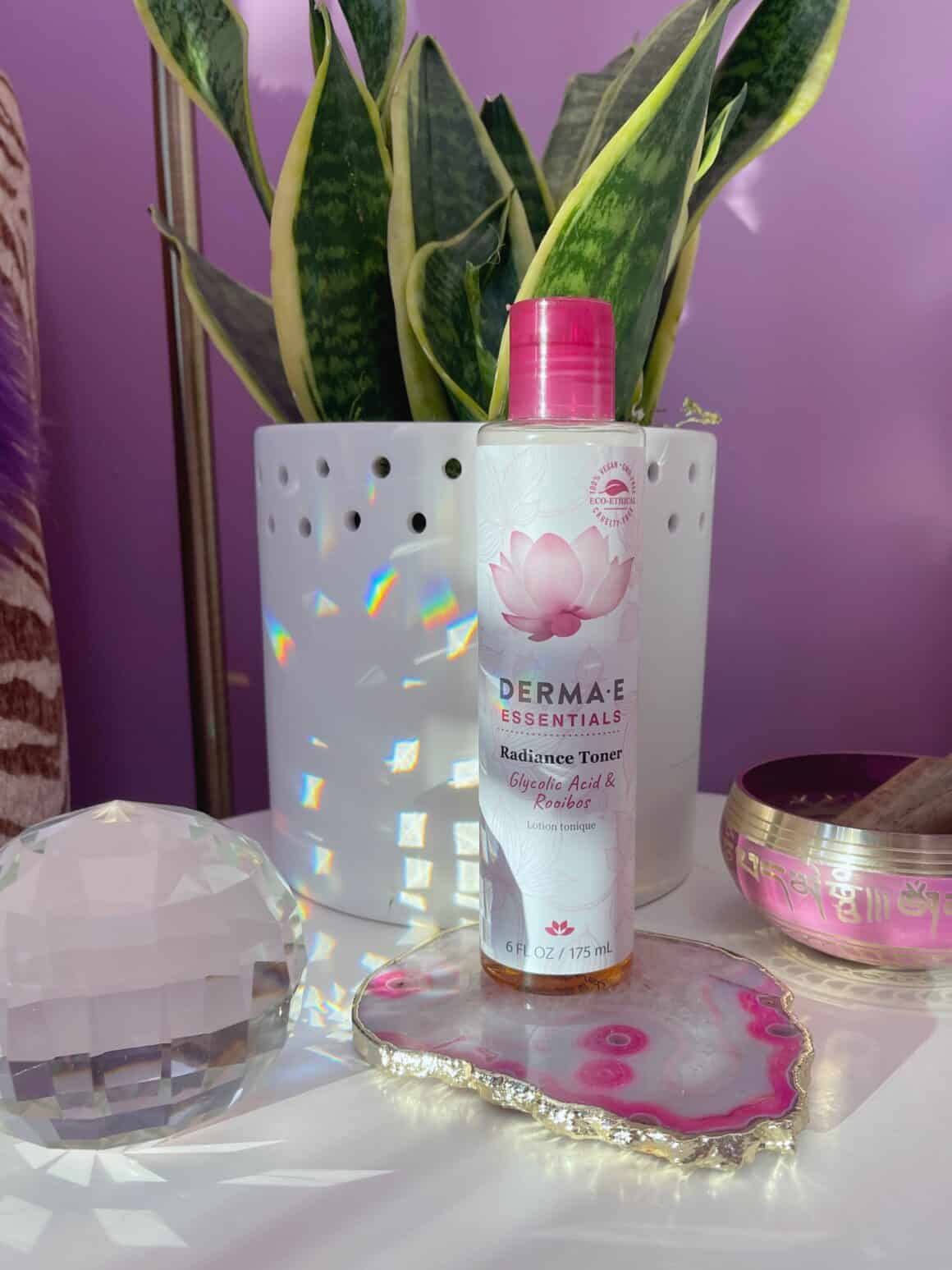 DERMA E Radiance Toner
An alcohol-free brightening toner that gives your skin have a little fresh tingle that is ahhhhmazing. Glycolic Acid break down dead skin cells & Rooibos detoxes the skin by fighting free radicals.
DERMA E Peptides & Flora-Collagen Serum
If you are not using a serum yet, this is your sign to add it to your routine. This serum is fabulous and full of peptides, which we LOVE since they help boost collagen.
DERMA E Peptides & Flora-Collagen Night Moisturizer
To lock in all the goodness from your serum, you must layer it with an evening cream. This night cream is awesome because it's formulated with melatonin! The melatonin helps support nightly skin rejuvenation.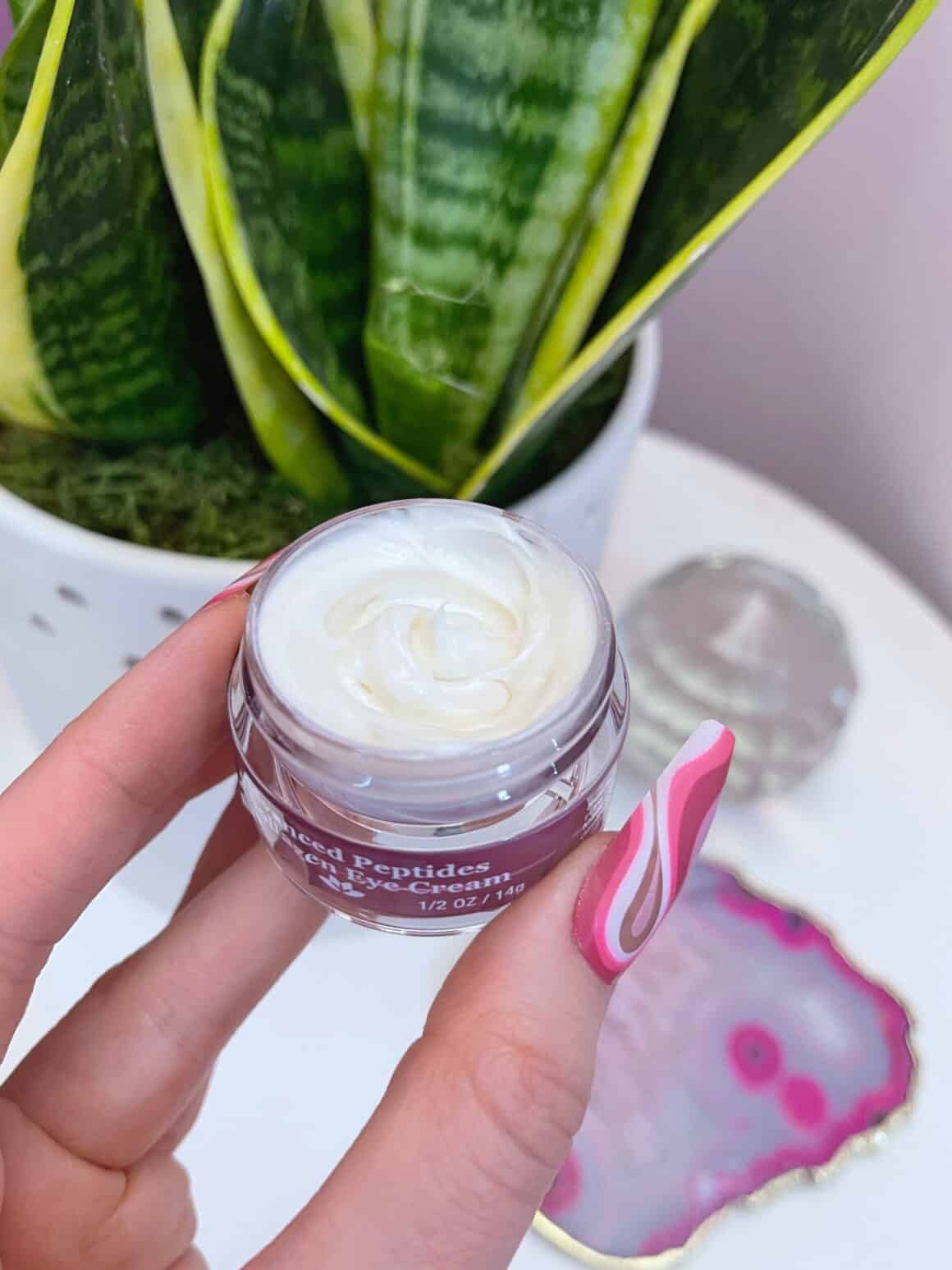 DERMA E Peptides & Flora-Collagen Eye Cream
I finish my skincare with a tad of peptide eye cream because the skin around the eye needs extra loving, always. This eye cream smooths the look of even the deepest wrinkles and crow's feet for more youthful eyes.