I Love London. Love with a capital L – I LOVE London. I had no idea that I would enjoy London so much, but then again there is a plethora of afternoon tea on every corner (literally), so maybe we aren't that surprised.
But there are some cultural things that I made notes of along the way to share with you, some were fab, some not so fab, but in any new city there are things that are awesome and others that take a little getting used to.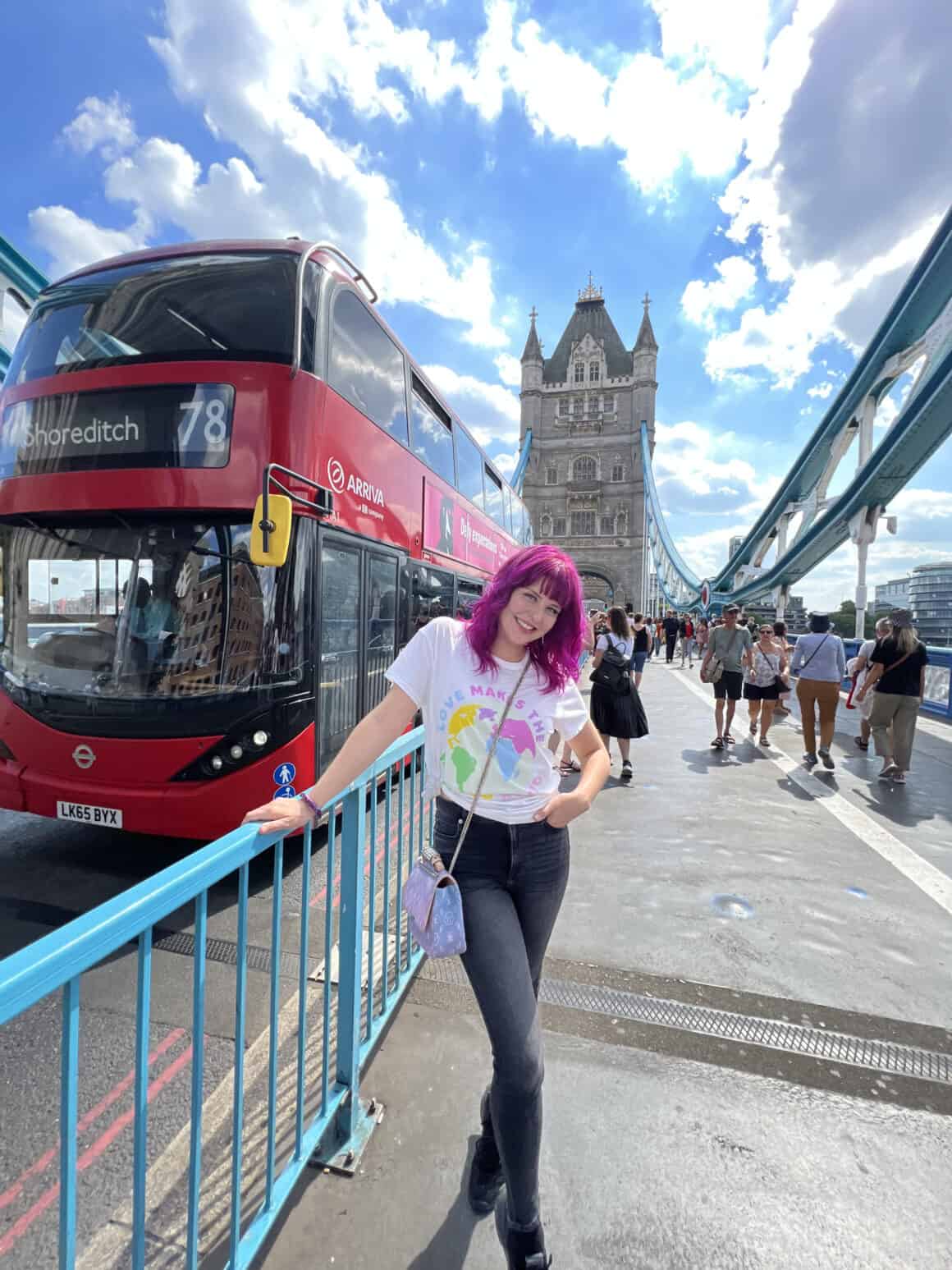 We went to London for the month of August, for a summer trip and wedding (Alex's dad getting married). Lily was thrilled to be the flower girl in the wedding. (She was so cute btw!)
London was the first place I've ever visited in Europe. I've wanted to visit Europe as long as I can remember, especially Paris.. but more on Paris later.. let's just say Paris was not love with a capital L, but London… I'd take it any day.
Being that it was my first time in London and Europe, I figured I could share some first-timer tips that wold be helpful to those who haven't been to this city yet. Recently I did a poll on my Instagram stories, and 90% of you said you had not visited London.
For me, there is usually a learning curve to any new city, and even more so on one that is in a new country. I find myself having 2-3 days in a new place where I'm just getting acclimated (and not fully enjoying it), unless I've had major details on what to expect, best outfits to wear, and already know where I'm eating.
So I want to give you the low down on what I noticed & experienced while in London.
PS – Alex read this blog before I posted it and laughed the entire time. He said it was like a hysterical yelp review while simultaneously being inside my brain while eavesdropping a call between me & a gf.
Soooo… You're welcome.`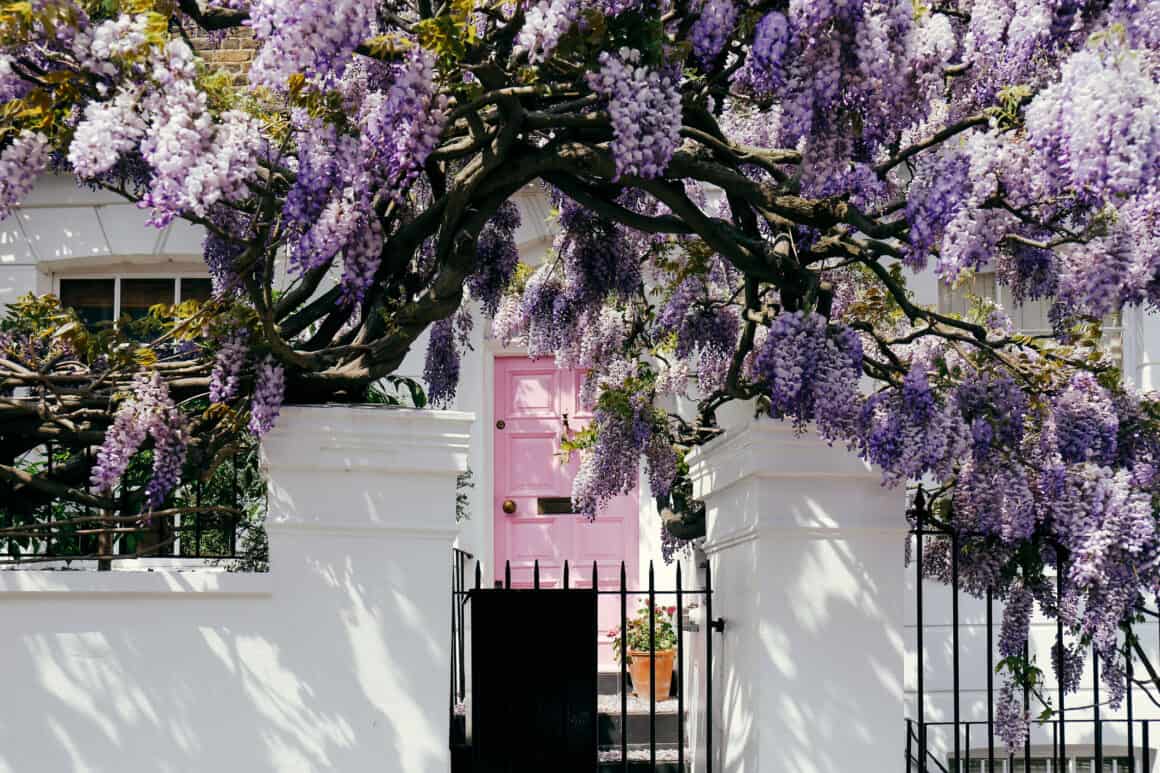 Taxis are awesome
The black London cabs are fabulous! I was impressed and delighted with transportation while in London. The cabs are safe and simple. I personally, hate Uber, and unfortunately I think it's very unsafe for women to get in a car, so I refuse to take uber unless I'm with other people and it's an emergency. That being said, I felt 100% comfortable in the London taxi by myself. Everyone kept saying to take "the tube." We tried it once but it was not easier in my opinion, and way less enjoyable. I think if you're visiting tons of places all over London in one day then the tube would be more cost efficient, but I value my peace, safety, time, and personal space over anything else, so the London taxi checked all those boxes for me. Also, MOST of the taxis are air conditioned (and if you're unsure, ask before jumping in).
No A/C
I personally would not visit London, or Europe (unless it was an island / resort-style place) during the summer months. Holy hell was it warm, and there is hardly anywhere to cool off. The restaurants were warm, coffee shops were like tiny little smoldering greenhouses, and even the hotel rooms had their A/C units set to a minimum setting (one that was not cool by any stretch). The only place that was comfortable temperature-wise was Selfridges (which I highly recommend – shopping and dining inside are top notch). My next visit to London will be in the spring or fall.
No ice
Speaking of no A/C, Ice is hard to come by unless you're drinking an iced cocktail. In a warm restaurant, they will bring you room temp water. If you're a camel like me, they will have to refill your water 57 times because the glass is usually quite small. I know ice is an American thing, as well as the A/C, but even Alex was hot AF and wanted ice.
Great restaurants
Incredible food in London, and there is plenty of vegetarian and vegan options available. Places like Gauther, Sketch, and our all-around favorite, Mildreds, which we ate at 5 times make London such a foodie paradise. Oh, and I cannot forget to mention the words best patisserie, Cedric Grolet in The Berkeley Hotel, with the most perfect croissants and matcha latte.
No melatonin
I didn't bring my melatonin for sleep with me on this trip because I figured it was one less thing to carry that I could purchase when I arrived in London. I went to multiple places including a natural health foods store & Whole Foods and no luck with melatonin. Turns out that melatonin is a prescription there. So if you use melatonin, be sure to bring with!
Fries are chips
So yes, you'd order a burger with chips, and you'd find yourself with some french fries. I like that they're called chips. Not a fan of chips being crisps though; although it makes sense, "chips" rolls off the tongue easier.
No trash cans
Speaking of new words; trash cans are called "bins". So, let's clarify and say there are virtually zero bins around the city. Even in the airport. No bins. Alex's dad said that they removed most of the bins due to the potential of bombs being hidden. I was surprised how clean the city was even with the lack of bins. It was really annoying, especially with a kid, to not have the convenience of a trash or recycling bin near. I would recommend bringing little mini size trash bags with you in your bag, so if you have little pieces of stuff you can store them in one place until you get back to your hotel or into a restroom (which are also hard to find).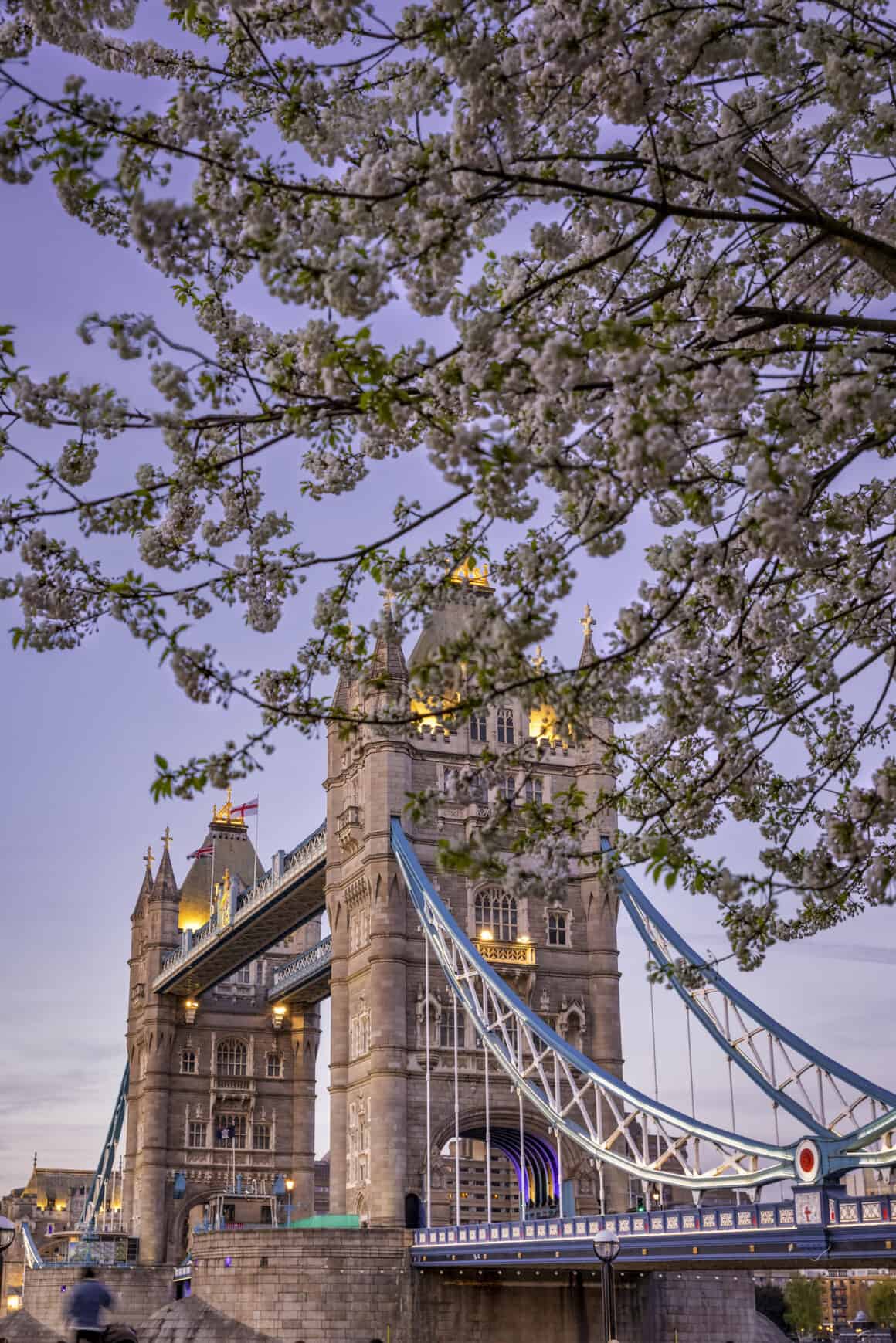 Lots of tea
Every place had hot tea, which was a delight. I loved that you could find afternoon tea on every corner, not only at the fancy hotels and such. I have a lot to say about the tea services in London, lots of pros & cons, but I'll be making a separate post of that. In short, go with black tea with the milk & sugar that is traditional to London. If you try to go the delicate tea route (green, oolong, white tea, etc) you'll encounter problems at majority of places.
Floral doorways
Grand entrances, or what I call the amuse-bouche to a space, were abundant in London. This is not the norm in america, and I LOVED that this was so common here. It seems as though on every corner there was a floral adorned restaurant. Something about walking through an archway of flowers sets your dining experience off to a great start.
No tipping
Tips are not customary in London. I liked this, but also didn't like it. Yes, you save money, but in some cases, your experience is also limited as there isn't as much attention paid to your table. At times, it's nice to be able to linger at your table if you wish and not be silently rushed out by your server waiting to be tipped by the next table, but I imagine since I am used to this, I don't mind it. I would prefer tipping for great service and the contentment of not having to wave someone down while knowing there is a familiar face regularly checking on my table.
Strip club karaoke
Last but not least, London strip clubs. We only went to one, and while I wouldn't necessarily recommend it, the club itself was nice and the people were cool. It's also a great choice if you'd like to pay a lot of money to sing karaoke. Don't believe me? We had the tantalizing option to pay $700 an hour to sing karaoke in a private room with a dancer, and while that sounded extremely enticing, we stuck to our bottle of champagne on the main floor and then promptly left before midnight when all the aspiring singers arrived.
And I'll end it on that!