Just like many people on the Internet, I had a Barbie Party to celebrate the Barbie movie premiere. I was so excited for the movie to come out. Movie hype? I'm here for it!

I last minute pulled the party together and it turned out flawlessly. We were in Las Vegas on the day of the movie premiere, so we opted for a pink party in our suite at the Encore Tower Suites.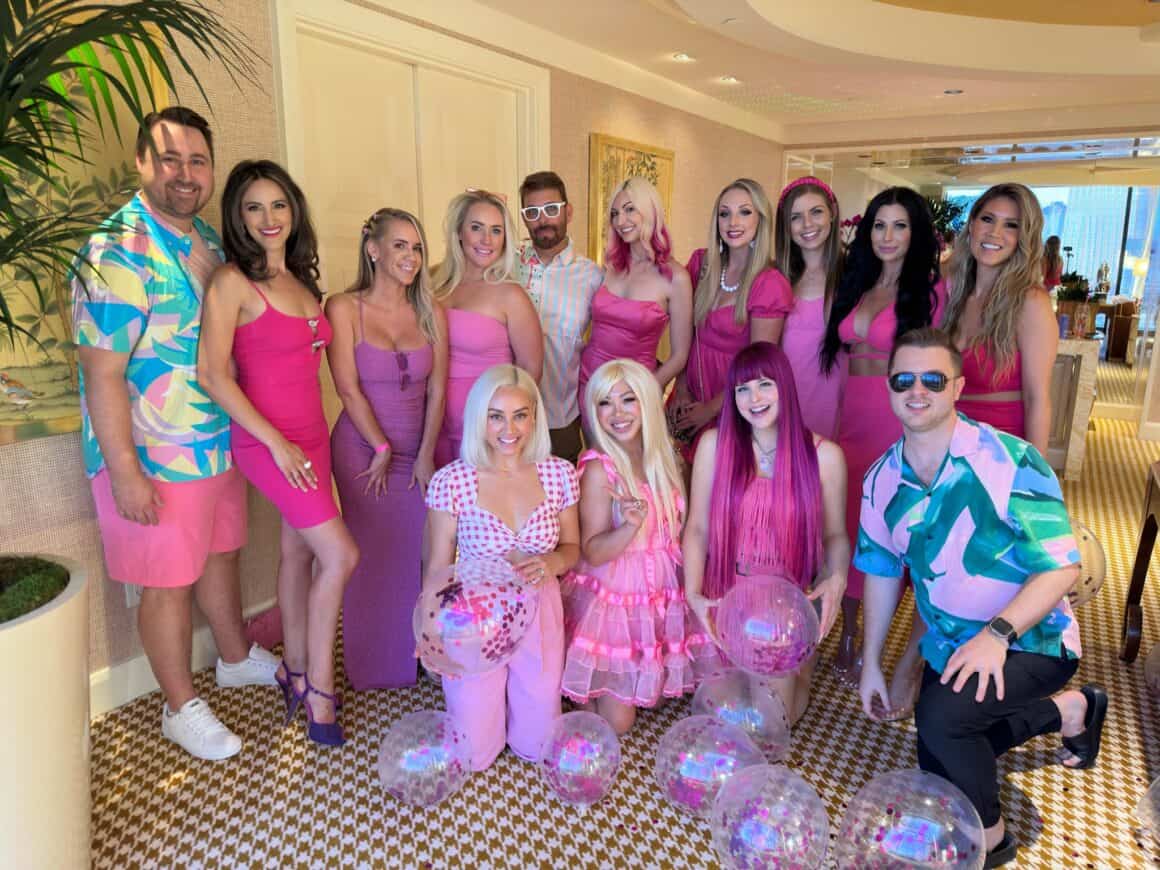 PS – I think our party was better than the movie. 😉 Contrary to most go the people on the internet, the movie was not my favorite. I consider myself a feminist; that wasn't my issue. My issue was that the progression of the story line didn't flow imo. I'll watch it again, but as of now I I am here for the PARTY & all things Barbie herself. Party > the movie!

Let's get into the Barbie party details.
My outfit was a pink fringe two piece that I had bought last year for Nashville. Surprisingly I don't wear much pink, as my hair is so pink that hot pink clothing typically clashes with my hair. A really similar pink fringe mini skirt is here on Pink Lily.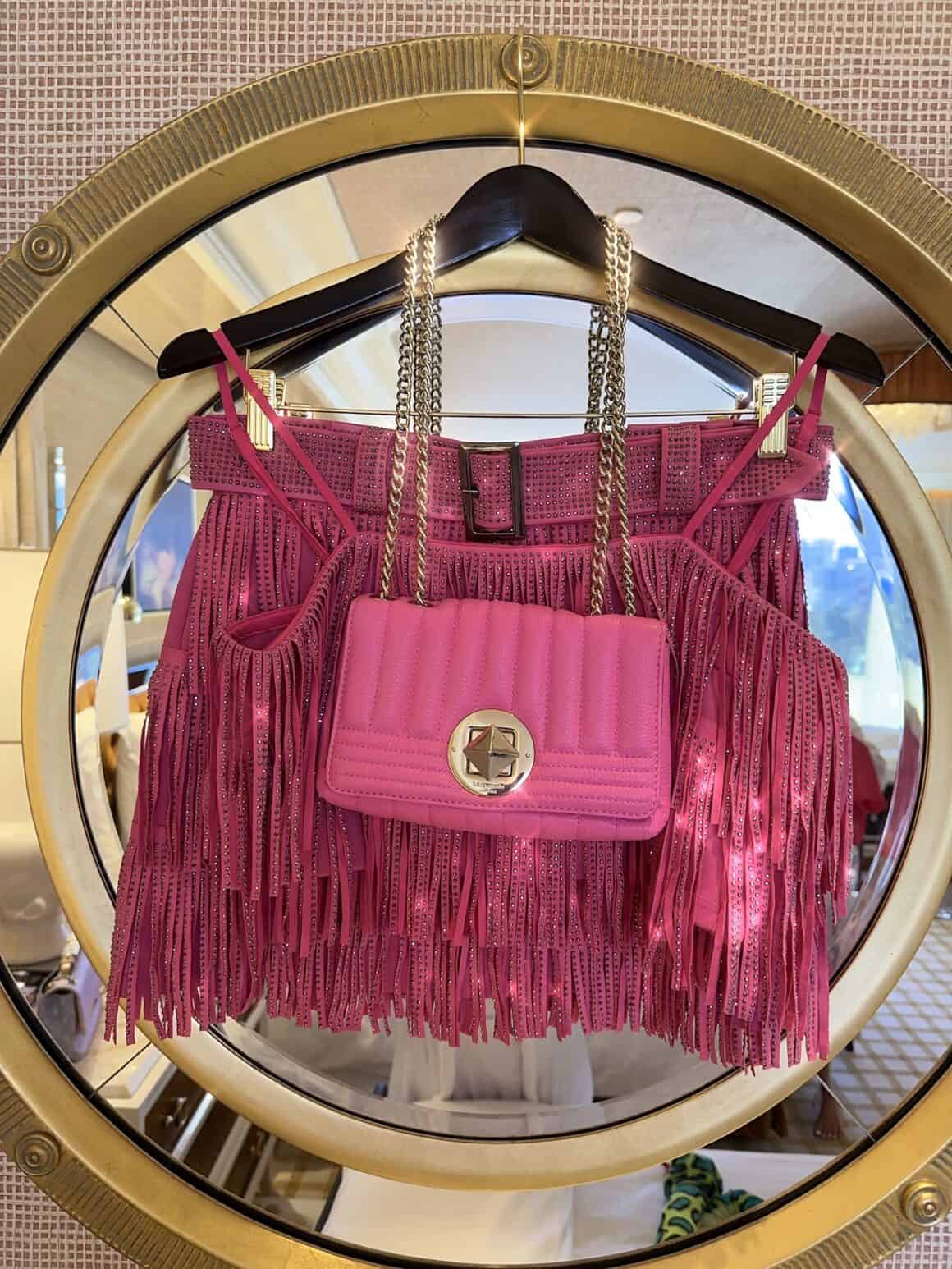 First of all, there have been so many cool Barbie product collaborations over the past year. One of my favorite collabs has been with Dragon Glassware. Dragon Glassware has really beautiful glasses, and their Barbie ones are timeless and chic.

I had Swoon x Barbie pink lemonades at the party that I simply bought just for the aesthetics. They looked so cute on the counter. Oddly enough, the drink was not pink, which I thought was unusual.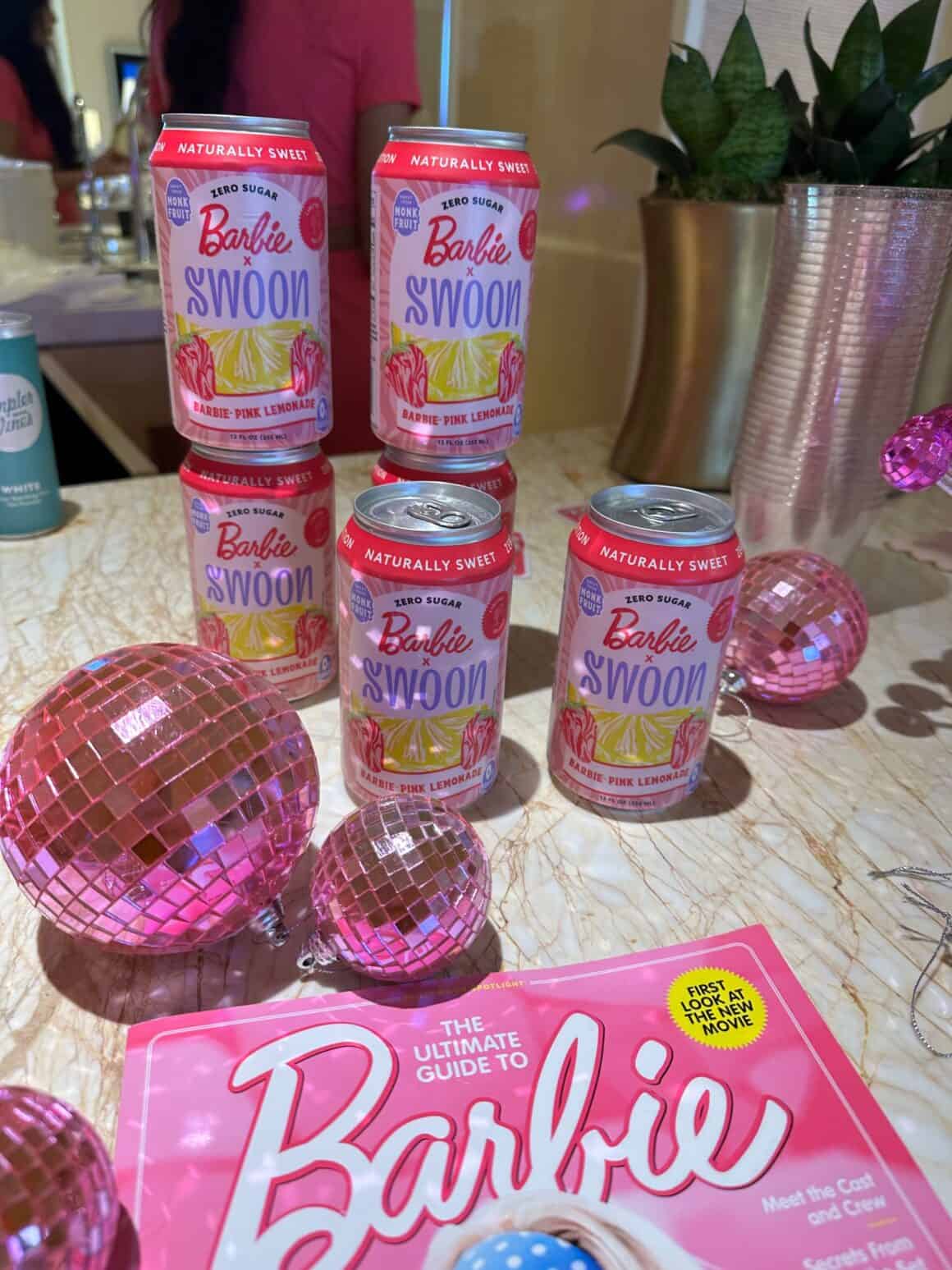 I had a vintage style two tier cake made for the party made by Las Vegas Custom Cakes. They make the best custom cakes and their service & delivery is spectacular. Can we talk about how cute this cake is?! AND it tasted incredible; it was strawberry flavored.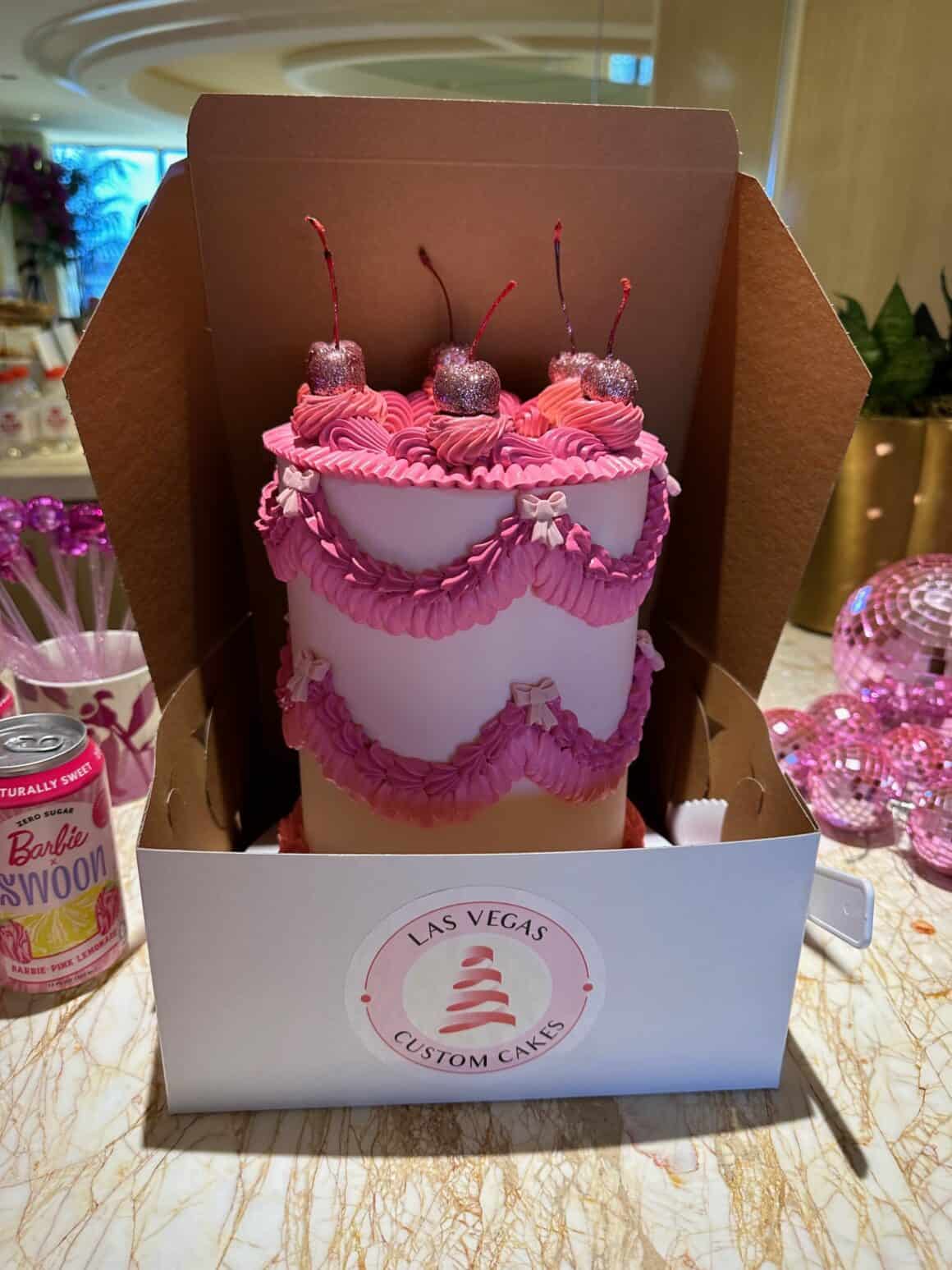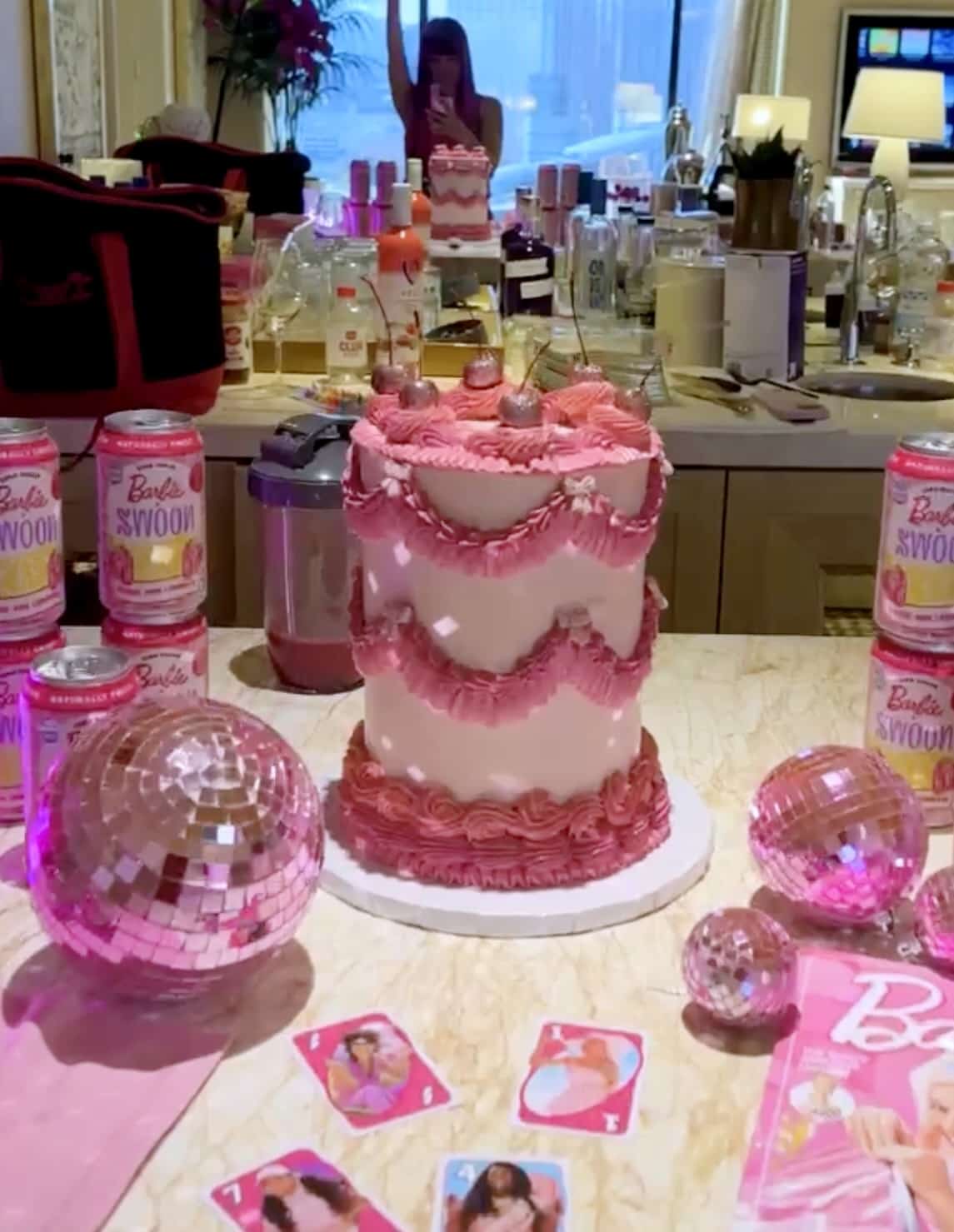 Party Decor Details
Pink Sparkly Disposable Plates Set
Pink Disco Ball Drink Stir Sticks
Snacks & Drinks
Cheese platter: 2 vegan cheeses, smoked gouda, & brie w/ fig jam + 3 types of crackers (including GF & nut free)
Ithaca Hummus platter w/cucumber slices and carrots
Strawberries & Grapes
CAKE!!
simple & easy!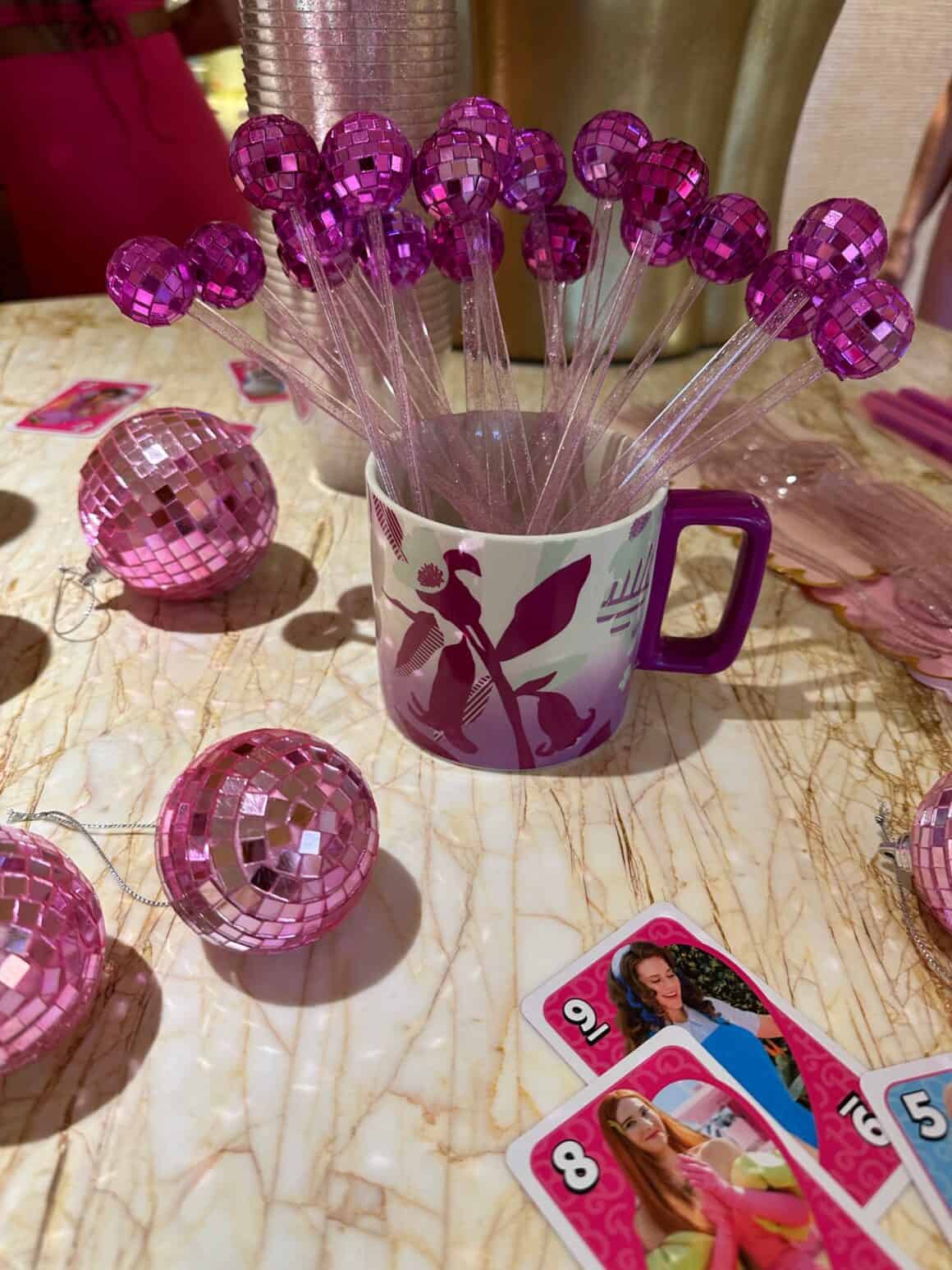 Dippy Cow Nails made me a gorgeous Barbie set of custom press on nails. I was so in love! She has the most beautiful nail designs on her site and she was lovely to work with. I love wearing press on nails and now I am hooked on hers. If you know anything about press on nails, they can break easily especially as you get into the longer lengths, but with a custom set they re much thicker and they do not ever crack. I'm def a custom press on girlie now.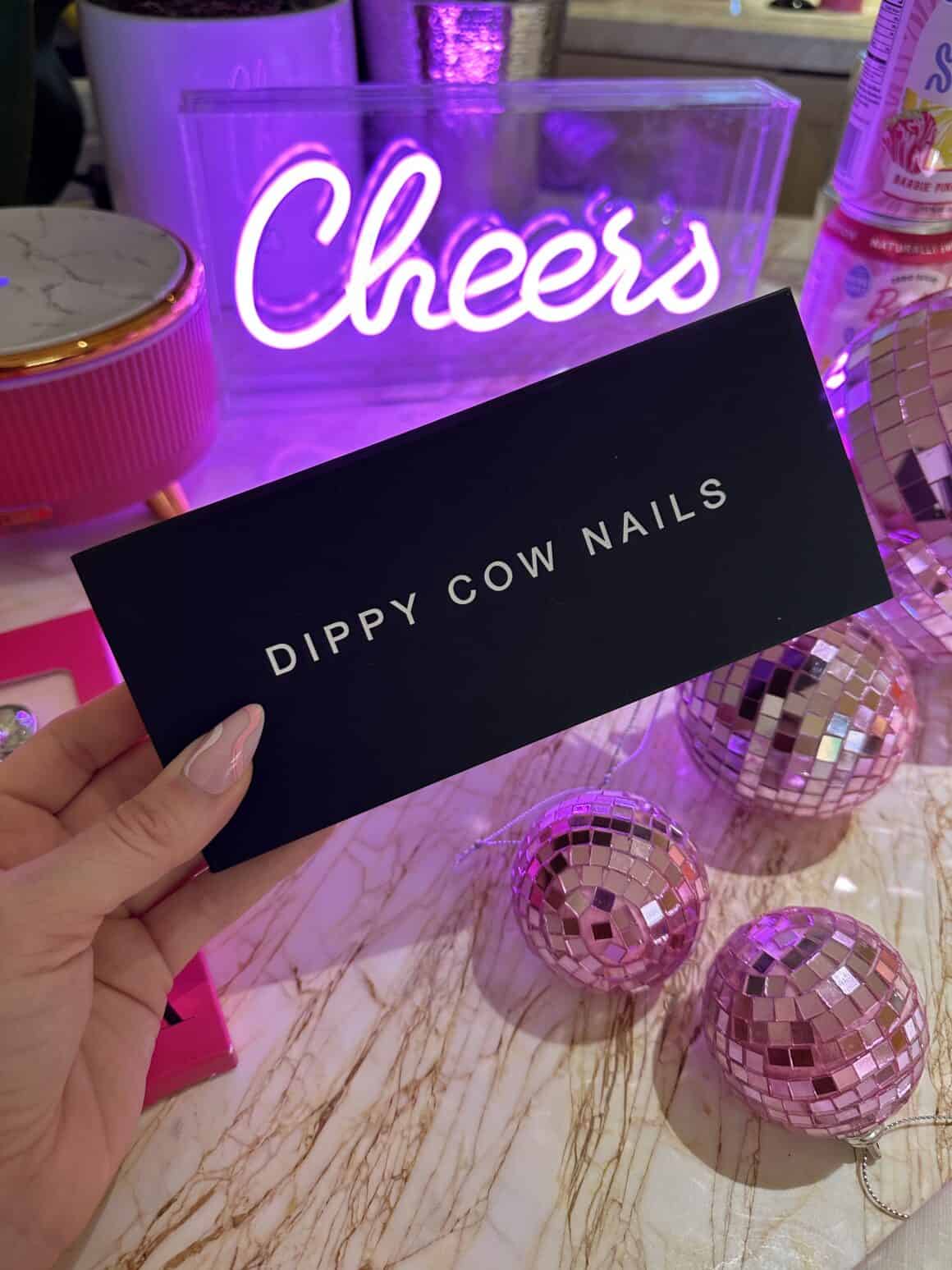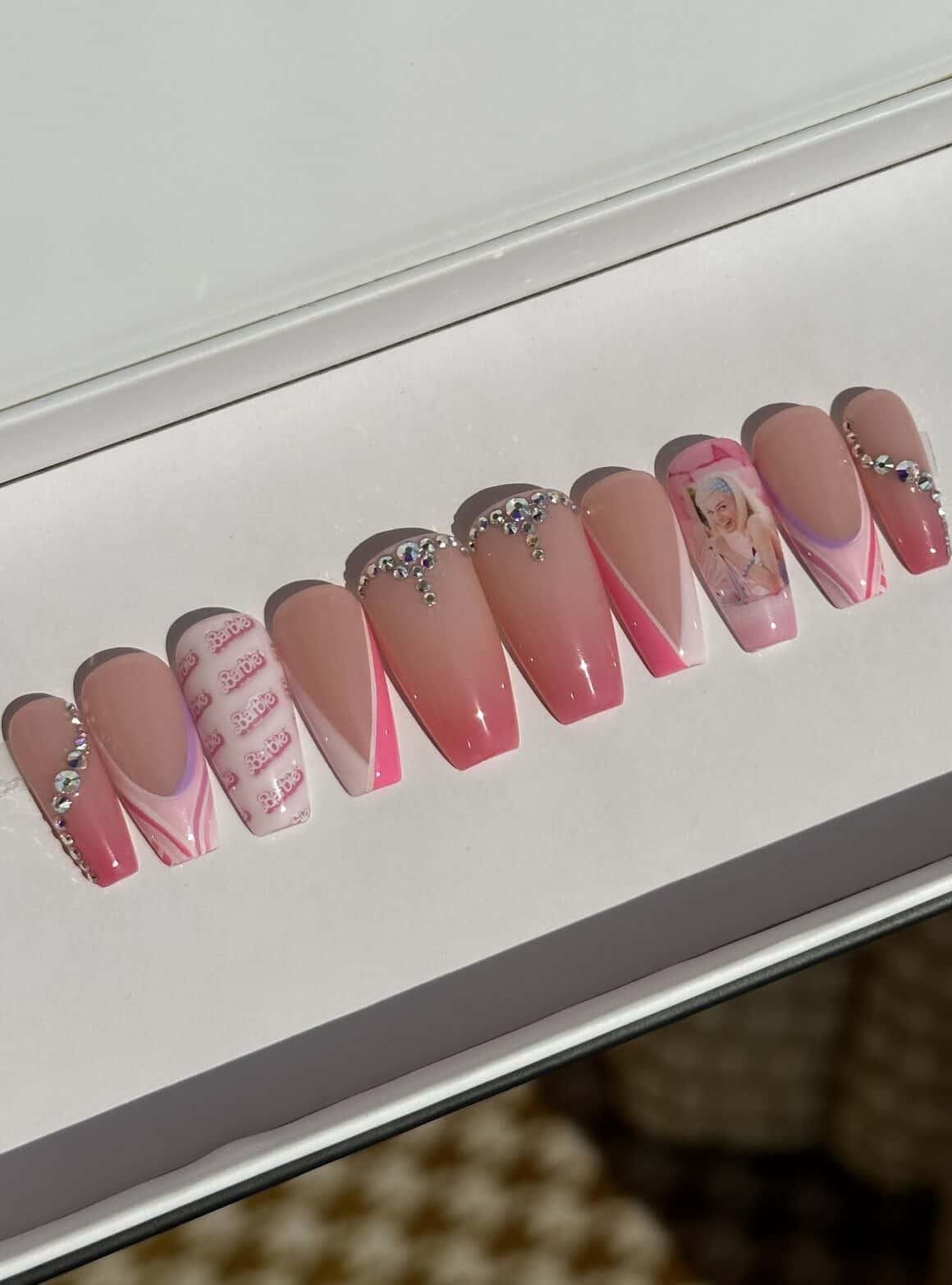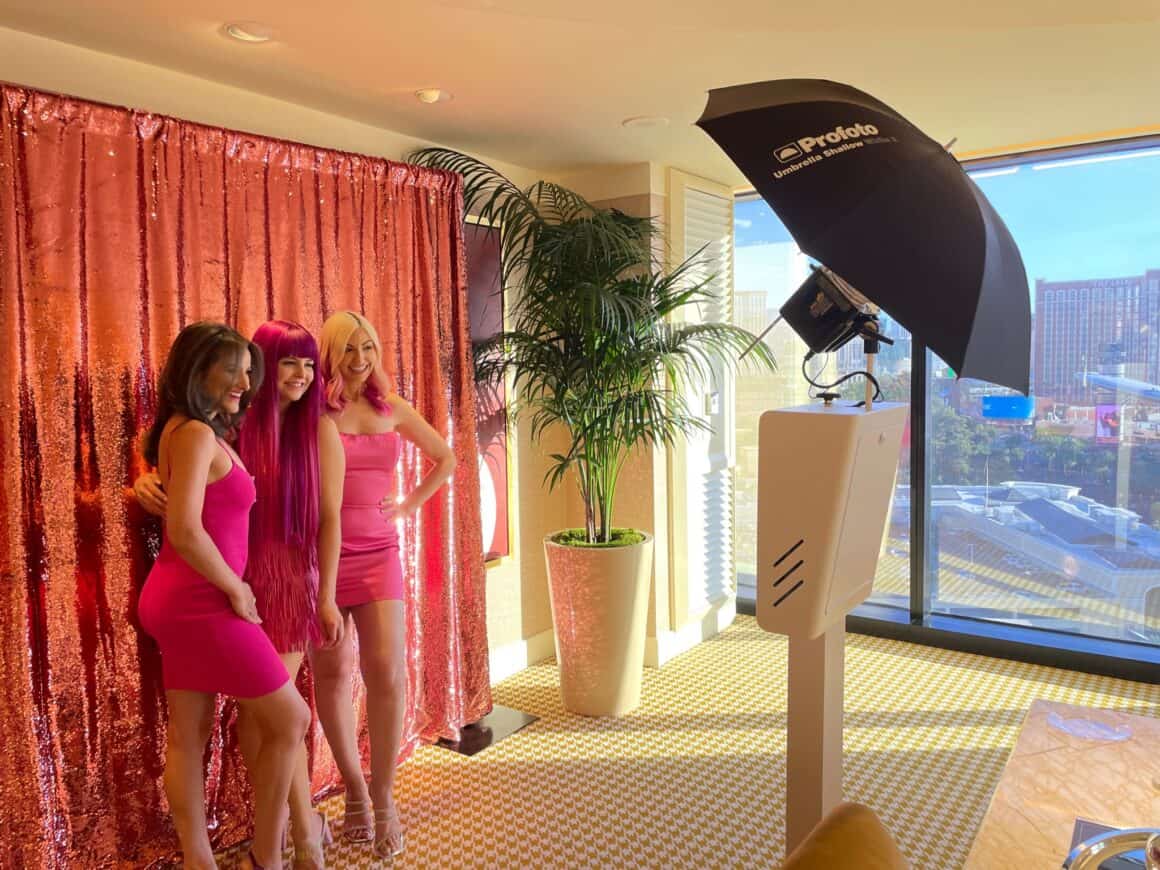 We had a photo booth by Desert Cactus Photo Booth. Mike, the owner, came and set up the booth and took everything down the next day. It was so legit. All the photos are sent automatically to everyone at the party and the photos came out so clear. Alex made this cute graphic for the pics.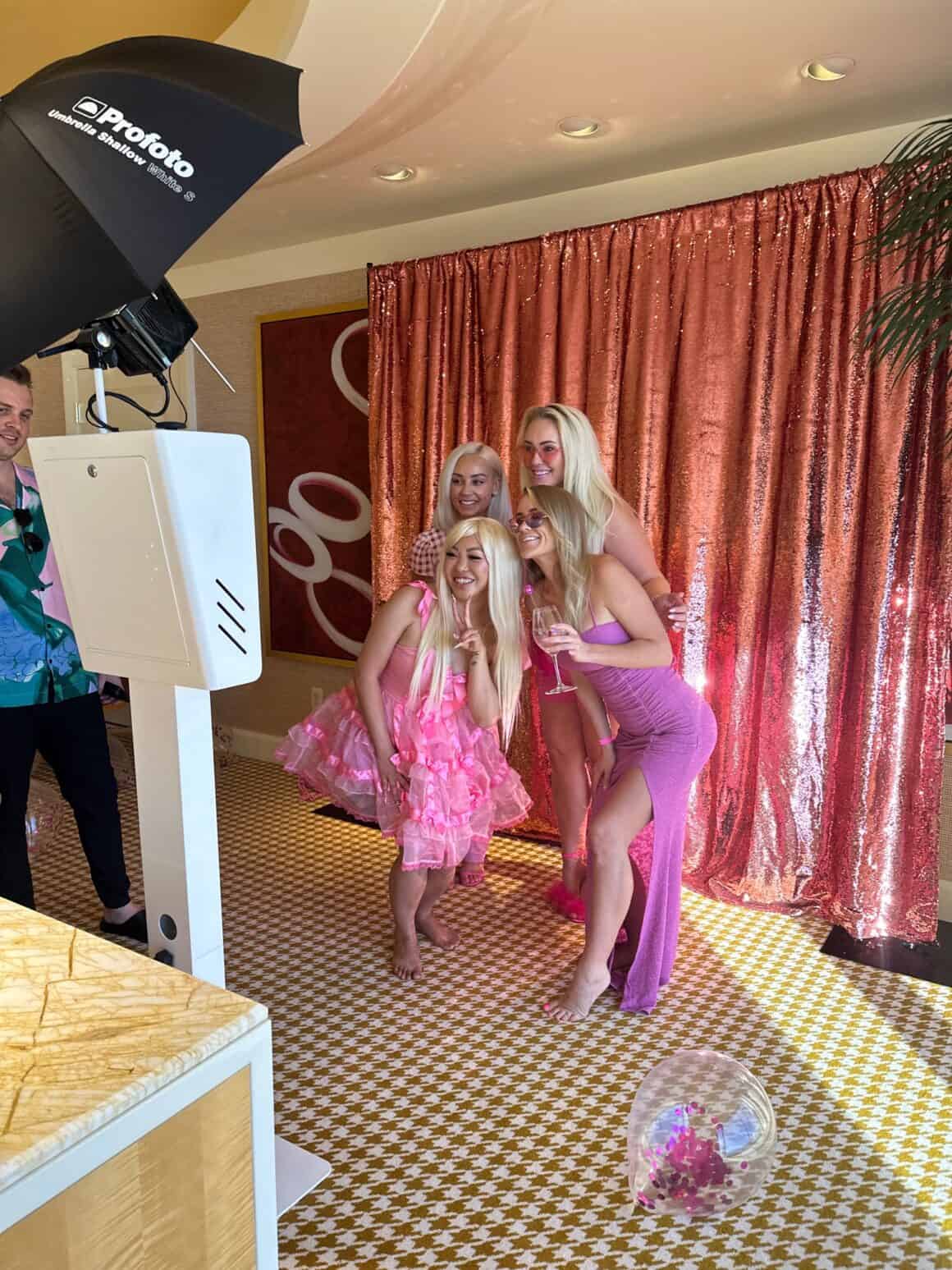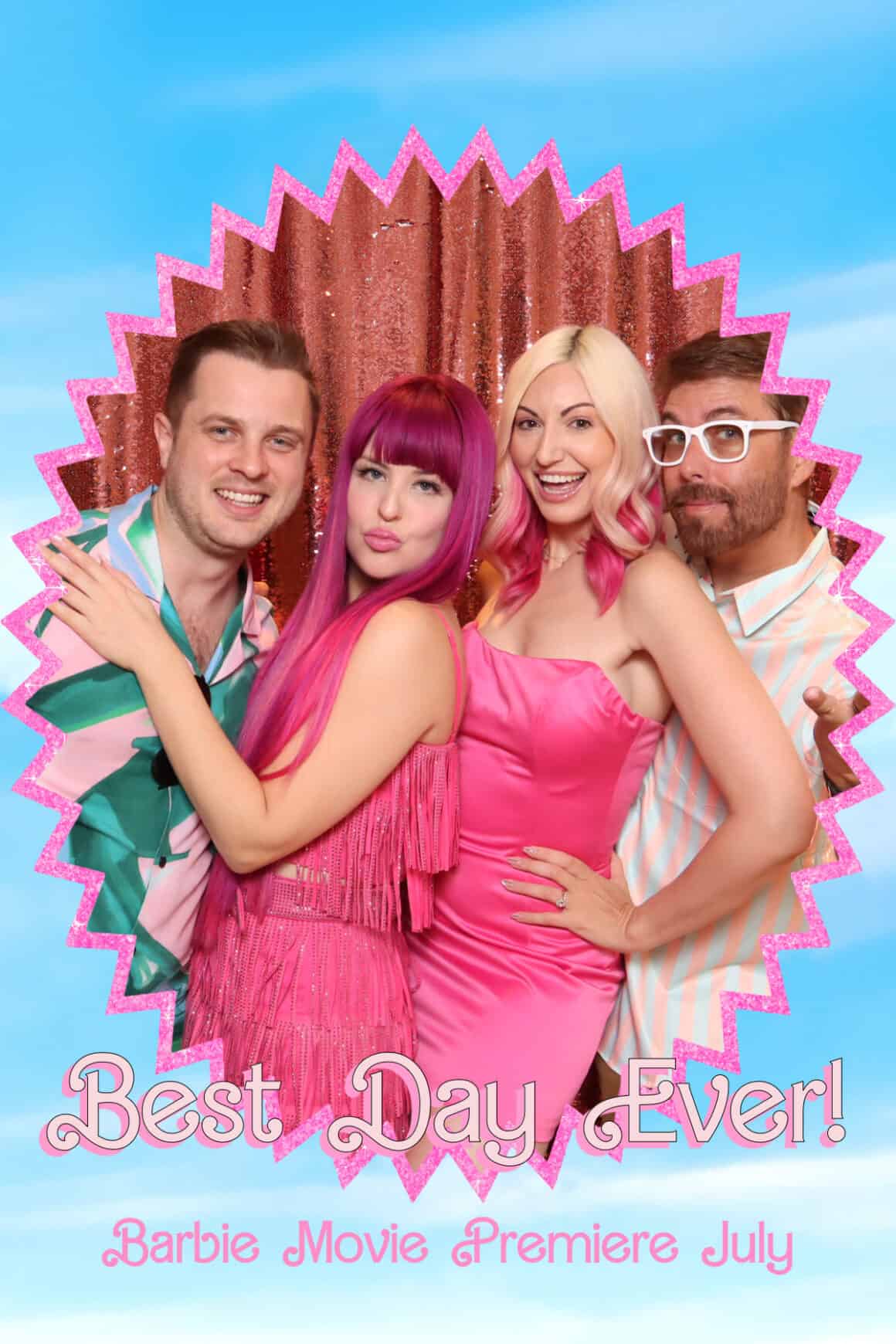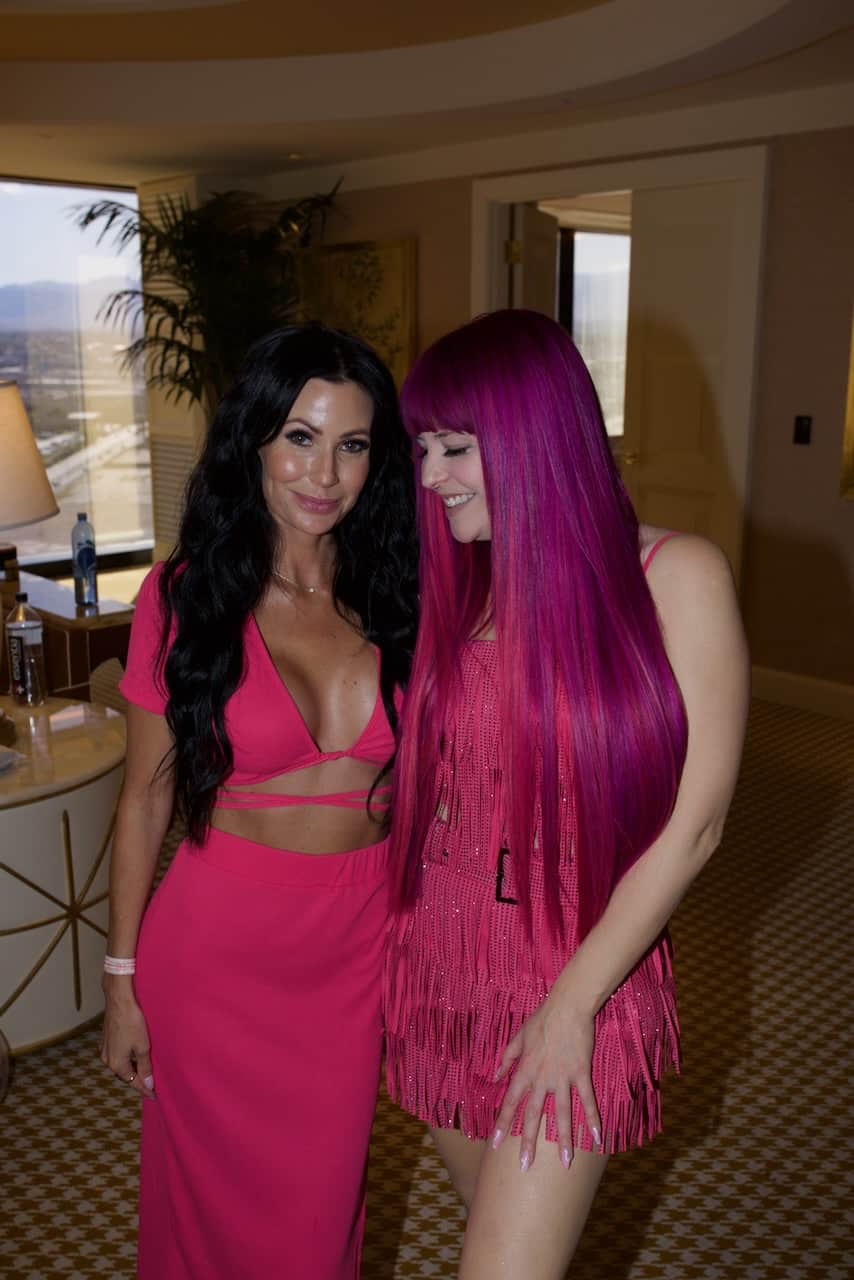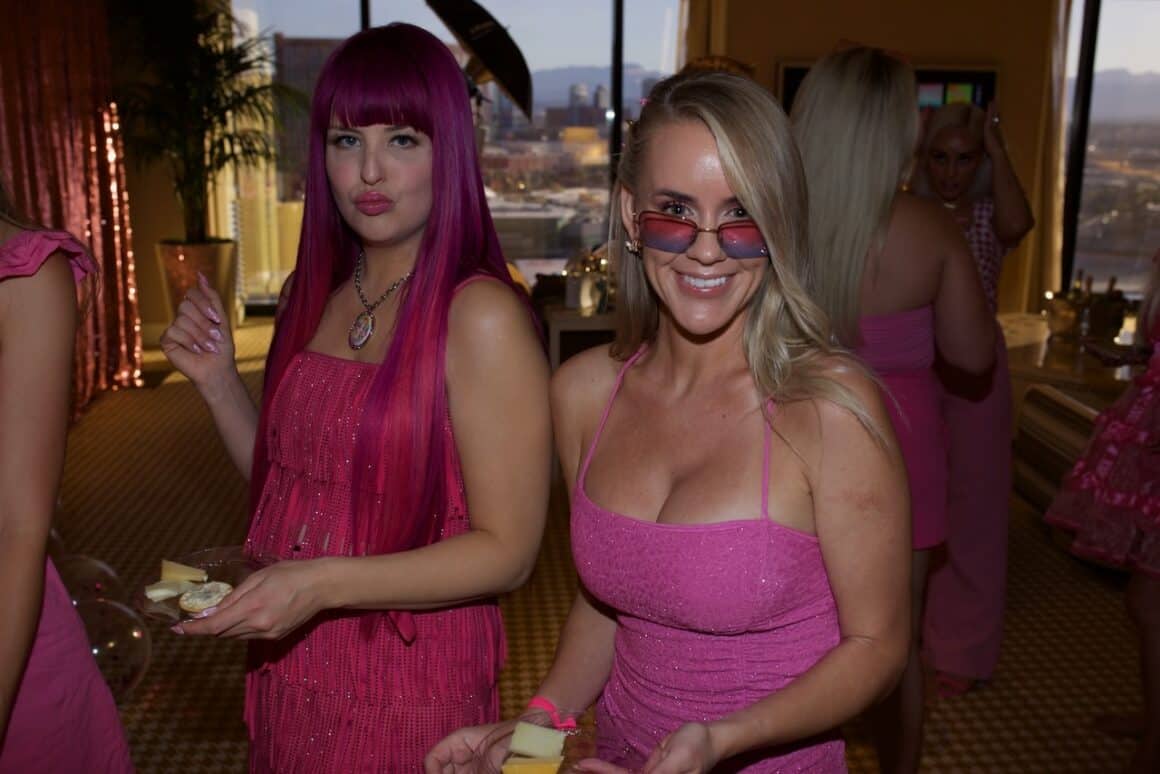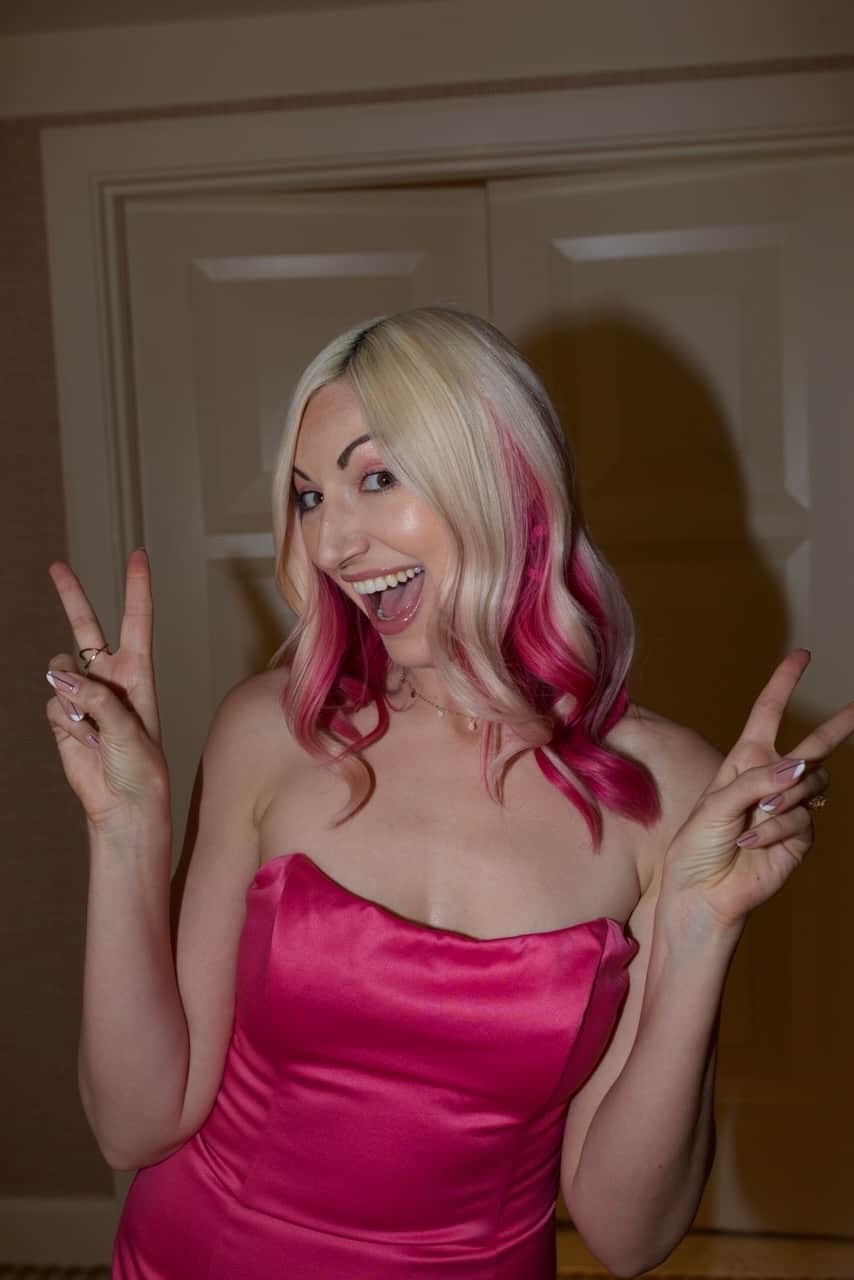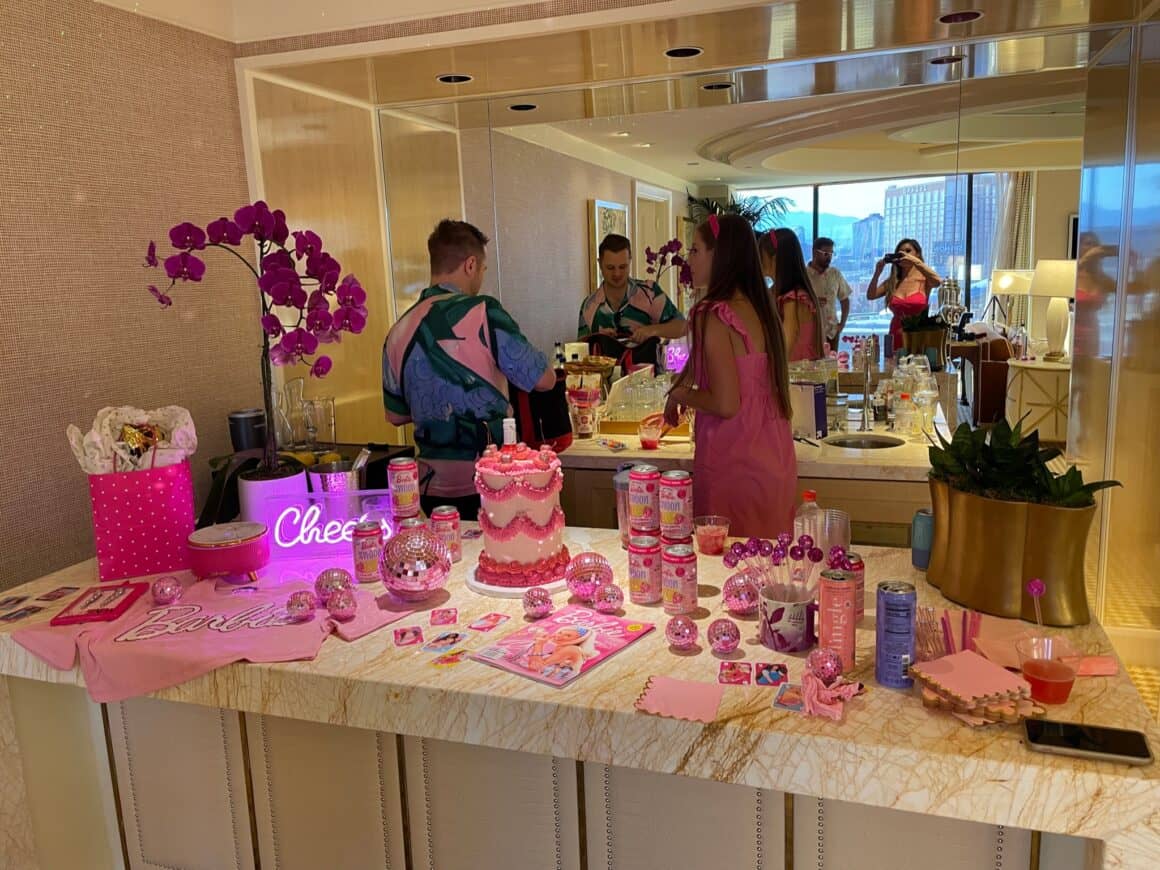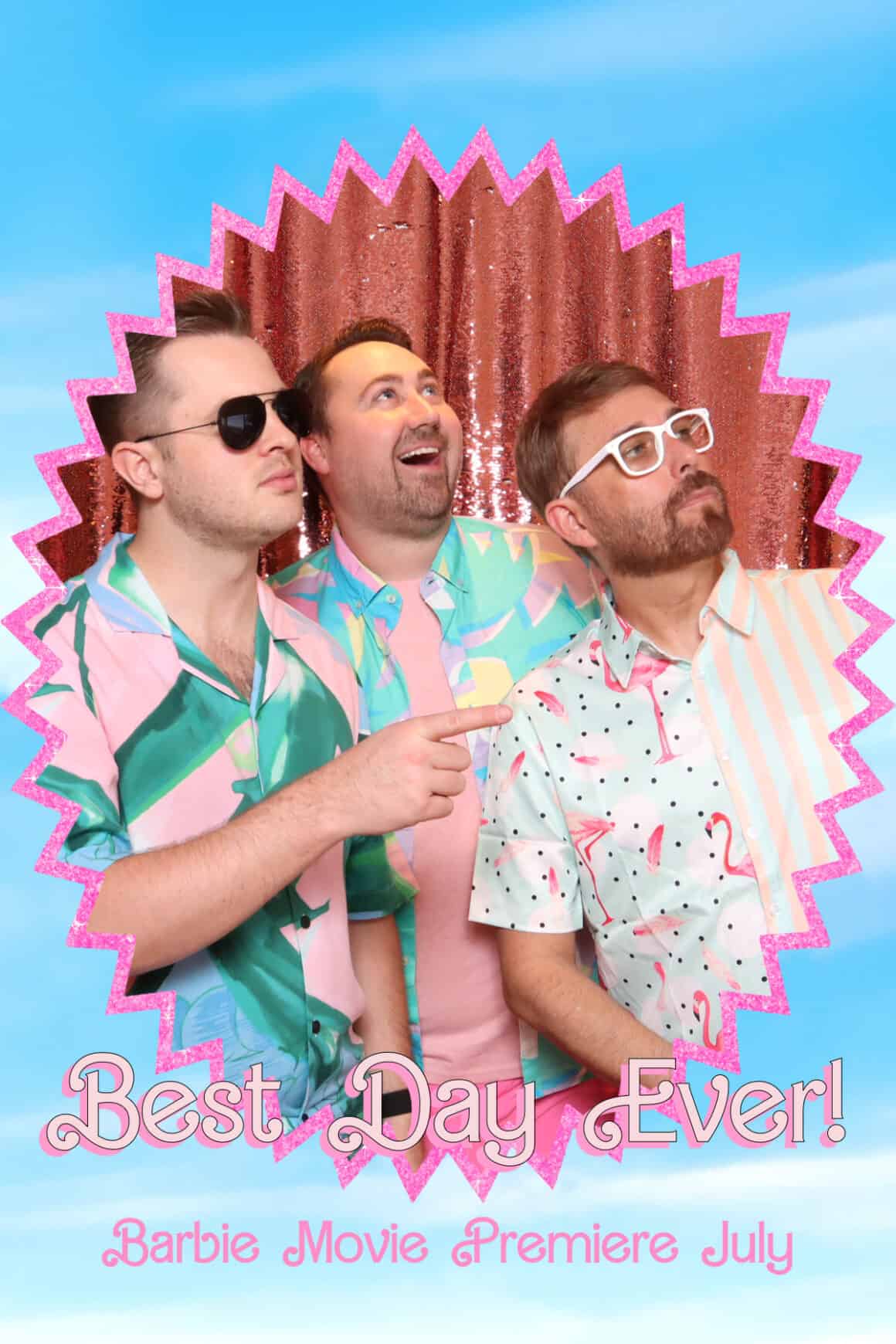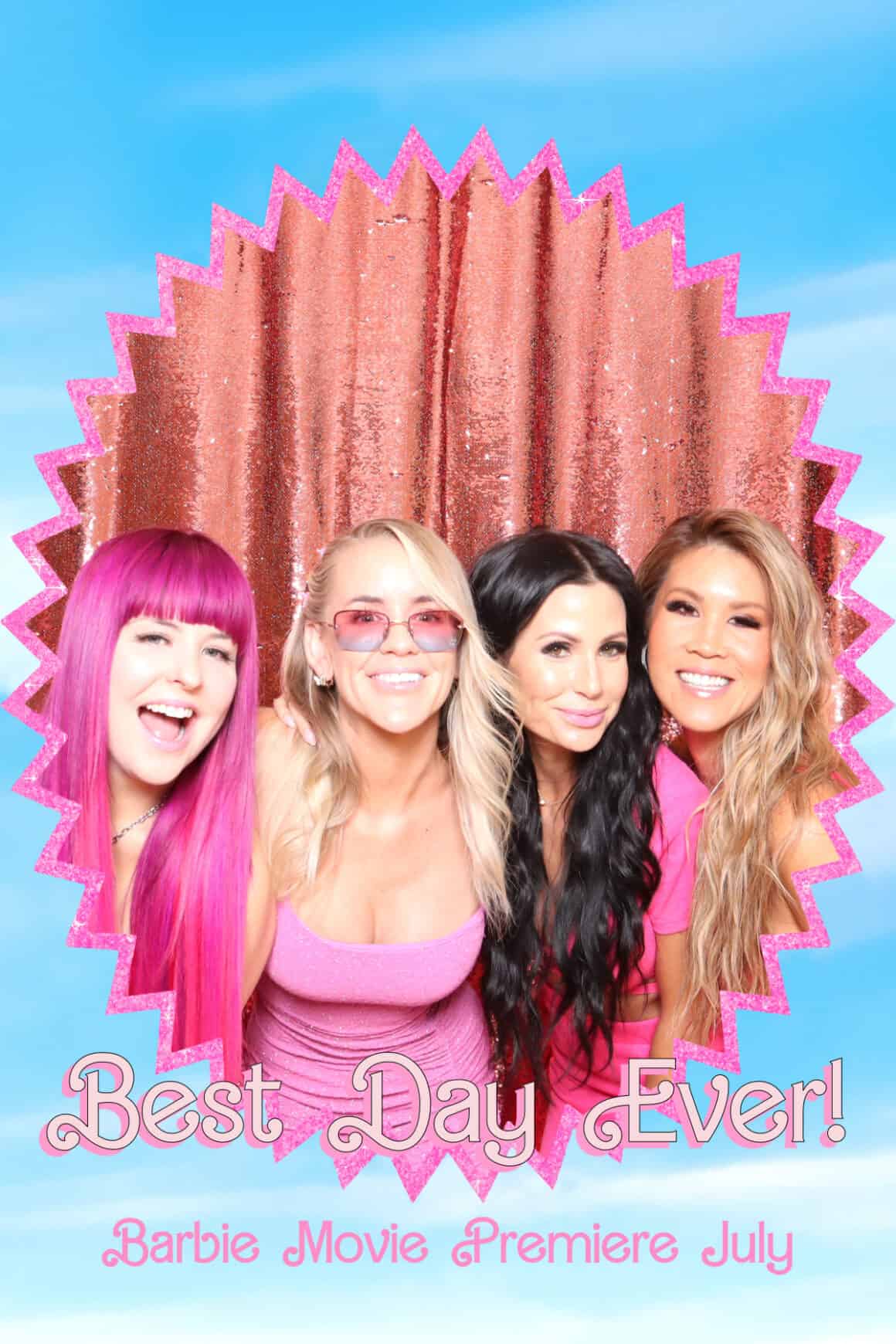 Last but not least.
A PINK HUMMER LIMO was a must for Barbie night. We booked through 24/7 limousines, and we booked the limo for a 1 hour cruise down the strip. SO COOL. We were able to bring our own champagne onto the limo and play our own music. (it holds 15 people)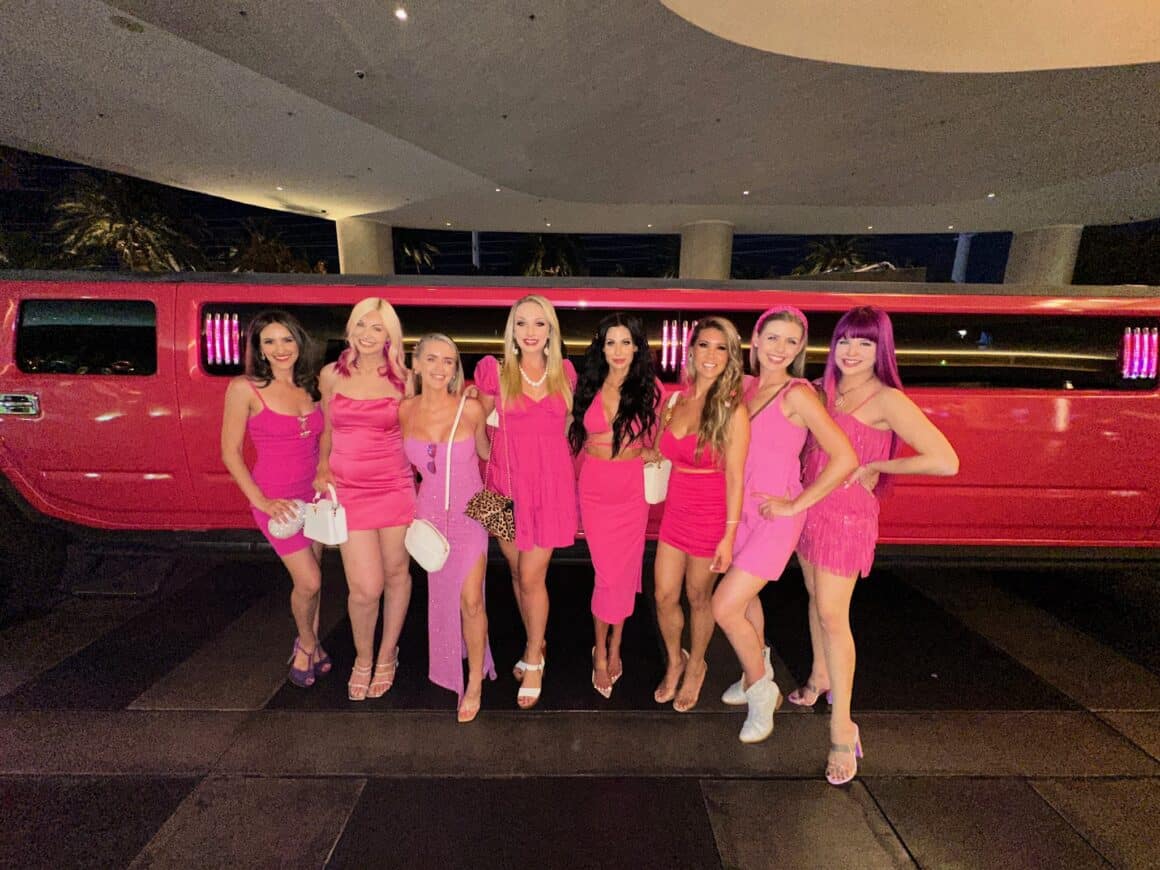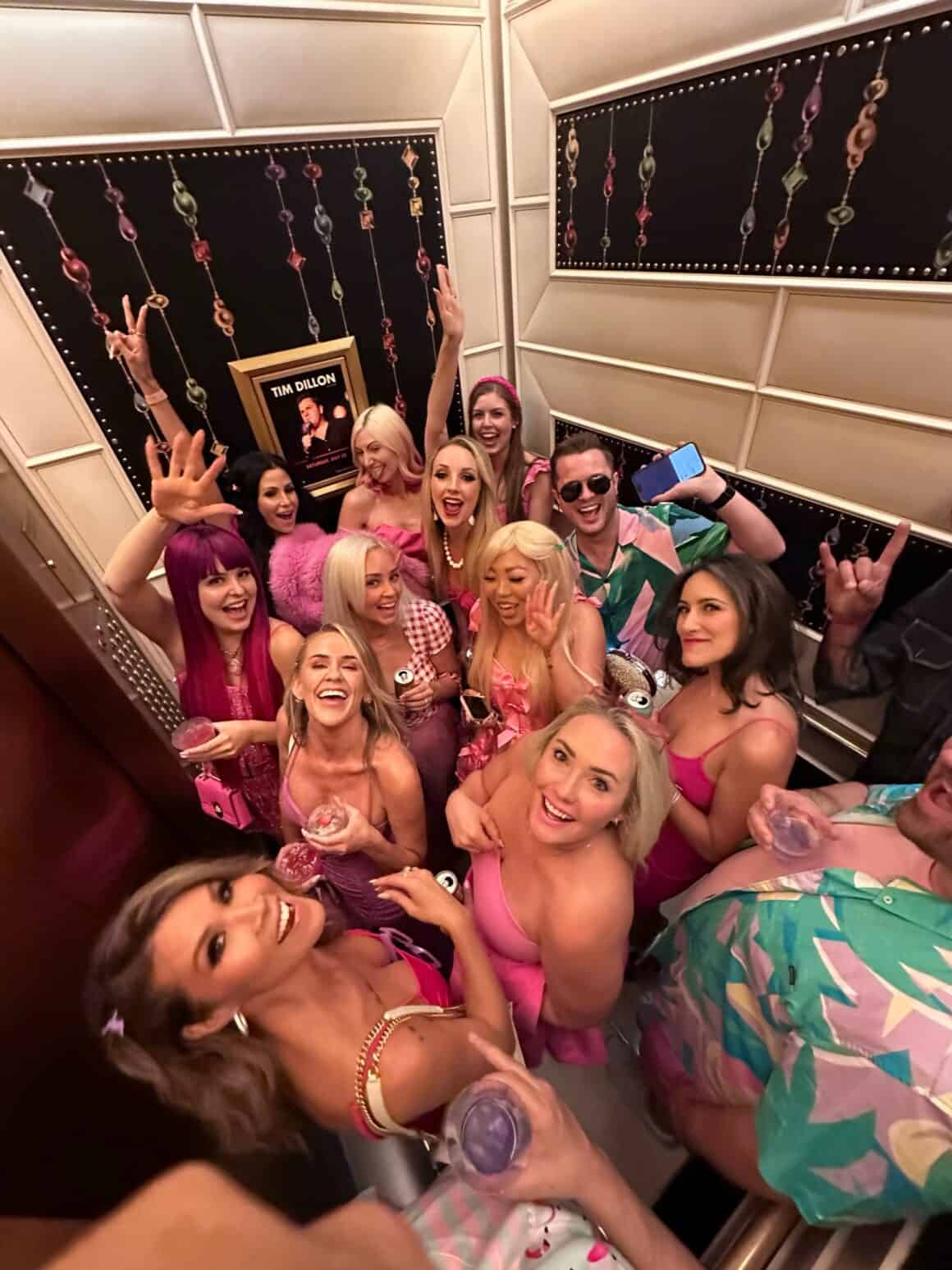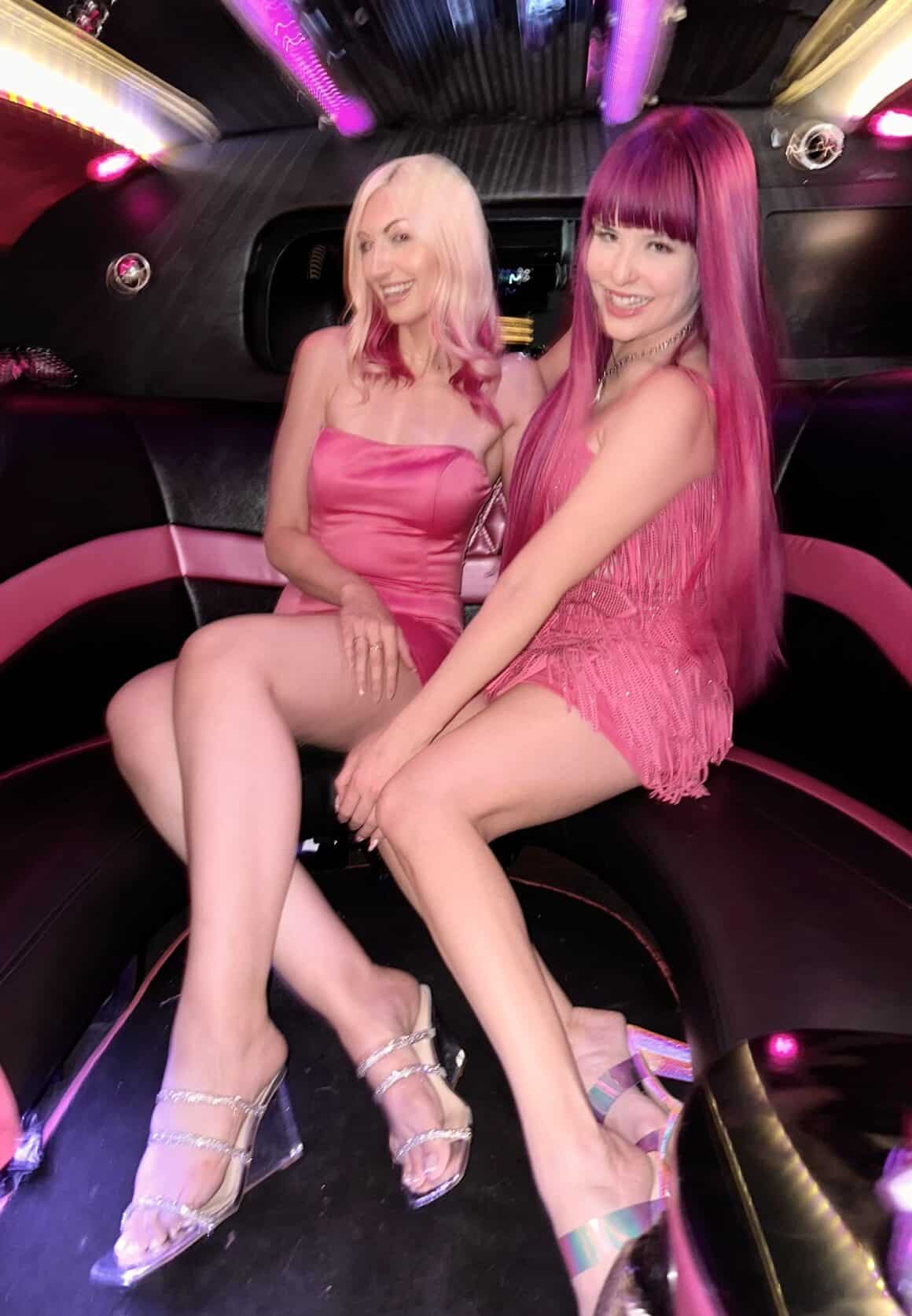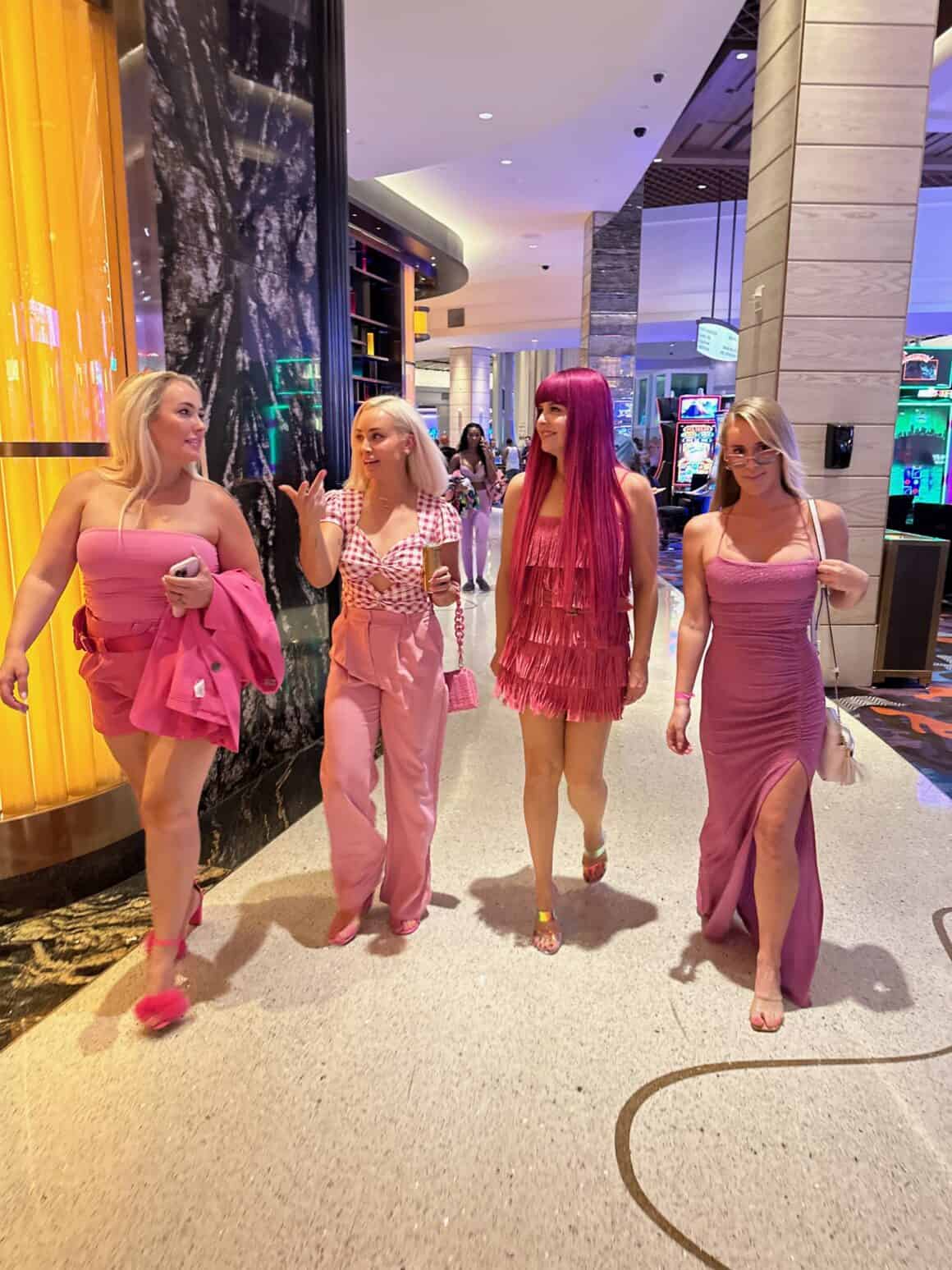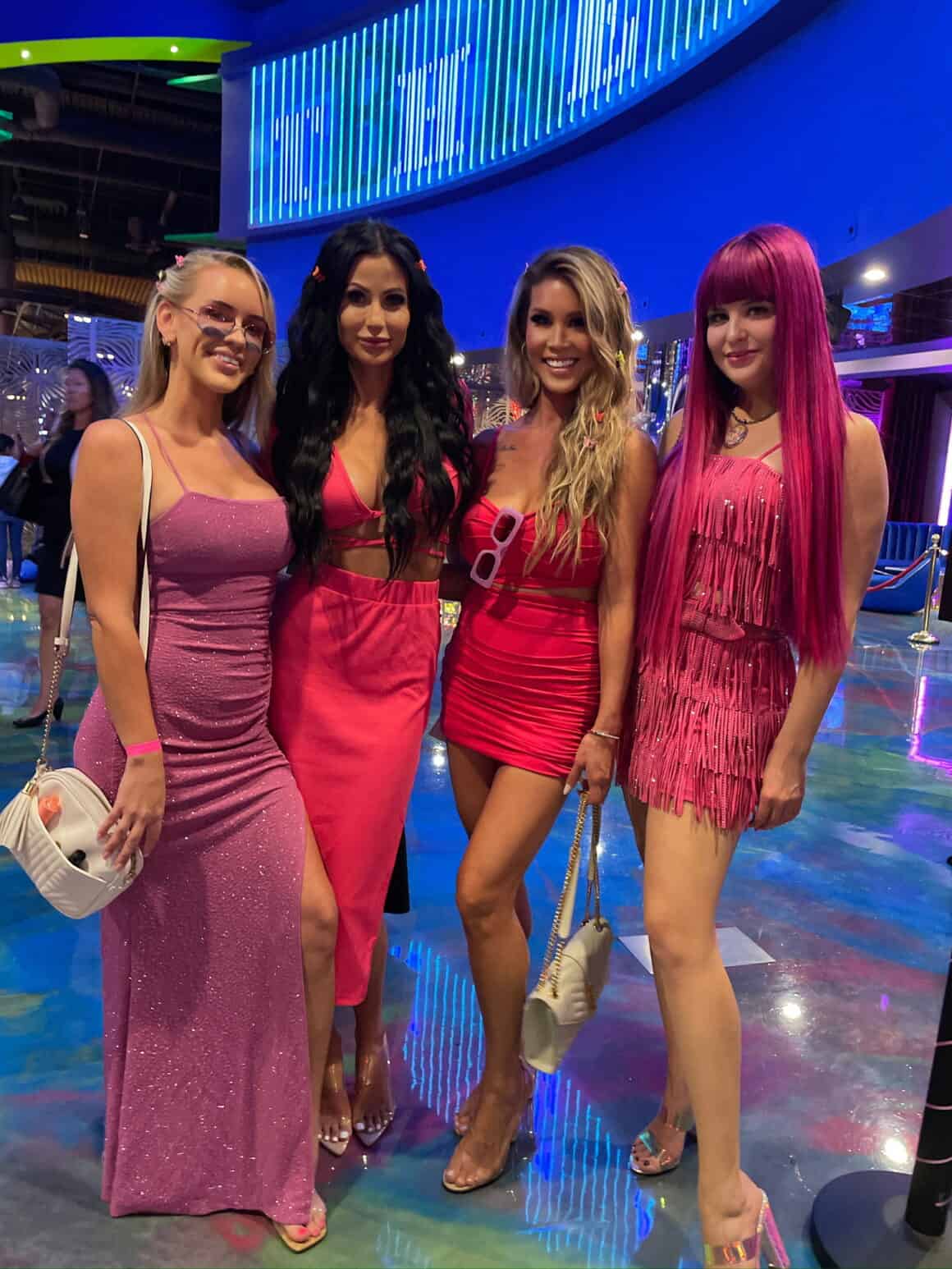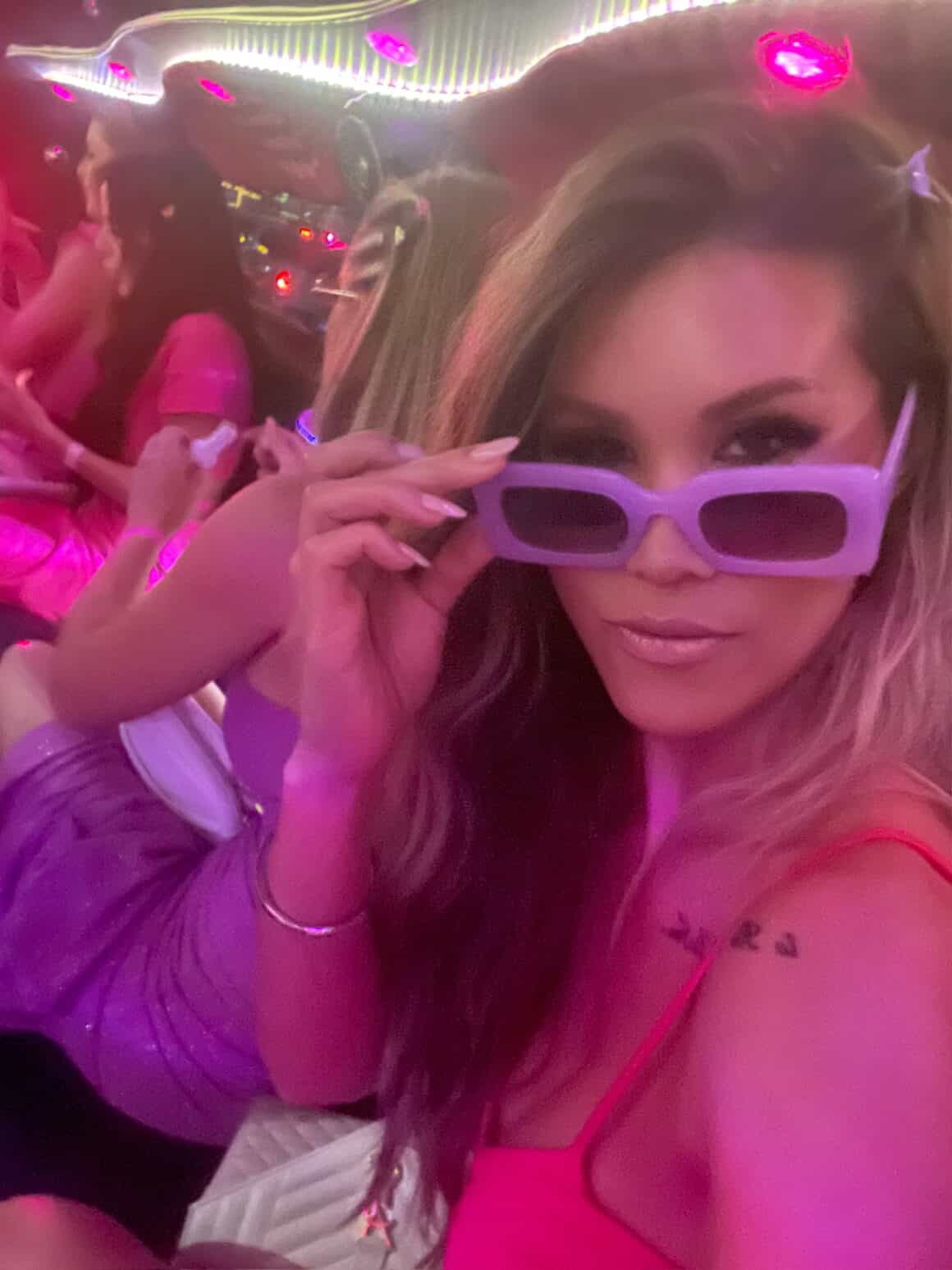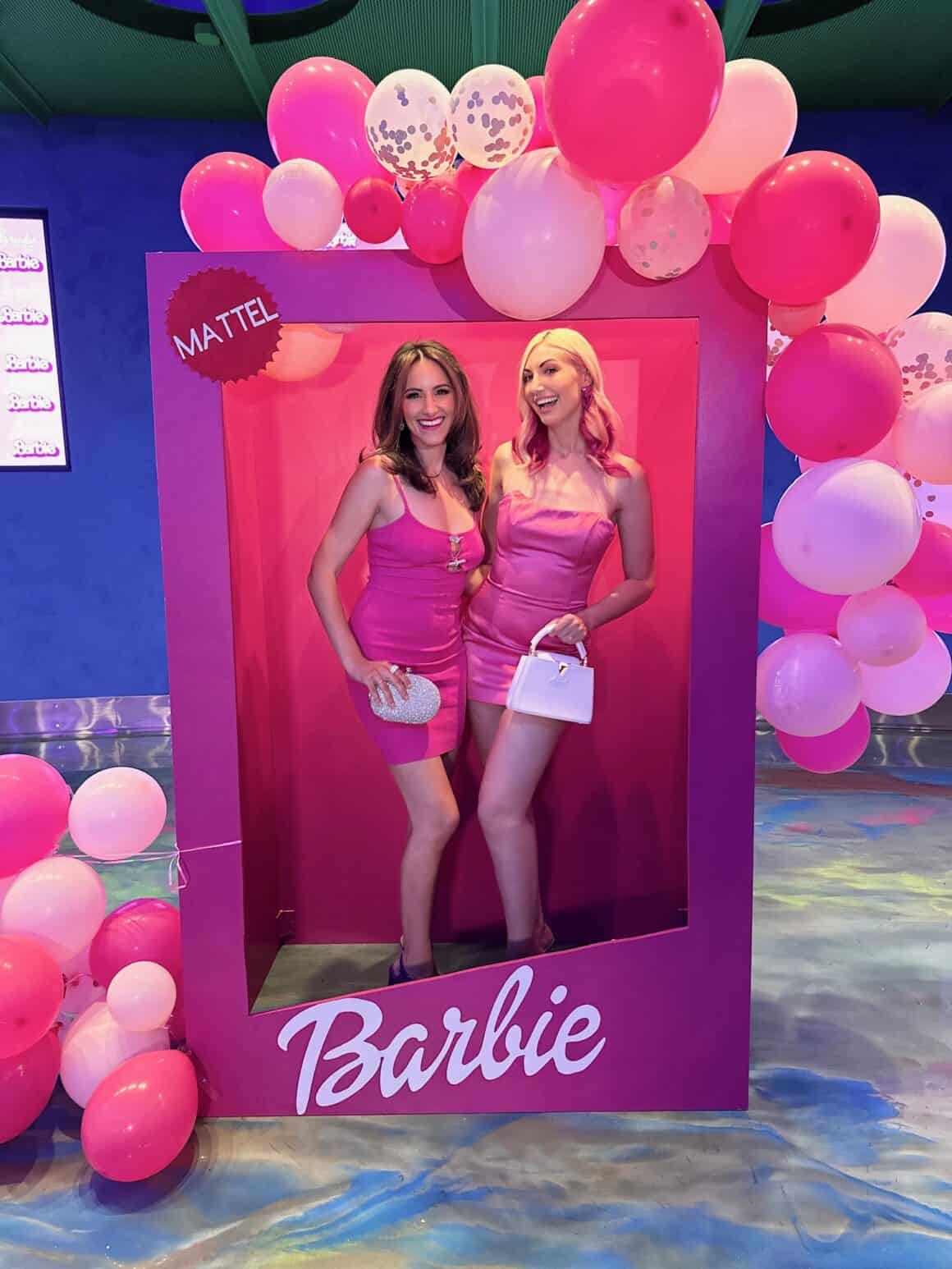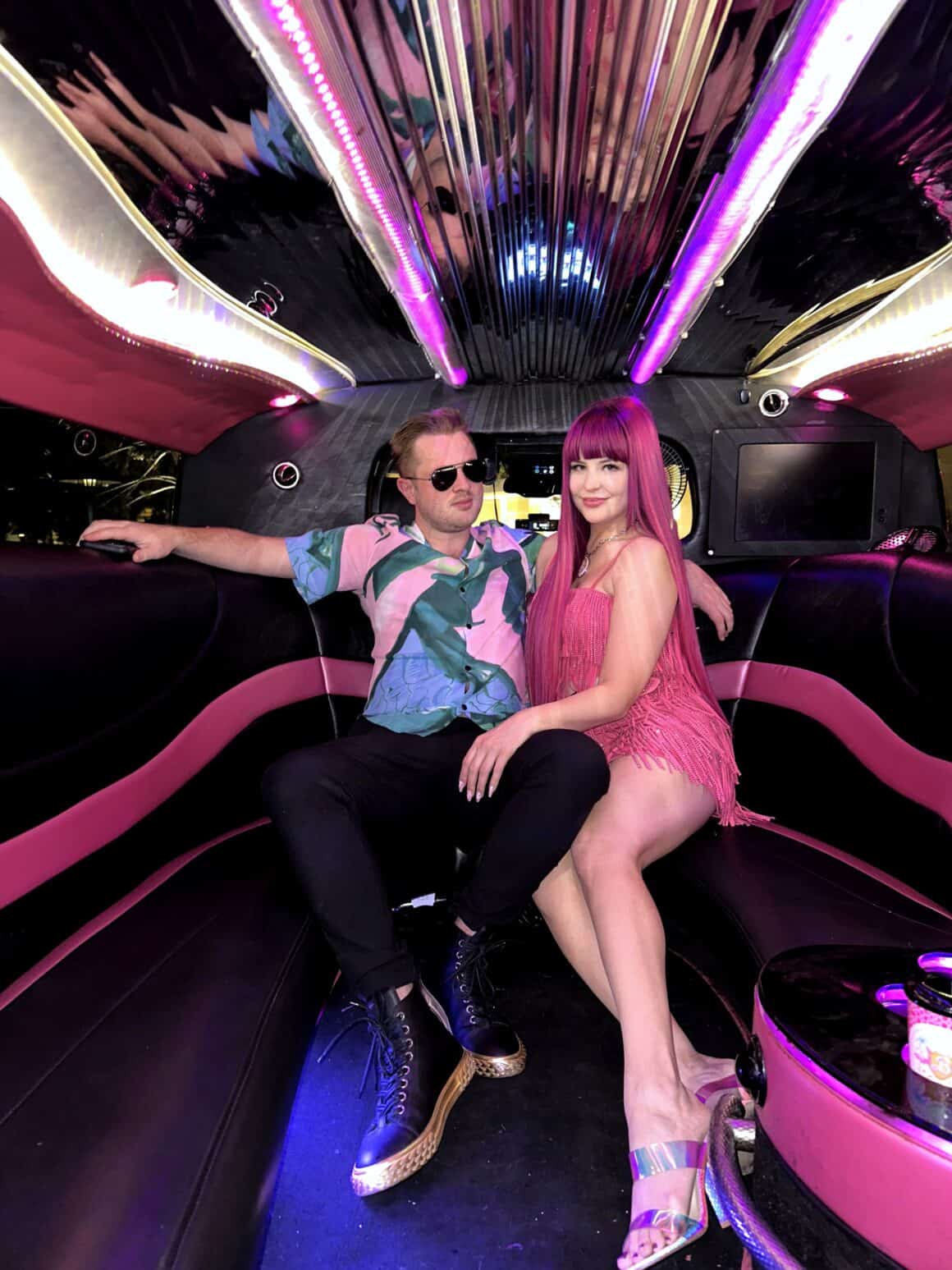 A party is always a good idea. 💖