#LuckyGirl "syndrome" is trending AF on TikTok. With hundreds of millions of people using the hashtag #luckgirlsyndrome, it is a hot trend that I am HERE FOR because it's actually positive & useful!
You are affirming your life all the time whether you realize it or not. Your subconscious mind knows no difference, so whether you are playing around with a "lucky girl" affirmation trend or doing serious thought reprogramming, your brain is still using it as an affirmation. Which is why people are getting "crazy" quick results from this lucky girl syndrome hashtag. Positive affirmations WORK. They help you step into resonance with what already IS. You begin to see life through a new lens. You notice opportunities that you didn't notice before and things seem to "magically fall in your lap." If you want to discover more about what affirmations are and how they work, you'll find a lot here on my blog.
As always, press play above to listen to Lucky Girl Syndrome affirmations on the podcast, and read/speak your affirmations below! Xo, Ashley.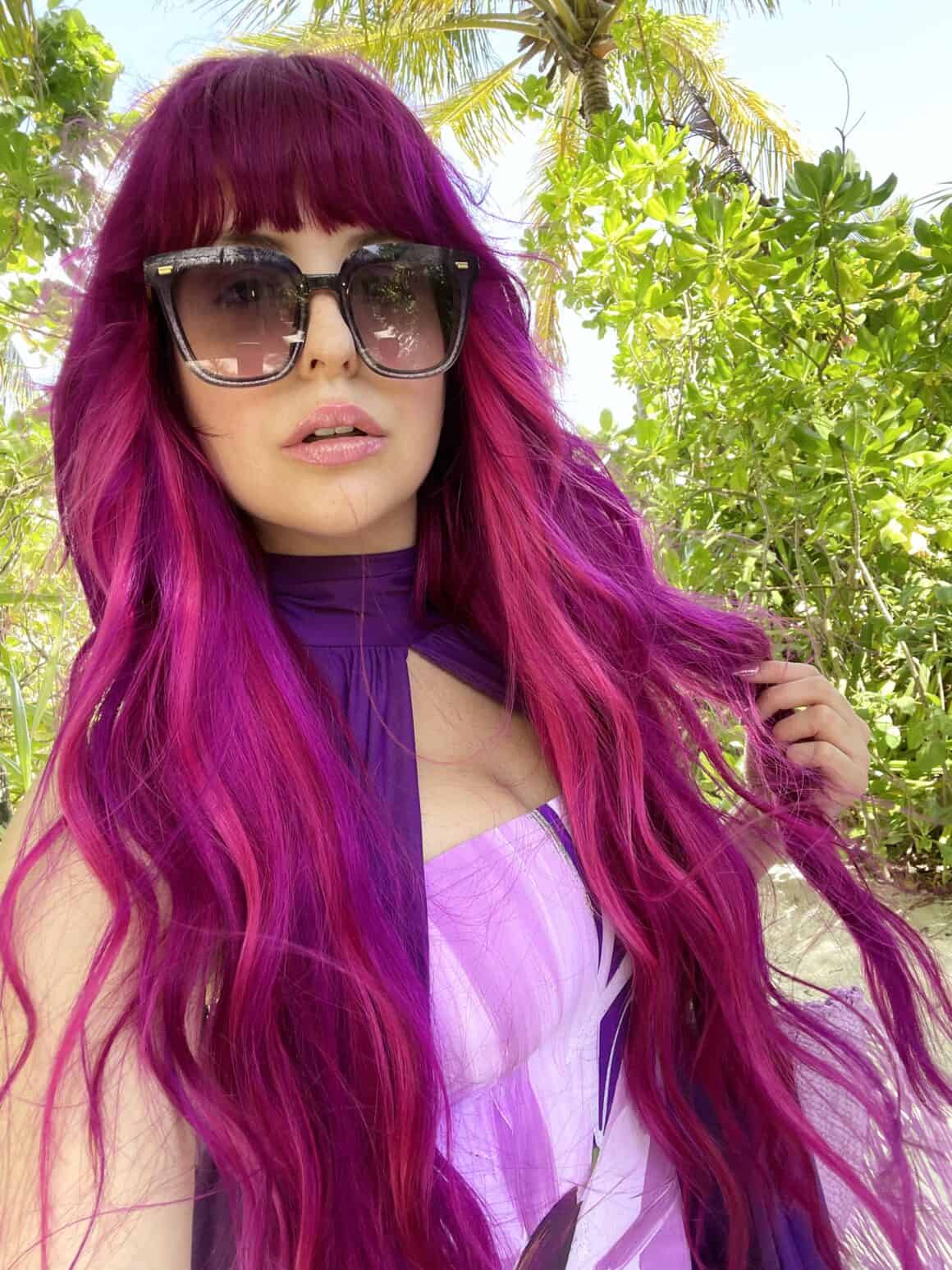 Everything I touch turns to gold. 
Pinch me bitch, I am the luckiest girl around. I dont need a good luck charm, I am the good luck charm. 
The universe is rigged in my favor!
I am literally overflowing with good luck. I have that lucky girl syndrome.
The positive energy I put out comes back to me multiplied.
My life continues to amaze me at how fucking spectacular it is.
I was born this way. I am sparking from the inside out like a 50 carat diamond rock baby, and no one close the doors to my Lady Luck season. 
I got that fire, that energy, the mindset and know how to attract everything I want into my life. 
I am always in the right place at the right time. This is my NEW life, my forever life.

I threw out all the toxic bottom shelf bullshit last year and THIS YEAR, THIS DAY – hunny, all I am ever open to receiving is whats good, whats making my life exceptional.
People wonder what is to be like me, to have my secret sauce, to win in all areas, to be my own kind of signature cocktail. I am magnetic as fuck. Opportunites are drawn to me. Money falls in my lap. My million dollar ideas are coming to life. Doors are opening for me to walk right through.
I dont chase it, I attract it.
When people ask what my lucky girl secret is, I say "I decided. I decided my life would be this way, and so, it is."
My life is overflowing with good fortune. The VIP list has my name on it.
I am lucky in love. I am lucky in health. I am lucky in money. I am lucky in friendships. I am lucky in business. I am lucky in opportunities. I am lucky in resources. I am lucky in success. I am lucky in life.
If someone else can have an incredible life, babe, I can have it too. I made the decision that nothing is out of reach for me, and that kind of mindset keeps on giving.
My mindset is giving I can have it all. It's giving rich bitch, it's giving hot girl season. It's giving red carpet rolled out. It's giving every head turned.
I am a VIP. Doors open for me that can never be shut.
I can do anything I set my mind to. I am successful in all areas. I am THAT GIRL. I have that rich bitch, who she think she is, good luck fucking popping left and right kind of ENERGY!
I am giving back what I am getting out of life! I am sharing this lucky girl energy and uplifting everyone I meet. This lucky girl syndrome is contagious cannot be contained. My luck is endless & overflowing. There is plenty to go around; we're at lucky girl LEVEL "Dom Perignon is bubbling over the glass and the party is just getting started".
Overflow is what I expect. Lucky girl lifestyle is perfectly normal for me. The exceptional, the unexpected, universal surprises and delights are a part of my daily life. 
The universe is always conspiring in my favor and I AM that lucky girl.