Helllllo Valentine's Day & hello pink pasta. Get ready to add a pop of color to your dinner table with this pink pasta sauce recipe + a extra pop of nutrition with this recipe's delicious hidden veggies.

Hidden veggies? Yep, it's made with a blend of nutritious vegetables like cauliflower, beets, shallots, and garlic, which makes this sauce not only beautiful to look at, but also packed with flavor, fiber, and health-promoting ingredients.

Don't let the beets scare you, even if you're not a super fan of them! Surprisingly their flavor is not overpowering (but if you want it to be the featured flavor, then use 3-4 beets), but it is what gives the pasta it's signature pink color.
Beets are a fantastic natural food coloring. The more you use the more pink your sauce will be. Because there are cauliflower AND cashews in this recipe, it dilutes the beet color, as opposed to something like beet hummus where there isn't as high rot a ratio of other foods to the beet resulting in a fluorescent pink hue.
We arrive at a more pastel pink hue with this sauce, and I'm not mad about it. Like I said, want it more pink, then add more beet, OR toss in a dash of pink pitaya powder.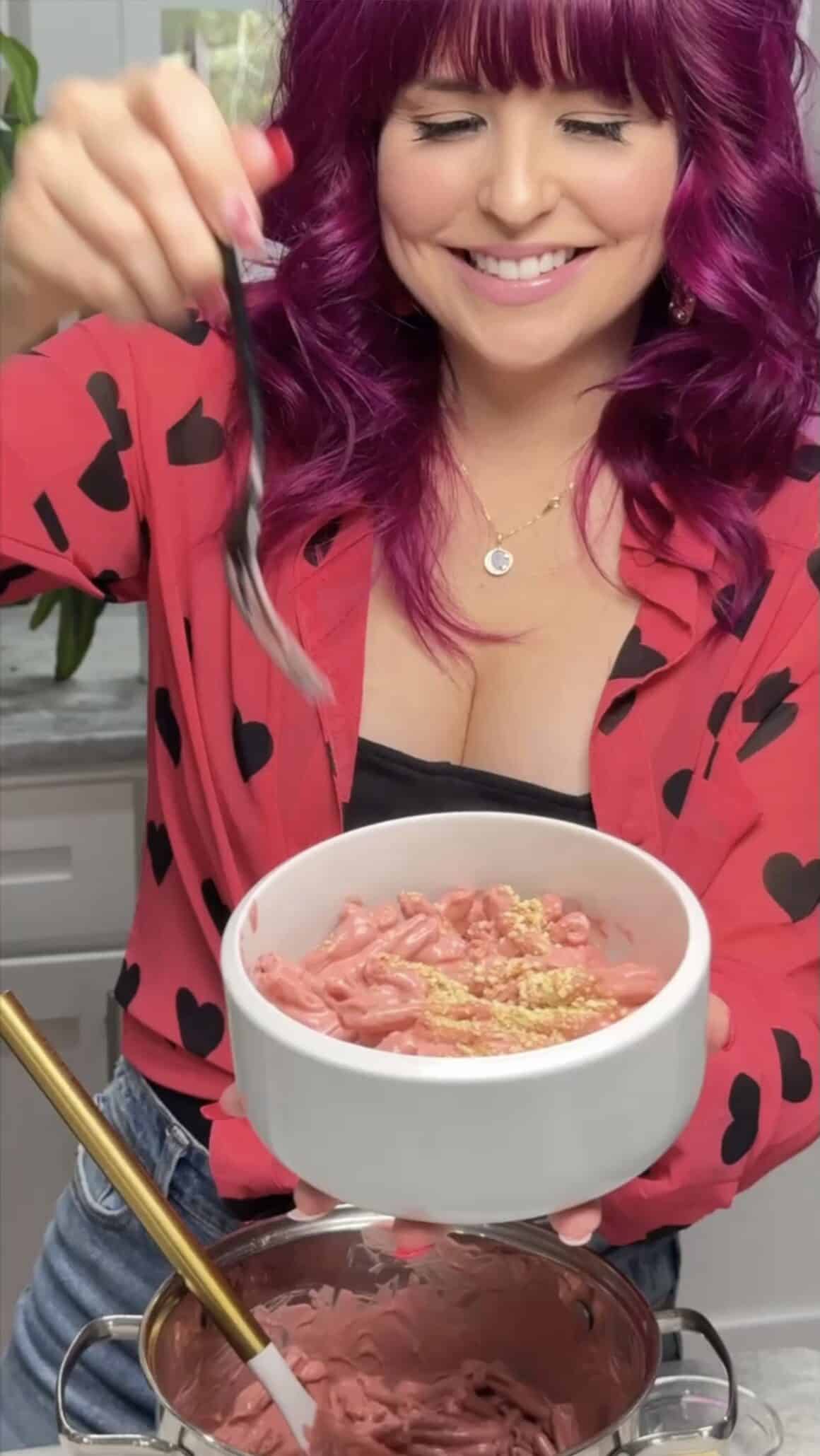 This sauce is the perfect, nutritious addition to your favorite pasta and it's even kid approved, well, approved by my kid anyway.
BTW, Lily wanted me to tell you that this sauce is really good with heart shaped pasta.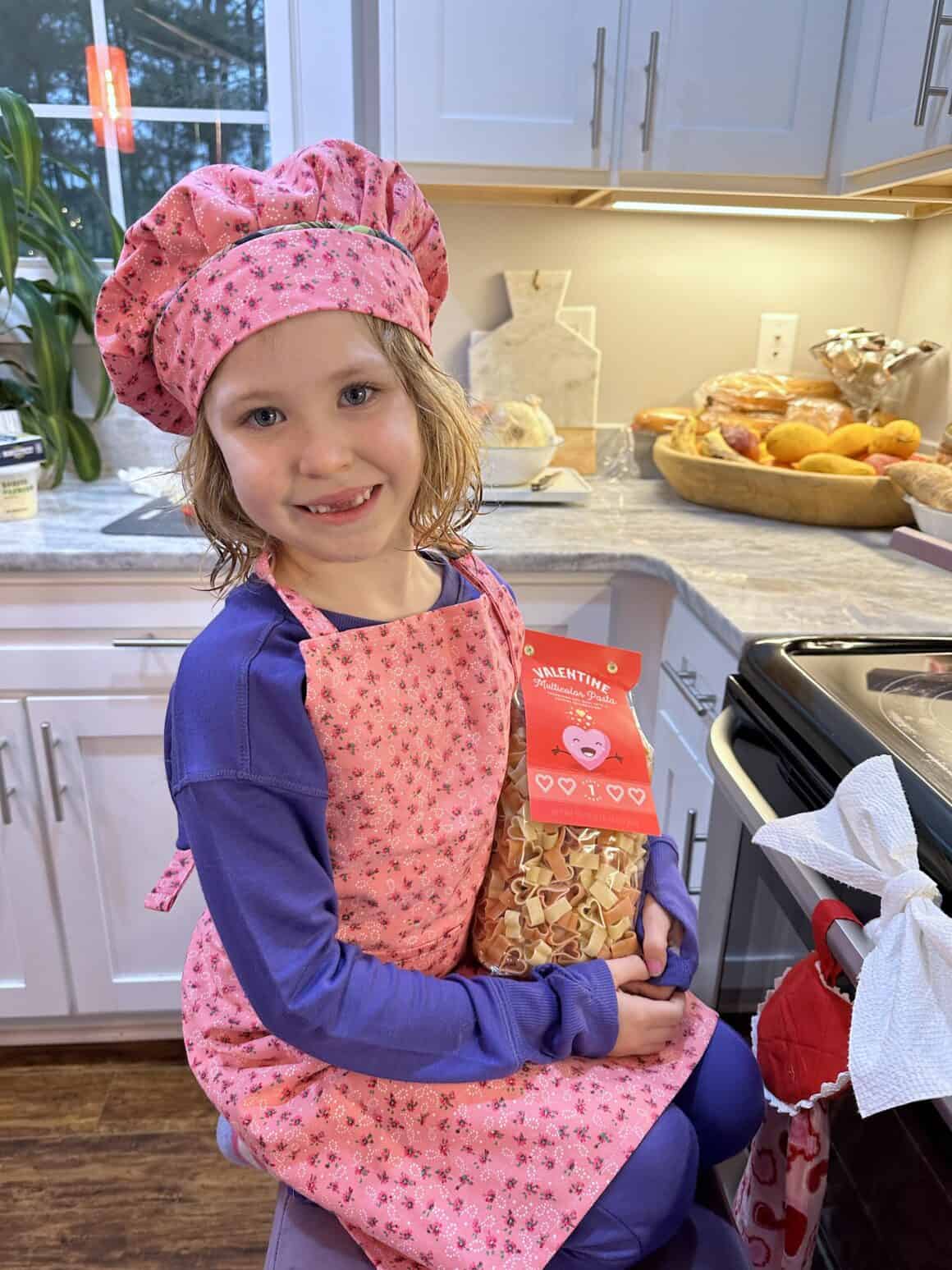 Speaking of pasta, I think this sauce is best with whatever your favorite kind of pasta is. In our family, we enjoy eating Banza chickpea pasta, Red Lentil Pasta, or traditional angel hair pasta.

I like to get as much fiber in our meals as possible, so im very much a fan of the legume pastas, but sometimes I just need a bowl of angel hair sketti. Ya feel me?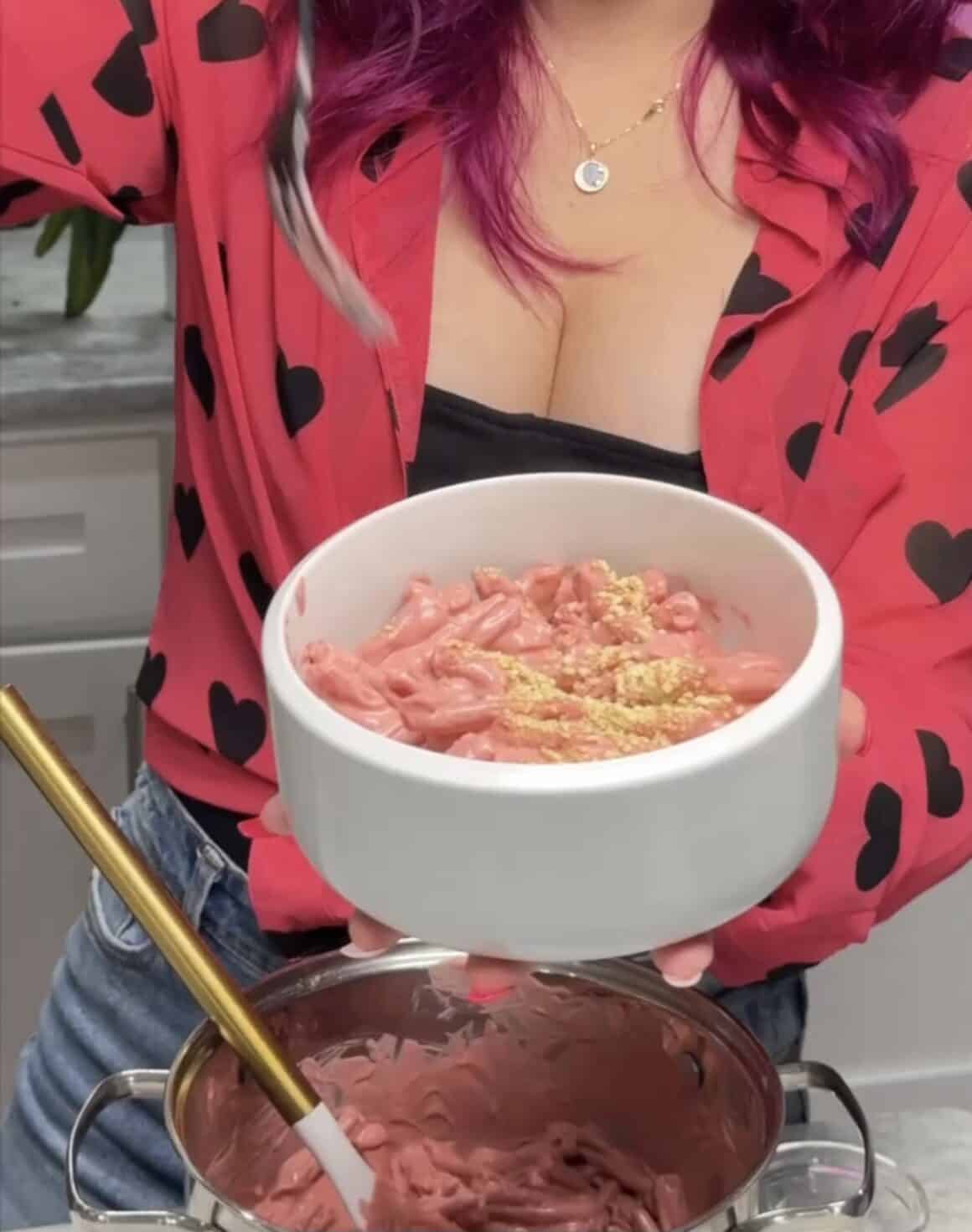 I hope you LOVE this recipe. I love any kind of easy recipe I can throw in the Vitamix, so this is a family fave of ours especially on busy nights.
DOn't forget to sprinkle parsley & parmesan / vegan parm on top! It makes a big difference in the overall appearance and flavor, giving it a gourmet AF vibe!

INGREDIENTS
1

Cup

Cauliflower

about 6 florets

2-3

Beets

cut into quarters

1

Shallot

peeled

3

large garlic cloves

peeled

2

T

Olive Oil

1

Tsp

of each Salt/Pepper

+ more to your personal preference

1

Cup

Veggie Broth

3/4

Cup

Soaked Cashews

(if using Vitamix, not necessary to soak)

1/2

Cup

Vegan Parm

or nutritional yeast

2

T

Butter

(optional!) I love Miyoko's plant based butter

Handful

Parsley

(optional) chopped
DIRECTIONS
Set oven to 400 degrees. Toss cauliflower, beets, shallot, and garlic in olive oil & salt pepper. Arrange on baking sheet. Bake for 20 minutes. (keep an eye on oven to be sure the veggies (especially the garlic) become slightly brown & not blackened). Toss midway through on baking sheet if necessary.

While baking add other ingredients (cashews, nutritional yeast or parm, butter and veggie broth) to blender.

Cook pasta according to package instructions and set aside. (Do not rinse with water). The sauce sticks to the pasta better when it's not rinsed.

Remove veggies from oven and add to blender. BLEND everything on high until smooth and warmed throughout.

If you're using a Vitamix, blend together until it' steamy. If not using Vitamix, you may want to add sauce to a saucepan and heat over stove until it gets to your desired temperature.

Divide pasta between bowls and pour pasta sauce over each. Top each serving with more vegan parm or regular parm + parsley! Whatever you wish 🙂