Affirmations have changed my life, and because of that I wanted to being the magical world of Affirmations into the blog.
(Plus I launched a Podcast and YouTube solely dedicated to bringing you every kind of audio affirmation possible! It's my free gift to you.)
But first, let's talk about what are affirmations ANYWAYS!!
If you opened this post, it's because you're wondering what in the world affirmations are, how they work, and why they matter, you have come to the right place!
Affirmations are for you if:
You're ready to bridge the gap between who you are and who you want to be

You're ready to bridge the gap between what you have and what you want to have

You're ready to level up and take ownership over the results in your life

Or, you're obsessed with personal development (like me!) and just love learning new ways to optimize and better yourself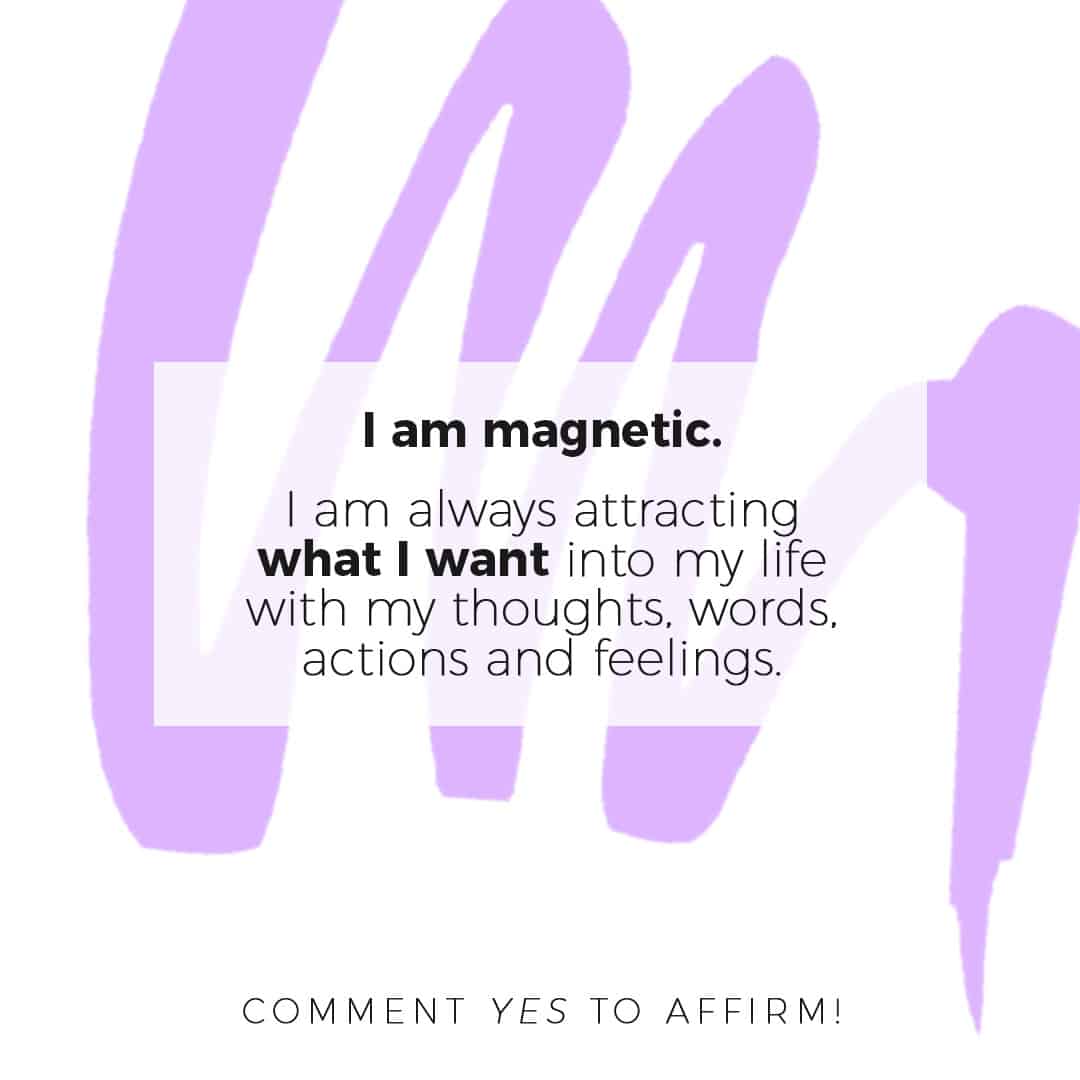 Let's start with:
WHAT AFFIRMATIONS ARE
In the most condensed, bite-sized definition: affirmations are thoughts you consciously choose to think. They are written or spoken as positive "I am" statements that you repeat to yourself daily, such as:
I am energetic! I am confident! I am full of happiness!
Affirmation statements aren't about what you
already
believe…
If you're already a confident person, you don't need to tell yourself every day, "I am a confident AF."
Affirmations are positive statements that, when thought over and over again, end up overriding the limiting beliefs that are holding you back, or the negative thought patterns that make you feel like sh*t. How often have you said or heard someone say something negative about themselves? For example: "I am not smart. I'm fat. I can't make money." These are usually unconscious thoughts or knee-jerk reactions that get stuck on a loop. Indulging in them once in a while might seem harmless, but these thoughts on repeat (over weeks, months, even years…) can turn into REAL self-limiting beliefs with real world consequences.
Would you agree that replacing your negative phrases with positive ones would be beneficial?
There are only positives that can come from using affirmations!
Now you might be wondering, is it really that simple? Is something as basic as a positive statement really that effective, and will it actually make a difference in my day to day life?
The answer is HELL. YES.
Pause for a second and think about weight loss. If you want to lose weight, all you have to do is eat less and workout more. Burn more calories than you consume. It's not rocket science- the method itself is simple! But it takes consistency to create noticeable results. It takes dedication to achieve your physical transformation. It's just the way your body works! And it's the same thing with your brain. Repeating affirmations is a simple yet effective method that transforms the way you think and feel. Like losing weight, it takes consistency to work, but the payoff is WORTH IT!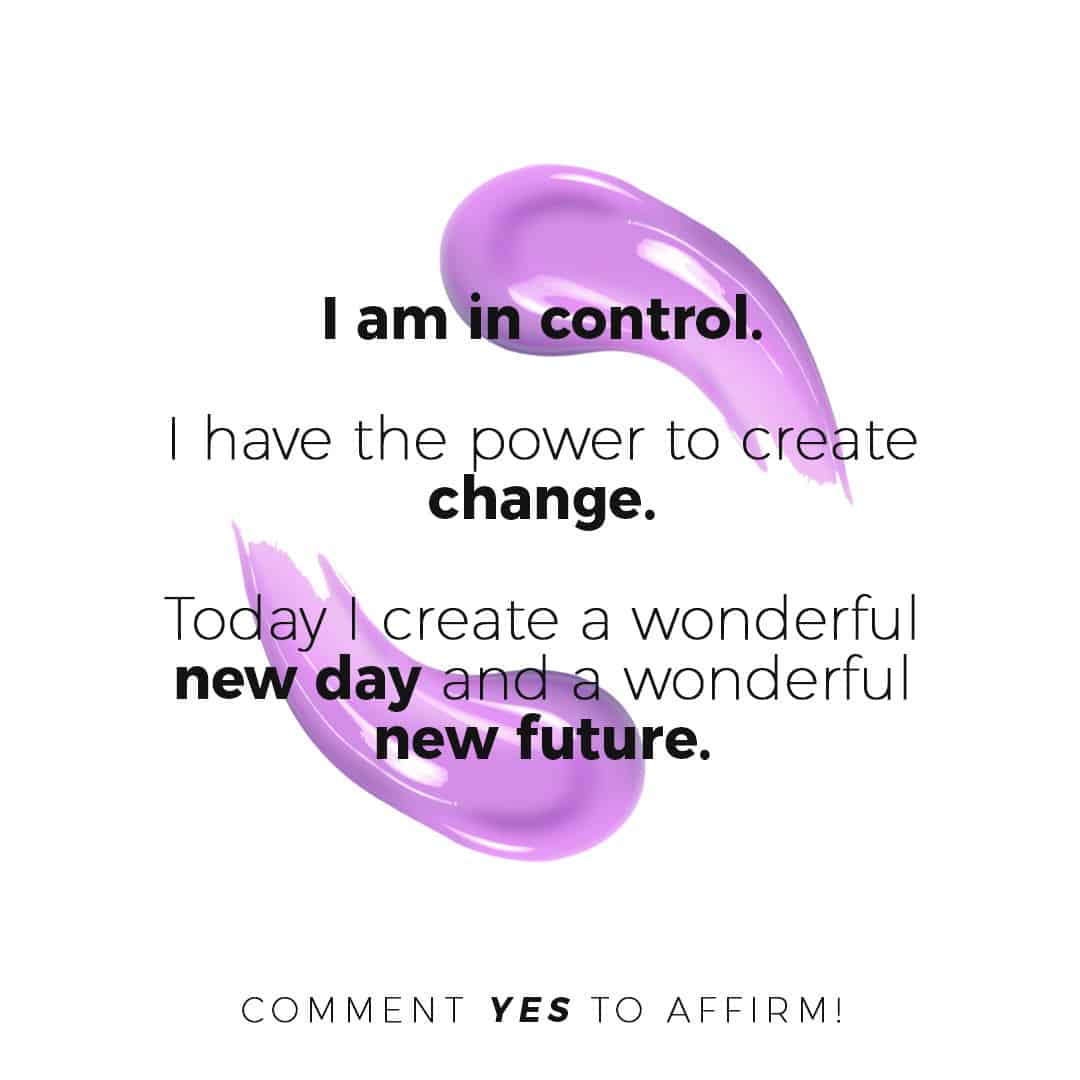 The key is to use affirmations that are relevant to who you want to become (qualities), how you want to act (habits and behaviors), in order to get all the results you want in life (goals, aspirations, dreams, etc.).
Here's a more visual way of looking at it:
THOUGHTS become –> BELIEFS
Beliefs influence –> BEHAVIOR
Repeated behavior becomes –> HABITS
And habits lead to all –> RESULTS & OUTCOMES
Thoughts eventually become real, tangible things! And the most exciting, empowering moment is when you realize that your thoughts are the one thing you have complete, 100% control over. IF… you're conscious enough to pay attention and choose them with intention. That's where affirmations come in. If you want different results in any area of your life (personal or professional, internal or external), you have to go back to square one: your thoughts. Affirmation statements create the positive new thought patterns that are in alignment with the positive new outcomes you want to see.
Is this starting to make sense?
I really hope you give it a shot because honestly, there's nothing to lose here!
Here's a simple morning affirmation script to start with. Read this first thing after waking up for 7 days in a row and notice how you feel!
When I wake up I get up! I feel vibrant and alive. Every cell of my body is awake and ready to take on the day! I love to fill my body with healthy foods and juices. I move my body because I love my body. I am happy and beautiful! I am a powerful woman who can create anything I desire. I am overflowing with purpose and passion. Money flows to me effortlessly. The more I give to world, the more I receive. I am excited and grateful as today is a new day full of opportunity!
If you want to learn more and dive deeper into the science, read my blog about How Affirmations Reprogram Your Subconscious Mind.
Also follow my new Affirmation Instagram where we post daily affirmations to inspire and motivate you!
The Affirmation Babe on Instagram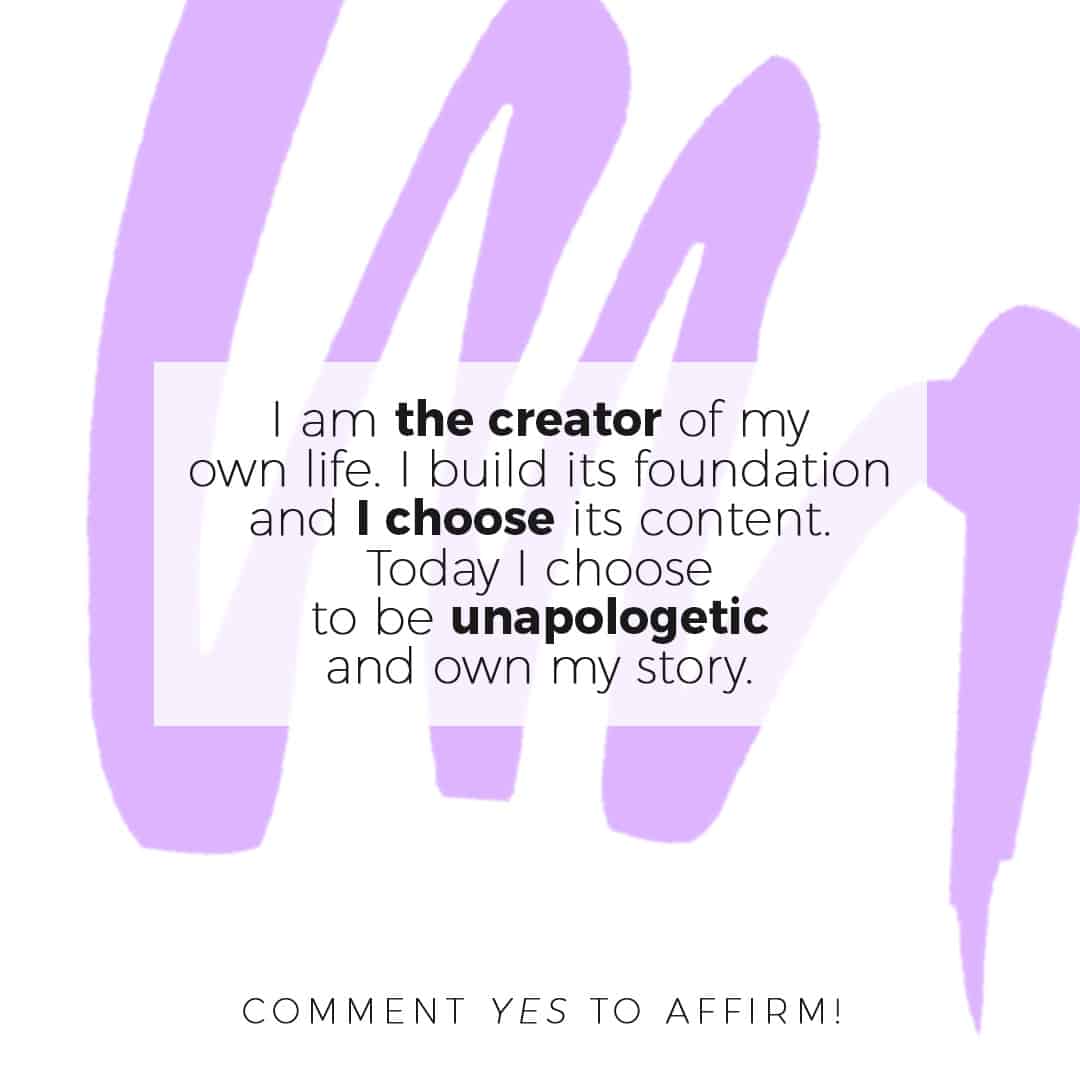 Be sure to follow our Affirmations on social media & podcast:
Instagram: @theaffirmationbabe
Podcast: Affirmation Babe on iTunes & Spotify
YouTube: Affirmation Babe