I am thrilled to be pregnant during the fall and winter. This is my favorite season and it makes me extra happy to be carrying my sweet daughter this time of year!
I am partnering with Envie de Fraise to show some of my favorite looks for fall.
This brand is a European maternity brand based in Paris, France. Their clothing is effortlessly chic and affordable, and made of the highest quality.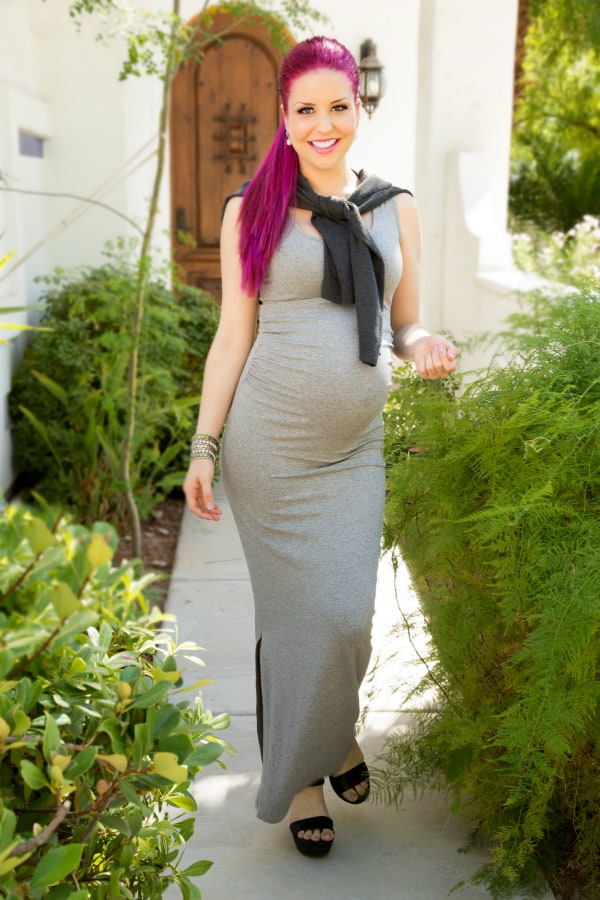 This has been my favorite maternity dress over the summer (you've probably seen it in some insta-selfies and on snapchat). I LOVE form fitting dresses. I think pregnancy is so beautiful and I want to rock the bump out as much as possible!
Great dress for summer, but now it's time to transition the look into fall.
In Las Vegas, currently the weather is chilly in the morning and evening, but the middle of the day can get quite warm.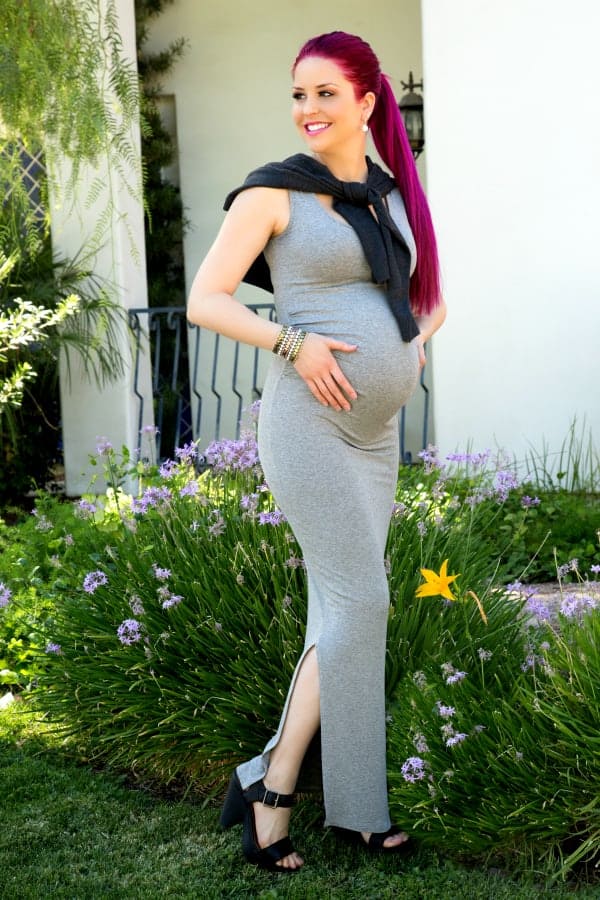 I have paired this dress with deep gray sweater and tied it over the shoulders. It's cute for the middle of the day, but also very functionable for when it's time to wrap up. 🙂
This would also be cute with a long cardigan or a denim jacket.
Side note: this is a must-buy. You will wear this dress ALL the time.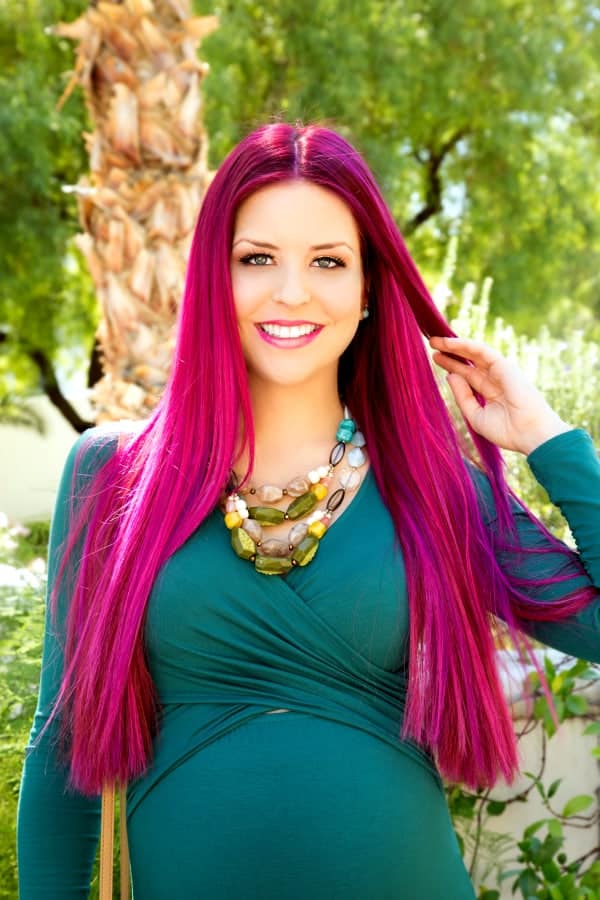 Another fall must: a long sleeve maternity top in a jewel-toned shade.
I am wearing the "vertfonce" shade. This top comes in a variety of colors. It's pretty hard to choose! I went with this color to complement my hair color.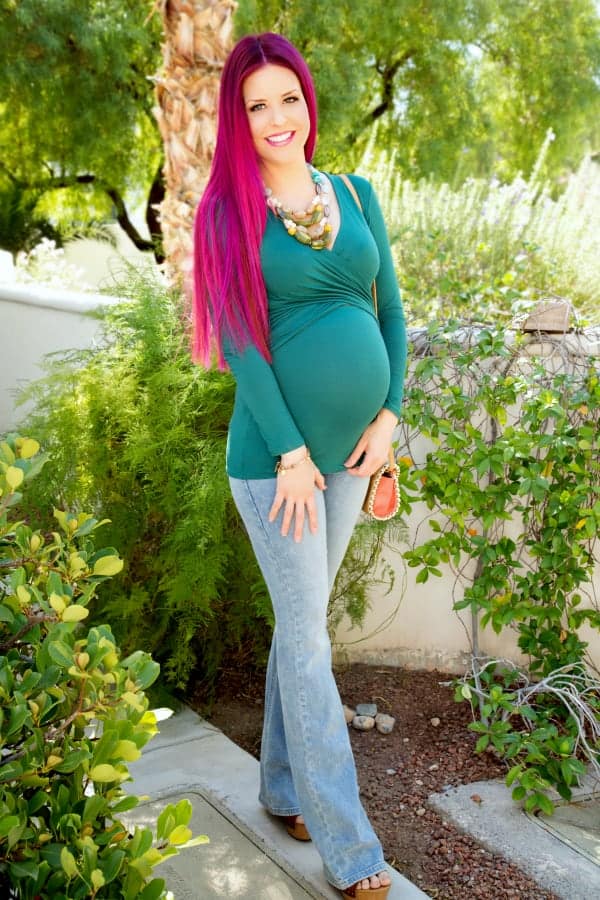 Pair this top with maternity denim, wedges, and a chunky necklace!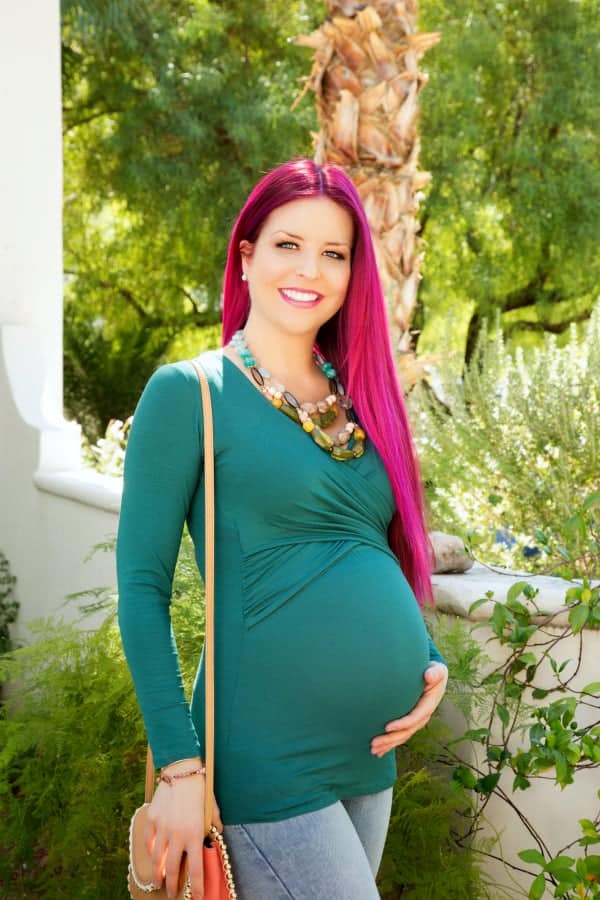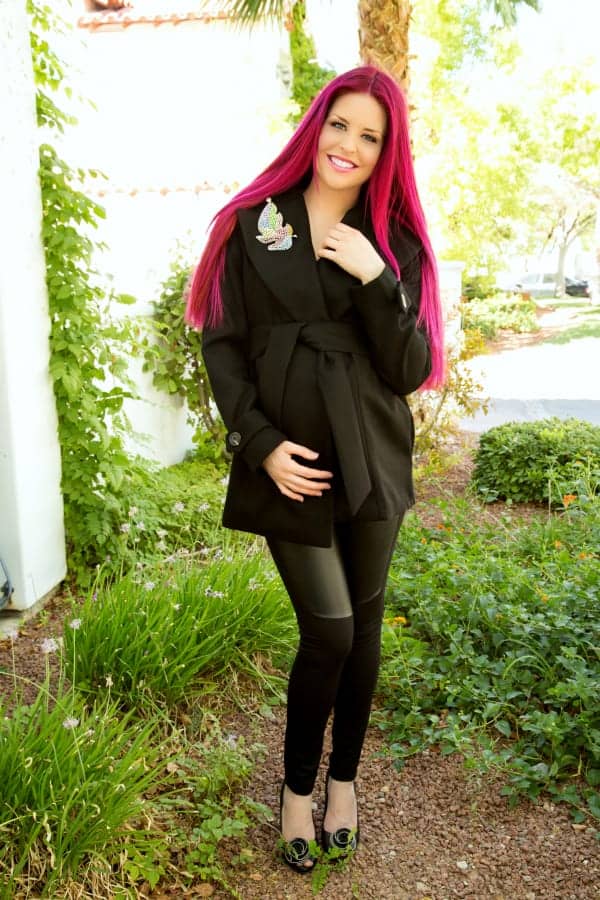 One staple maternity item that I had to have this year was a chic maternity coat. I love casual maxi dresses during pregnancy, but there is something extra special about wearing real maternity fashion. It's like "oh yeah, I'm pregnant and still rockin' it!"
This coat is SO perfect.
I put one of my favorite fall brooches on the coat to add a little sparkle. Just a fun idea to get your creative fashion juices flowing. 🙂
Pair it with a pair of faux leather leggings (maternity also), some sexy pumps, and go have yourself a mommy mocktail and a fancy dinner.
You can basically wear black leggings with anything. They would be really cute worn with the green top in the previous photo as well.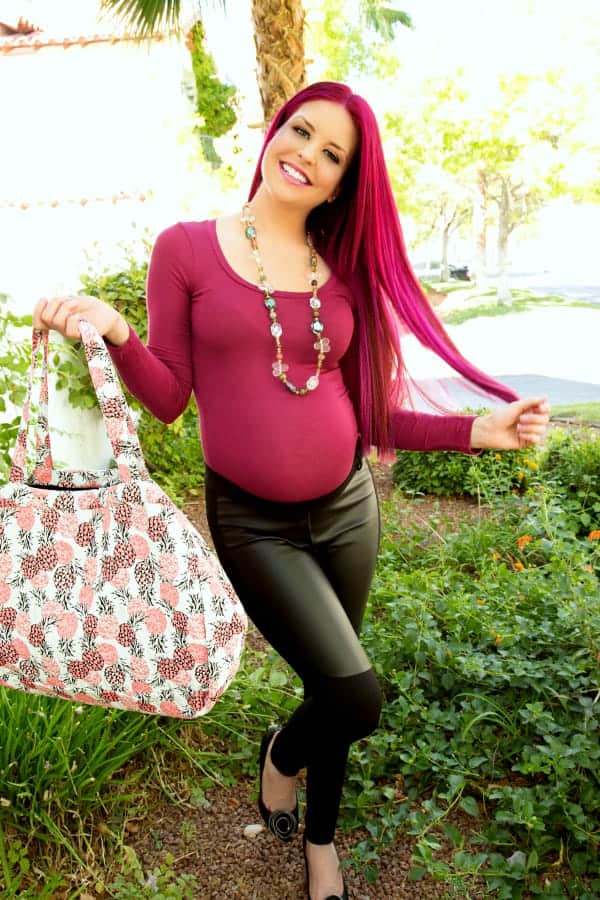 Moving onto accessories.
Yes, this IS a pink pineapple maternity bag! I am so in love with it. I love how this outfit shows that you can transition a bag like this into the fall and winter season. Because of the black stitching on the bag, it can go with casual outfits or with a chic black outfit.
(It comes with a changing pad in it!)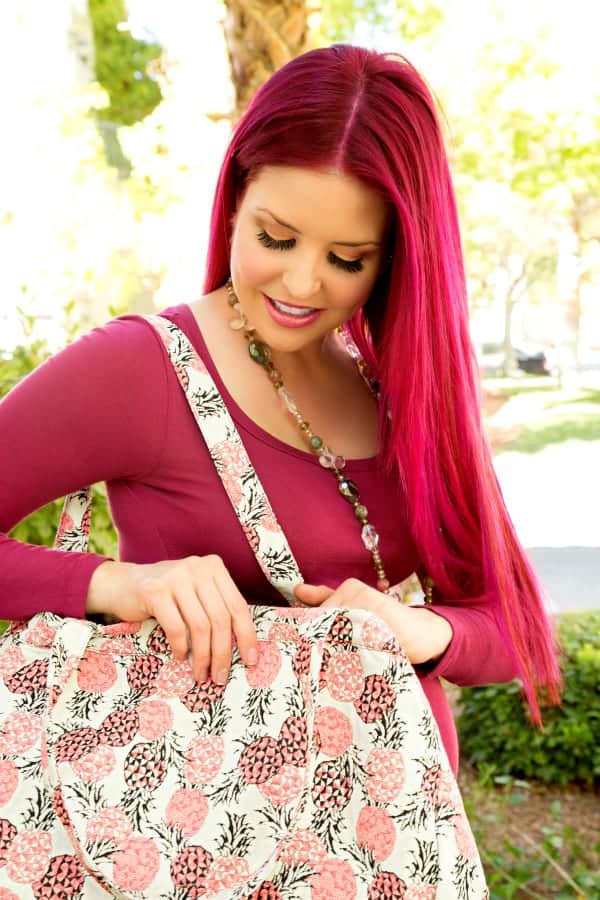 I don't know about you ladies, but the bigger my bag the more I fill it up. This is a VERY good size bag, so I am certain that at some point it will weigh more than a three year old child. 🙂
Have a great Monday ladies! Lots of new blog posts coming up this week!