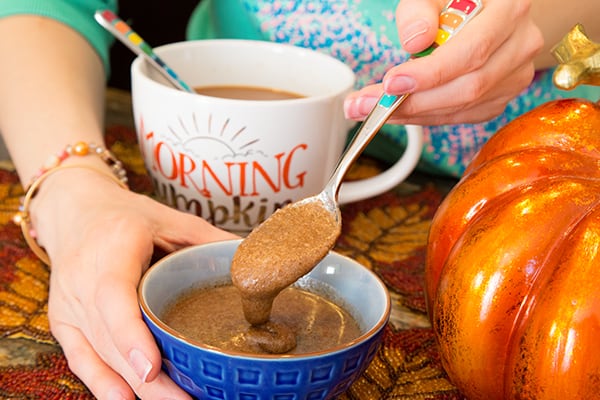 Scrubs are my favorite DIY body treatment to make. I'm not exactly sure why I have never made a pumpkin scrub before considering I am obsessed with fall and pumpkin spice, but nonetheless, now here we are!
What I like best about making my own scrubs is 1) the price and 2) how easy it is 3) how incredible my skin feels!
There is a $50 brown sugar scrub (by Fresh, I believe) that is fantastic…BUT it is $50 for a product that can essentially cost you less than a couple bucks to make if you whip it up at home.
Believe me, anyone can make this! Even if you are not crafty at all, YOU can make this.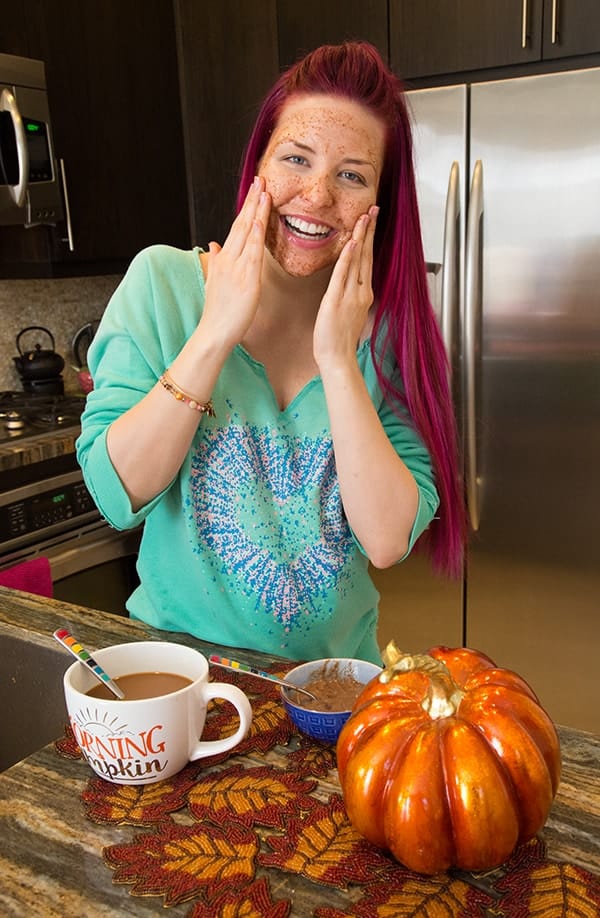 This scrub will leave your skin silky and smooth and feeling like pumpkin heaven! I like to add jojoba oil to many of my scrubs; it is my favorite oil and it seems to penetrate my skin the deepest for intense hydration.
You can use this on your face or body, but if you use it on your face, please be gentle with scrubbing.
Brown sugar is more coarse than white sugar, so if you like a fine grain scrub please substitute for your choice of sugar. All types of sugar will exfoliate.
One more thing, please be careful when using this in the shower as the shower may get slippery from the oil. We don't want any broken hips over our love of pumpkin spice!
DIY Pumpkin Spice Body Scrub
INGREDIENTS
1

Cup

& 1/4 Brown Sugar

or any fine grain sugar of your choice

1

Tablespoon

Pumpkin Pie Spice

1/4

Cup

Coconut Oil

Refined if you don't want it to smell like Coconut

2

Tablespoons

Jojoba Oil
DIRECTIONS
Mix all ingredients together and store in an airtight container.

This will keep for a couple months, but I'm sure you will have used it all by then!
Make sure to check out my holiday body scrubs! (the vanilla peppermint is my favorite!)
These scrubs are FANTASTIC as gifts! Everyone likes a homemade treat (and it's not going to break your bank)!