It's been quiet on my social media channels this weekend. Sometimes I need a little extra time to disconnect from the social life to take care of business and have a little quiet time. This past week some of the baby furniture arrived, so my mom and I have been planning on what color to paint the nursery (planning on a light pink/purple) and what other items we will need for the room. I can't wait to share the nursery with you in the upcoming months.
We watched a great movie tonight called The Shift featuring Wayne Dyer. The movie was about giving your life new direction and new meaning. One of the points in the movie that struck me very strongly was when Dyer spoke of how beautifully the Dao handles things in the first 9 months of our life, but we seem to forget that we have everything we need inside of us for the rest of our physical lives. We break away from Source and begin relying on ego to fulfill our lives, and Ego will never fully fulfill. This is such a beautiful truth. Everything we need for the entirety of our lives is within us.
This was the perfect thing for me to hear as this point in my life. 🙂 So beautiful.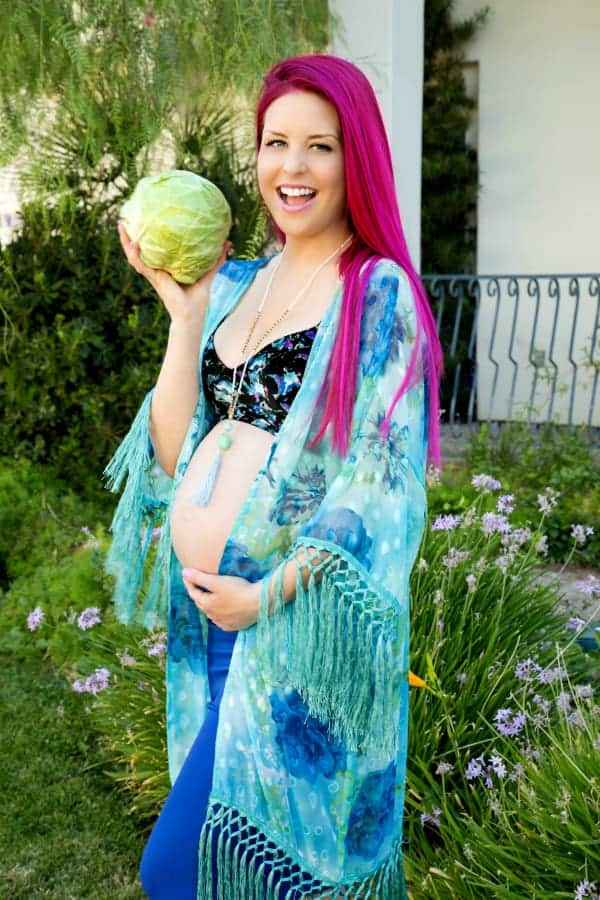 I have sad news to share in in crop top world… This is the last of them! I've worn every crop top I have for these belly photos, plus it's probably due time that I retire the crop top (with the ever growing belly and the changing seasons)!
Week 30 she was the size of a large cabbage! I actually feel like I am carrying a large cabbage around. She likes to roll up in a ball and hang out on my right side. It's pretty amusing.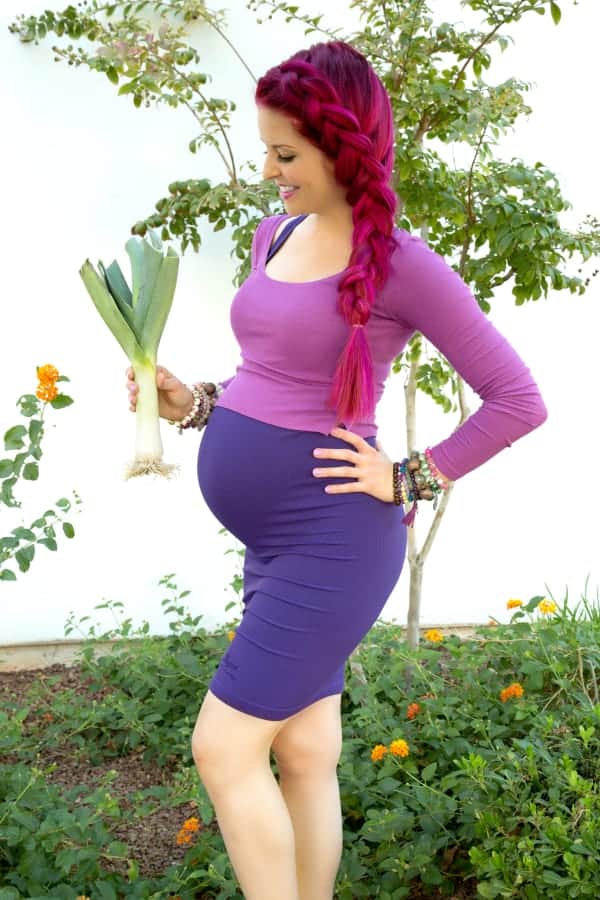 I don't normally post on Sundays, BUT with my mom's help, I am on time and even a bit ahead of schedule. TODAY I am officially 31 weeks pregnant! The 'lil tot is about as long as a leek! (16-18 inches)
Every week we watch a video that tells us about the weekly progress of the baby. This week all her senses are working!! Isn't that incredible? She is blinking, sucking her thumb, feeling her way around the womb, tasting and breathing in amniotic fluid, and her heart rate will change as she hears certain voices or different types of music.
Pregnancy is miraculous and I am so happy to be experiencing it!
OK so next week…I have lots of new blog posts to share with you! Cute Maternity Looks for Fall, Pumpkin Spice Face Scrub, and a post all about hair extensions.