This summer I got reacquainted with floating candles. Let me tell ya, floating candles are a whole vibe.
I was trying to find a way to jazz up my coffee table aesthetic, and being that nostalgic items are popular these days, my mind started wandering back to high school prom days where the floating candles were what set the scene.
The formula for creating a floating candle scene that is CHIC and not giving prom year 2000 is the bowl you use.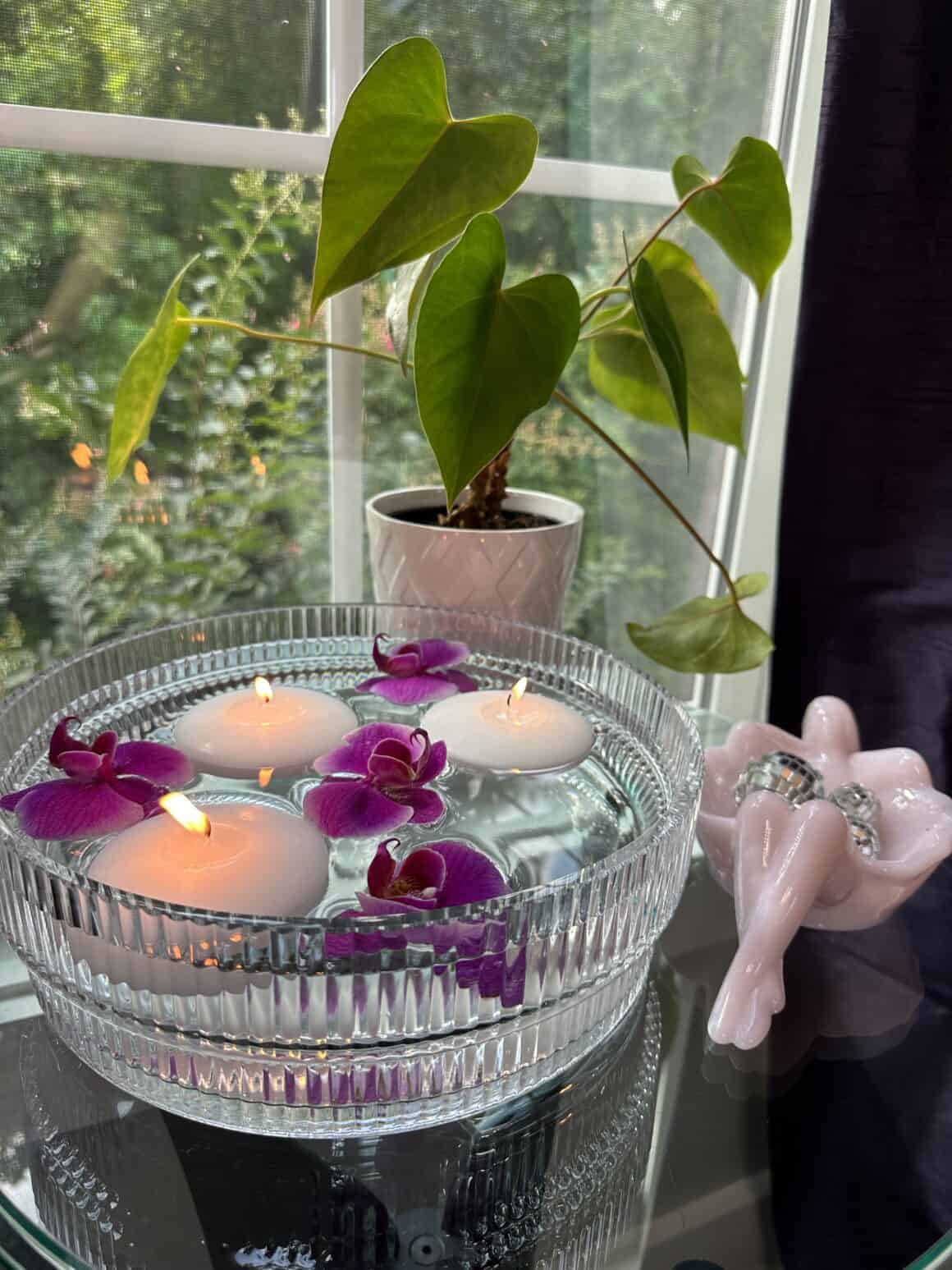 A modern aesthetically designed bowl that is FLAT on the bottom is a must. The rounded bowls that curve up around the bottom give floating candles that outdated centerpiece look. And that is not what we are going for here, ofc.
Below is what we DON'T want: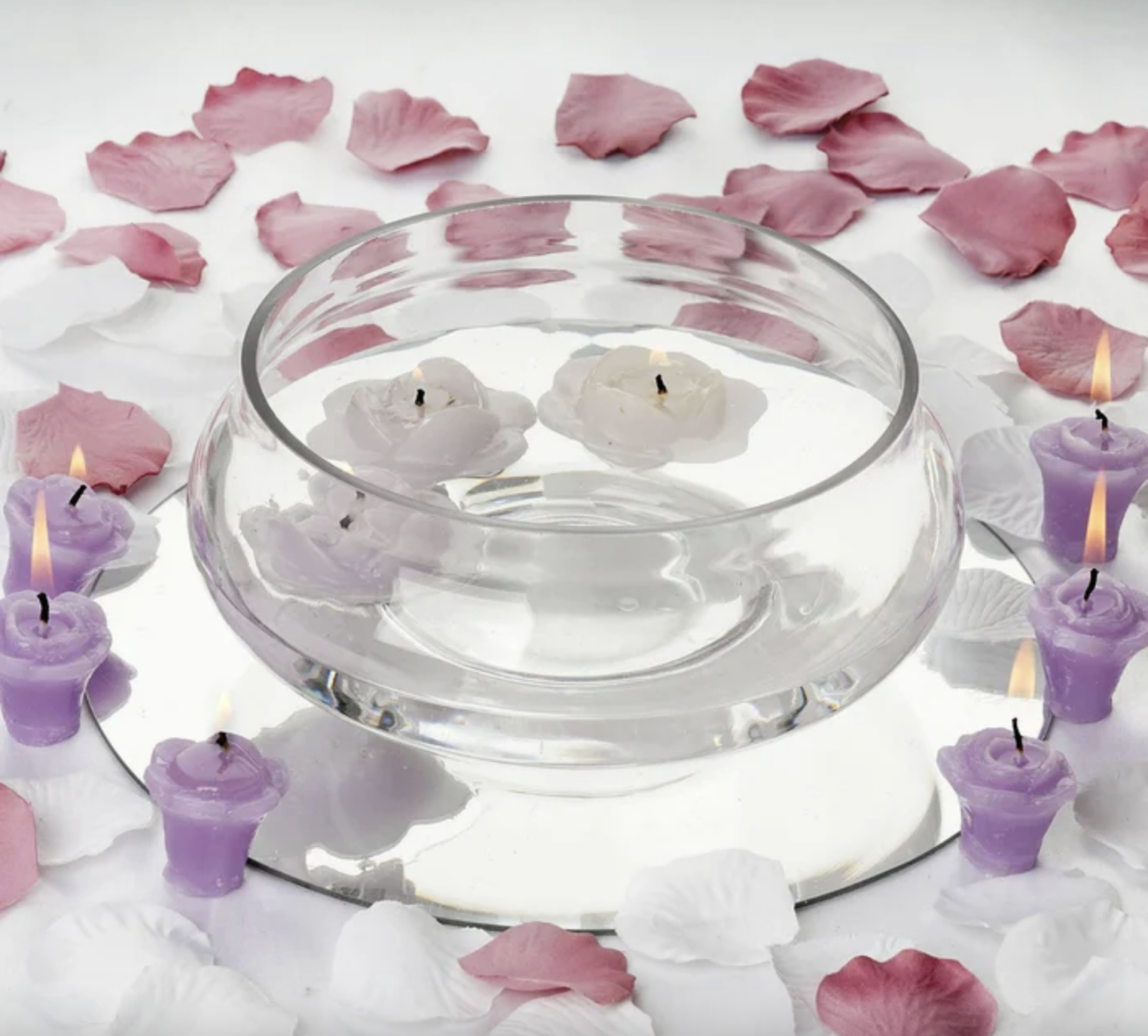 Above is the old style of floating candles that is not welcome back in this century, but a new and evolved floating candle situation is a YES.
So I found my chic flat bottom bowl at West Elm, that unfortunately isn't available anymore, BUT I've discovered some others for ya.

Floating candles are easy to come by via Amazon or craft store, and if you really want to level up your floating candles, add an organic element.
I added orchids to my bowl, and for the fall/winter season I plan on adding a evergreen springs and some cranberries.
Here is a YouTube Short showing my floating candles in action. I'm telling you.. VIBES is the only word here.