My monthly giveaway box is BACK and even better! (like way way better with double the amount of value).
So what I'm doing is choosing some of my current faves, including Affirmation Babe Journal, La Luna necklace, and Affirmation Babe Deck (!!!), and creating the ultimate giveaway box for you.
Each month the box will be different, but the value & quality of products will be the same.
You can see a video reel HERE of the goodies inside this month's box!
Pictured below is this month's box (November 2022), and the total value of the box is $350 🤩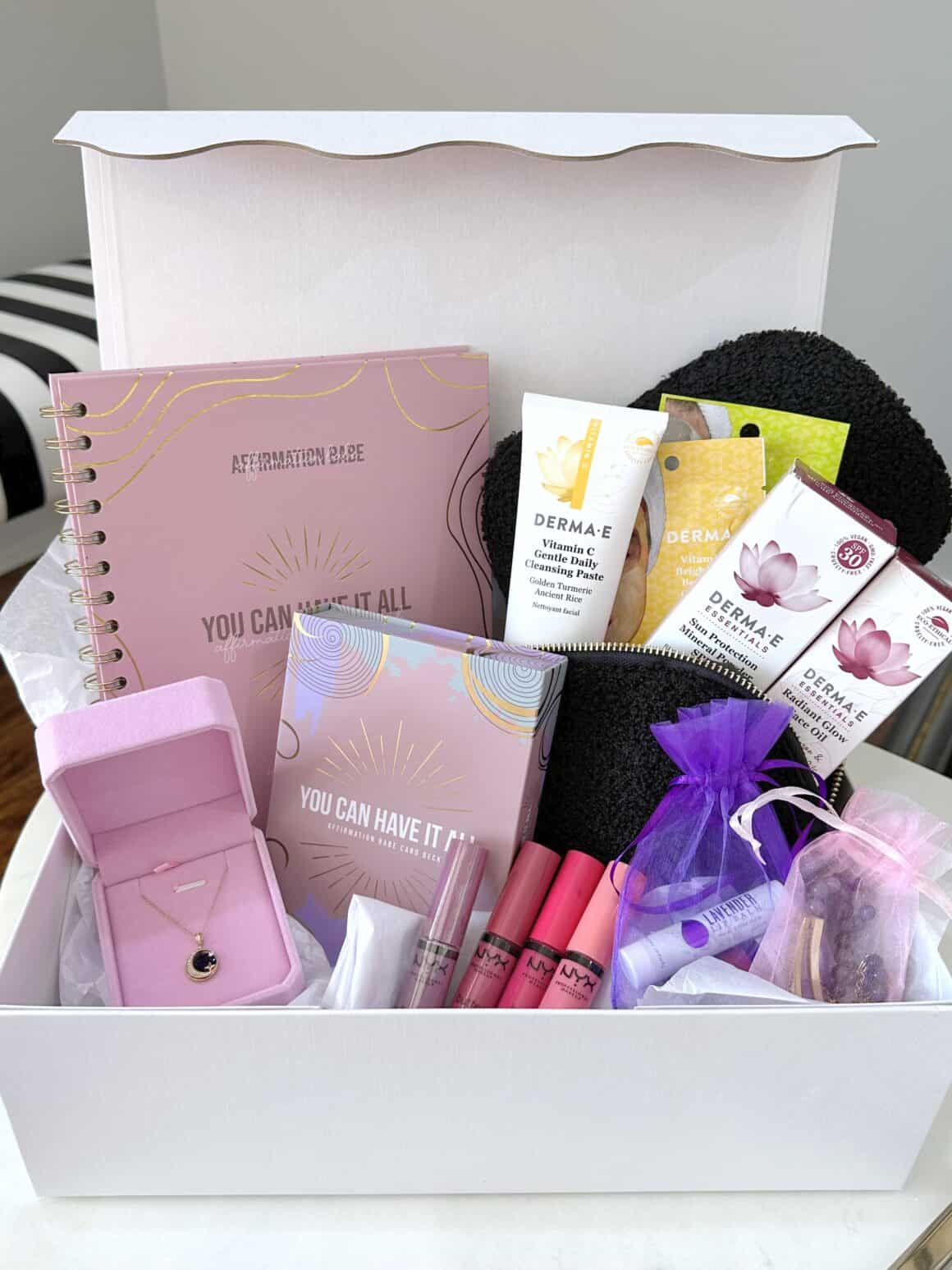 To win this box of my fave things, simply tap HERE to join my email community. (where you'll also receive special reminders, discounts, and freebies)
That's it! It's easy.
I'll be choosing a winner EACH MONTH from my email list, and once you're on it, you could win any month.
Winner is chosen by random from the list! 
Tap this link to join & to that's it.
Winner for this box November 2022 will be chosen on THURSDAY 11/17.
Thank YOU for being apart of this community. XO, ash.