This is a smoothie that is fabulous for supporting your immune system especially during cold months.
It's packed full of in-season produce like citrus, root veggies, and warming roots.
I'm in my banana-free smoothie season, so I am hoarily experimenting with new ingredients that I don't typically use in my smoothies. This smoothie has ingredients like fresh beet, grapefruit, fresh turmeric, ginger, cranberries… ok ok go ahead and check out the ingredient list! It's some really powerful and healthy stuff.
Some Reasons This Smoothie Is So Fab:
supports immune system
helps with inflammation (turmeric, ginger)
supports healthy heart, blood flow, & circulation (beets!)
Vitamin C supports collagen production & radiant skin (citrus!)
rich in minerals & omega 3 healthy fats (flax & hemp seeds!)
skin beautifying & cancer prevention ass-kicking properties (berries – pomegranates, raspberries, cranberries)
Some of the best ways to stay well and support your immune system this time of year are:
great sleep
eating a wide variety of veggies & fruits daily. especially dark berries, dark leafy greens, onions & garlic, and warming roots like ginger & turmeric
daily movement & seeing the sunlight
managing stress
fermented foods like sauerkraut, kefir, kombucha etc (which help support gut health where 70%+ of your immunity is!)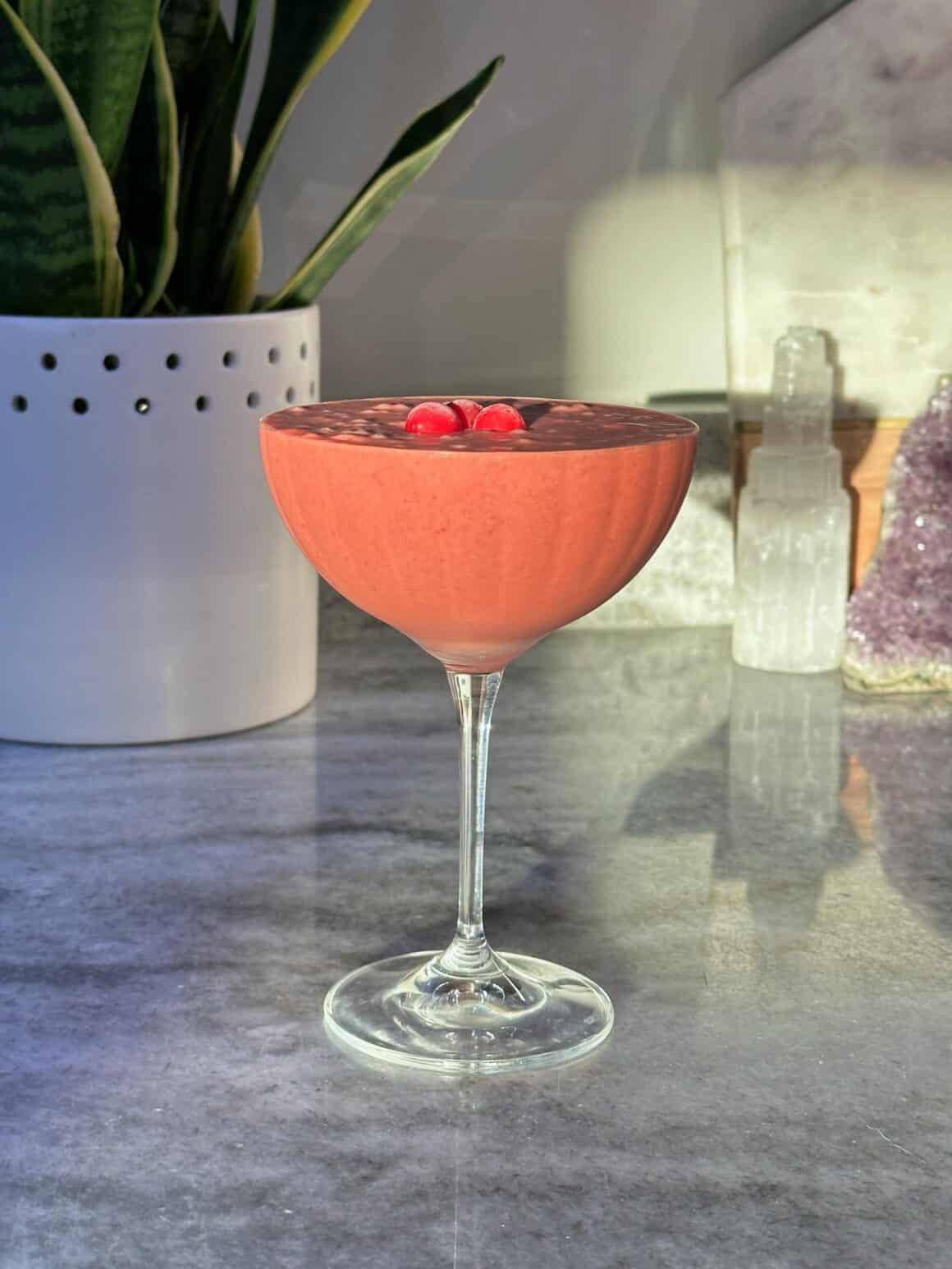 Like I mentioned, this Winter immunity Smoothie is a continuation of the banana-free smoothie streak I am on, so if you like smoothies without bananas, you'd also like this Winter Velvet Smoothie & Berry Gingersnap Smoothie.
Enjoy this one & stay well K?! Xoxo, Ashley.
Winter Immunity Smoothie
INGREDIENTS
1/2

Cup

Pomegranate Juice

1/4

Raw Beet

1

Orange, peeled

1/2

Grapefruit

peeled

1/4

Cup

Cranberries

frozen

1

T

Lemon Juice

1

Small piece

Fresh Ginger

1

Small piece

Fresh Turmeric

1

T

Hemp Seeds

1

T

Flaxseeds

3

T

Coconut Butter

more for flavor if you'd like

3

Medjool Dates

pitted
DIRECTIONS
Blend in a Vitamix or high powered blender.