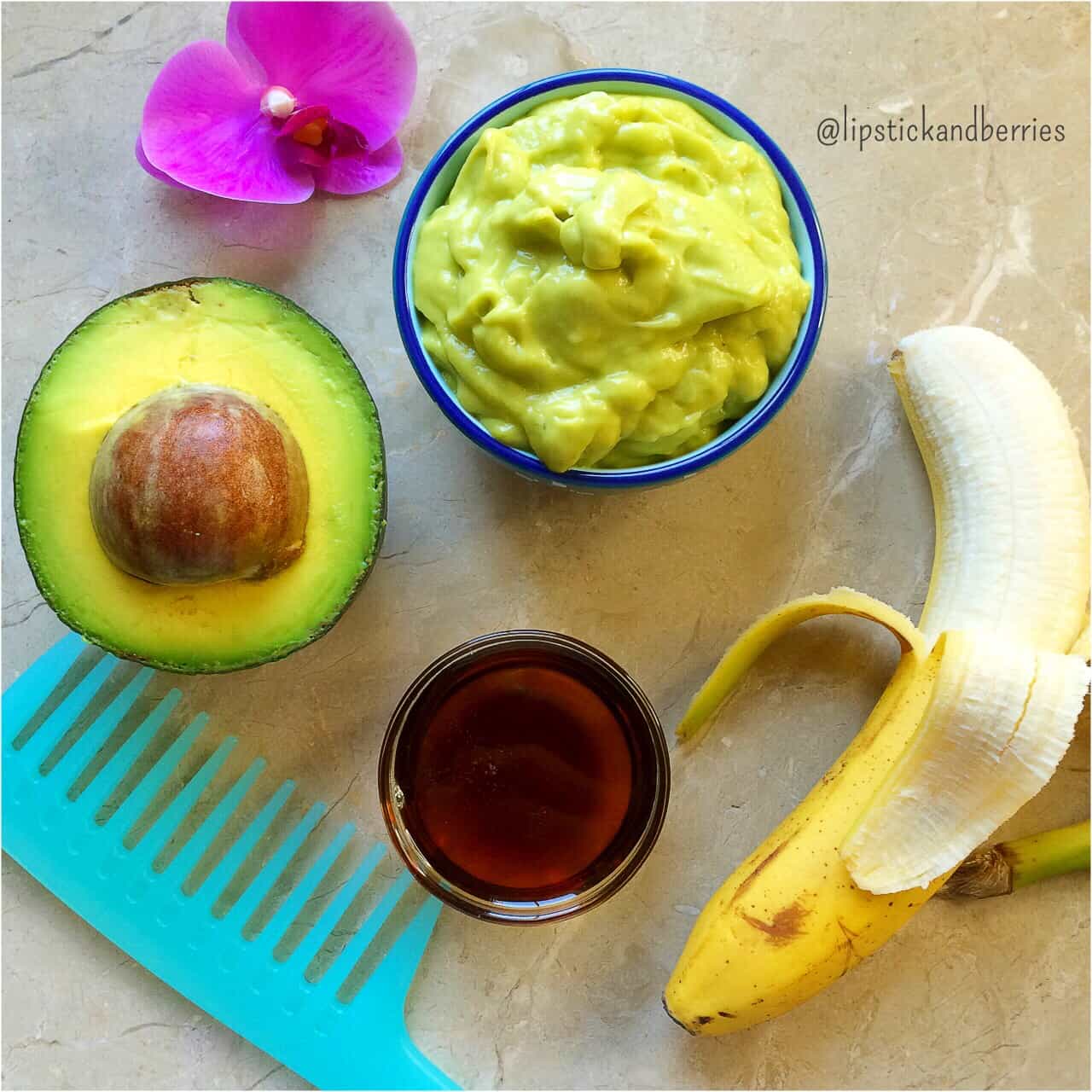 This truly is a hair mask that you could eat!  Haha, and yes, I tasted it!  Ok, so some of you may think I've gone completely nuts, and some may think that I'm just being getting in touch with my tree-hugger self (whatever, you know I'm a Glam Granola girl!).  Well the truth is that I just thought it would be really fun to make a totally natural, inexpensive, and EASY moisturizing hair mask with ingredients you probably have on hand!
From my 10 years, as a hairdresser, I know firsthand how important hair treatments are!  I love this mask, but don't get me wrong, I still use my lovely natural skin and hair products from wonderful non-toxic companies.  I just like to experiment!  What's life if you don't try all kinds of new things?!
Let's get started!
I only used 3 ingredients to make this hair mask!
AVOCADO + MAPLE + BANANA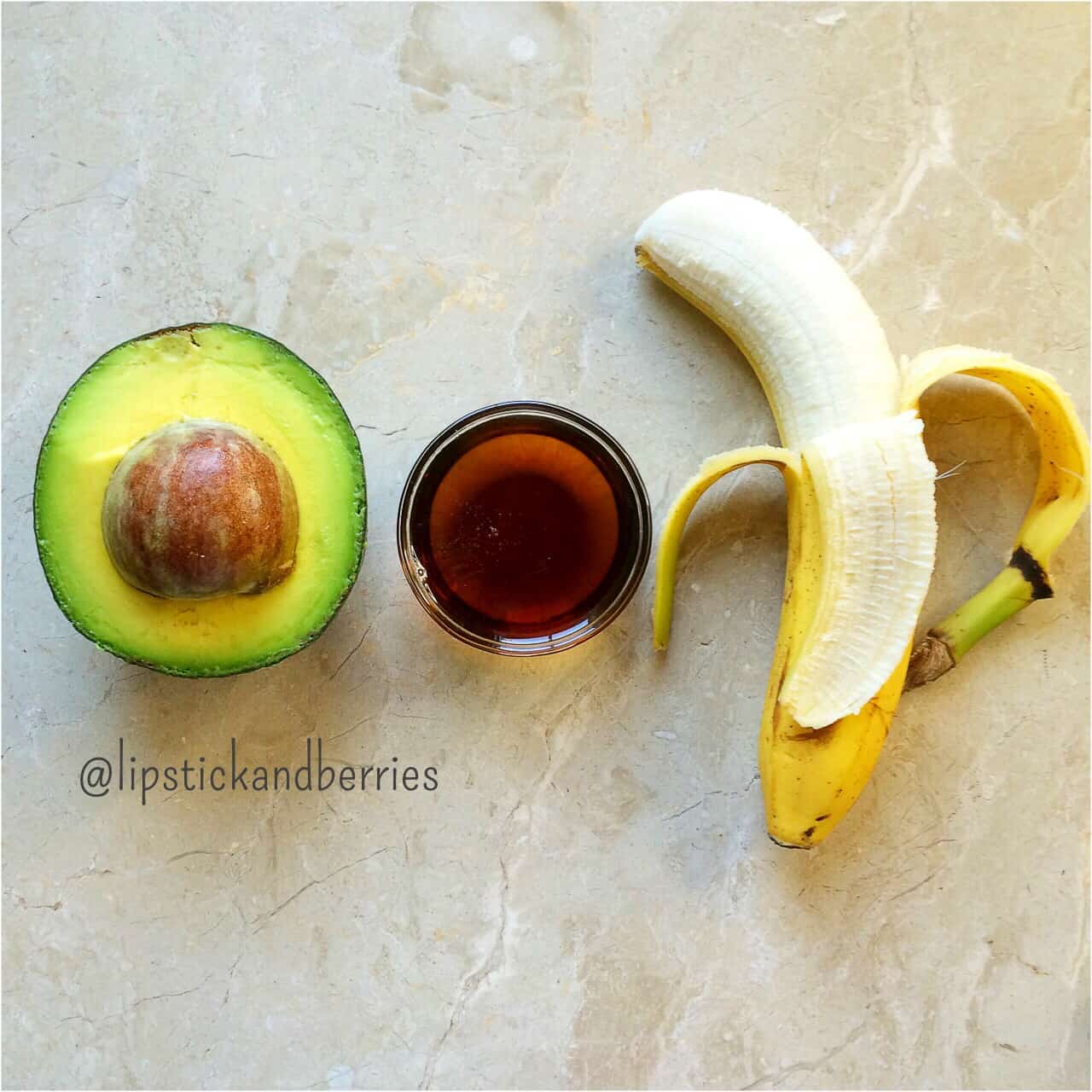 Avocado is rich in Vitamin E and it helps to repair damaged hair cuticles
Banana is loaded with Vitamin B and Potassium which helps with hydration.
Maple Syrup has humectant properties that lock in moisture.  (You can swap out for honey if you so desire)
---
Beauty Recipe: A DIY Hair Mask So Good You Could Eat It!
INGREDIENTS
1/2

Small Avocado

1/2

Banana

2

Tablespoons

Pure Maple Syrup
DIRECTIONS
-This amount works perfect for mid-length, average density hair. If your hair is super long or thick, you may want to double.

-Smash Avo & Nana in bowl and mix all ingredients by hand or puree in blender

photo 3-2

-Apply to dry hair and leave on for 10-15 minutes.

-Comb mask through hair with a wide tooth comb and clip up on top of head.

-For intense treatment, place plastic cap over head and slightly warm with hair dryer to heat & open hair cuticle!

-Rinse with cool water and shampoo just slightly with a sulfate-free, natural shampoo. If you use a regular shampoo it will strip all the natural oils off.
---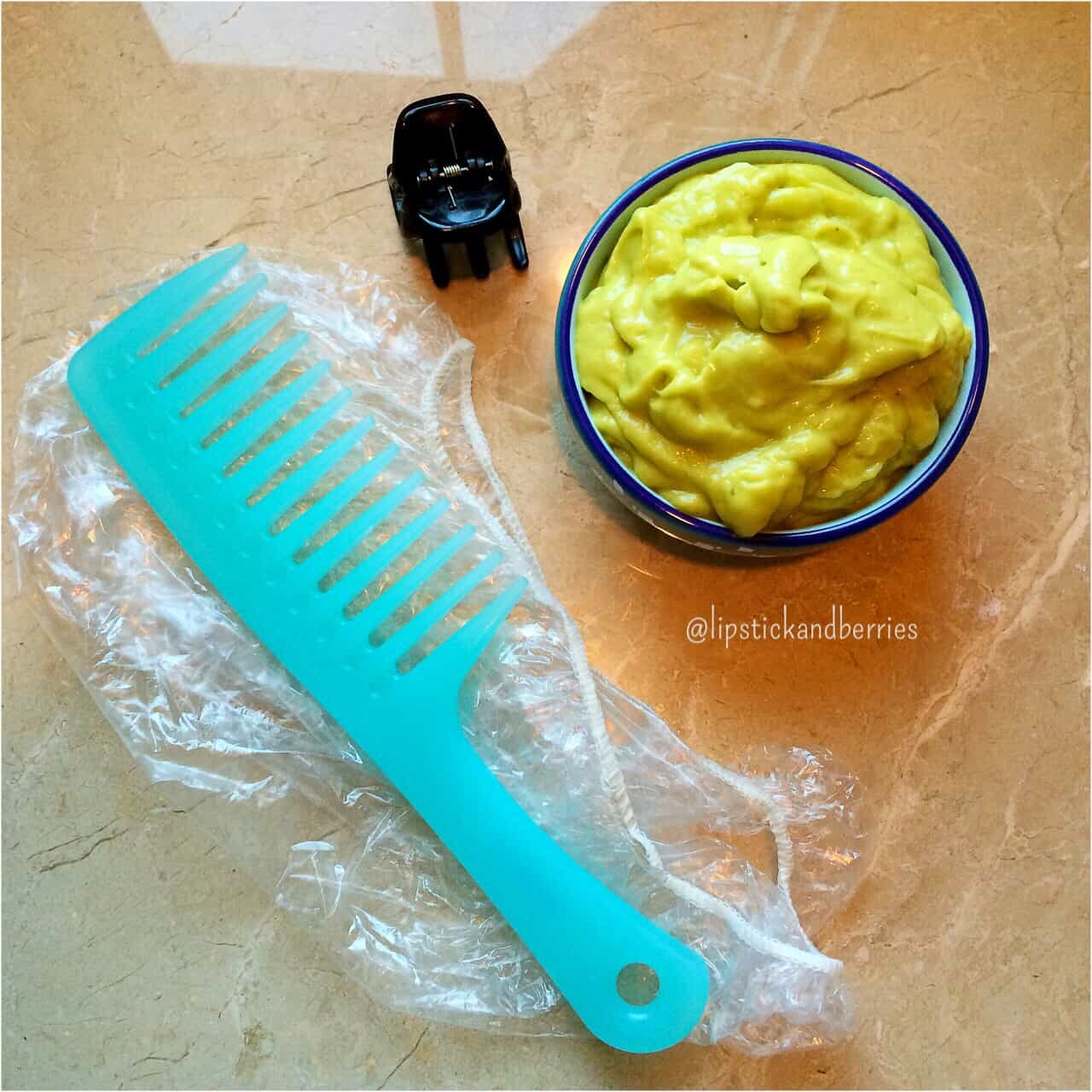 ---
---