Hey guys!!! Hope you lovelies are having an amazing day! Have an amazing recipe for you! 
While you are already beautiful in your natural skin (yes, girl, I'm talking to you!) — do you ever wish you could have an Instagram-glow-filter for your skin OFFLINE???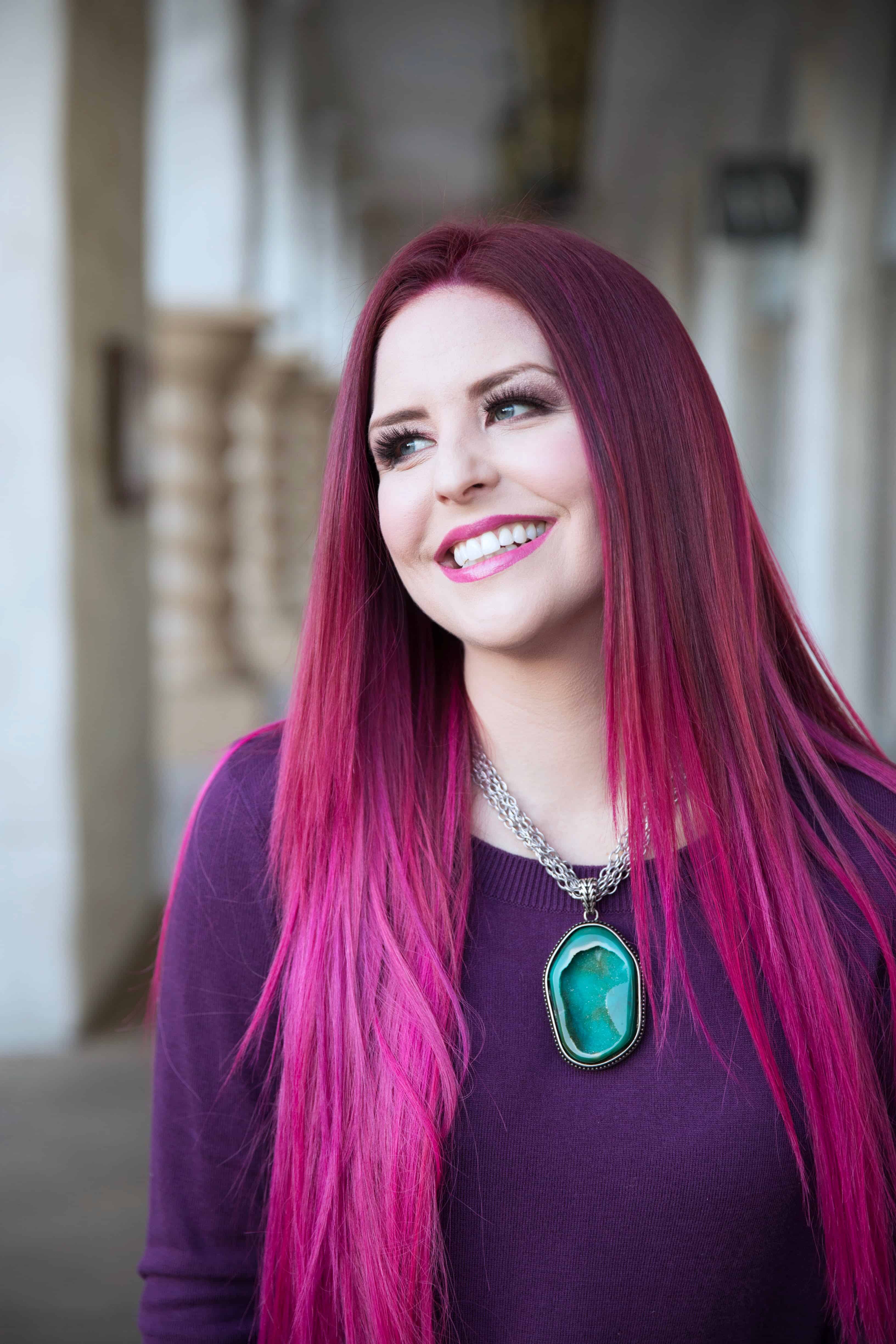 What if I told you: you can!
There's two best friends we can thank for this gift of great skin: purple cabbage … and ta-dah: PEARS! ????
Did this combination surprise you? Don't worry, it won't be gross! I'd never let your taste buds down!
Let's let science back up this damn-delicious drink! ????
Isn't purple cabbage oh-so-pretty? This lush and vibrant royal purple veggie isn't just the perfect pop of color worthy of an Instagram photo; but it's amazing for the human body as well! Raw purple cabbage (not boiled!) is ridiculously healthy for you! And with this juice, it won't be bitter; it'll be yummy.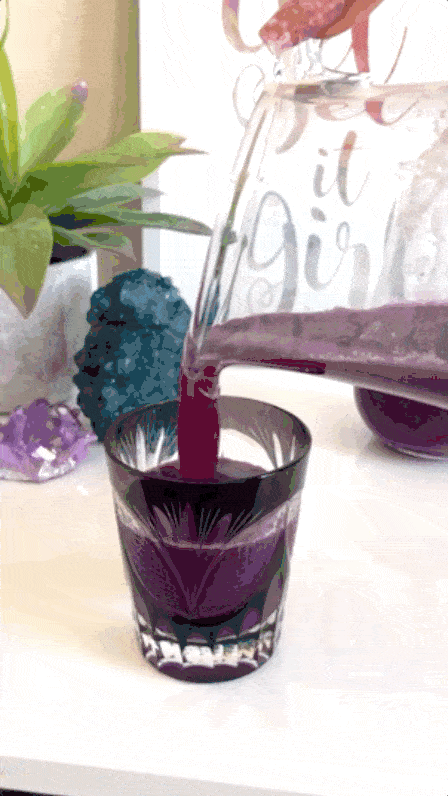 Here's the good stuff inside of purple cabbages:
Rich in Vitamins A & K (skin and bones benefits – Popeye would be proud!)

Abundant in anthocyanins which promotes a healthy heart

Anti-Aging Properties from the Antioxidants helps keep skin fresh and wrinkle-free

Vitamin A also helps skin re-growth and protect against the sun

Promotes healthy skin complexion
Here's the good stuff inside of pears:
Full of fiber which helps keep skin plump and smooth

Contains lots of Vitamin C which has free radicals that help prevent wrinkles (check out

my post here

that explains what the heck free radicals are anyway and why they matter in health!)

Rich in Vitamins C, K and also copper which have been known to keep wrinkles at bay

Helps combat the totes embarrassing war of acne

Safe for oily and dry skin alike
Right now we know that why this juice is super amazing for you, here's the how:
Glowing Skin Juice
INGREDIENTS
1

Head

Purple Cabbage

raw

2-3

Pears
DIRECTIONS
Run all ingredients through a juicer!
Tag me on Instagram to show me your purple juicy creation, and let me know what you think about the flavor! I'd love to know if you loved it because I know it makes me feel amazing every time I make it!
Well that's it, loves!
This juice has SO MANY benefits and it's seriously SO EASY for the busy girl boss to SLAY her day! 
So cheers to you, and here's to healthy, glowing skin! Tag a bestie too so she won't be jealous of your supple and glowing skin!