Packing for an upcoming beach trip, I realized that I was in desperate need of some new sandals, but then the thought of new sandals made me realize how badly I needed to correct my feet situation.
Oh. My. Heels.
Yeah, my feet were in bad shape.
I could go get a pedicure, but did I have time? Not really. I am a procrasti-packer, and with a new baby, mama didn't get to the spa before our trip.
Plus…I actually really enjoy making my own spa goodies. It's fun, simple, cost effective, fast, and it works! I've made a few of others here.
We use our feet everyday, so no wonder they need extra love. If you wear open toe shoes often or if you live in an arid climate, your feet will get extra dry!
You're going to love this sexy summer feet DIY. (would be fun to do for a girls night in too!)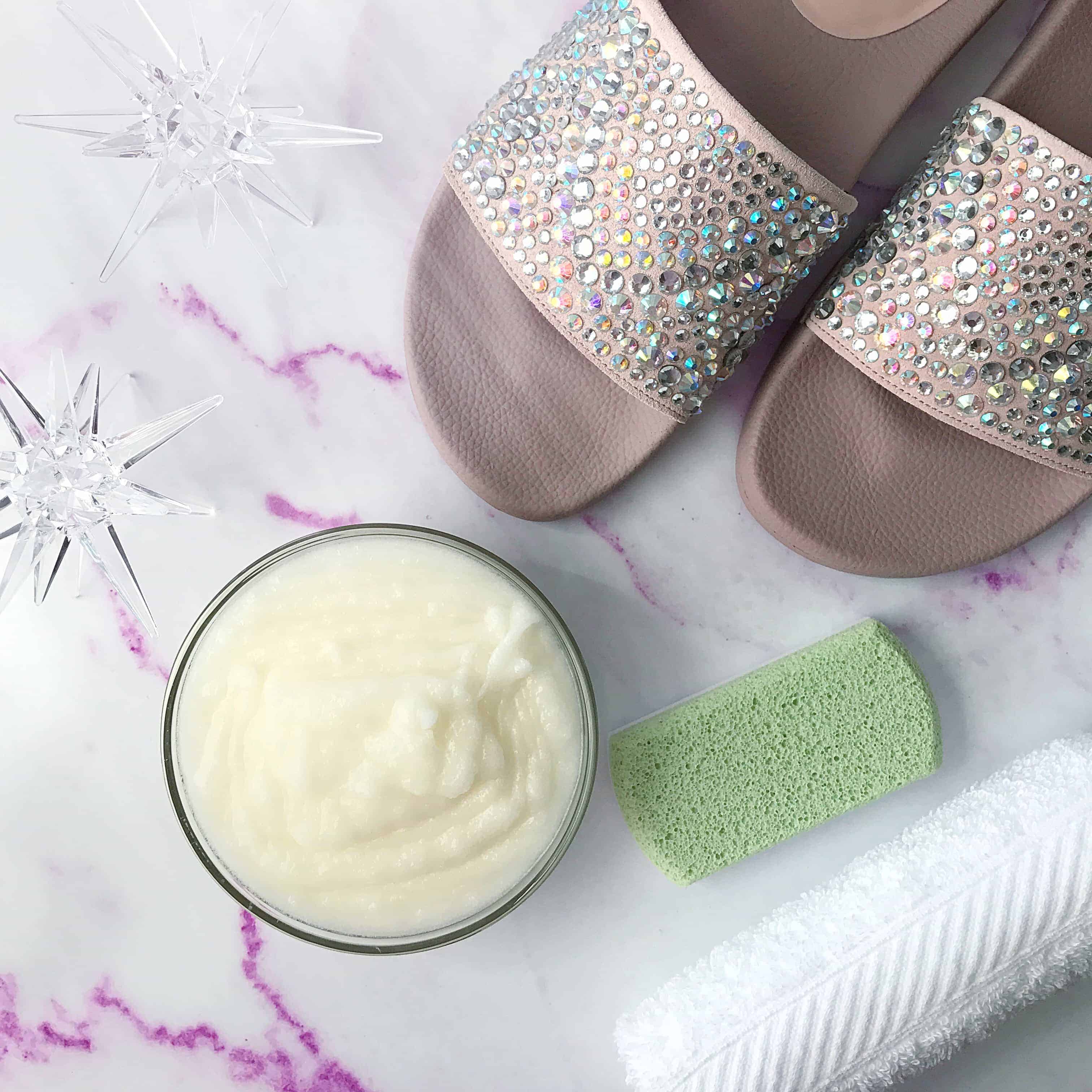 I found the ultimate in Mission: Sexy Feet the other day when I was at Bed Bath & Beyond.
They are seriously so yummy.
I've started putting them on in the evening with my foot cream and it really helps my feet stay moisturized.
Speaking of foot cream; I love the aloe & peppermint foot cream by Bliss & Aveda's Foot Relief Cream.
As for toenail polish, I really like the brand Zoya. For summer, I'm crushing on this color.
Here's what you need to do: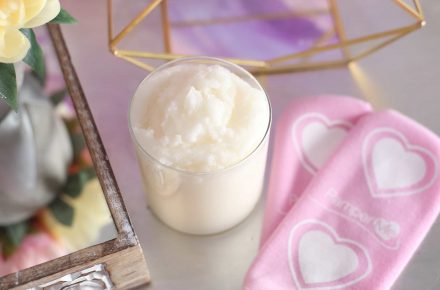 Sexy Feet Scrub
INGREDIENTS
Bowl & warm water

for soaking feet

1

Cup

Sugar

1/2

Cup

Coconut Oil

or oil of your preference

2

T

Grapeseed Oil

10

drops

Citrus Essential Oil

or oil blend of your preference

Pumice Stone

Washcloth

Foot Cream

Gel Socks

optional

Strawberry Daiquiri

not optional 🙂

Cute Nail Polish
DIRECTIONS
Soak feet 5-10 minutes in warm water.

Make DIY scrub: Combine sugar and oils. Mix together and place in a container with a lid. (This can be stored in the shower and used on body)

Sip daiquiris and chat with girlfriends.

Apply scrub to legs and feet and exfoliate.

Use pumice to scrub heels and bottoms of feet.

Rinse any dead skin off the feet and/or pumice.

Sleep in socks overnight to retain moisture or use gel socks for maximum absorption.

Paint toenails and be cute.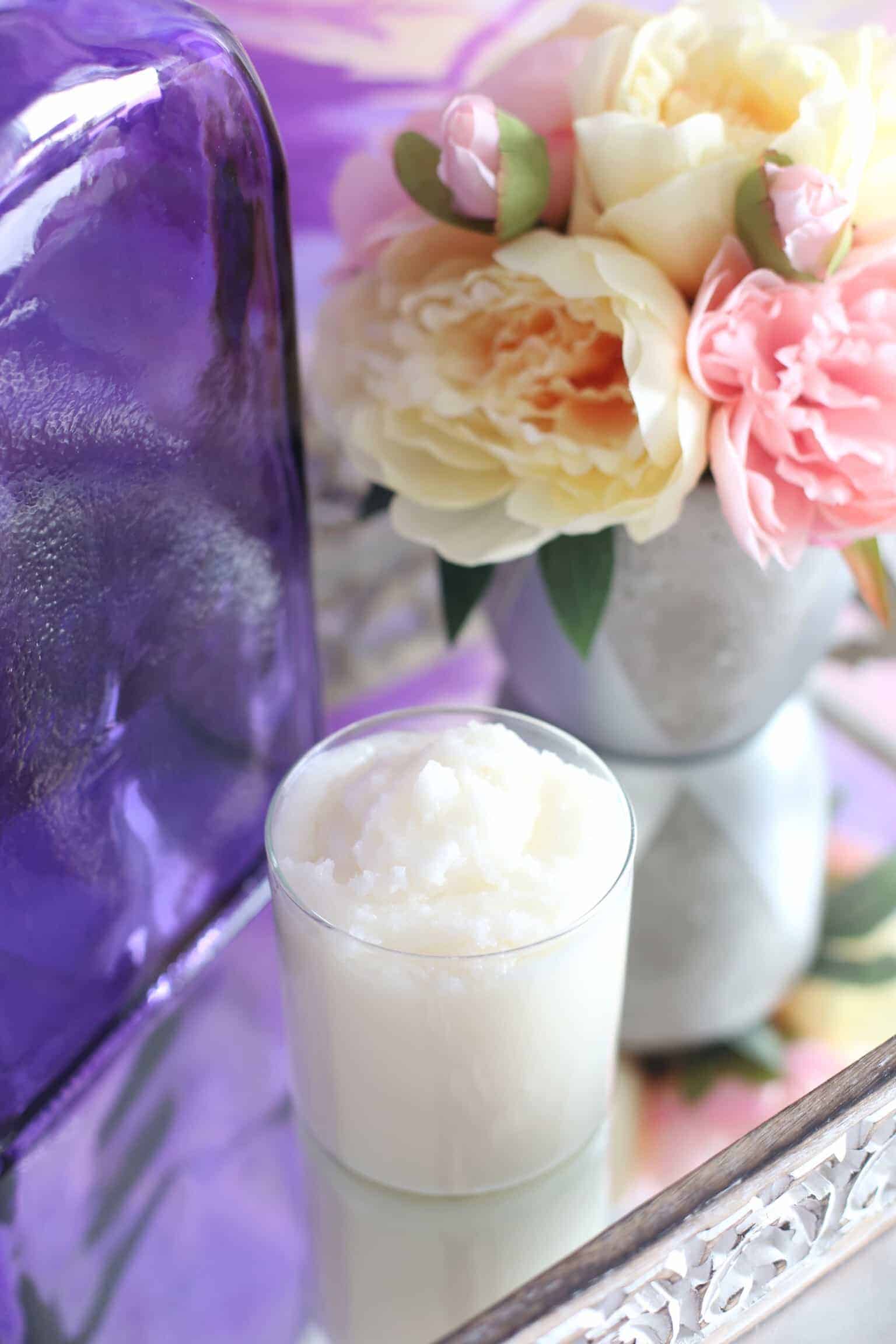 What are some of your favorite essential oils to use? I really love Citrus, Lavender, and Vanilla blends.
SaveSave
SaveSave