My mom is back in Vegas and I cannot be more thankful! She arrived into town earlier this week just in time for the birth of baby Lily (which should be sometime in the next week)! Mom and I have been finishing up last minute baby errands and organizing the house. Also my mom is doing what she does best; being the best mom ever and cooking delicious meals while I rest. (If only she could stay here indefinitely!!)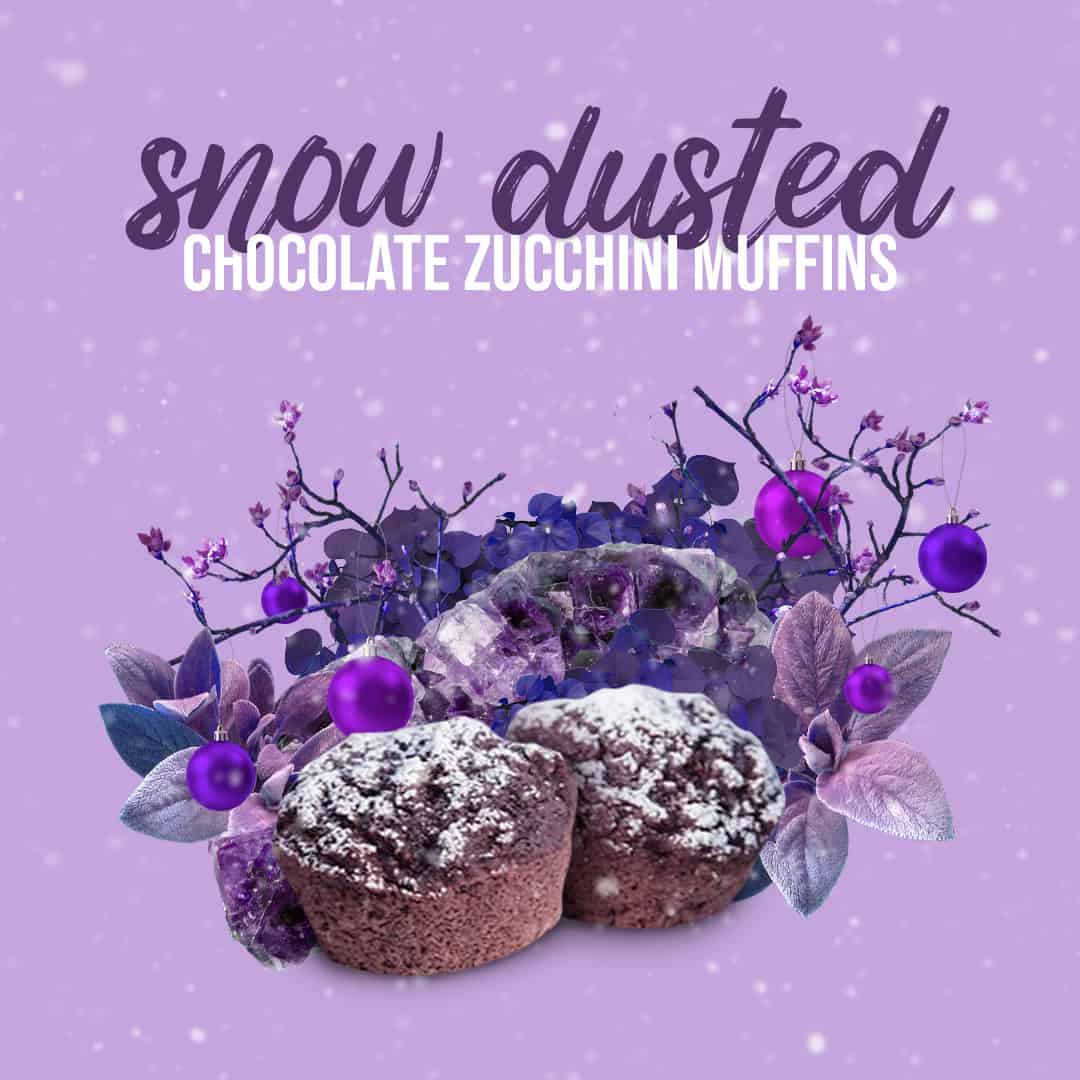 Speaking of my mom's cooking, these chocolate zucchini muffins were a delicious recipe that my mom made during her last visit. They were so delicious that I never had enough time to take a picture of them! The last time she was here, we made this recipe about 5 times but they were all eaten by the time I had the energy to photograph them!
Finally I have the recipe and picture for you! We just made this batch today.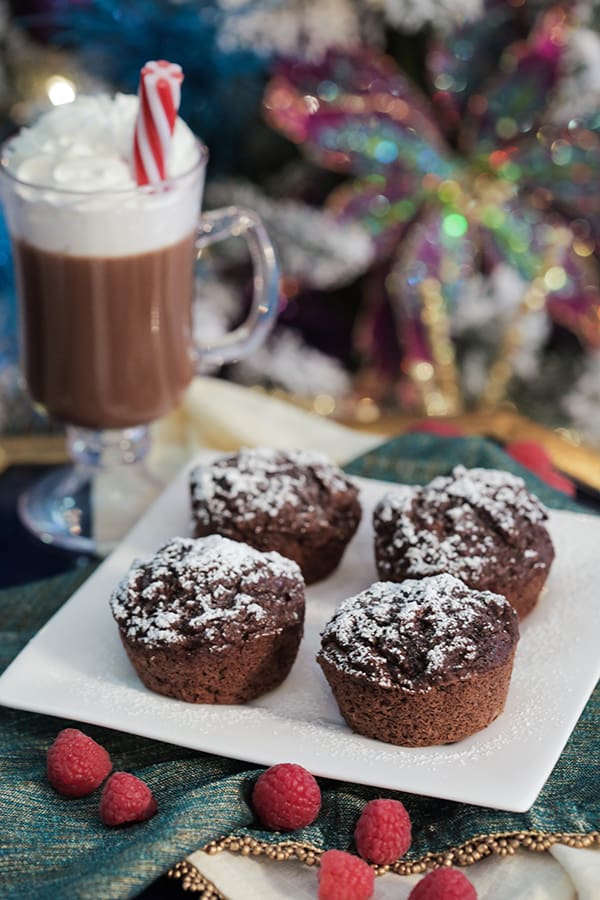 What I like most about this recipe is that the muffins are not overly sweet. They have the perfect amount of sweetness that makes them great for breakfast or snacks. (I ate 3 of them today lol)!
We snow dusted these with some powdered sugar! It was my mom's idea and I thought it was perfect for the holidays. I hope you LOVE this recipe!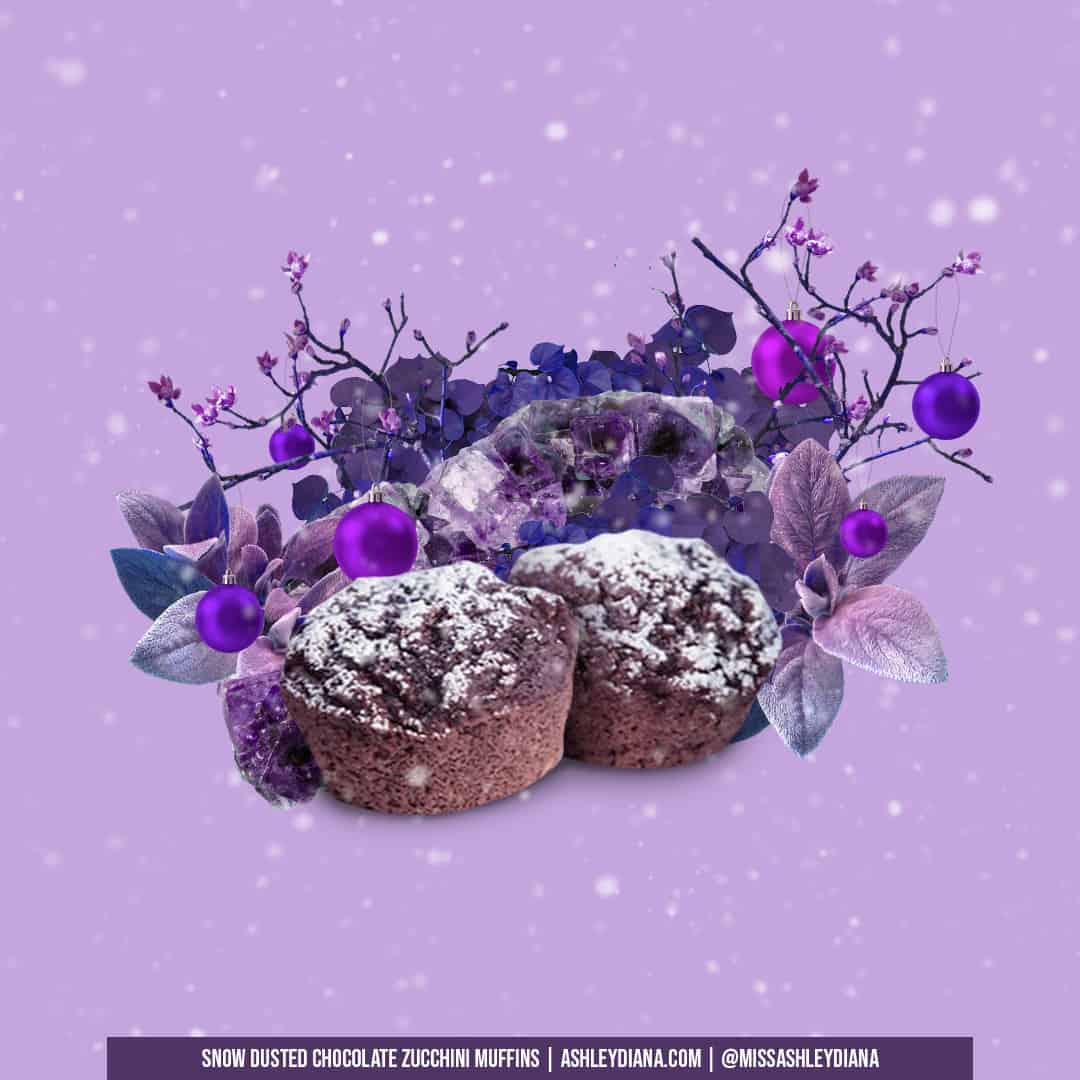 Snow Dusted Chocolate Zucchini Muffins
INGREDIENTS
1

Cups

& 1/2 Oat Flour

1/4

Cup

Cocoa Powder

1

Teaspoon

& 1/2 Baking Powder

1

Teaspoon

Baking Soda

1/2

Teaspoon

Salt

1

Ripe Banana

mashed

1/2

Cup

Applesauce

unsweetened

1/2

Cup

Sugar

1/4

Cup

Non-Dairy Milk

unsweetened

1

Teaspoon

Vanilla

1

Cup

Zucchini

shredded and drained

1/2

Walnuts

chopped

Powdered Sugar for topping
DIRECTIONS
Mix dry ingredients.

Mix wet ingredients.

Combine ingredients together.

Lightly spray muffin pan with oil.

Spoon mixture into pan.

Bake for 25 minutes at 350 degrees.