More and more people want to work from home. And now more than ever it's possible to turn your hobbies into money.
This is very exciting to me! I love how our culture and our lives evolve. Not only are there endless opportunities but you can now turn your hobbies into money.
We want to be home with our babies, have the flexibility to travel more often, or we just simply want to stay in our pj's all day and sleep a little later. 🙂
Whatever your reason may be, I am a huge supporter of working it out to work from home!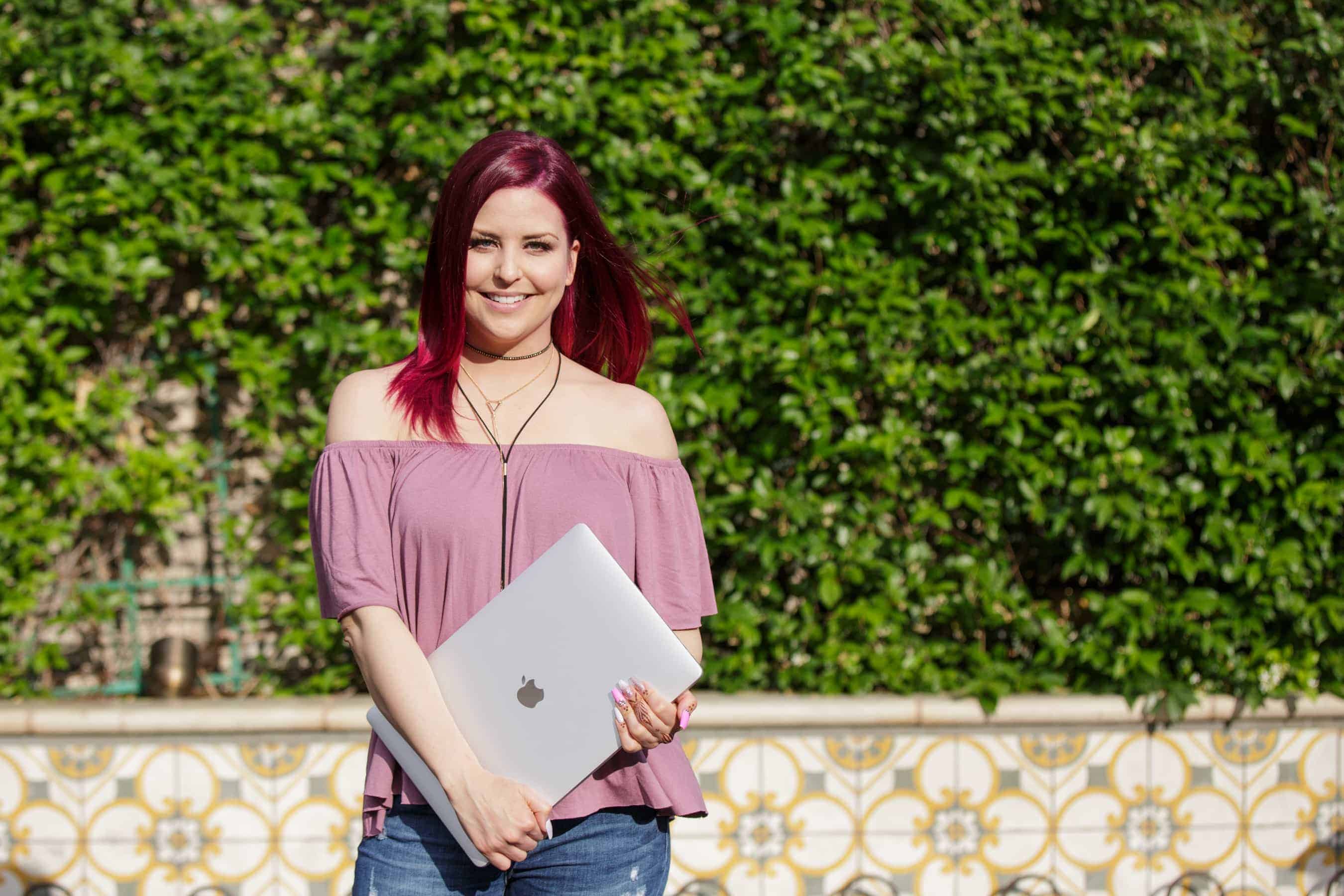 I truly think that you too can turn your hobbies into money! All you need is a plan of action, goal setting, and focus.
I know…I know…it may seem a bit daunting at first, but I promise that after you finish reading this blog post you will feel inspired and empowered to do this!
Let's talk about some ways you can whip up cash at home and be your own boss. Here are some ideas..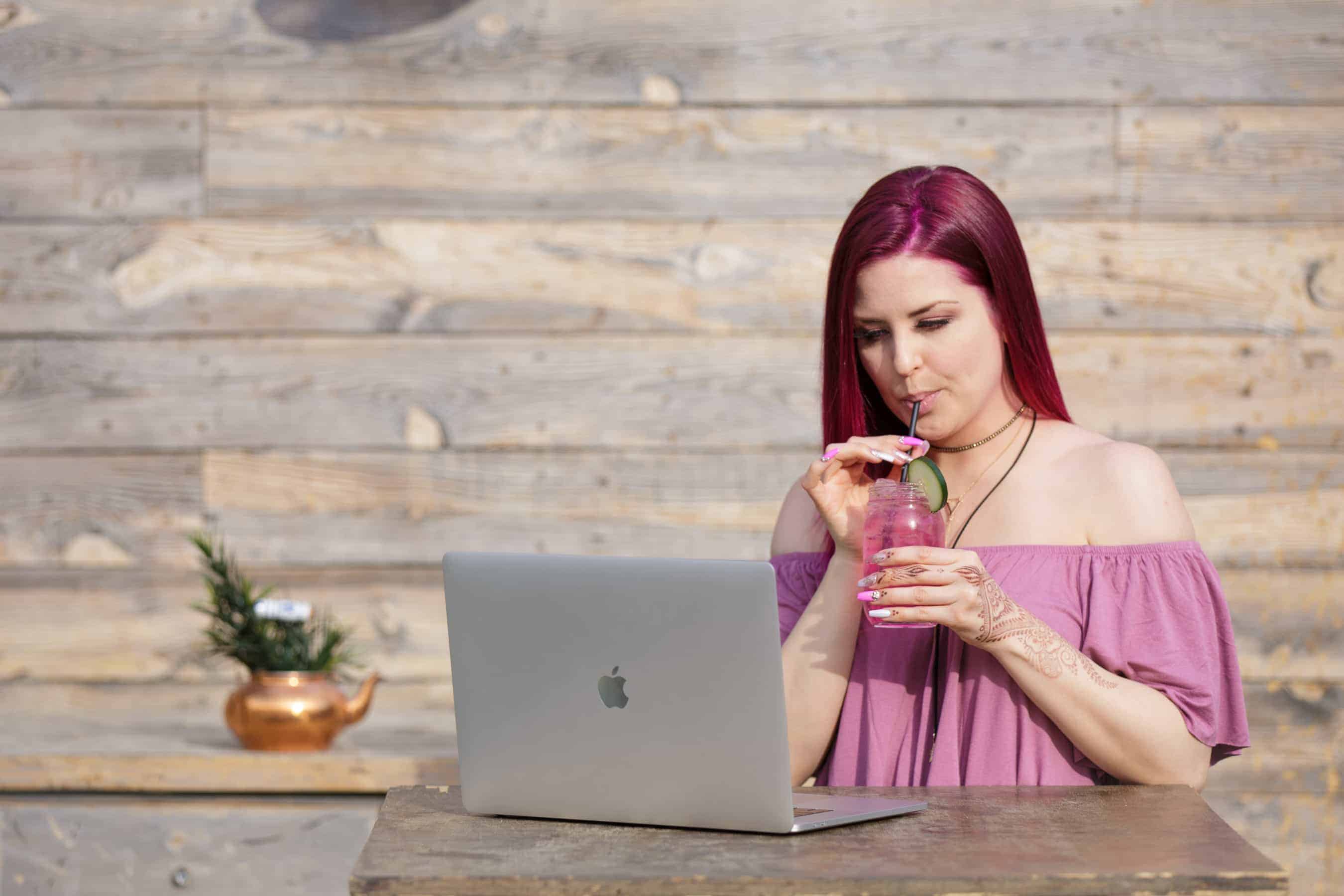 Do You Like To…..
Yes! You CAN make money from drinking wine! There's a direct sales company called, Traveling Vineyard, where you can join to become a wine guide. You don't need any experience and you can learn as you go and make money while you're learning (and drinking ha!).  You'll be assigned to a wine leader in your region, then the company puts you through an online training course were you're taught how to do a wine tastings and grow your business. You can host wine tastings & food pairings at your home or at your favorite venue. You'll make money from building your wine team, from selling wine, and from selling wine accessories. I don't know about you, but I love this idea! If I didn't already have a blog, I would probably do this!
By the way, whats your favorite kind of wine? I always like to try new ones. One of my favorites is Meomi. Let me know your favorite wine in the comments below.
You're great with the camera, so it's time to start turning those shots into profit. There are many ways you can do this. I think the best way is to start an Instagram account, but the key here is to use targeted hashtags. For example, I found my photographer, Natalie, because she used the hashtag #lasvegasphotograher on one of her photos. If she had not used this hashtag, I never would have found her! If you're just getting started, you'll want to reach out to  influencers or models and offer them a free photo shoot. This is a great way to build your online portfolio. Be sure to ask the model to tag you and share your name with her friends, family, and fans. This should send you new paid gigs.
Another way to make some side income is to create an account on Shutterstock, Photodune, or iStockphoto and start uploading your professional photos. You'll start making money when people download your images. TONS of websites and blogs use "stock" images to fill their pages. I even purchase photos from time to time when I can't create exactly what I need or need a photo in pinch.
If you are passionate about healthy eating, I would recommend becoming a health coach. Why not live and breathe what you love? Start helping people! It's easier than it sounds, I do not mean that you need go get a dietician degree which requires 4-6 years of college education. A health coach is different. As a health coach you can specialize in exactly what your health philosophy. There are many credible institutions where you can receive education and certification as a coach. I would recommend taking 2 or 3 courses…it's always important to continue your education in this area.
I took the plant based nutrition course through eCornell. It was fantastic, andI highly recommend it to everyone. Even if you already have a nutrition certification from somewhere else, get this one too. It's a 6 week course and it's awesome.
Don't forget to stay informed by attending health conventions to see & hear your favorite doctors in person. (My favorite is the Healthy Life Expo every year in California).
To get started today, I want you to start sharing your healthy eating habits through whatever social media platform you use. Start taking pictures of all of your food, share tips to healthy living, and give people a reason to look up to you for health inspiration. If you always provide VALUE, I promise people will start asking for expertise. 🙂
Once you're a health coach, I would offer your services at no charge to 3-5 people in order to build great client testimonials. You'll need to polish your coaching skills anyway, and your free clients will be your first success stories! Offer healthy dinner parties at your home and give a presentation to your guests sharing your passion for health. Give your guests cute party favors that have your health coach information inside.
A couple of my friends, Cathy Fisher and Katie Mae, have created delicious (and incredibly healthy) food blogs where they not only coach people on nutrition topics, but they sell cookbooks, and also teach hands-on cooking classes. Great idea, right? My friend, Sari Dennis, is a health coach, who often hosts gatherings in her home while providing people with a lot of value in order to build her wellness business. Networking and organic outreach is very important when it comes to building your own wellness business.
If you love to write, then there's no reason you can't be a freelance writer. You can set your own schedule, work from home, sit on your couch and write, or cozy up at a coffee shop and write. There is a really great website called Upwork where you can search job listings for people hiring writers. You'll just need to create an account and upload some of your writing. Depending on how great of a writer you are, you could make up to $40-50 an hour for writing for websites or blogs. Writers in the USA who are fluent in English seem to be able to charge the most for their writing skills.
Also, if you love to write, start a blog! Actually you can easily do both of these thongs (Upwork & your own blog). Make money asap from freelance work while you're building your blog. (If you need assistance in starting your blog and business, make sure to go the end of this post!)
Also be sure to sign up for HARO (Help A Reporter Out). HARO sends out emails 2x a day with a huge list of articles that magazines, online publications, or bloggers are looking to have written. It's an amazing way to get credibility and media coverage! My feature on the massive website, Stylight, was because of HARO. Pretty cool.
If you love to throw parties or if you have a passion for sharing meals with friends, I have a few ideas for you. There is a company called Eat With where you join and start hosting dinner parties at your home asap. You don't need any type of culinary education. You create meal menus for Eat With, and they will review your menu. If it's approved you'll be added to the Eat With community and get paid from people dining with you! I think this is a really fun idea…it's kind of like Air BNB meets the food network. This is awesome for people in big cities!
Alternatively, start a party blog! Hell YES! How fun, right? If you start an entertaining party blog, you better email me directly because I'll want to follow that asap! I love a good tablescape, mini quiche, and a fancy martini. All silliness aside, a party blog is a real way of making money – start sharing your appetizer recipes, your festive cocktail recipes, and your table decor! Take lots of photos, pin them to Pinterest, and start rolling in some dough. (And for more advice on rolling in the dough from your new party blog, I want you to check out my program AND we will be BFFs asap)
As I mentioned earlier, Upwork is a great place to display your skills. I have shopped for graphic designers on Upward before and have had success. If you are great with the computer, love designing, and want to work for yourself from home, freelance design is perfect!
Another way is to reach out to local businesses (who have crappy graphics) and offer your services. SO MANY businesses need help in this department! Every business is online now, and they need you! The key here is to not be shy! Get out of your comfort zone and make it happen.
Live a Holistic Lifestyle?
In my opinion, if you're living a holistic lifestyle, but you haven't mastered how to make an income from it, TRUST ME when I say to start working with essential oils. There are SO many ways you can use essential oils as a part of a  holistic lifestyle (and there's a high chance you're already using them!).  Don't be shy and start turning your holistic lifestyle into cash in your pocket. Teach people how to heal their bodies by living holistically, by living mindfully, and by making happy changes into their daily life! You can teach others how to make delicious food with essential oils, show them how to relieve their pain naturally with the application of an essential oil tincture, or craft organic skincare products with natural products and oils. I could go on and on…but I'll stop there for now. 🙂
There are lots of oil companies out there. I personally love & use Young Living in every way in my daily life and with Lily. (If you want to know more you can email me [email protected])
If you love working out, then start sharing your passion and knowledge. This can be a great way to turn your hobbies into money. Fitness is something that is NEVER going out of style, and there's ALWAYS going to be someone who wants be in great shape like you are. Of course, the best thing to do is to become a personal trainer. I think it's important to have that credibility. It doesn't necessarily mean that you need to work in a gym and do one-on-one training, but get the certification so you're legit.
In the meantime, start an Instagram account and a blog where you can share your daily exercise routine, workout tips, motivation, and maybe even your protein shake recipes. 🙂 First, start working on a meal plan program with a 21 day exercise plan (just an example). Next, I would recommend offering a "freebie" to your new fans. For example, offer them a 10 recipe ebook for free if they sign up for your newsletter, and then when your program is for sale, you can directly send them the offer. $Cha-ching$$$
My favorite workout influencers (who sell MAJOR amounts of programs) are Ashy Bines and Kelsey Wells.
Mmmm I can smell all your yummies now. 🙂 If you make treats that you know people will love, then start reaching out to small shops, bakeries, farmers markets, and specialty stores in your immediate area. Find spots that either already sell specialty food items, or would be willing to take on a new line.
My girlfriend, Yvonne Ardestani, is killin' it with her treats in LA! She started selling her treats in one bakery in LA, after 2 years she's in 30 locations!
Again, you'll need to start your social media and start networking. Theres no reason not to take advantage of social media marketing when it comes to getting your name out there. Take scrumptious photos of your treats and start getting social.
If you feel like you really have the knack for social media, but you don't really want to do your own, reach out to businesses and offer to do their social media. Social media management is a career field on it's own! Every business should be using social media, but many owners of business just simply don't have the time to do it or they don't know how. If it were me, I would reach out to some of the local businesses in my area who don't have a strong social media presence, and I would put together a proposal offering my services to run their social media.
Etsy is the place to be if you love DIY & crafts!
For example, take Larissa from Michigan, who has made $100K from her BeCozi Etsy shop where she sells her handmade knit wool blankets. (I read about her in a magazine) Her passion was knitting, and a friend told her that she should try selling a few on Etsy. People went crazy for them! I love this success story, and this can be yours too.
What are your favorite Etsy stores? A few of my faves are Chelsea Flower Crowns, Cutie Couture, & Love Lucy Bea.
If you love fashion, then you're in luck! Of course you can start a fashion blog; this would be lots of fun, but it will also be a very expensive type of blog to launch, not to mention very competitive. Alternatively, you could be a personal shopper (I think this would be so fun)!
One way to turn your hobbies into money and start making cash asap is to set up an account through Poshmark. As a matter of fact, this is THE PLACE to be if you want to sell clothes.
People are obsessed with buying and selling on Posh. Clean out your closet and take cute photos to post on your Poshmark page. If you're really clever, you can purchase clothes on sale at your favorite stores and sell them for more in your Posh store.
I did a MAJOR clean out of my closet recently (bc my body is different after having a baby ya know), and I put everything on Posh! You can shop at my store HERE…really cute stuff! 🙂 Poshmark takes a percentage and they take care of all the postage.
They make it really easy to make money out of your closet! I've made a couple hundred dollars simply from selling out of the app. It's cool because otherwise the clothes would have just been sitting there getting no use.
After you make some sales, you can pursue your real passion which is buying new outfits, right? 🙂
Tip: Additionally, be sure to wrap your clothes in pretty tissue paper inside your box and write a sweet thank you note. Basically, you want your shoppers to come back to your store and "posh" with you. (FYI many people do Poshmark as a full-time biz! They even have a yearly Poshmark convention that focuses on growing your business!)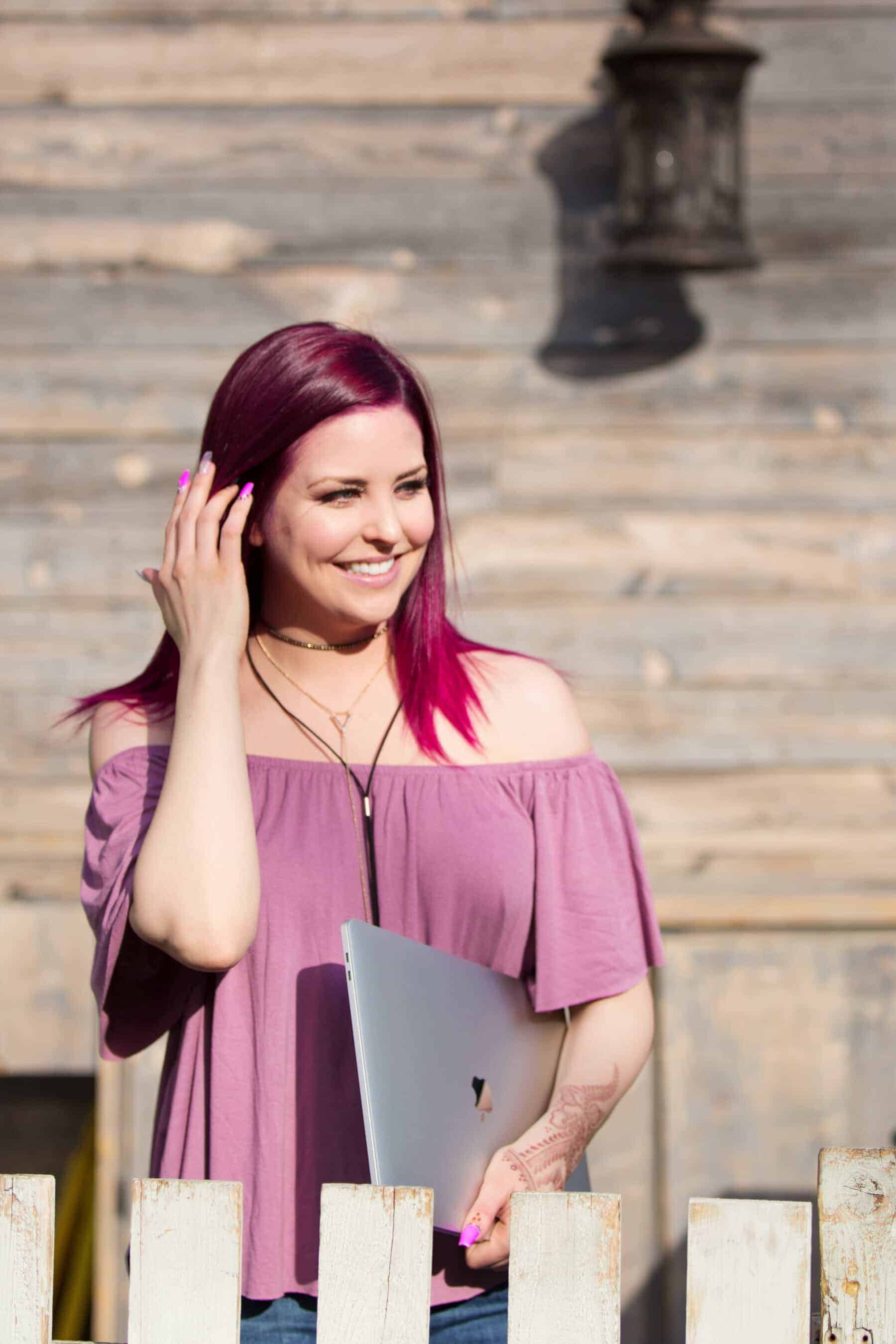 Are you feeling inspired?
I hope so! I swear I could have written a 12 page article on this topic because I'm SO passionate about helping people create a life and business that they love! If you have something that you want to share with the world, I promise that you can turn it into a lucrative income to support your lifestyle (and I can help you)!
Today we have so many opportunities at our fingertips…literallly! As a matter of fact, technology has opened a million doors for you to turn your hobbies into money.
All you have to do is get some fire under your butt, then take some chances! No one ever succeeded without taking the chance and stepping outside of their comfort zone. No one has ever succeed while having a "victim" or "scarcity" mindset.
You WILL have the life you want if you make the choice to invest in yourself!
I have gone through many ups and downs in my business, but I can tell you that in the end…
It's Worth IT.
I want to help you succeed, and I want to invite you to check out my Infinite Influence program where we can work together to turn your hobbies into money. The course offers in-depth techniques to help start your brand online. Moreover, we have a members-only Facebook group for continued support – its a great community to network with other like-minded entrepreneurs.
Comment and let me know if you have any other suggestions to turn your hobbies into money!
Or let me know how you turned your hobby into your business!
SaveSave
SaveSave
SaveSave