It's officially pumpkin season, which means I'm kick starting the first day of fall with this extravagant Pink Pumpkin Martini.
It's pretty fab, right?
This isn't you're usual pumpkin spice martini. This is a completely original creation that's low in fat, perfectly spiced, and packed with vitamin C (and vodka…who am I kidding?) 🙂
That's what we do here, we keep it fun and add a healthy twist! Remember my Ghoulish Martini I made for Halloween last year? Boozy beverages are so fun to make.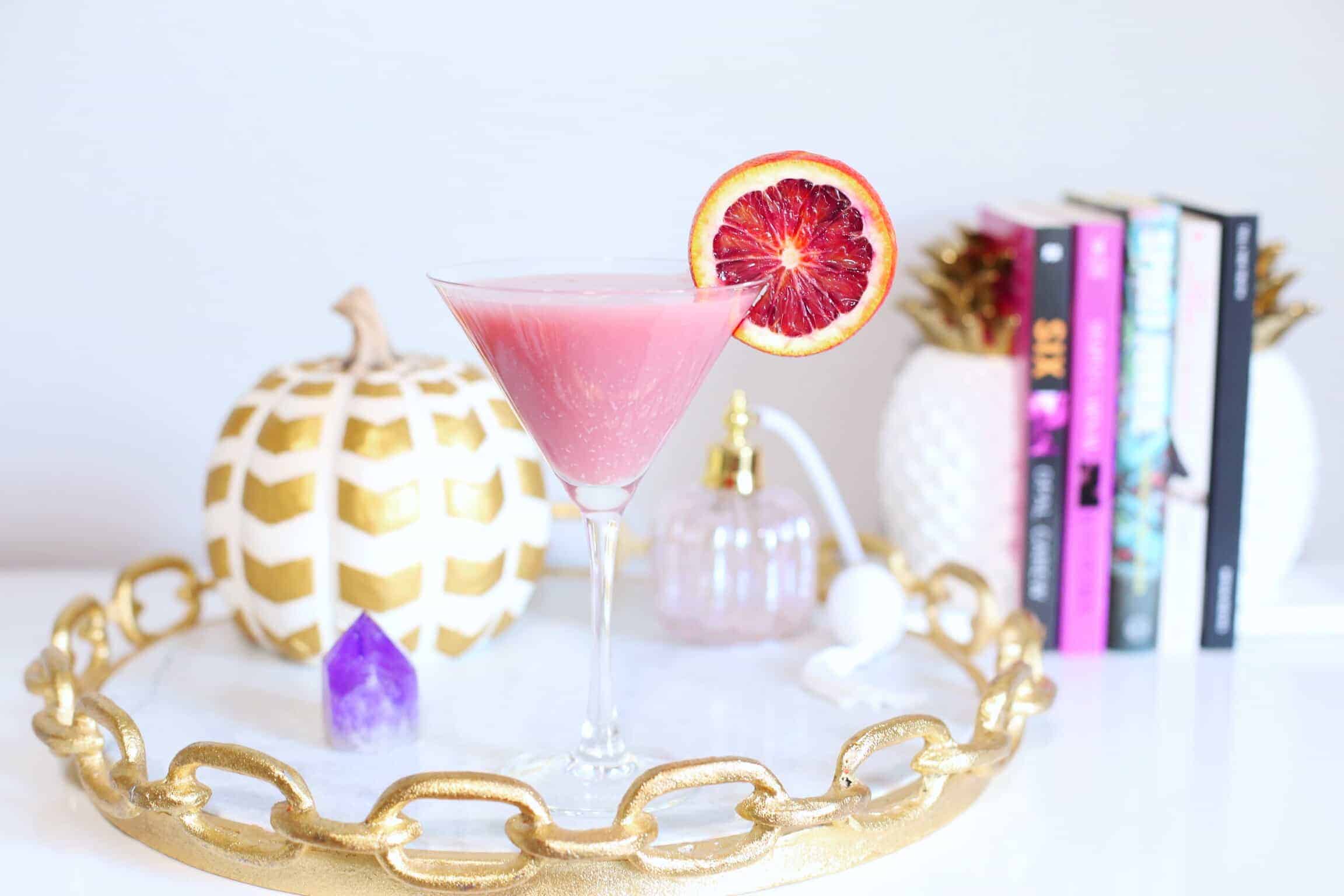 This recipe came about because I wanted to make something festive, but pink & original. I couldn't find any fall festive pink martinis online, so I decided something new needed to be created.
Karen (my amazing nanny) and I taste tested these to perfection earlier this week. I tried to get Alex to taste test too, but he was a party pooper. Ha!
I used Veil Pumpkin Vodka and Mr. Stack's Pumpkin Spice Liqueur from Total Wine to make this boozy. (The last at the store said it was completely dairy-free…so yay!) I was dying over how good the pumpkin vodka tasted! It's so sweet by itself. If you're a martini veteran, just chill that shit and pour it in a glass. Honestly, even if just mix these two together, you'll have yourself a very traditional and creamy pumpkin spice martini.
Back to this recipe, my Pink Pumpkin Martini is the perfect balance of sweet and tart. Just how I like it! I used to love overly sweet beverages, but now I like them with a little less sugar, and we all know we feel better the next day if we cut down on the sugar anyway.
Let's talk about the healthy stuff for a sec. Cinnamon! If you want to use the healthiest cinnamon, use Ceylon cinnamon. It's extremely heath promoting, and WAY higher in antioxidants than regular cinnamon. The lemon and orange, help to balance and alkalize this drink (and like I said earlier, it totally helps to dodge a hangover).
Last but not least…the blood orange is what made this drink pink! I had purchased red food coloring because I didn't even think about the orange turning it pink. I was super excited to find that I didn't need to add color. Although, blood oranges vary in color, so you may want to keep some dye on hand just in case it's not as pink as you'd like.
So yeah…I hope you like this unique creation! I think it's really fun, and it will be something fun to try during the fall season.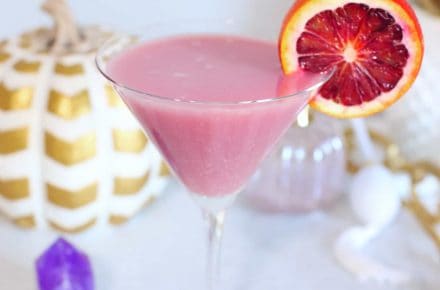 Pink Pumpkin Martini
INGREDIENTS
1

ounce

Blood Orange Juice

1

ounce

Lemon Juice

4

ounces

Pumpkin Vodka

2

ounces

Pumpkin Spice Liqueur

1/4

teaspoon

Cinnamon

ground (Ceylon)

Ice
DIRECTIONS
Pour all ingredients into a cocktail shaker.

Shake and pour into a martini glass.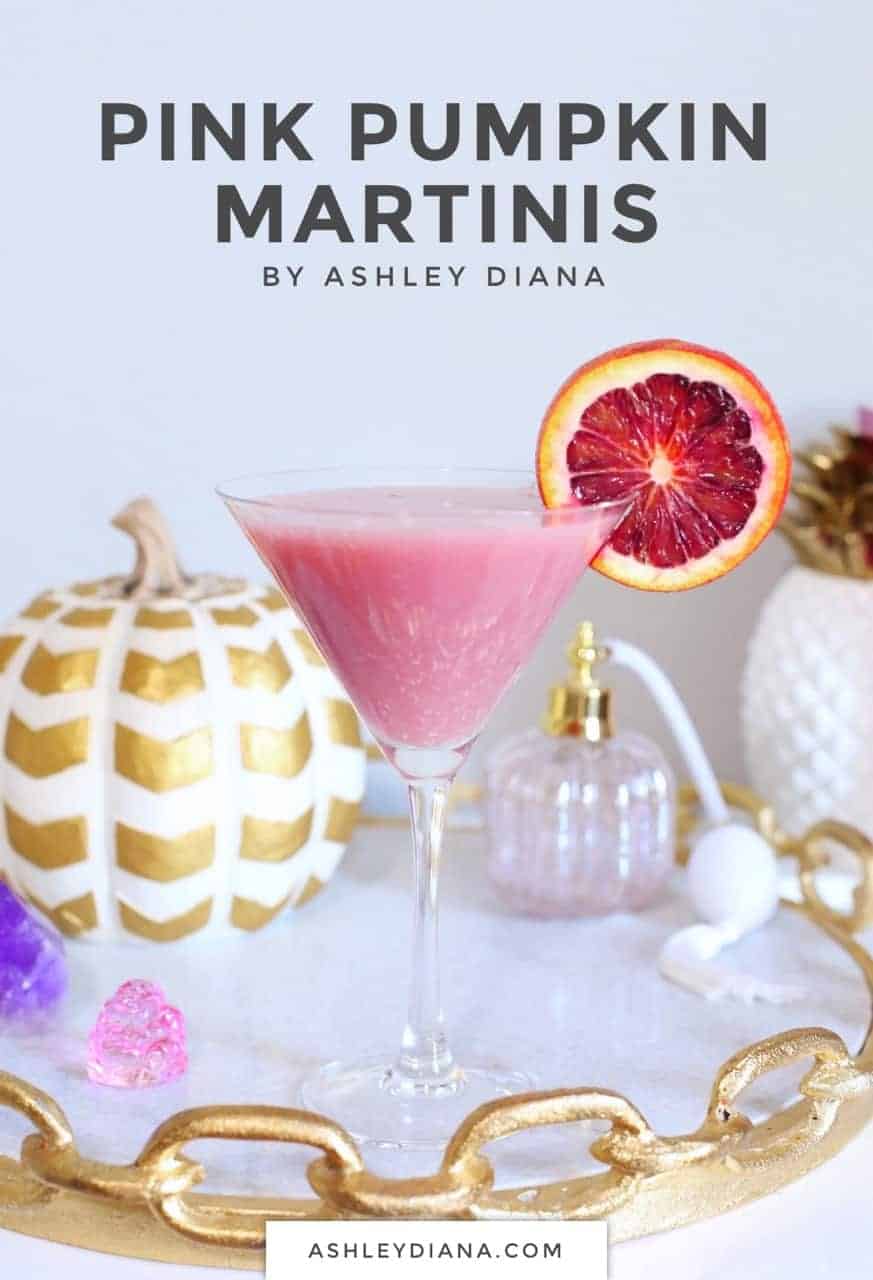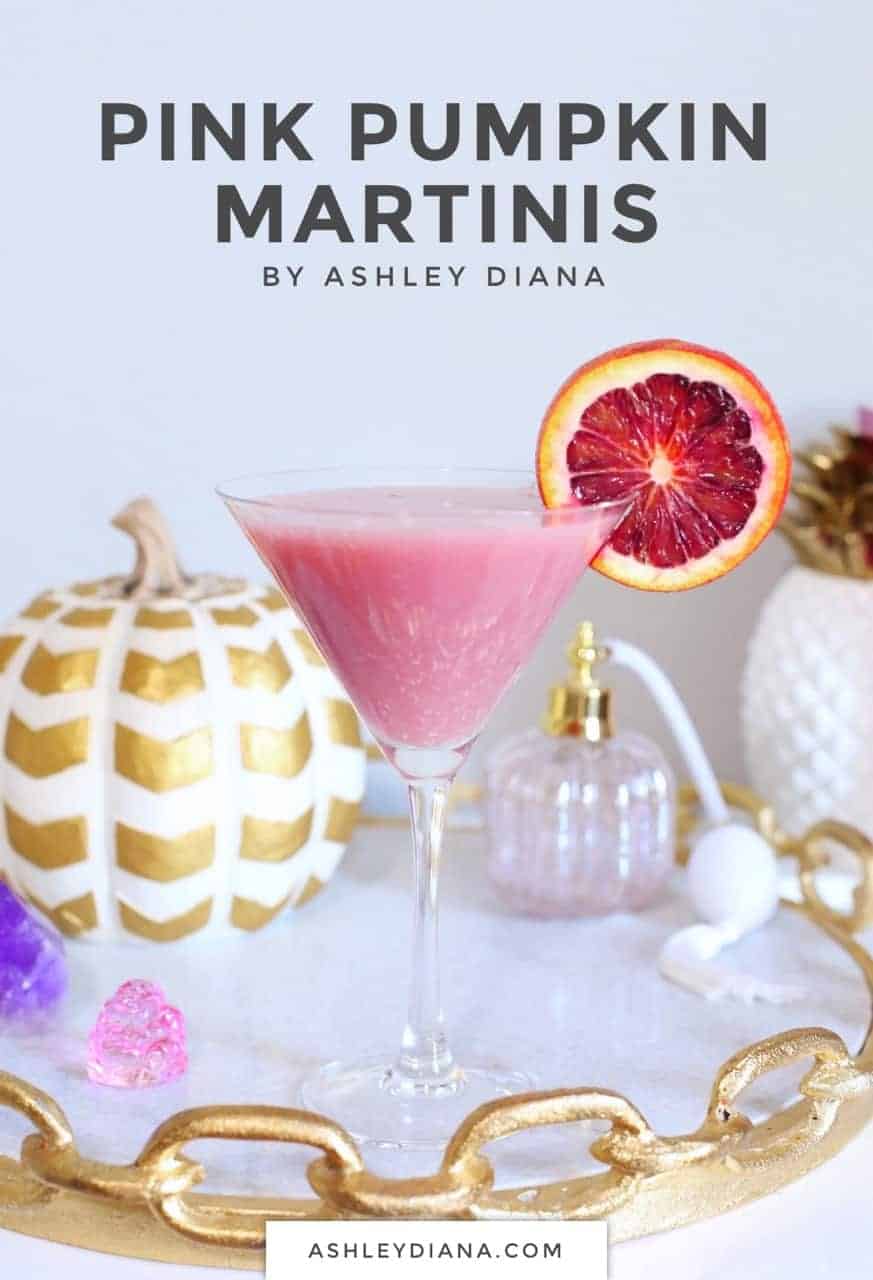 SaveSave
SaveSave
SaveSave
SaveSave
SaveSave
SaveSave