If you're a self proclaimed "over thinker", if you know that you've missed out on opportunities due to fear holding you back, OR if you feel scared to make decisions, THESE AFFIRMATIONS are for you!
These affirmations help you move from fear toward faith! Faith meaning that you are resourceful and empowered enough to move forward (fast!) in the best direction for yourself at any given time.
Listen to these affirmations daily to help you get out of your own way. We often think that not making a decision is as simple as 'not making a decision'…. OR that we stay where we are for the time being. This is 100% NOT the case. Not making a decision, IS a decision. Indecision is in fact a decision that serves as a false sense of security. Indecision, aka fear, keeps you stuck and it doesn't just keep you staying the same, it assists you in falling behind. We are either expanding or contracting, growing or dying. Nothing ever stays the same, so YOU can never stay the same.
Replacing fear with faith and belief in yourself that you DO IN FACT have the tools, support, resourcefulness, and acuity to make incredible decisions on demand is a superpower!
Allow these affirmations to help you live your best, fearless life. I love you and you got this babe!
Love, Ashley.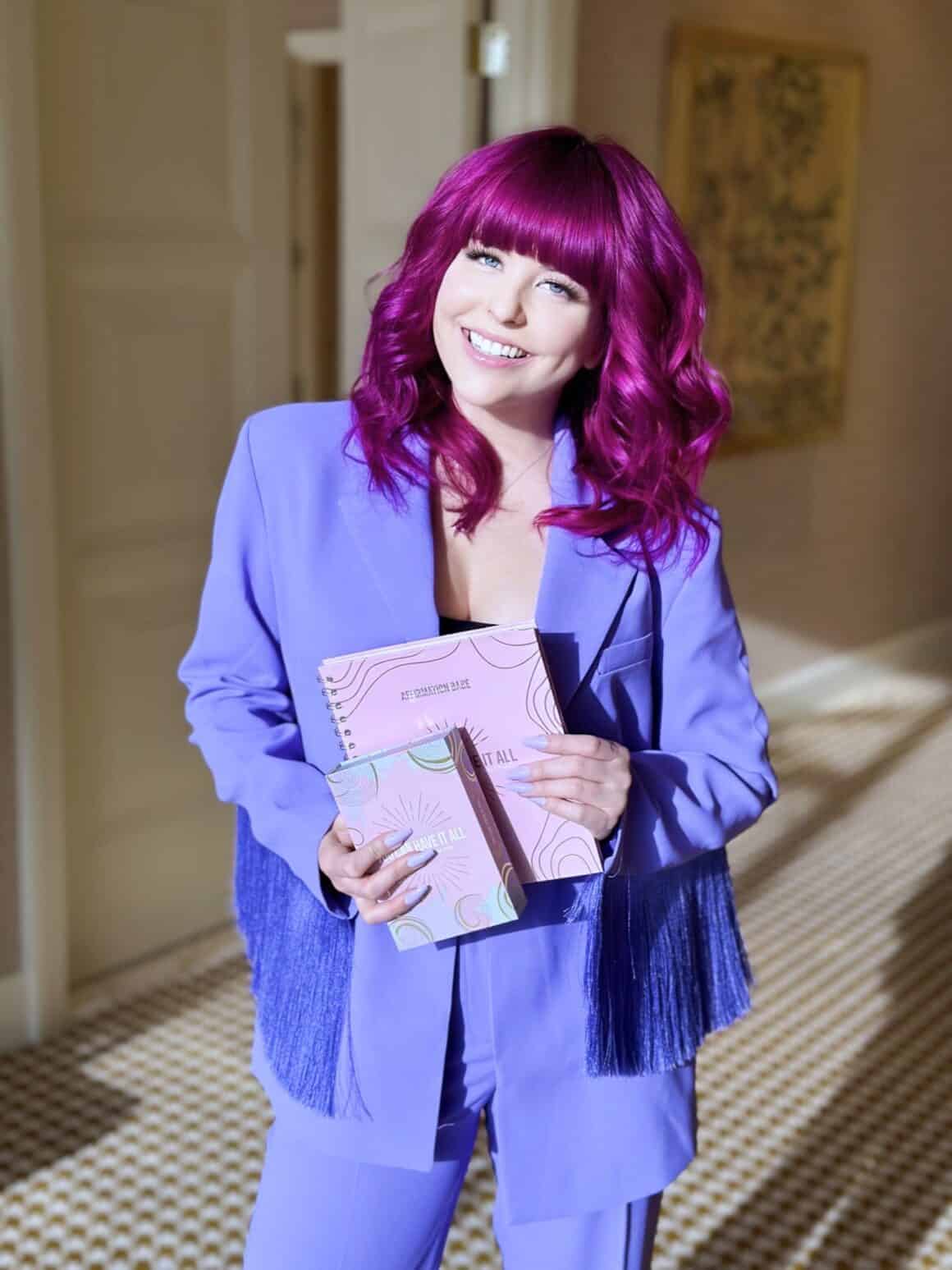 Affirmations For Releasing Fear, having faith over fear, and getting out of your own way:
Releasing fear. Releasing overthinking. Releasing uncertainty. TRUST. CONFIDENCE. FAITH OVER FEAR. THIS is the space I am in.
I let go of the person I used to be – the person who used to overthink every detail and miss out on opportunities. Fear has no place here. THAT is in the past. I am HERE, now. I accept radical and real responsibility for my life thus far and the life that I am creating now. My actions are in alignment with the person I choose to be. Not only is this present moment bright, but my future is bright. I am resourceful, excited, and inspired! I am stepping into my power.
I am keeping the faith. I trust that life is unfolding exactly as it's meant to, for my highest good. I inhale trust and exhale fear. When I look back at moments in my life, I will see how the dots connected perfectly. We can't see how the dots connect looking forward but we can always see how they fit together when we look back. This gives me the courage to move forward even when I don't know what exactly lies ahead. The truth is that – I am not supposed to know. I am following the path that feels right. One foot in front go the other. I am surrounded by support and resources, even if it doesnt always feel that way. I choose to see what opportunities are available. When I change my perspective, everything in my life changes. I am the kind of person that things work out for. I am the kind of person who is fearless. I am exactly where I am meant to be. I am infinitely capable; equipped; intuitively guided; my eyes are open to signs and synchronicities. I am called to be brave. I am called to have faith. Never stuck, never alone. Releasing fear, and inviting more JOY and possibility into my life. Faith over fear. Enjoying the process of evolving, learning, and achieving what is meant for me.
I have everything it takes to succeed – the confidence, the skills, the wisdom, the style, the vibe, the know-how. I am tapped into my magic. I am turning the volume up on my goals. I am in my super flow, she gets hers & then some, era. I am evolving, thriving, expanding.
I take action daily, celebrating every decision to move myself forward. I am living a bold life, taking grand leaps of faith. The mindset I have for the person I am and the person I am continuing to become is unshakeable. I cannot help but smile when I think of the progress I've made AND the person I see myself becoming in this process of incredible growth! I have wow'd myself! Look at all that I accomplished, simply because I said YES to life, YES to opportunity ,YES to possibility!
I enthusiastically propel myself forward. I effortlessly release anything that weighs me down or holds me back. I have broken all the chains that held me down in the past. I am free to fly. I am free to be. I am unstoppable. The enthusiasm I have for the direction my life is heading is next level. I am bold. I am relentless. I am living a purpose-driven life. I am radiant and thriving. I am flourishing, living my dream life on my terms. Unapologetic about what I actually desire, and fearless about making it happen. THIS is what it feels like to live a life with FAITH over FEAR.