In this episode of Affirmation Babe podcast, we've played up on the viral wellness trend, That Girl Routine, and created affirmations to support your wellness lifestyle and living your best kind of life that YOU design.
You'll be diving into the power of affirmations to help you cultivate a routine that energizes and inspires you. We're talking about making yourself a priority and optimizing every area of your life to reach ultimate fulfillment.
Imagine filling your day with positive, healthy habits that make you glow from the inside out. You consciously choose to take the best care of yourself, mentally, physically, emotionally, and spiritually. Neglect and burnout have no place in your vocabulary, babe, because you have designed an attainable yet polished, aesthetic routine that fuels you!
THAT is the vibe. All of THIS is the energy we are bringing!
You've set yourself up for success in every area of your life.
So get ready to affirm, transform, and embrace your inner power, elevate your self-care game, and attract the life you truly deserve. It's time to tap into the energy of that girl routine and unleash your greatness.
Remember, you are That Girl, and your best life is YOURS for the taking!
💜u, Ashley.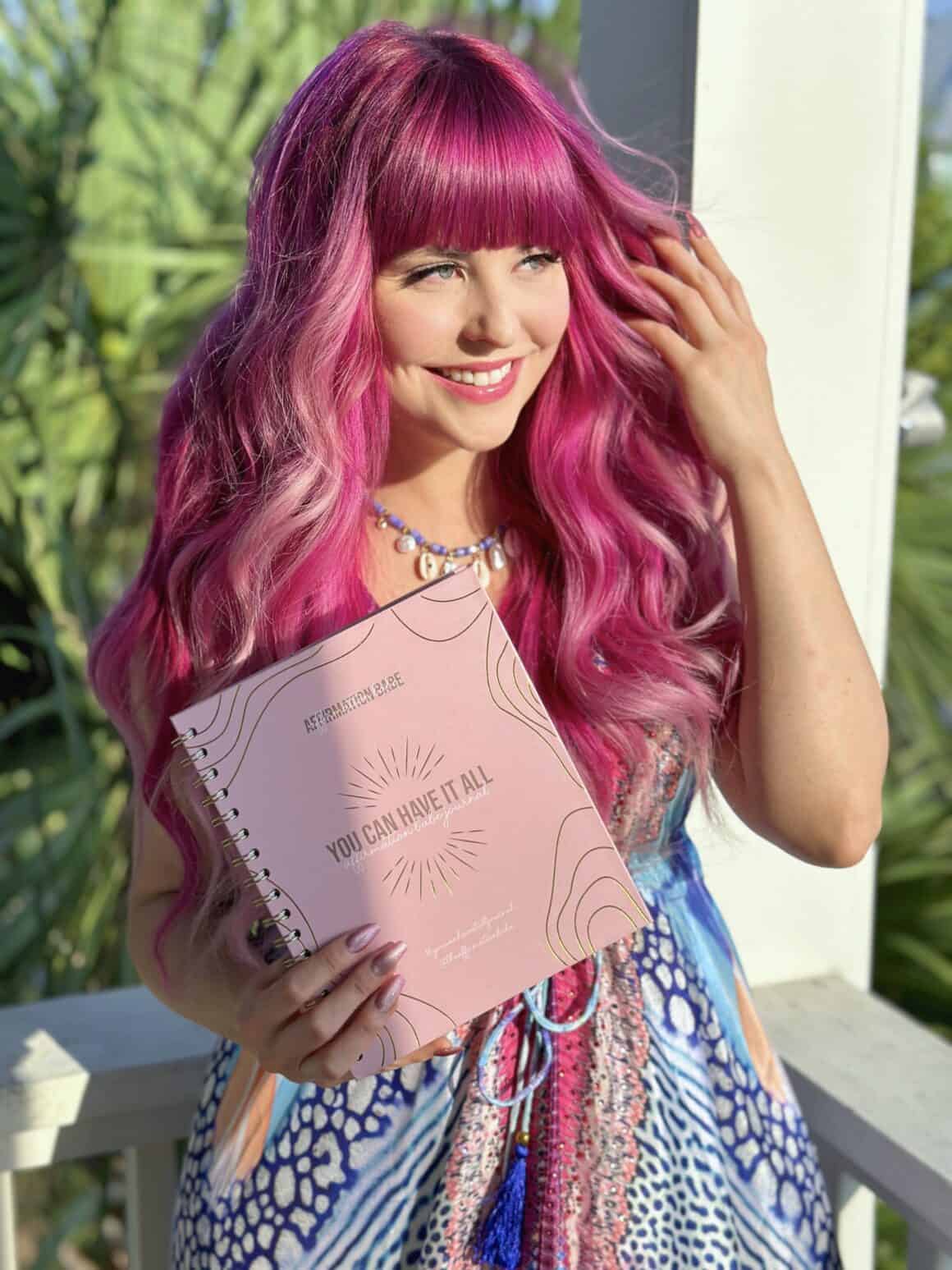 AFFIRM YOUR 'THAT GIRL' WELLNESS LIFESTYLE BELOW:
I am filling my day with positive, healthy habits that will make me glow inside out. I am choosing to make myself a priority, optimizing each area of my life to my ultimate fulfillment. I am taking incredibly great care of myself – taking the time to do alllllll the juicy, feel good rituals that light me up. I am capable of showing up as my best self, BECAUSE I consciously CHOOSE to take THE BEST CARE of myself, mentally, physically, emotionally, spiritually. The word "neglect" does not exist in my vocabulary. "Burn out" does not exist in my vocabulary. In fact, it's quite the opposite – my "that girl" routine energizes me and helps me thrive. I've created an attainable yet polished and aesthetic routine for myself. My routine inspires me, my surroundings inspire me, my commitment inspires me. I take the measures and steps necessary to thrive. I set myself up for success in ALL areas of my life, by investing in myself: my physical health, my personal development, my abundance, & my relationship with myself and others. I am moving my body and becoming stronger, more flexible, more powerful, more resilient, inside and out. I am staying hydrated, eating nourishing, nutrient dense foods. I am journaling, affirming, manifesting. Making sure my inner work practices are a priority, even if it's as simple as listening to this affirmation. I am pampering myself luxuriously and abundantly for no other reason than simply because I deserve it. When I take WONDERFUL care of myself, when I'm true to myself, kind to my body, when I feed my mind with positive input – I leave no room for negativity. There is simply no space left for toxic things, thoughts, or people. I am upgrading all areas of my life and turning on MUTE to everything that isn't. Investing in myself comes natural to me. Investing in myself, is an investment in my today and in my future. Making positive choices is not only natural, but it's fun and rewarding. I adore seeing how I show up today affects my tomorrow. My wellness and my healthy habits are so in check. My THAT GIRL routine is unique and custom to ME. I am choosing to commit to the rituals that really fill ME up. I am tuned in – and attuned to – my needs. I am ambodying wellness. I am living in alignment. I am cultivating gratitude. I am choosing confidence. I am practicing compassion. I am welcoming patience. I am living in and manifesting abundance. I AM THAT GIRL!