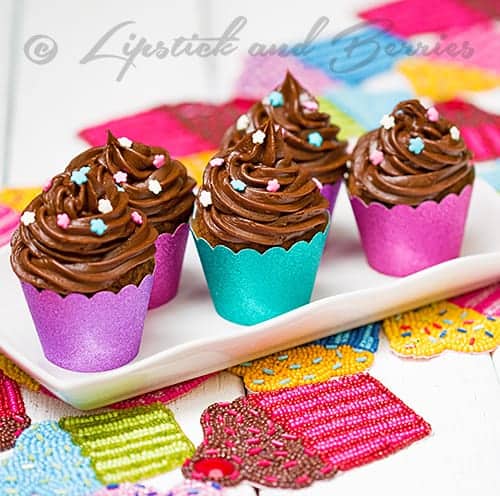 One of my favorite sweet treats used to be Nutella! I seriously used to eat it by the spoonfuls. I recently spotted Nutella in the store and suddenly had the strong desire to devour the entire bottle, which of course wouldn't make much sense since I don't eat dairy. I opted for a better (and more fun) option which was to make my own healthy vegan version! The most important component of this recipe is roasting of the hazelnuts. If they are not roasted it will not have any resemblance to Nutella. Raw hazelnuts can be a bit bland, but roasting will boost the flavor intensely.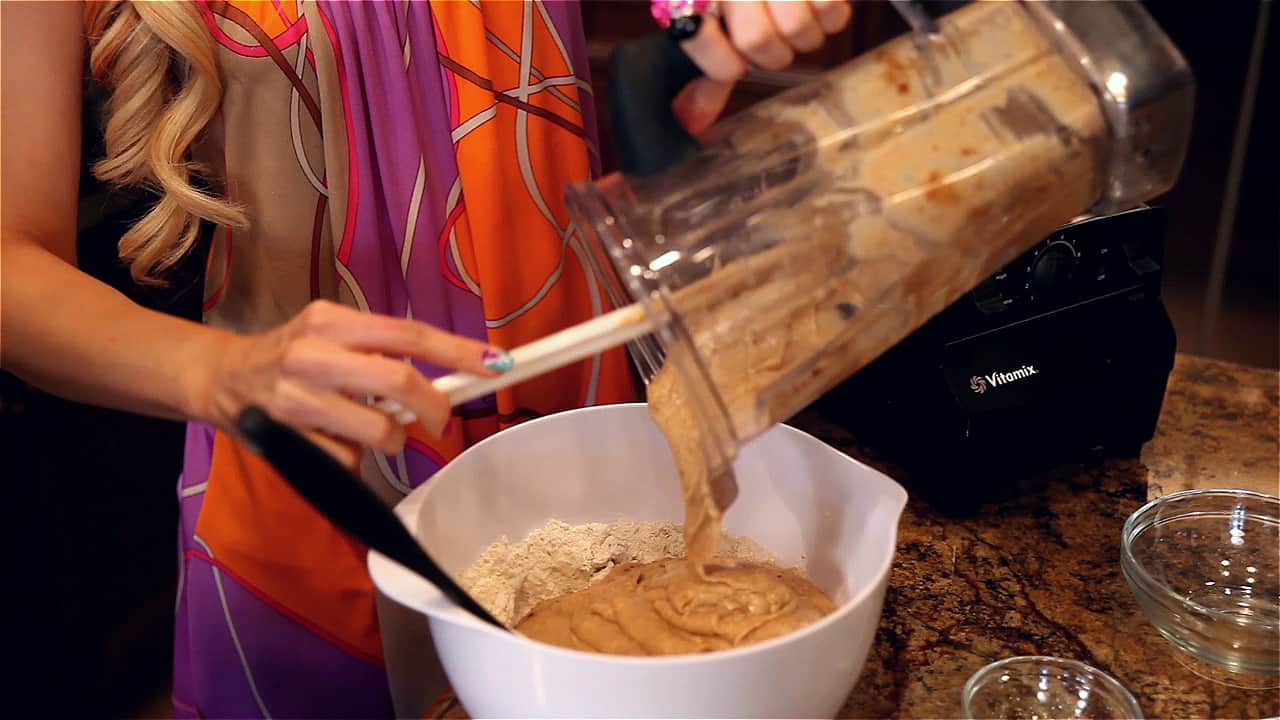 After I made my frosting I started brainstorming what type of muffin or cupcake it would be delicious on. After much thought, I came to the conclusion that it would be pretty dang delicious on anything, but I decided to start with a banana muffin because…well, I just because I love bananas!
These banana cupcakes are soooooo good! I like to raise the nutritional value of my recipes, so I added Goji Berries into the mix! The bright red color of the Goji Berries means that they are super high in antioxidants! I will take my antioxidants anytime I get a chance, so why not just throw them in there! The more berries we eat, the less chance we have at developing degenerative diseases like cancer, diabetes, and cognitive brain decline.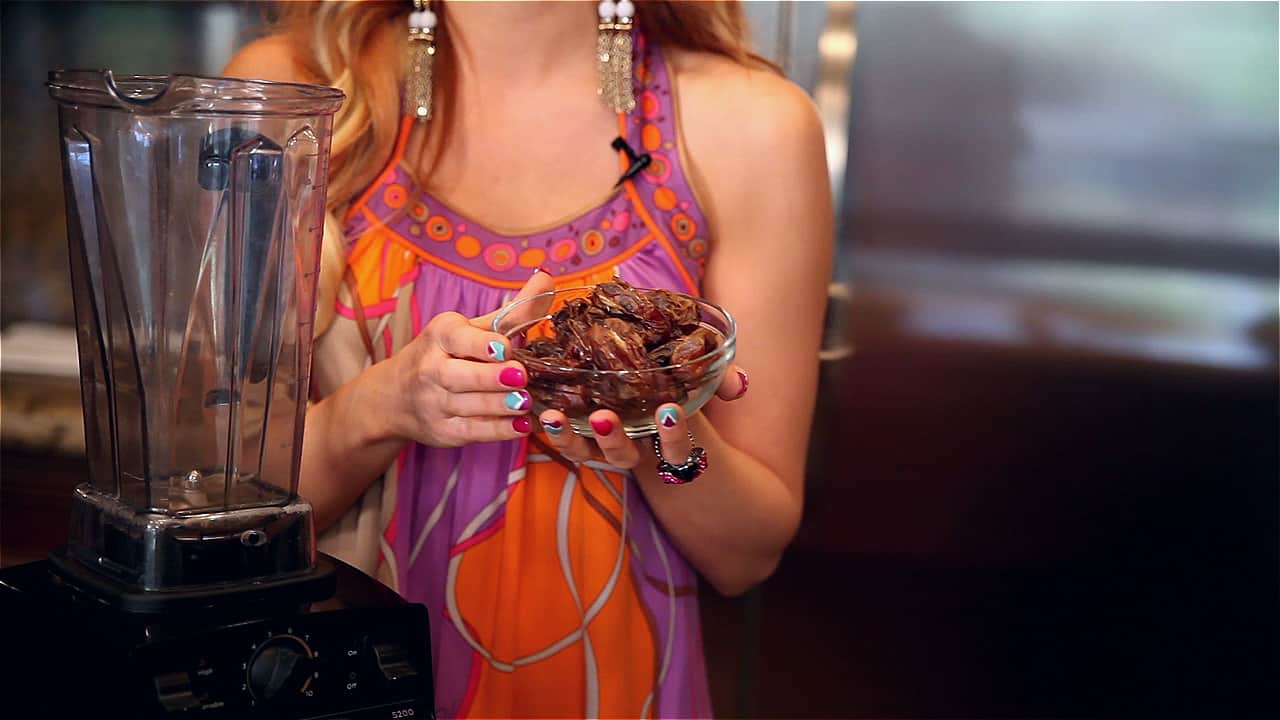 Danny and I have eaten these banana cupcakes without the frosting for breakfast, and we love them in more of a muffin form too. I actually would suggest adding a teaspoon of ground cinnamon to the banana mixture if you want to eat these as more of a cinnamon banana muffin….mmm YUM! Extra possibilities!!!!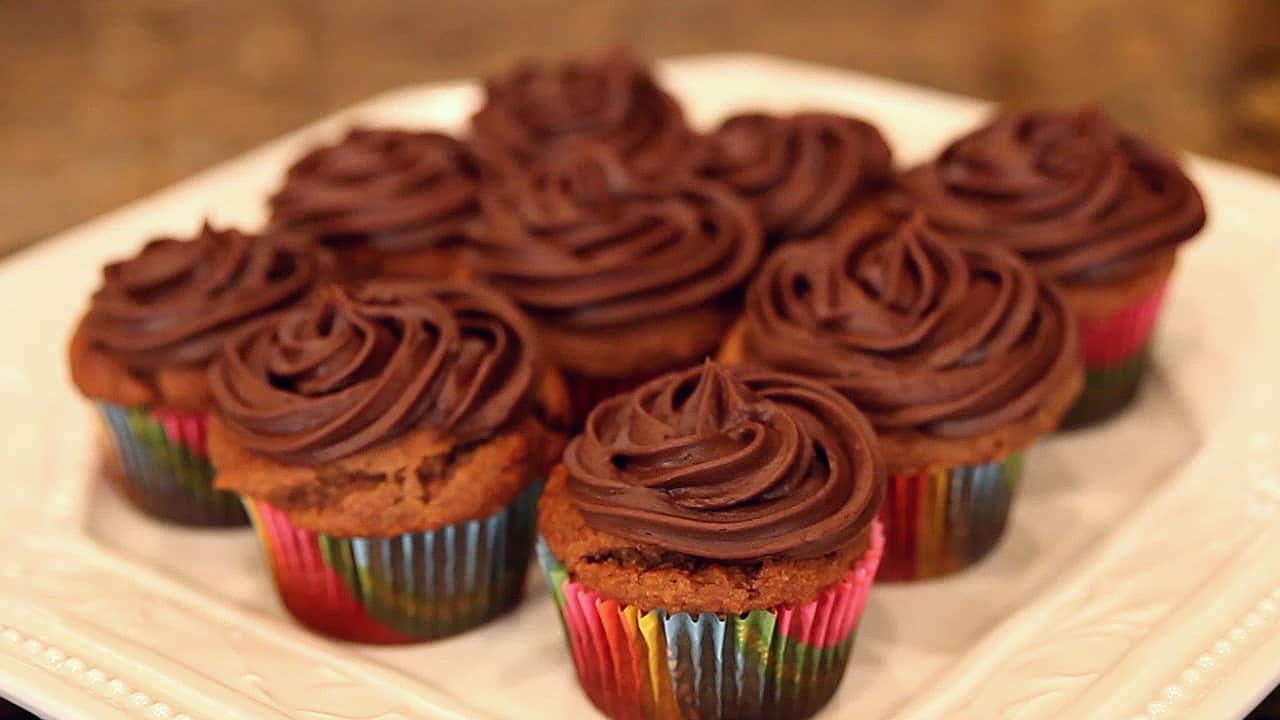 Have fun with these and ENJOY!!!
Banana Goji Cupcakes with Nutritious "No-Tella" Chocolate Frosting
INGREDIENTS
Nutritious "Not-Ella" Frosting Ingredients
1

Cup

Whole Hazelnuts

unsalted, roasted & skins removed

1

Cup

Cashews

unsalted, soaked for 4 hours in water & drained

1

Cup

Non-Dairy Milk

unsweetened (Soy, Hemp, Almond)

15

in

Large Medjool Dates

pitted, soaked for 30 minutes water & drained

1/4

Cup

Cocoa Powder

I use Wonderslim

1

Teaspoon

Pure Vanilla Extract
Banana Cupcake Ingredients (makes 12)
3

Ripe Bananas

smashed with fork

1/2

Cup

Date paste

1

Cup

& 1/2 Oat Flour (if you are gluten free

make sure the oats are certified GF)

3

Teaspoons

Pure Vanilla Extract

2

Teaspoons

Baking Powder

1/2

Teaspoon

Baking Soda

1/4

Cup

Goji Berries (optional

but extra nutritious & delicious!)
DIRECTIONS
Directions for Frosting
Preheat oven to 350 F degrees. Place hazelnuts on baking sheet and bake 12-15 minutes. Be sure to keep a very close eye on the nuts, do not cook longer or they will burn! Click Here for a great and easy step by step breakdown of how to roast ad skin the nuts.

Once the hazelnuts are finished, add all the frosting ingredients to your Vitamix or high powered blender. Blend on high until smooth. This may take a few minutes (and be a good workout!) If it is too thick for your liking then add a little more milk.

*If you do not have a high powered blender, I recommend doing this in 2 separate batches.
Directions for Cupcakes
Smash bananas with a fork until smooth. Add all ingredients besides the baking soda & powder to a mixing bowl and combine until smooth.

Lastly, add the baking soda and powder to the mixture and combine.

Spoon into a muffin pan lined with cupcake liners

*You can also add all cupcake ingredients into your blender and then immediately spoon or pour into a lined muffin pan.

Bake at 350 F degrees for 30 minutes. (Keep an eye on your oven at 25 minutes to see if they are finished as ovens can vary.)