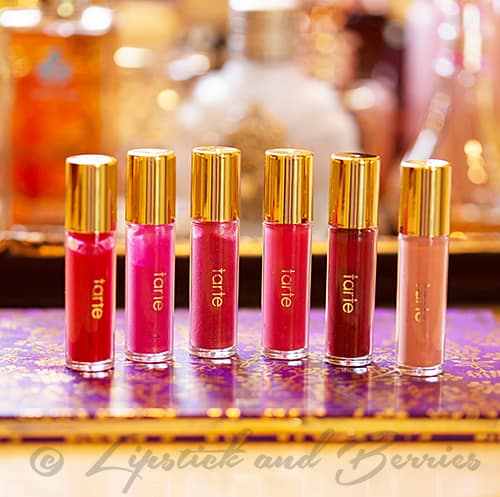 Lipstick is probably the most popular and most feminine of all cosmetics.  It is one that can instantly add life to an early morning face, and it can instantly add glam to a casual denim and white t-shirt outfit.  Makeup has been in our world for thousands of years, and Lipstick is one that will be with us forever.  Lipstick has made an incredible journey through the decades of time, and it's journey has been a bit of a roller coaster and quite controversial at times.  Lucky for us, lipstick is pretty even tempered now, and we have so many options…even healthier options!  Follow along and soak up this makeup-bag-essential's deep dark red history! 🙂
Since the beginning of time, people have had the need to set themselves apart from others.  Clothing, shoes, tools, and jewelry were some ways to start differentiating oneself, but facial painting and lipsticks were among the most dramatic ways to change the appearance.  (I am immediately reminded of the Native American facial painting)
In prehistoric times, the only way to apply color to the skin was with natural fruits and berries.  Mesopotamian women were the first people to start inventing an actual lipstick method.  They would grind precious gems and use the dust to add glimmer and sparkle to the lips.   (ooo la la, sounds like my kind of girls!)
To me, it comes as no surprise that the Egyptians were the first to further advance the manufacture of lipstick.  Egyptians were crazy over lipstick, they used red ochre and carmine to create a variety of shades. (although some of these concoctions were dangerous)
Fast forward to the 16th century, lipstick making had luckily become a bit safer, and Queen Elizabeth I brought popularity to lipstick.  Remember she was the one who popularized the white face and stark lipstick?  (interesting look huh?!)
In the 1700's the popularity of makeup dropped after Parliament passed an anti-cosmetics law stating that women could not wear cosmetics until they were married.  During this period, lipstick only was worn by low class women and prostitutes!
Cosmetics stayed on the downfall until the rise of the Industrial Revolution, and in the late 19th century, make-up made a comeback! This time it stayed!!
In the 1890s Sears Catalog ran the first advertisement for lipstick.
Mid-Century Hollywood actresses brought cosmetics front and center.  Lipstick became a staple in the makeup bag once and for all!
80% of North American women use lipstick regularly, and 30% or more of those women have at least 20 lipsticks.  (I know I do, but I range on the "hoarding" side of the equation!)
Today lipsticks reign supreme!  They create maximum bang for your buck! Many things have changed from centuries ago, but one thing that is static in our society is that each of us still want a unique look to distinguish ourselves from one another.  That kick ass color of Lipstick is the perfect way to do just that!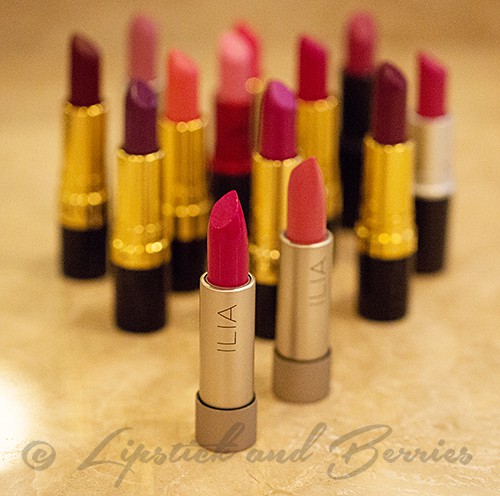 This is my favorite lipstick I'm wearing in this picture!!  I like pinky coral shades on me the best! Although I flirt with all different shades!  I am wearing lip liner by Make Up For Ever in 15C and Ilia Beauty Lipstick "In My Room."  I lightly color in my whole lip with the liner and then apply the lipstick.