Imagine yourself walking through beautiful purple fields in the south of France. You stop to smell the roses (well in this case, the lavender), and you feel yourself instantly begin to relax. You feel the sun's warm rays, a refreshing breeze, and the soft earth beneath your feet. A sense of calm and tranquility washes over you. The deeper you inhale the fragrant floral scent that surrounds you, the more you feel perfectly at ease. That's the power and beauty of Lavender, baby!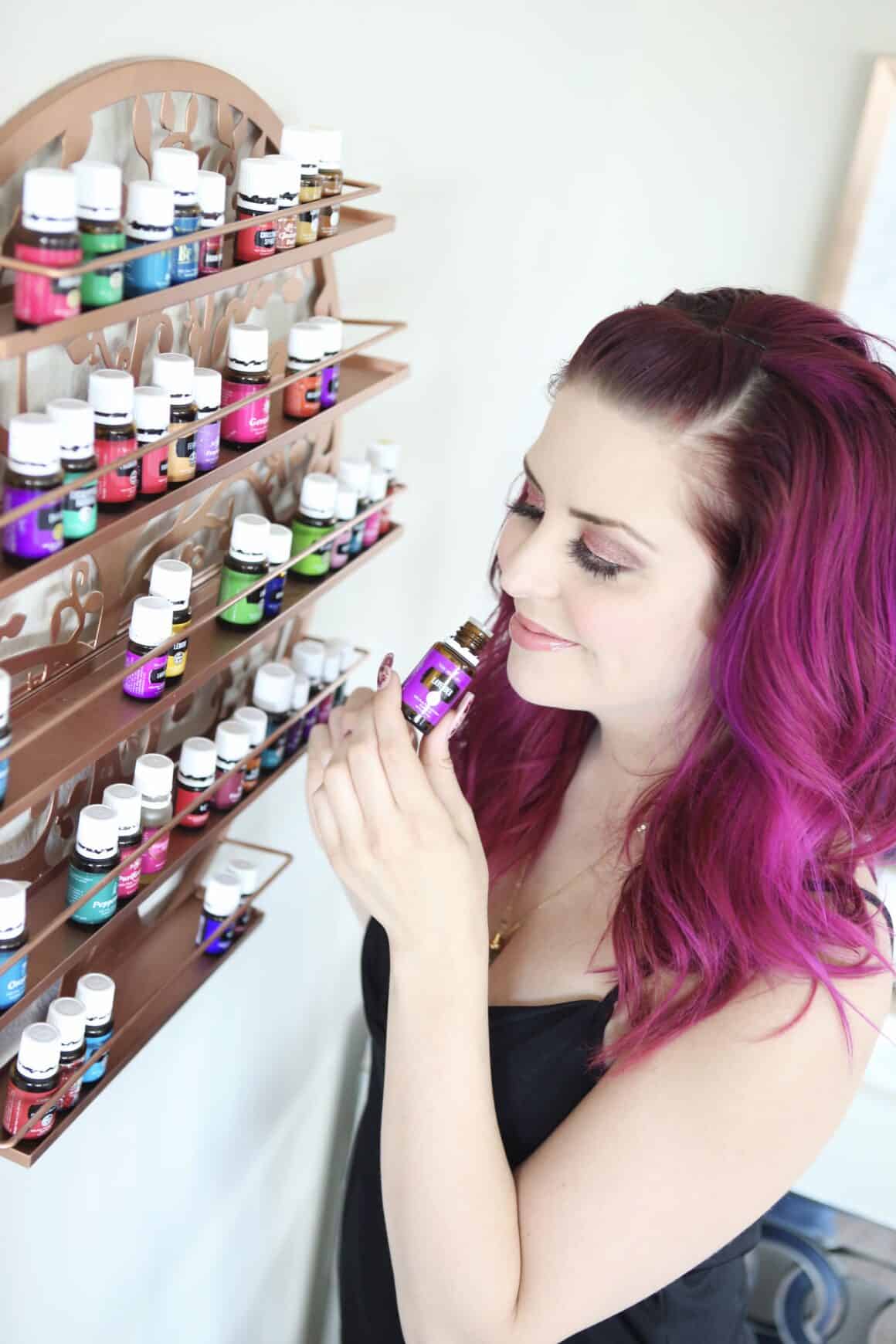 Lavender is a plant that transports and unwinds the mind, making it one of the most commonly used plants in aromatherapy. It's even introduced as "a queen of medicinal plants" by some pharmacognosists. Lavender's ability to create a calming, soothing atmosphere has secured its place in spas around the world, and essential oil enthusiasts like myself have found fun ways to incorporate it in all sorts of recipes + rituals to promote daily wellness.
But before we explore all things Lavender,
I put together a mini crash course on essential oils below! If you're new to EO's and aromatherapy, I highly recommend reading through this intro.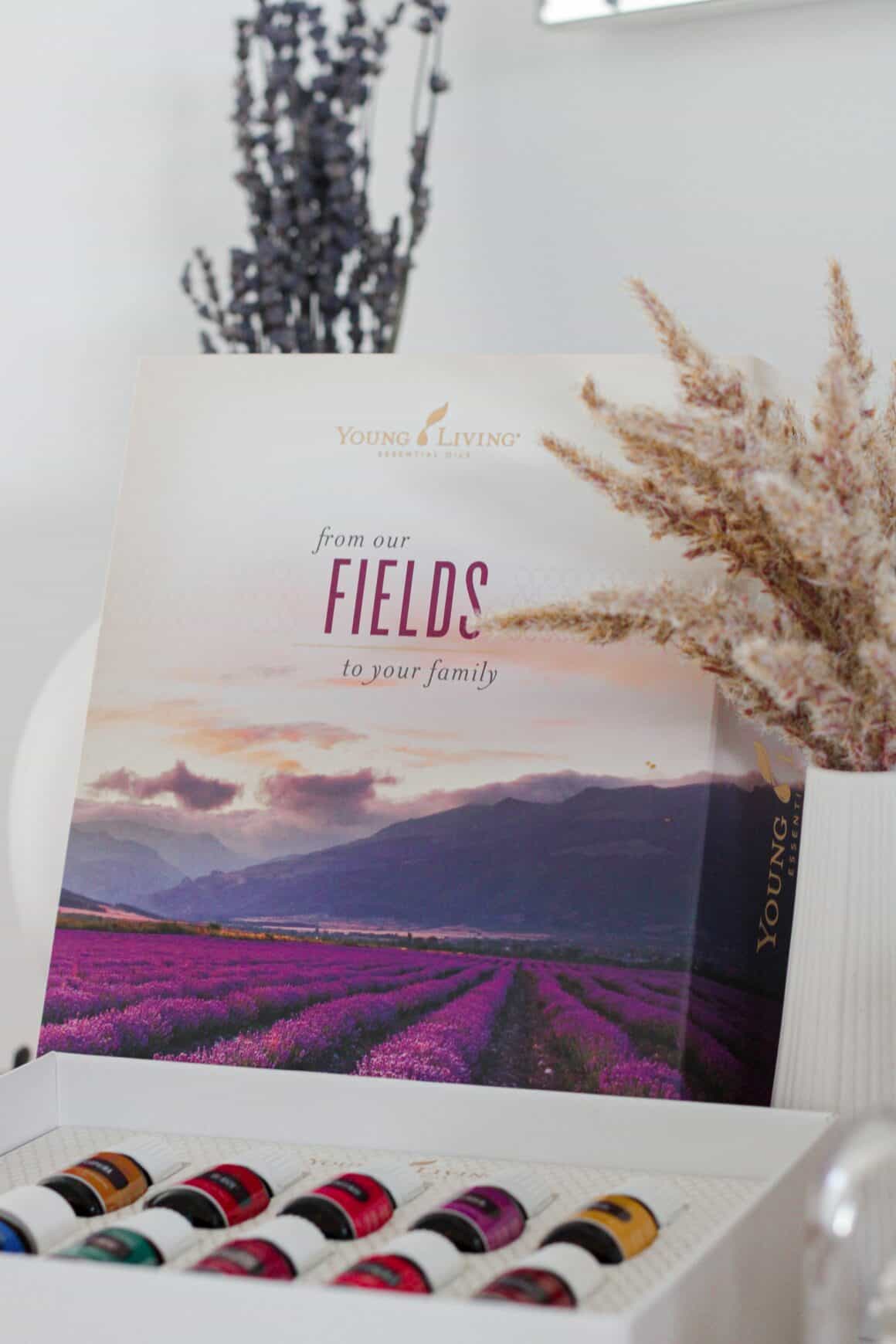 Essential Oil Crash Course!
What Are Essential Oils?
Essential Oils are highly aromatic oils extracted from various types of botanical matter including plants, flowers, leaves, peels, barks, roots, and rinds. Each plant has its own form of inherent intelligence, and each plant has its own complicated systems of communication. These communications are made possible by chemical messengers within the plant. These plant chemicals each have their own distinct tastes, colors, and aromas- and they all serve a purpose. Some chemicals smell sweet in order to attract pollinators- think flowers and bees. Some chemicals are released by plants to defend their territory.
KEY: The various chemical (often protective) properties in plants are the fundamental reason why essential oils promote healing and work so effectively as natural remedies.
What Is Aromatherapy?
Aromatherapy is the practice of using the scent of essential oils to bring about certain perceived benefits. You can diffuse essential oils with a diffuser (THIS ONE or THIS PINK ONE are my faves!), or apply them topically and deeply inhale the areas of application-like your wrists, for example.
Elsbeth Riley from MindBodyGreen explains that, "Aromatherapy, or essential oil therapy, is a form of holistic healing using essential oils and natural plant extracts. Many people consider it both an art and a science that creates emotional, spiritual, psychological, and physical balance via natural botanicals."
Dr. Josh Axe adds that, "because the chemistry of pure essential oils retains the healing intent of the plants from which they originated, they manifest an ability to organize and balance our energies as well.If our bodies are out of balance and experiencing illness or dysfunction, the oils serve to restore order and balance(or homeostasis) to our various systems."
When it comes to aromatherapy and the power of scent, Molecular Neurobiologist Leslie Vosshall, Ph.D. confirms the link between essential oils and mood, explaining that "the olfactory senses connect very early in brain wiring to emotional centers, so the distance from when a scent hits the nose to when it hits an emotion is very short." So aside from the benefits we can receive from applying essential oils topically, just the scent alone can have an affect on emotional state, inspiring uplifting or relaxing feelings.
Quick (and super important) Guide to Buying The Right Kind of Essential Oils
Natural vs. 100% Pure, High Therapeutic Grade vs. Synthetic – Don't skip this!
It's important to buy only high-quality oils. You want to look for essential oils that are 100% pure, high therapeutic-grade (that's why I always go with Young Living!).
Synthetic reconstitutions of essential oils, often marketed as "fragrances," use synthetically reproduced chemicals (usually petroleum derived) to recreate some of the properties found in nature. Usually, price is a good indication of quality. Significantly cheaper oils are often synthetically derived. You do not want to diffuse these or use them in any capacity, as artificial fragrances can be high in toxicity and can emit toxins into your direct environment.
Natural essential oils, while slightly better than synthetic fragrances, are often cut with chemical dilutants, alcohols or other fillers. Many companies do this in order to have a lower price point, so again the price of an oil is often good indication of quality. Additives and adulteration can be harmful to the body and greatly reduce the effectiveness of the oil. These are also not recommended for therapeutic use.
100% Pure, High Therapeutic Grade Oils are where it's at! These are what bring the benefits.
Essential Oils that are 100% Pure and High, Therapeutic Grade are the gold standard for purity and potency. This standard requires precise care and effort to protect what nature has created, which correlates directly with the health-enhancing benefits you expect from essential oils. Only this level of quality can ensure the correct composition of the active natural compounds that give the essential oils the therapeutic properties. A 100% Pure, High-Therapeutic Grade essential oil is sourced directly from its native, natural habitat and is not contaminated from polluted soil or pesticides. It does not contain any fillers or artificial ingredients, as companies producing high grade therapeutic essential oils have very strict quality control.
Let's not forget how Dr. Axe explains it: "Because the chemistry of pure essential oils retains the healing intent of the plants from which they originated, they manifest an ability to organize and balance our energies as well…"
Takeaway: In order for the human body to receive and retain the benefits of essential oils, we need the oils to be a pure transfer of their natural chemical properties. Makes sense, right?
All About Lavender Essential Oil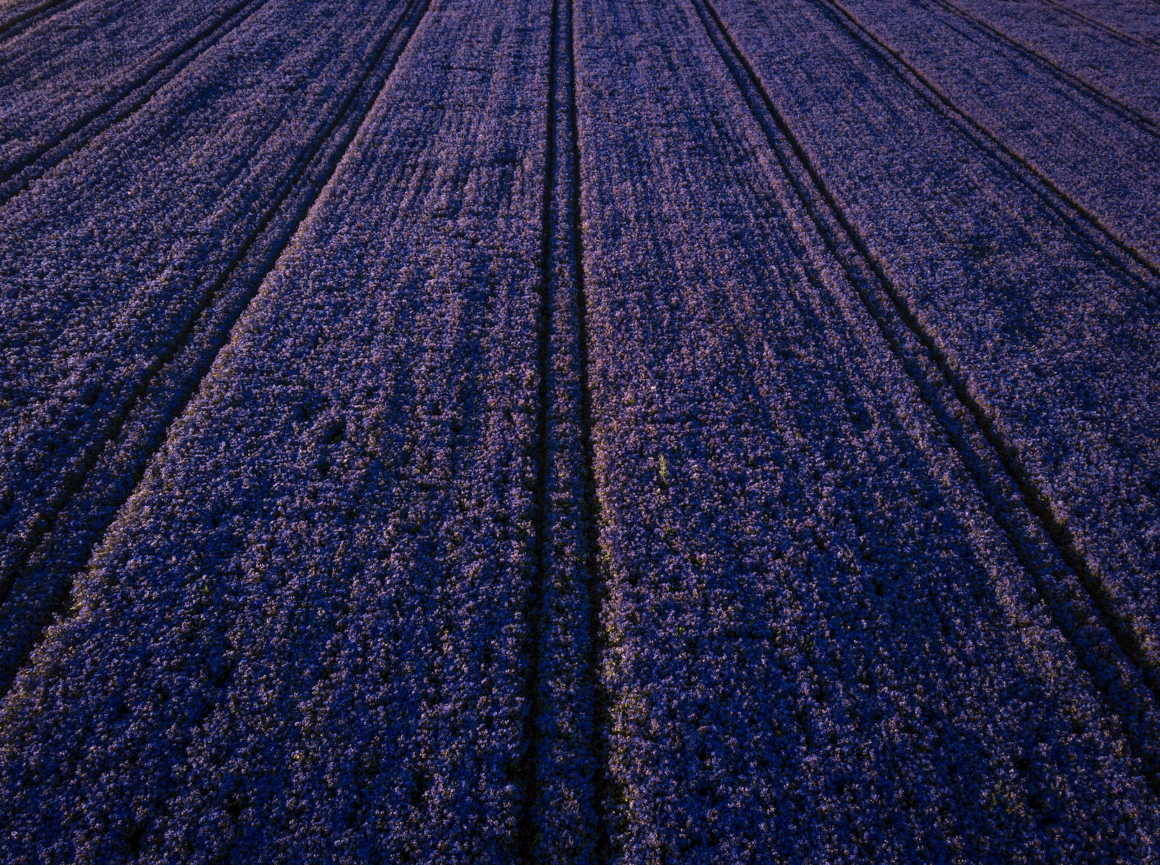 "The Panacea of Aromatherapy"
Lavender: LAVANDULA ANGUSTIFOLIA
Active Therapeutic Compounds: Alpha-Terpineol, Beta-Ocimene, Linalool, Linalyl acetate
Aroma: Sweet, floral, tranquil
Brief history: The lavender plant has been used for medicinal purposes for over 2,500 years. Lavender was harnessed by the ancient Egyptians, Romans, and Greeks alike for various remedies and rituals. Today, it is the most commonly used essential oil in the world and one I would consider an absolute "must-have" at home.
Potential Benefits:
As shared by Young Living
Lavender essential oil promotes a serene environment when diffused or applied topically
Lavender essential oil may help ease occasional nervous tension and improve sleep quality
Lavender essential oil contains cleansing and antioxidant properties
Lavender essential oil may help cleanse and soothe minor skin irritations when applied topically
Lavender essential oil supports general wellness
10 Ways to Use Lavender Essential Oil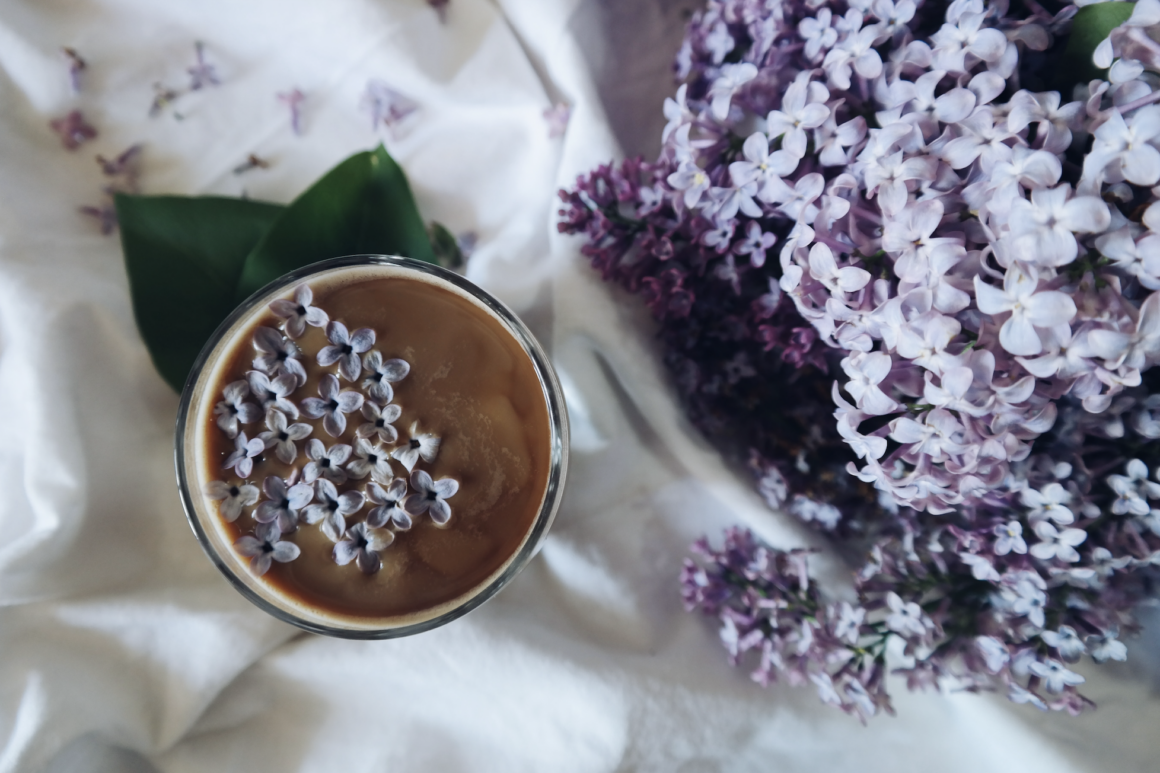 The most simple and common way to welcome lavender into your home, is to diffuse lavender oil in an aromatherapy diffuser. Recommended before bed!
Make your own spa-ambiance at home by creating a lavender based room spray. Pour witch hazel (or grain vodka) into a glass spray bottle and add lavender oil to it (you can also add eucalyptus oil if you so desire!). Shake the mixture and spray around the house- especially in bedrooms, bathrooms and linen closets. Store in a cool dark place.
Add a few drops of lavender oil to your face wash or moisturizer to promote a fresh and clear complexion and help prevent blemishes
Add lavender oil to your shampoo for healthier-looking locks. I have another blog post dedicated to EO's for hair loss and hair growth, you can read it HERE.
Mix lavender oil with a carrier oil to create your own massage blend, and work it into any desired muscle groups. I especially love applying lavender massage oil to my feet. If you want some extra relationship brownie points, treat your partner to a lavender (+ peppermint) foot massage. (btw mixing floral + minty is a great duo)
Soak in some self-care by adding lavender oil to your bath or shower. You can actually sprinkle a few drops on a washcloth and put in a corner of the shower that isn't getting directly soaked with water and it will diffuse into the air without getting washed away.
Have a Pinterest field day and make fun lavender desserts + drinks + cocktails! You can find all sorts of cool Lavender recipes online. Some of my favorites are: Vanilla Lavender Cheesecake, Lavender Lemon Bars and Scones, Honey Lavender Macaroons, Lavender Hot Cocoa, Lavender Martinis, and Honey-Lavender Lemonade (my personal fave).
Combine Lavender oil with peppermint oil and apply it to sore muscles as a homemade muscle relief balm. Even if you aren't sore, it's a nice way to treat and reward yourself after a workout (post shower).
Spritz or diffuse lavender (or apply it to your wrists) before any wellness ritual – think yoga, meditation, manifesting / visualization work, journaling, etc.
Put a few drops of lavender oil on a tissue or cotton ball and tuck it inside your pillowcase to promote a deep, rejuvenating sleep
5 Lavender Diffuser Blends I love!
Credit: Young Living & The Lavender Life Blog
OVER THE MOON
3 drops Lavender oil + 3 drops Valor oil + 3 drops Idaho Grand Fir essential oil (all by Young Living)
AFTERNOON THUNDERSTORMS
3 drops Lavender oil + 3 drops Lemongrass essential oil + 2 drops Spearmint essential oil
WINDBLOWN WONDERS
3 drops Lavender oil + 3 drops Lemon oil + 2 drops Peppermint oil + 2 drops Tea Tree oil
FLOWER CROWN
2 drops of Lavender oil + 2 drops of Clary Sage oil + 2 drops Ylang Ylang oil + 1 drop Nutmeg oil
LIVING THE DREAM
3 drops Lavender oil + 3 drops Frankincense oil + 3 drops Cedarwood oil
I hope you enjoyed this little love letter to lavender and got some helpful inspiration from it. If you know of any other lavender recipes or rituals, please share them in the comments!
PS….
If you want to get started with Lavender + a diffuser and a few other top oils, I highly recommend this affordable starter bundle. This diffuser is one of my faves from Young Living; it's so pretty when it changes colors.
& YL's Serenity Now mini-kit is fabulous + it comes with a nose ring diffuser & 2 other oils.