Did you know that nearly 70 million Americans struggle with sleep disorders? That is just mind-blowing! And that's not even a global statistic – we're only talking about the US states. According to SleepFoundation.org, 10-30% of adults battle chronic insomnia, 30-48% of older adults suffer from insomnia, and 25% of children have sleeping problems or experience excessive daytime sleepiness.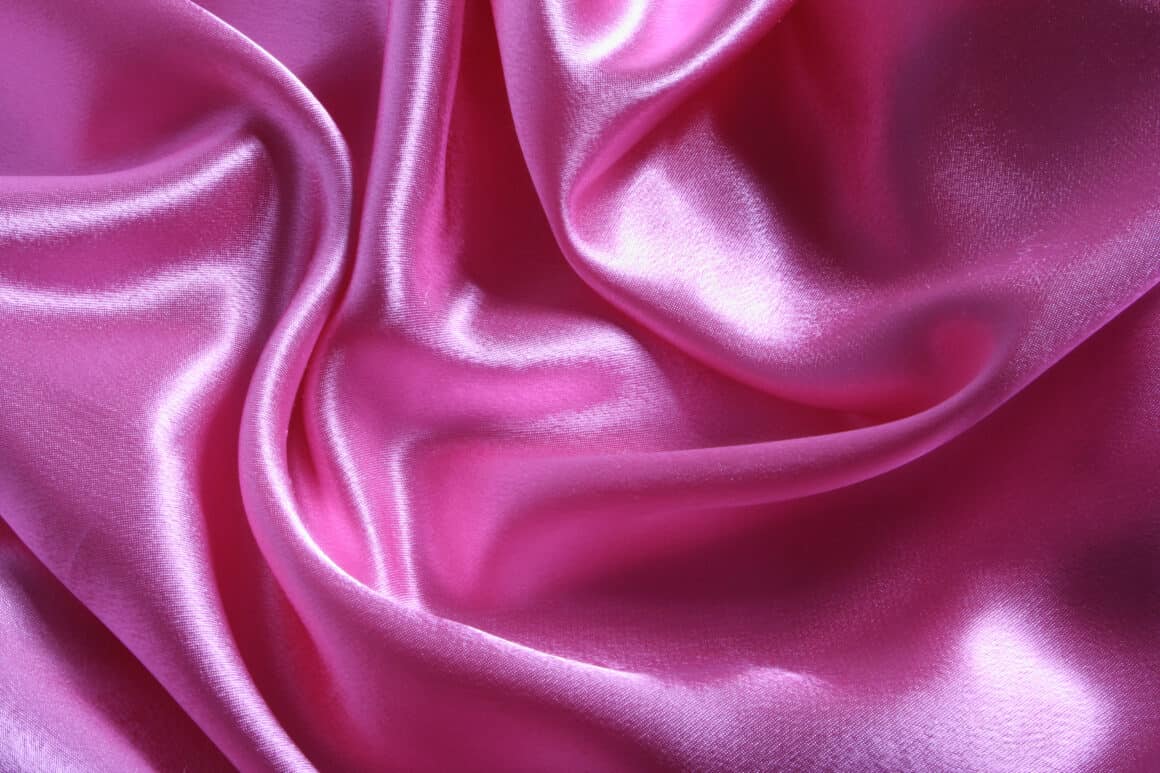 Quality sleep is so fundamental to good health that these stats should serve as a huge wake up call. You cannot address optimal health, beauty, brain power, or mental wellbeing without taking sleep into consideration. While good sleep hygiene is really a much larger conversation, I wanted to share one solution that could help individuals of all ages to start sleeping better starting NOW. As given away in the title, that solution is ESSENTIAL OILS.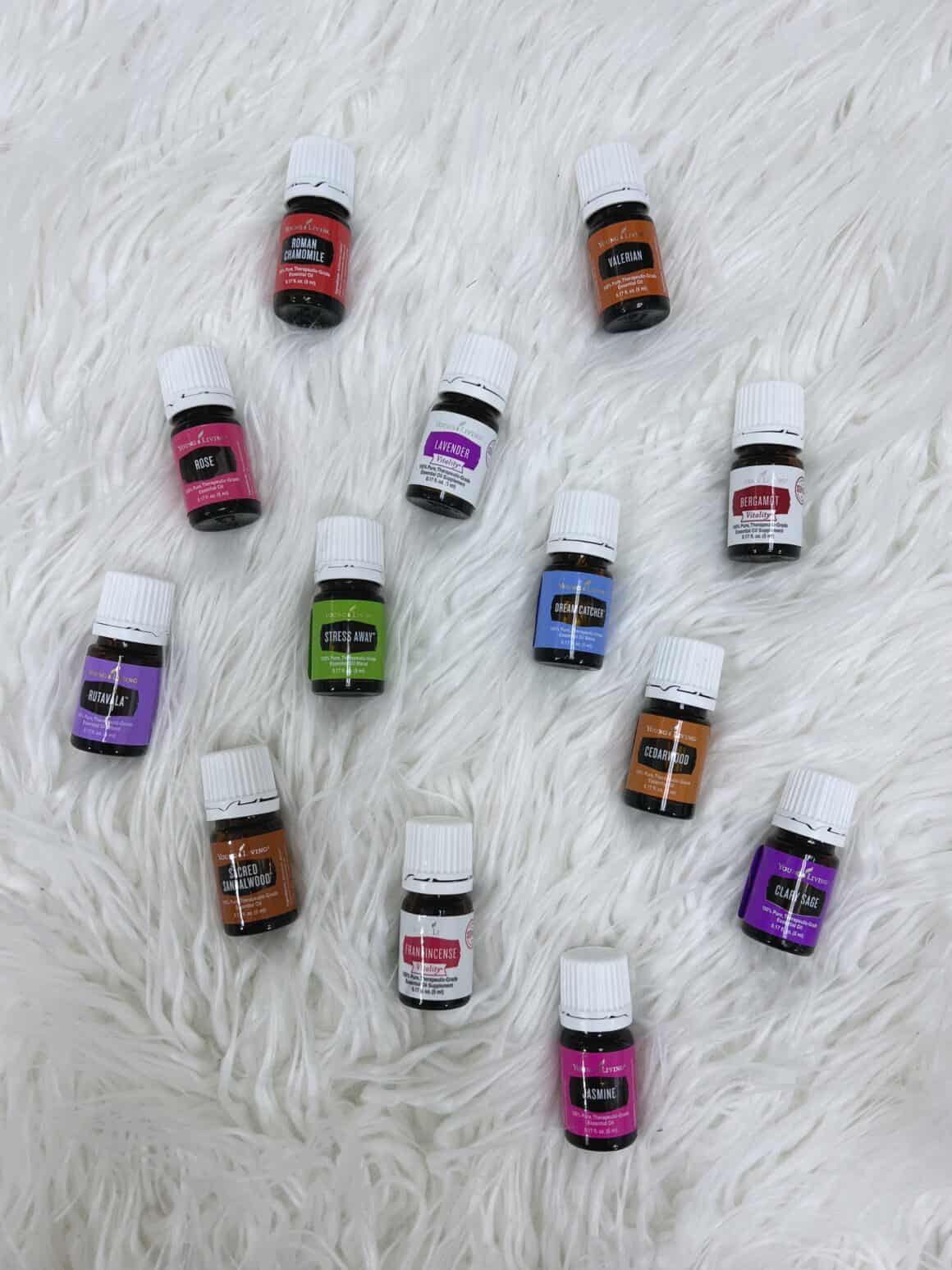 What Are Essential Oils?
Essential Oils are highly aromatic oils extracted from various types of botanical matter including plants, flowers, leaves, peels, barks, roots, and rinds. Each plant has its own form of inherent intelligence, and each plant has its own complicated systems of communication. These communications are made possible by chemical messengers within the plant. These plant chemicals each have their own distinct tastes, colors, and aromas- and they all serve a purpose. Some chemicals smell sweet in order to attract pollinators- think flowers and bees. Some chemicals are released by plants to defend their territory.
The various chemical (often protective) properties in plants are the fundamental reason why essential oils promote healing and work so effectively as natural remedies.
**
What Is Aromatherapy?
Aromatherapy is the practice of using the scent of essential oils to bring about certain perceived benefits. You can diffuse essential oils with a diffuser (THIS ONE is my fave!), or apply them topically and deeply inhale the areas of application-like your wrists, for example.
Elsbeth Riley from MindBodyGreen explains that, "Aromatherapy, or essential oil therapy, is a form of holistic healing using essential oils and natural plant extracts. Many people consider it both an art and a science that creates emotional, spiritual, psychological, and physical balance via natural botanicals."
Dr. Josh Axe adds that, "because the chemistry of pure essential oils retains the healing intent of the plants from which they originated, they manifest an ability to organize and balance our energies as well. If our bodies are out of balance and experiencing illness or dysfunction, the oils serve to restore order and balance (or homeostasis) to our various systems."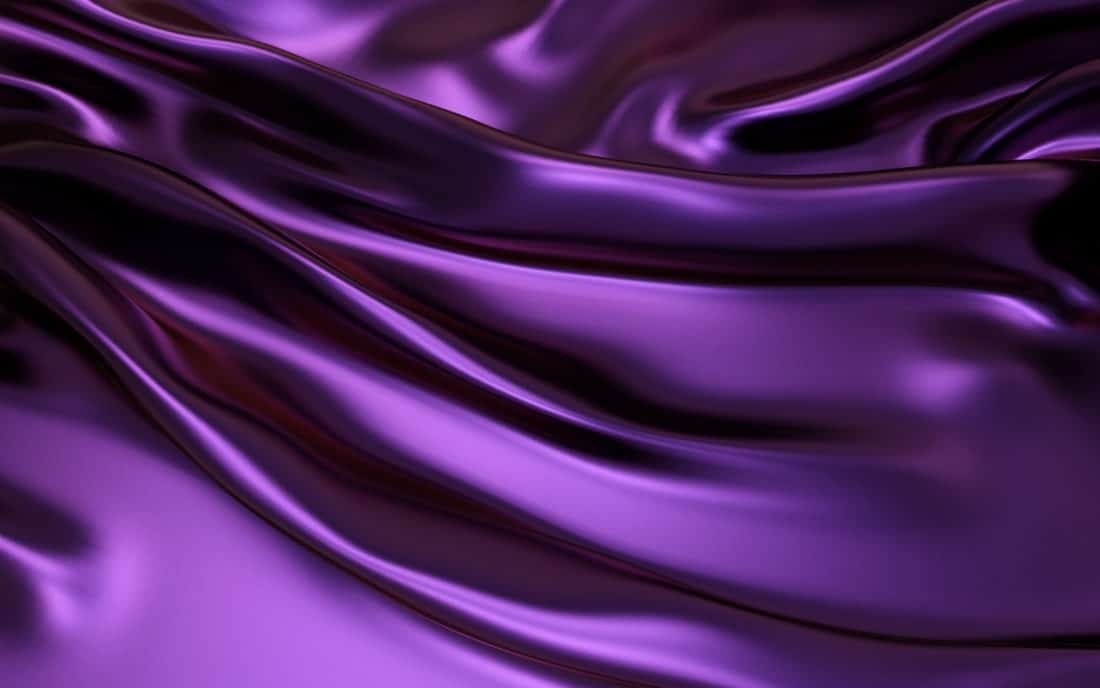 15 Best Essential Oils for Sleep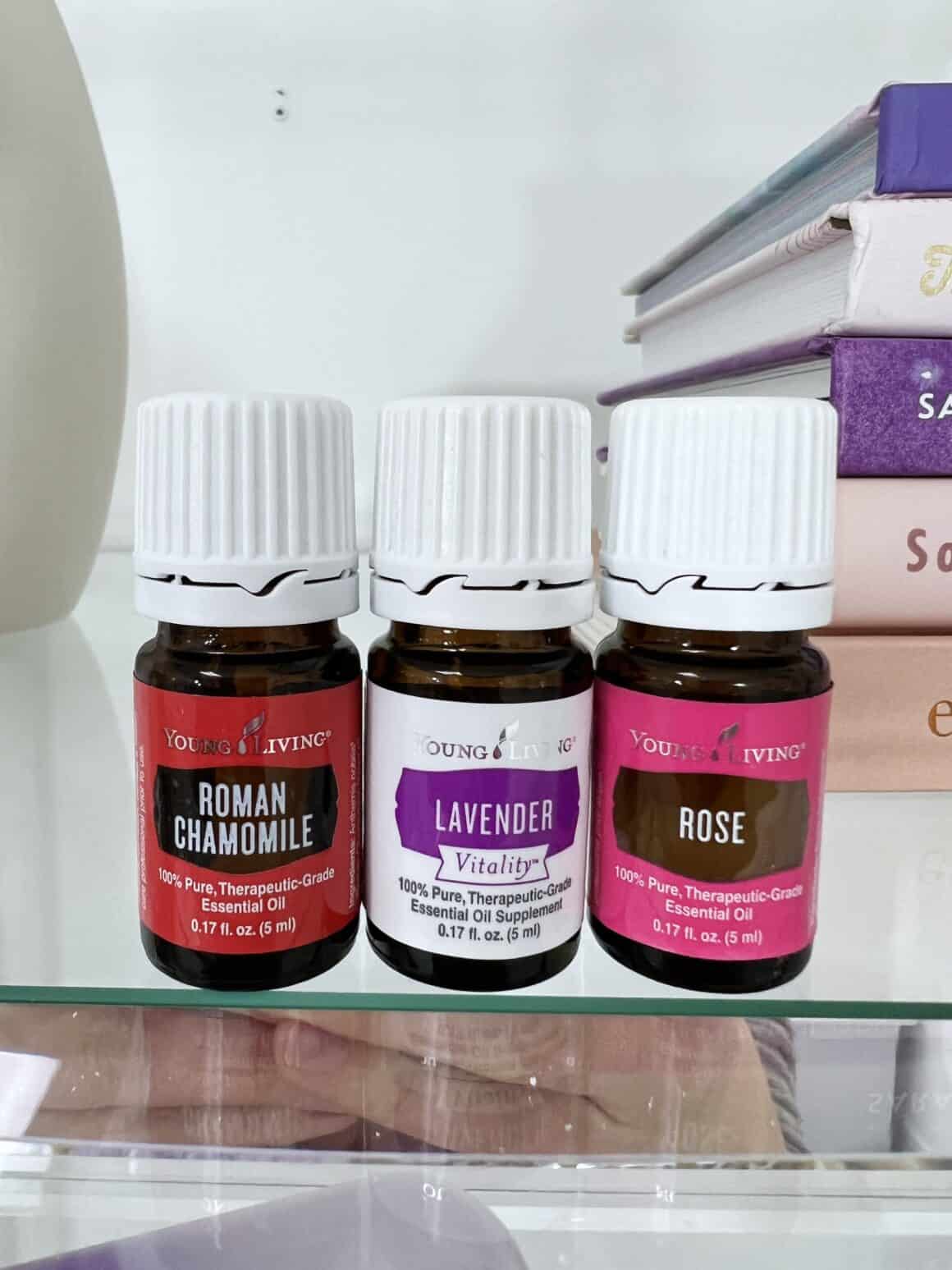 Roman Chamomile Oil for Sleep
Roman Chamomile: CHAMAEMELUM NOBILE
Therapeutic Compounds: Angelate, Esters, Isobutyrate
Roman Chamomile is considered to be one of the most ancient and versatile essential oils. Historically, Roman Chamomile has been the essential oil of choice for mothers to use with their children because of its gentle and calming properties. There are actually many natural remedies using this oil HERE in this book (I recommend this book to all new mamas)
How to use Roman Chamomile oil to help improve sleep quality: Add a couple drops of Roman Chamomile's warm aroma to a carrier oil and give yourself a relaxing foot massage before bed. This self-care ritual is meant to help calm your nervous system. Massage itself can activate your Parasympathetic Nervous System which is your inner "rest and digest" state. Combine the therapeutic effects of massage with a calming EO like Roman Chamomile and you have yourself one beautiful bedtime ritual.
Lavender Oil for Sleep
Lavender: LAVANDULA ANGUSTIFOLIA
Therapeutic Compounds: Alpha-Terpineol, Beta-Ocimene, Linalool, Linalyl acetate
Lavender has the ability to create a calming, tranquil environment conducive to rest and relaxation. It is one of the most commonly used plants in aromatherapy and it touted for its therapeutic properties.
How to use Lavender oil to help improve sleep quality: Diffuse it in your bedroom using an aromatherapy diffuser, spritz it on your sheets using a homemade lavender essential oil mist, or put a few drops of lavender essential oil on a cotton ball and tuck it inside your pillowcase. Lavender tea before bed is also a really beautiful ritual!
Rose Oil for Sleep
Rose: ROSA DAMASCENA
Therapeutic Compounds: Citronellol, Geraniol, Nerol
Rose is a decadent essential oil that has been loved throughout the ages. It was one of Cleopatra's favorite scents, carrying a rich, deep, almost sensual aroma.
There are 22 pounds of rose petals inside this little 5 ml bottle! Yes, 22! So I'll put it like this, if you ever find cheap rose oil… RUN! Pure rose oils are NOT inexpensive. Also you don't need much.. 2 drops and you're in rose heaven.
Rose is also the highest frequency oil. If you're into that kind of thing, then this oil will be well worth your while. Everyone is deserving of rose oil (and it's a great way oil to use while working on building belief in your worthiness)
How to use Rose oil for a sweet slumber: Diffuse rose in your bedroom or apply 2 drops to your chest, and let it work its magic while you sleep.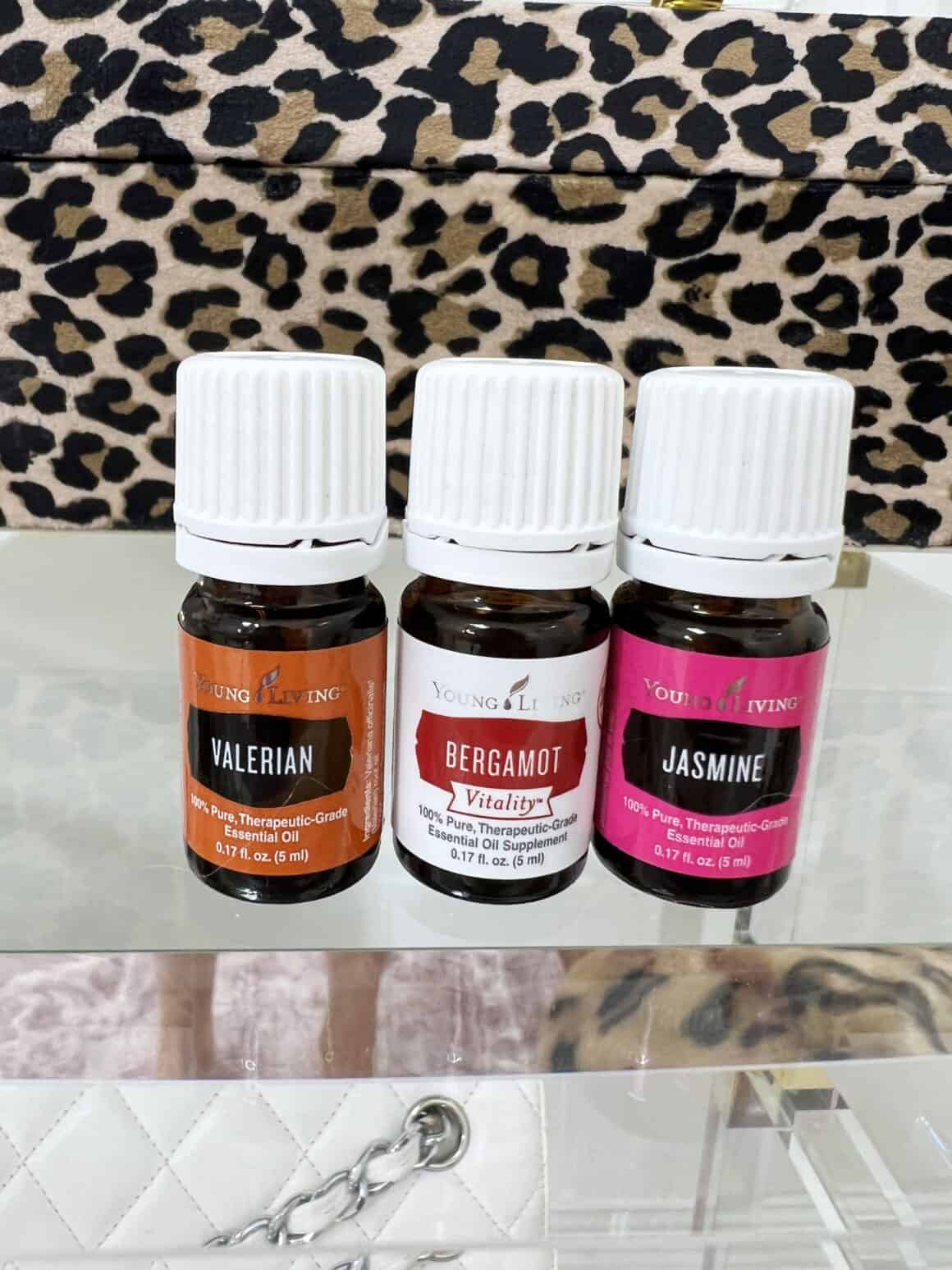 Valerian Oil for Sleep
Valerian: VALERIANA OFFICINALIS
Valerian has been used as a medicinal herb since at least the time of ancient Greece and Rome, with therapeutic uses described by Hippocrates. Valerian has often been prescribed for insomnia and during World War II, it was used in England to relieve the stress of air raids.
How to use Valerian oil to help improve sleep quality: Create a linen spray and spritz it on your sheets + pillowcases before bed. Combine 15 drops Valerian + 10 drops Clary Sage + 10 drops Cedarwood into an 8-oz spray bottle (glass or BPA free plastic) containing distilled water. Shake the mixture before use and store it in a cool, dry place.
Bergamot Oil for Sleep
Bergamot: CITRUS BERGAMIA
Therapeutic Compounds: Limonene, Linalool, Linalyl Formate
The fragrant citrusy Bergamot tree is native to Southeast Asia, Morocco, and other parts of North Africa. To extract its essence, the Bergamot plant is cold-pressed and then distilled.
How to use Bergamot oil to help you fall asleep: Infuse your sweet dreams with calming Bergamot oil but putting a few drops of Bergamot onto a cotton ball and tucking it inside your pillow before bed.
Jasmine Oil for Sleep
Jasmine: JASMINUM GRANDIFLORUM
Therapeutic Compounds: Benzyl acetate, Benzyl benzoate, Phytol
Jasmine is a famous flower with an alluring and romantic fragrance, making it a pleasurable bedroom essential oil. It's known to promote an uplifting and calming environment conducive to a sense of general wellbeing. The botanical constituents of Jasmine have a molecular mechanism *similar* to certain remedies prescribed for sleep.
Using Jasmine to unwind before bed: Before bed, add a couple drops of Jasmine oil to the back of your wrists. Take 5 deep inhales. On each inhalation, hold your breath at the top of the inhale for three seconds, then exhale nice and slow. Diffuse it with other oils, or create your own massage oil blend and use as desired.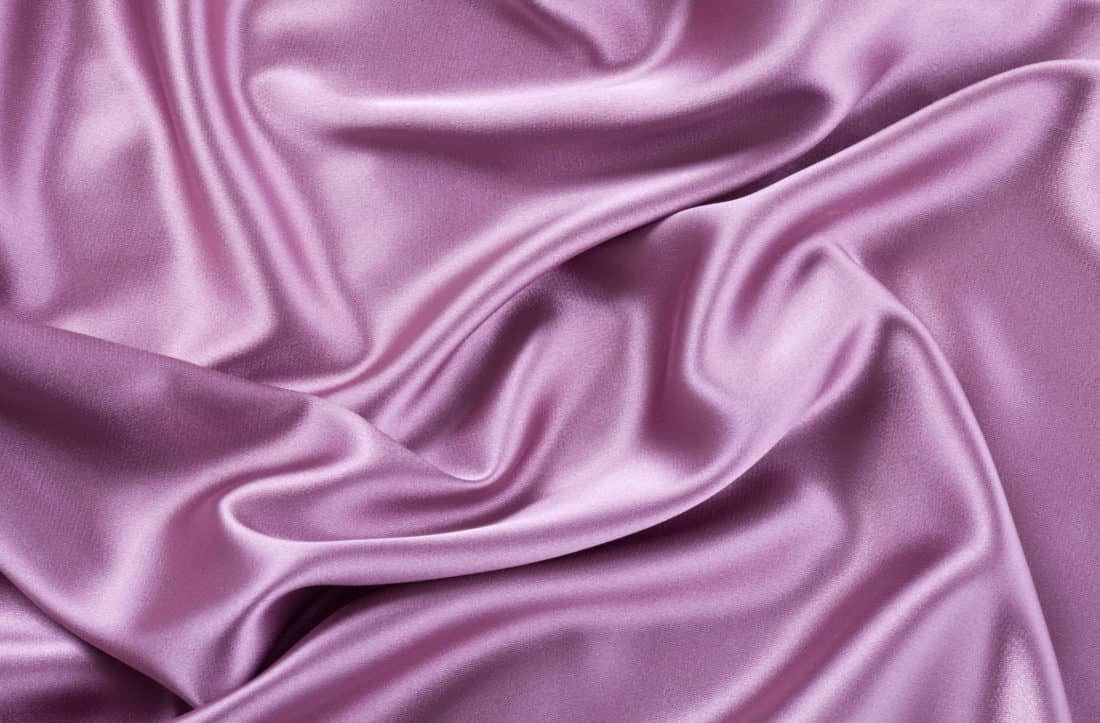 Frankincense Oil for Sleep
Frankincense: BOSWELLA FREREANA
Therapeutic Compounds: Alpha-Pinene, Alpha-Thujene, Limonene
Frankincense is often called "the king of oils." It's been used since ancient and Biblical times for various therapeutic rituals and spiritual practices.
How to use Frankincense to relieve stress before bed: Diffuse Frankincense in an aromatherapy diffusers in your bedroom. While it diffuses, do some simple, relaxing stretches (easy yoga poses or whatever makes your body feel good).
There is also a small 5ml bottle of Frankincense here.
Clary Sage Oil for Sleep
Clary Sage: SALVIA SCLAREA
Therapeutic Compounds: Germacrene-D, Linalool, Linalyl acetate
Clary Sage is one of my favorite oils for sleep, and no, not just because it's purple! Clary Sage is a deeply relaxing, soothing, and balancing essential oil; and it's actually considered to be one of the top essential oils for promoting hormone balance in women! Many women find its use to be beneficial during their time of the month, helping them to cope with cramps and hot flashes amongst other symptoms.
How to use Clary Sage to sleep better: Add a few drops of Clary Sage to a carrier oil and give yourself a belly massage before bed.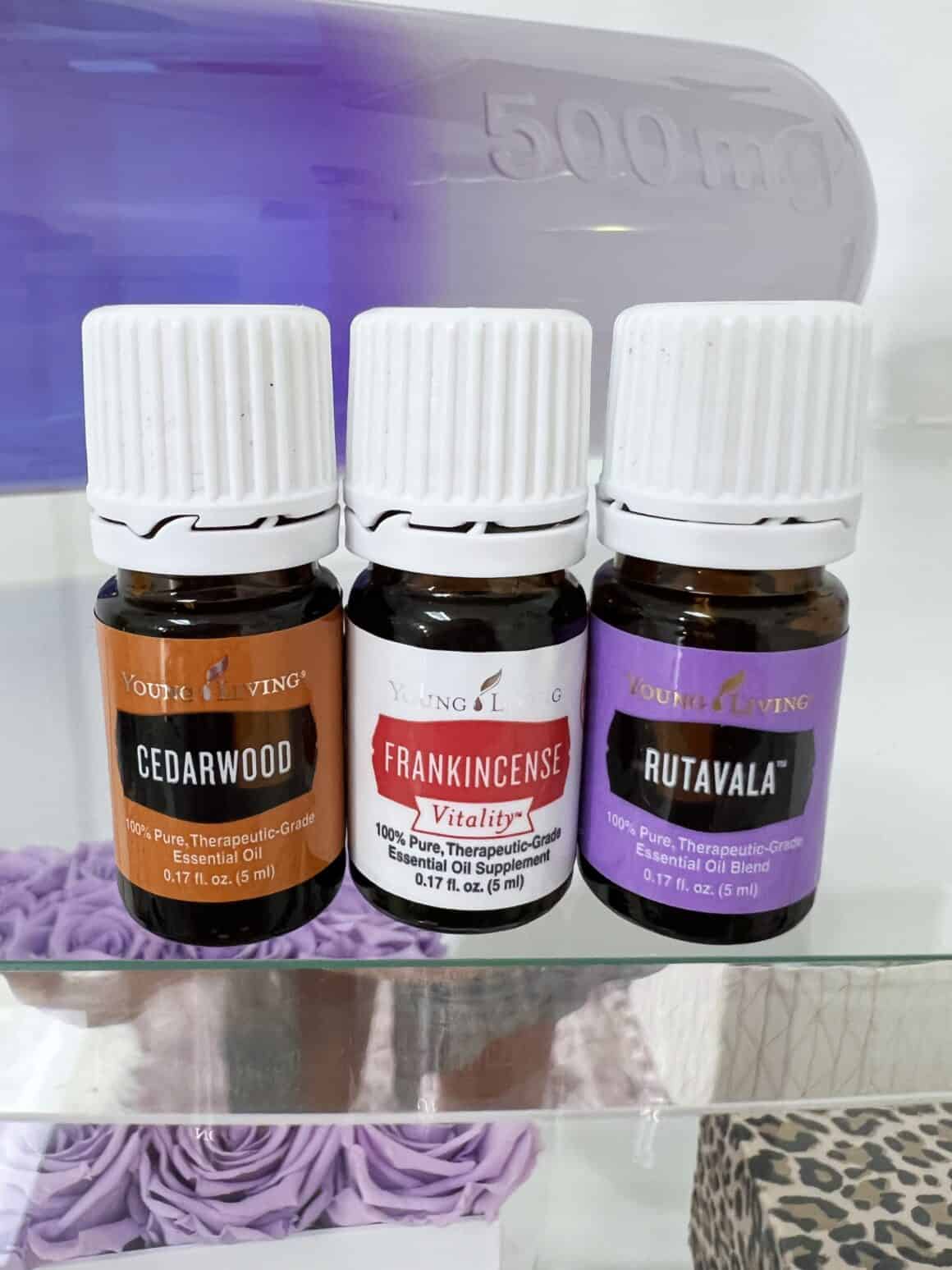 Cedarwood Oil for Sleep
Cedarwood: CEDRUS ATLANTICA
Therapeutic Compounds: Alpha-cedrene, Beta-cedrene, Cedrol, Thujopsene
Cedarwood has been used medicinally since the time of the ancient Egyptians. It emits a comforting, woodsy aroma that helps create a grounding atmosphere.
How to use Cedarwood to sleep better: Before bed, add a couple drops of Cedarwood oil to the back of your wrists. Take 5 deep inhales. On each inhalation, hold your breath at the top of the inhale for three seconds, then exhale nice and slow. You'll feel an inner shift take place that will help you unwind from your day and prepare for a great night's sleep.
Vetiver Oil for Sleep
Vetiver: VETIVERIA ZIZANIOIDES
Therapeutic Compounds: Delta-Selinene, Beta-Vetivenene, Khusimene
Native to India and Java, Vetiver grass is known to emit a soothing, healing, calming, and uplifting scent. Some people actually use Vetiver for focus. You'll find that there are multiple uses for each oil. I recommend googling each one and reading about it's properties. It's incredibly amazing what these oils can do.
How to use Vetiver to sleep better: Add a few drops of Vetiver oil to warm bath before bedtime and soak up a deep dose of tranquil relaxation.
Sandalwood Oil for Sleep
Sandalwood: SANTALUM ALBUM
Therapeutic Compounds: Alpha-Santalene, Alpha-Santalol, Beta-Santalene, Beta-Santalol
Sandalwood is an exotic, woody oil that Hindus and Egyptians have used for thousands of years for various healing and spiritual rituals. The earthy scent of Sandalwood helps aid the body to release stress and tension, and reduce wakefulness.
Using Sandalwood to get good night's sleep: Diffuse a combination of Sandalwood and Bergamot before bed, or apply Sandalwood topically to the backs of your wrists and the back of your neck.
Ylang Ylang Oil for Sleep
Ylang Ylang: CANANGA ADORATA
Therapeutic Compounds: Alpha-Farnesene, Beta-Caryophyllene, Caryophyllene, Germacrene
Ylang Ylang essential oil is steam-distilled from the flower petals of a large tropical tree, producing a flowery and sweet aroma. The medicinal properties of Ylang Ylang were first discovered in the beginning of the 20th century by French chemists, who noted the oil's calming effect.
How to use Ylang Ylang oil to help improve sleep quality: Before bed, add a few drops of Ylang Ylang oil directly to your palms and rub your hands together. Take 5 deep inhales. On each inhalation, hold your breath at the top of the inhale for three seconds, then exhale nice and slow. You'll feel an inner shift take place that will help you unwind from your day and prepare for a great night's sleep.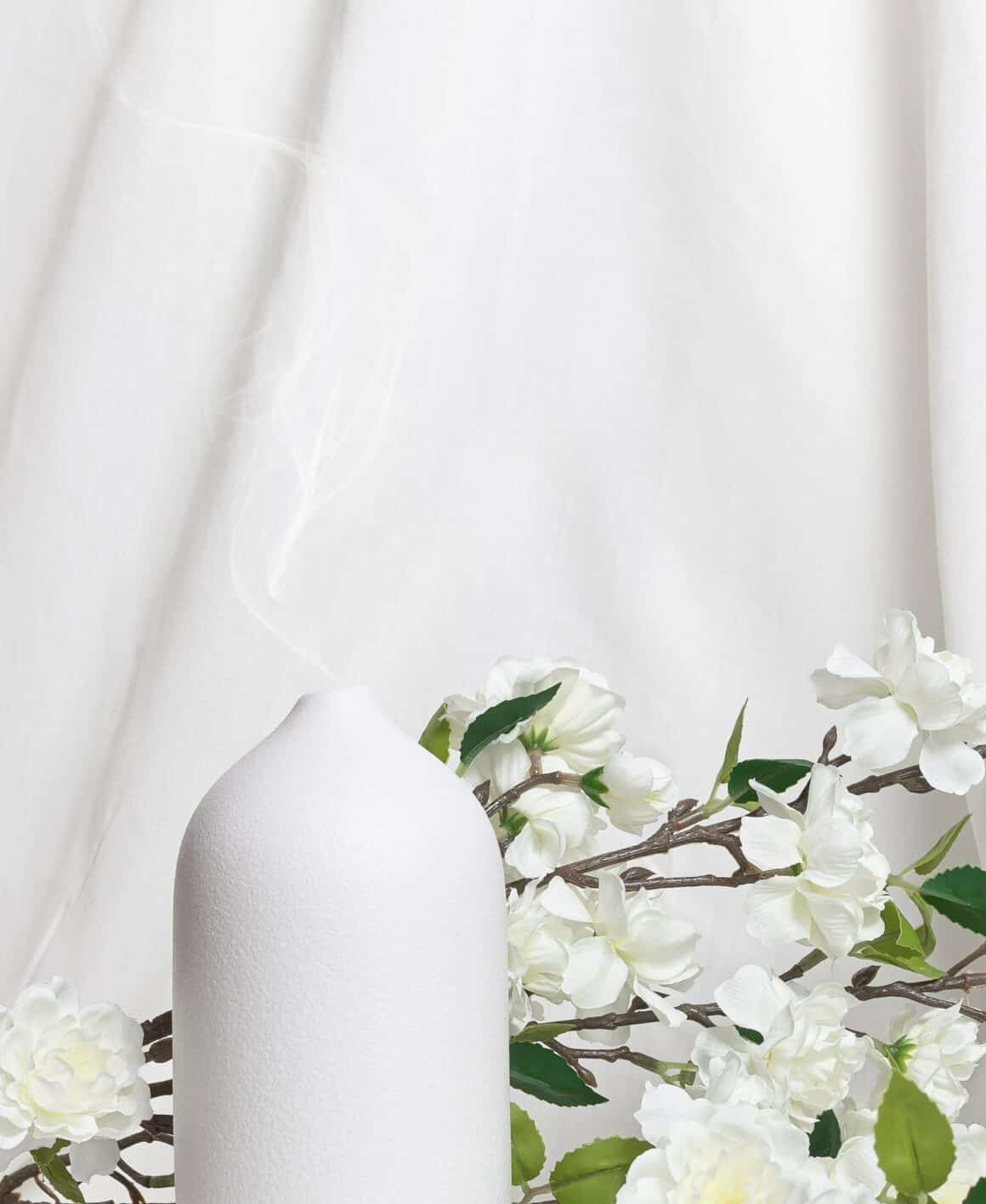 + 3 Luxurious Oil BLENDS for Sleep
Rutavala Oil for Sleep
Rutavala oil is a blend of Lavender, Valerian, and Ruta – all oils known to help you wind down. I personally really enjoy this blend, but if you are totally new to oils, I would recommend trying this one with caution. You will either love the scent or despise it.
You can also use Rutavala as a roll-on sleep remedy. This is what I use nightly. I roll it on my chest and my wrists.
Stress Away Oil for Sleep
Stress Away oil is blend of Copaiba, Lime, Cedarwood, Vanilla, Ocotea, and Lavender for an exotic, sweet aroma. It is an absolutely gorgeous scent! 100% a fan fave.
I also LOVE carrying this with me at all times as a roll-on oil. It's perfect fort anytime you need a quick breather, or when you want to freshen yourself up (it's great as a natural perfume in my opinion).
Use Stress Away by diffusing it at night, or applying a few drops topically to your wrists, chest, and or neck. Diffuse Stress Away in your home after a long day for a fresh, soothing aroma that helps you find a moment of calm.
You can also add a few drops to a cotton ball and place it in the vent of your car (or be more boujee and use one of these in your car vent) to create a calming environment during a long drive or rush-hour traffic.
Dream Catcher Oil for Sleep
Dream Catcher is a blend of combines 17 essential oils to create an aroma that may enhance your dreams. I will spare you and not share all 17 oils, but if you're curious you know what to do.
I actually LUVVV this oil. I love diffusing it. It's fab for meditation, and so peaceful for sleep.
Use Dream Catcher oil by diffusing it in the evening or anytime you are visualizing or wanting to enhance your creative juices.
**
Quick Guide to Buying The Right Kind of Essential Oils
Natural vs. 100% Pure, High Therapeutic Grade vs. Synthetic – Don't skip this!
It's important to buy only high-quality oils. Namely, oils that are 100% pure, High Therapeutic-Grade. That's why I always go with Young Living, and I've been using YL's oils for about 9 years.
Essential Oils that are 100% pure and High Therapeutic-Grade are the gold standard for purity and potency. It means that the harvested plant is sourced directly from its native, natural habitat and is not contaminated from polluted soil or pesticides. High therapeutic-grade oils do not contain any fillers or artificial ingredients.
In order for the human body to receive and retain the benefits of essential oils, we need the oils to be a pure transfer of their natural chemical properties. Not cut with additives or synthetic fragrances- which can actually be super toxic.
What are your favorite essential oils for sleep?
If you've tried any of the above aromatherapy practices + rituals, share your favorites in the comments!