Honest hour – I am NOT a chia pudding fan. But I love this Gingerbread chia pudding.
Chia seeds when combined with liquid, by nature, are gelatinous AF.
If they're too thick, like stiff pudding, it's a no for me.
I like chia pudding to be sweet, and of yogurt consistency.
This gingerbread pudding is not only a great texture & consistency, but it's also packed with flavor from delicious, nutritious spices.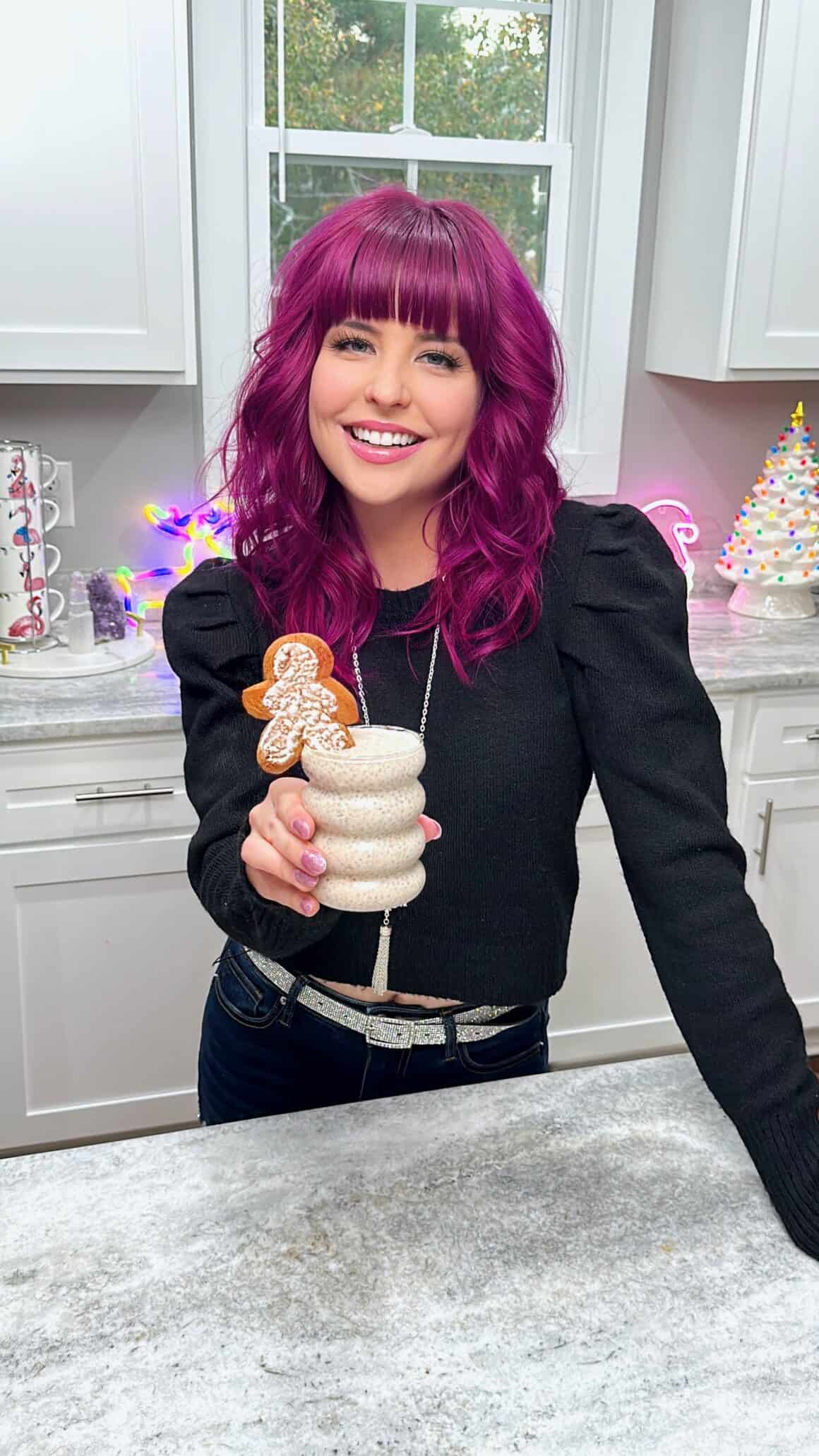 Like I've mentioned on a couple of my previous food posts (like white velvet smoothie, protein banana ice cream & winter immunity smoothie), I have been focusing on more plant based protein meals, and meals that are less in carbs sugars.
That being said, when my family and I were in Las Vegas over Thanksgiving, I ordered chia pudding off the in-room dining menu (which I wasn't thrilled about as I don't usually like chia pudding, but I wanted something that wasn't pancakes), and I was blown away with how delicious it was! It had a mildly sweet coconut flavor, and it was this creamy yogurt consistency. I decided when I got home I would make a replica recipe but holiday-inspired.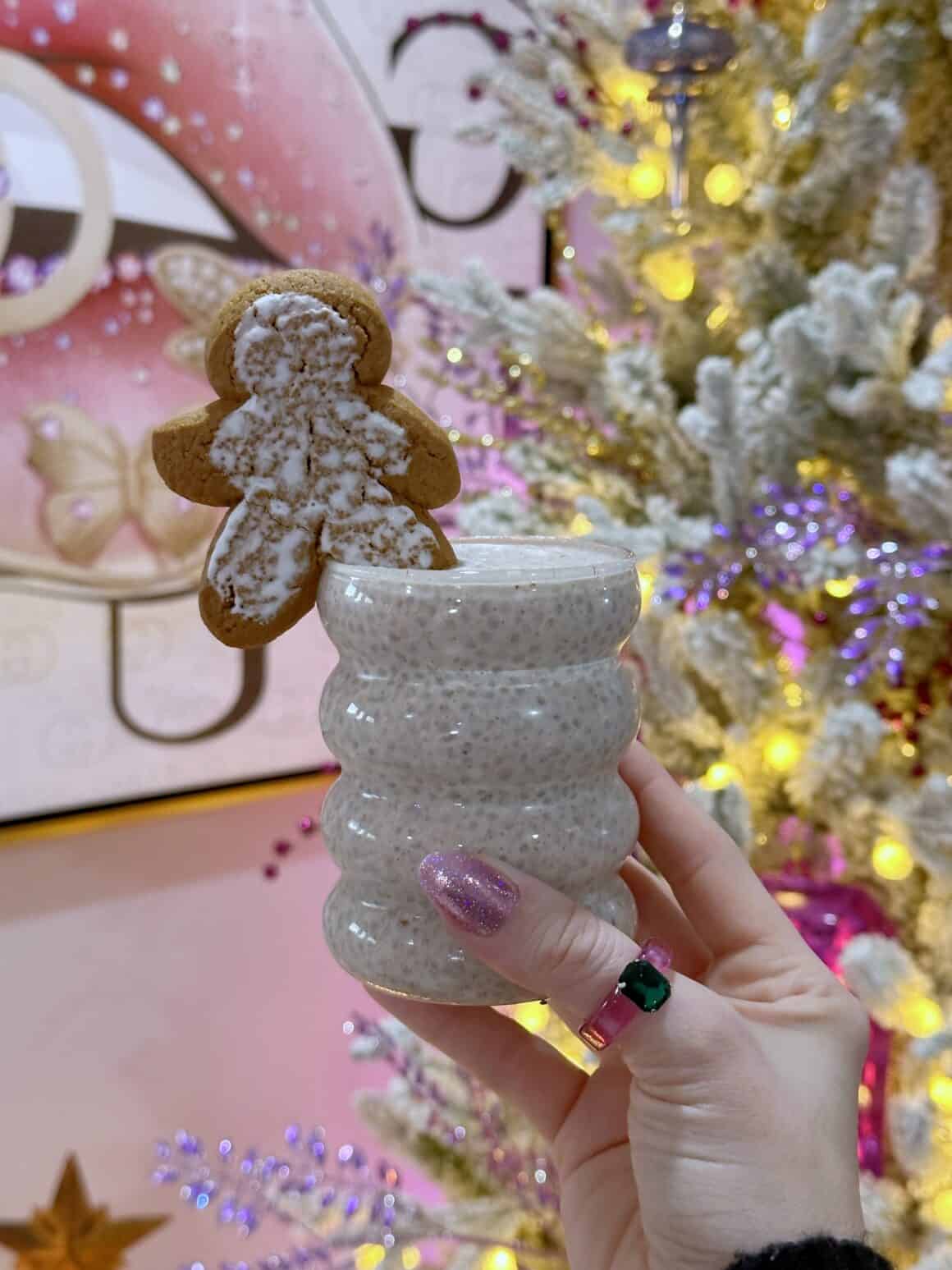 Gingerbread chia pudding is a great holiday / christmas dish that'll have you feeling energized, and in the mood for all the day's upcoming festivities.
If you like to find healthy christmasy recipes, then I think this one will be one of our faves + it's so easy!
Healthy + Delish + Easy = a big fat YES in my book these days.
Enjoy. Happy Happy Holidays! Love, Ashley.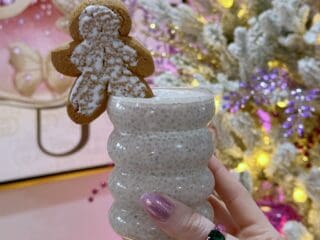 Gingerbread Chia Pudding
INGREDIENTS
1/4

Cup

Chia Seeds

1

Can

Coconut Milk or Cream of Coconut Milk

(about 1.5 cups)

1 & 1/2

Cups

Water

1/2

Tsp

Vanilla Extract

3

T

Pure Maple Syrup

(or sweeten to taste)

1/2

Tsp

Cinnamon

ground

1/4

Tsp

Ginger

ground

1/4

Tsp

Nutmeg

ground

1/4

Tsp

Cloves

ground

1/8

Tsp

Cardamom

ground
DIRECTIONS
Mix all together and store overnight in an airtight container in refrigerator.

Serve with any type of fruit, or eat alone 🙂