Some of my fave luxury finds on the inter webs lately for the holidays! (Helloooo nugget ice. We meet again!) 🧊
PS – Make sure when you're shopping online, you're always using the Rakuten rebates, it really adds up!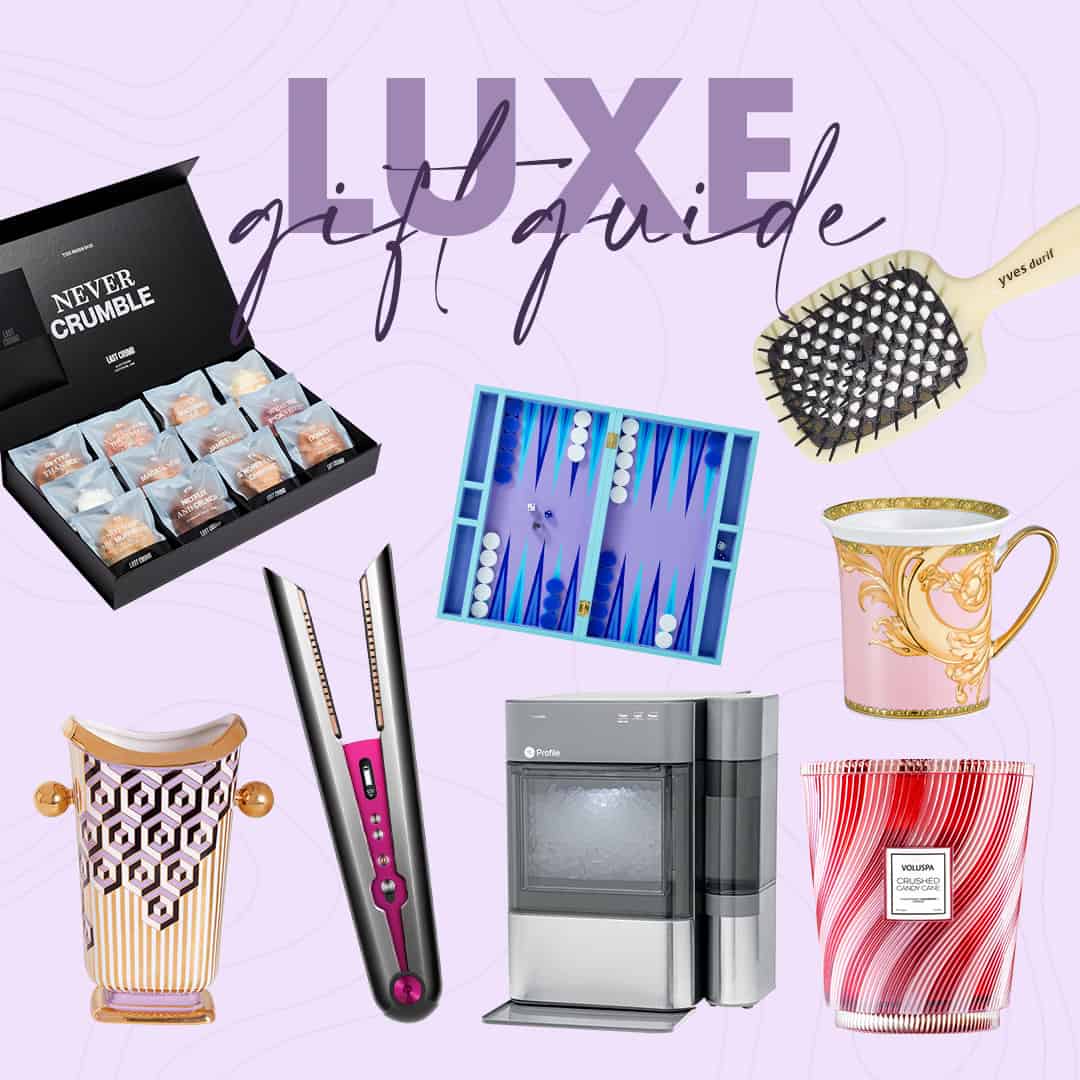 This Jonathan Adler Versailles Vase was my gift to myself; it's sooo pretty in person. If it goes with your style, I highly recommend.
Treat yourself with a Luxury Cookie Box delivery.
Designer Mug (how chic would tea be in this?! omg)
Jonathan Adler Backgammon Set is so fab for post-pandemic house parties again.
Dyson Flat Iron is the Rolls Royce of hair tools, and if you flat iron your hair often this is a great investment tool.
Voluspa Extra Large Festive Candle was one of the coolest festive items I found this year, and at first glance it looks like a regular candle until you realize it's a giant floor candle that burns for 250 hours and smalls like peppermint sugar cookies.
I shared this last year, and it still is the Soft Ice Maker of your dreams. Whether you call it sonic ice, chik-fil-a ice, nugget ice, or soft ice, you're in for a coo treat. It's the best money we've ever spent!
If you're a hairstylist, you need this luxury Hairbrush. My friend introduced me to this brush, and I did not think it would live up to the hype… just trust me, it does.