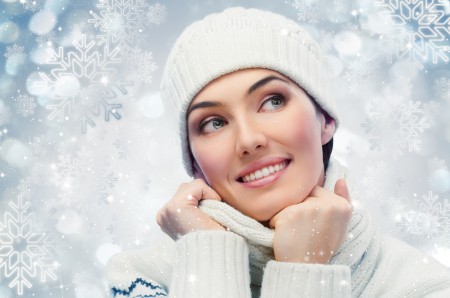 I don't know about you guys, but my skin starts feeling dry and icky in the winter time. I learned in cosmetology school that a very important part of our skin care routine is to change the products we are using depending on the season (or if you're moving/traveling to a different climate)! Do you use the same cleanser and moisturizer during the winter as you use in the summer? If so, you may want to consider changing during the winter season.
At this time of year there is less moisture in the air, our heaters are turned on indoors, and the hot water we use to wash our bodies zaps any extra moisture left on our skin! What does this mean? It's time for a switch-er-roo!!!! 🙂 Just think creamy & moisturizing…
Minor adjustments will help keep your skin protected, glowing, and soft!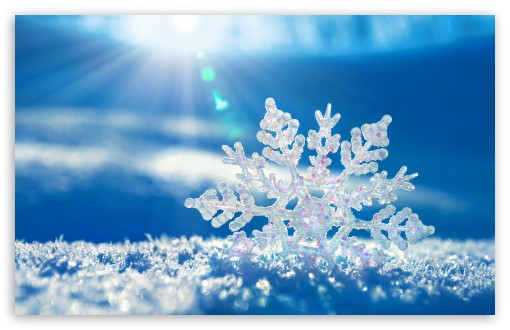 Here are my top recommendations for how to change out your products!
1. Wash in lukewarm water instead of hot!
Choose lukewarm water to decrease the amount of oils you wash off your skin. Hot H20 may feel better for a moment, but once you're out of the shower you skin will be very upset with you! Be kind to your skin this winter! 🙂
2. Switch up oil-stripping foam cleansers with creamed based ones.
Cleansers can be extra drying in the winter especially if you are using one that contains an acid such as salicylic or glycolic. Switch to a hydrating cleanser that doesn't contain acid, OR rotate with a milder and more hydrating version during the winter season.
This new Creamy Chamomile Cleanser from Devita is a great option!
3. Use a toner. A toner balances the skins PH – avoid alcohol based ones.
Make sure to tone immediately after cleansing. Toning the skin locks in the skin's ph balance and locks in moisture even before you apply your moisturizer. I just found Thayers Aloe and Rose Witch Hazel Toner and I'm addicted. It's very soft and smooth. (You can also just use pure, organic witch hazel)
4. Switch to a thicker formula moisturizer for winter.
As you choose your winter moisturizer, find one that is oil-based, but be smart about your product choice and make sure it's not petroleum based (which can further dry the skin). Most night creams are oil-based. Right now I am loving 1000 Roses Night Cream. (It's a great price, it's natural, I love the way it feels on my skin, and it smells amazing! I use it day and night right now.)
6. Still a little flaky? Brush it off with a scrub.
We often forget to slough off dead cells in the winter. Moisture cannot soak into our skin if the dead cells are too plentiful. Find an gentle micro grain scrub and use it on your face and your hands. Exfoliating body washes are also helpful in the winter months. (Please do not use the 'Apricot Scrubs' from the drugstore. They are like sharp blades on your face and they cause micro tearing of the skin!!)
The Carrot Facial Scrub from 100 Percent Pure is a great facial scrub. For my body, I like to make a simple DIY body scrub!
7. Illuminator Lotion
Okay, so this isn't a necessity…BUT…why not give yourself a faux winter glow & sparkle like a Cute 'Lil Elf?! 🙂 Urban Decay rocked it out this year with their new Illuminator Lotion. It's sooooo pretty!