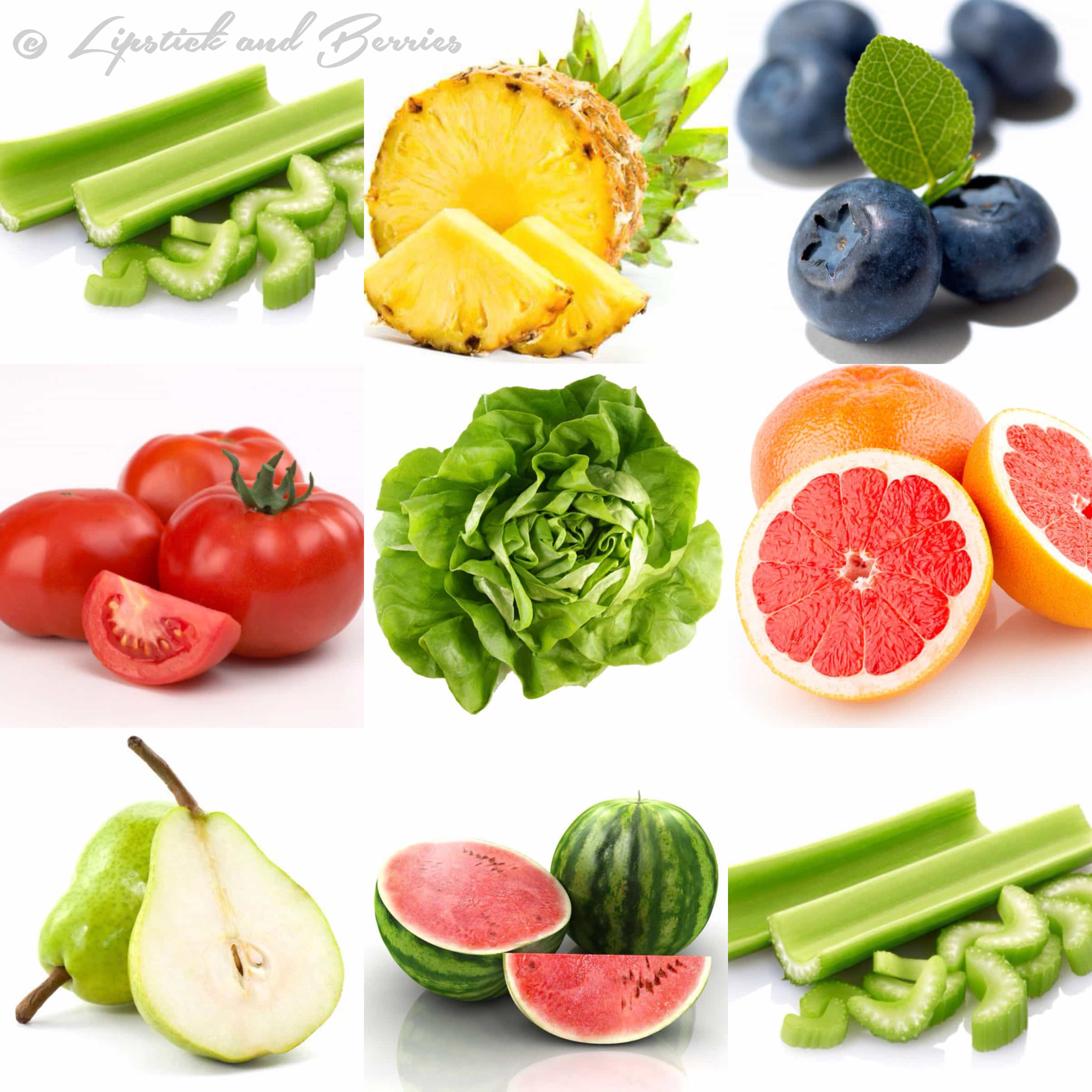 Eat Your Water!!
Roughly 20% of our daily H2O intake comes from solid foods, especially fruits and vegetables.
It's still important to drink plenty of water…especially in the summer…but you can also quench your thirst with these highly hydrating foods! These are at least 90% water by weight!
These foods are your beauty foods! They provide extreme hydration and make your skin glow from the inside out!