I had a lovely lunch last tuesday with my girlfriend. We were sipping on tea and having great conversation about health, which ultimately lead me to profess my undying love for tea! I absolutely love everything about tea. I love the aroma, the taste, and the healing it provides for our bodies. Our lunch conversation prompted me to document a new Series called "Tea Tuesday." I look forward to sharing my tea adventures with you!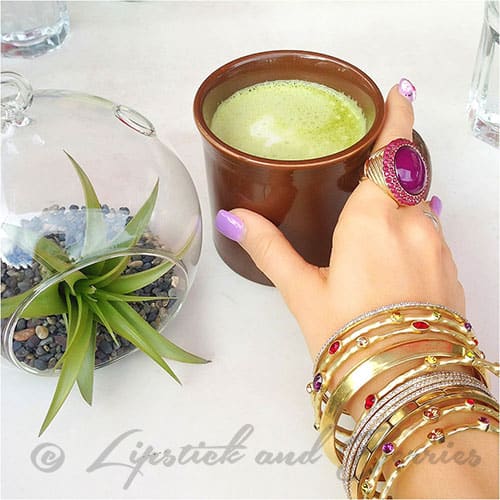 Matcha Tea is one of the teas that I am most fascinated by. It has been regarded as a delicacy in Japan and China for thousands of years and it has extraordinary health benefits!! Matcha is a ceremonial tea. It is a daily ritual. I believe there is something to learn from eastern culture; I admire how this culture sets aside time to appreciate life and relax the mind.
What makes Matcha different from other teas? Well, Matcha is composed of hand ground, young tea leaves, and as opposed to steeping the tea, you actually whisk and dissolve the powdered tea leaves in water (about 160-175 degrees Farenheit). Matcha has about three times the amount of healthy polyphenols than regular green tea. (Don't get me wrong, there are some fabulously healthy green teas out there that I love and very much enjoy…Matcha is just ultra unique) I find that premium Matcha gives my body an exclusive alertness yet calming affect. Matcha's high levels of L-Theanine are responsible for these unique properties.
You can find Matcha Tea Powder at natural food stores, local organic grocery stores, or buy from a specialty tea store.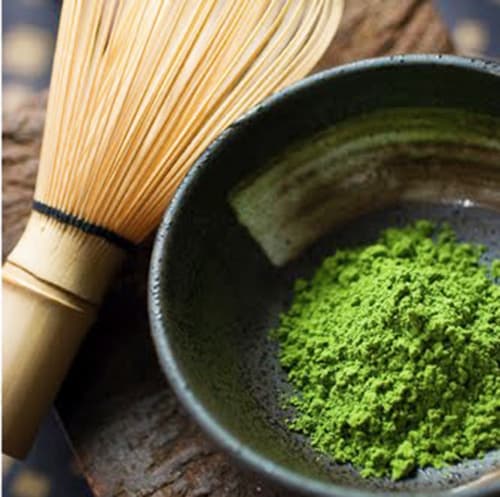 What do you think of Matcha Tea? Have you tried it before? I would love to hear your thoughts!