This gift guide has officially been approved by Lilygoat. If you don't know of Lilygoat, she is almost 5 and is currently a toy connoisseur.
I would say this gift guide age range would be around the 4-8 years of age. (For example, I think Barbies are more for older kids, BUT Lily has been loving Barbie since she was about 3 & 1/2)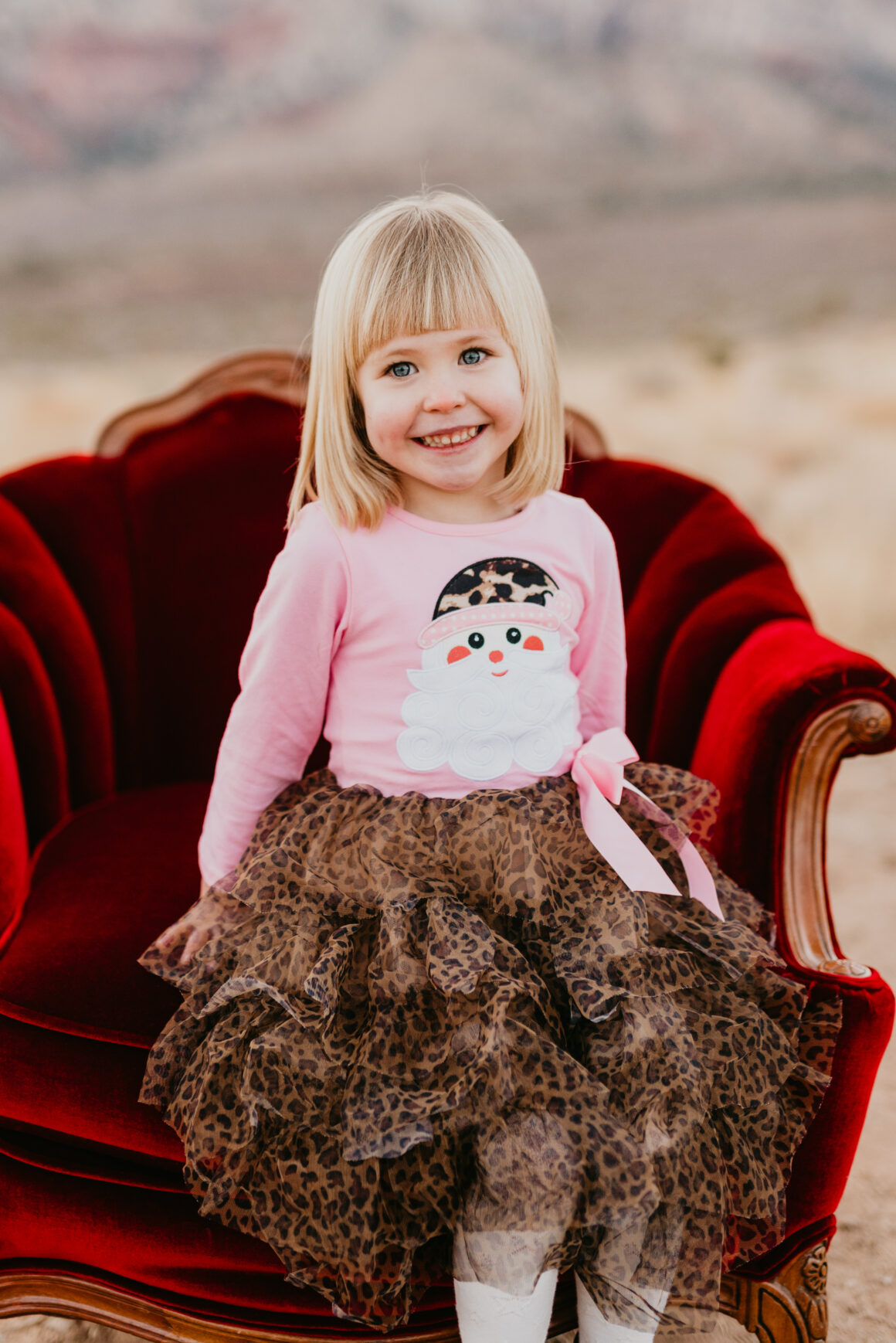 These are Lily's favorite toys that she saw in the Amazon catalog and some toys that she already has and LOVES (like the pink tablet – she loves to play games on this and it's a life saver for travel, AND it's super lightweight).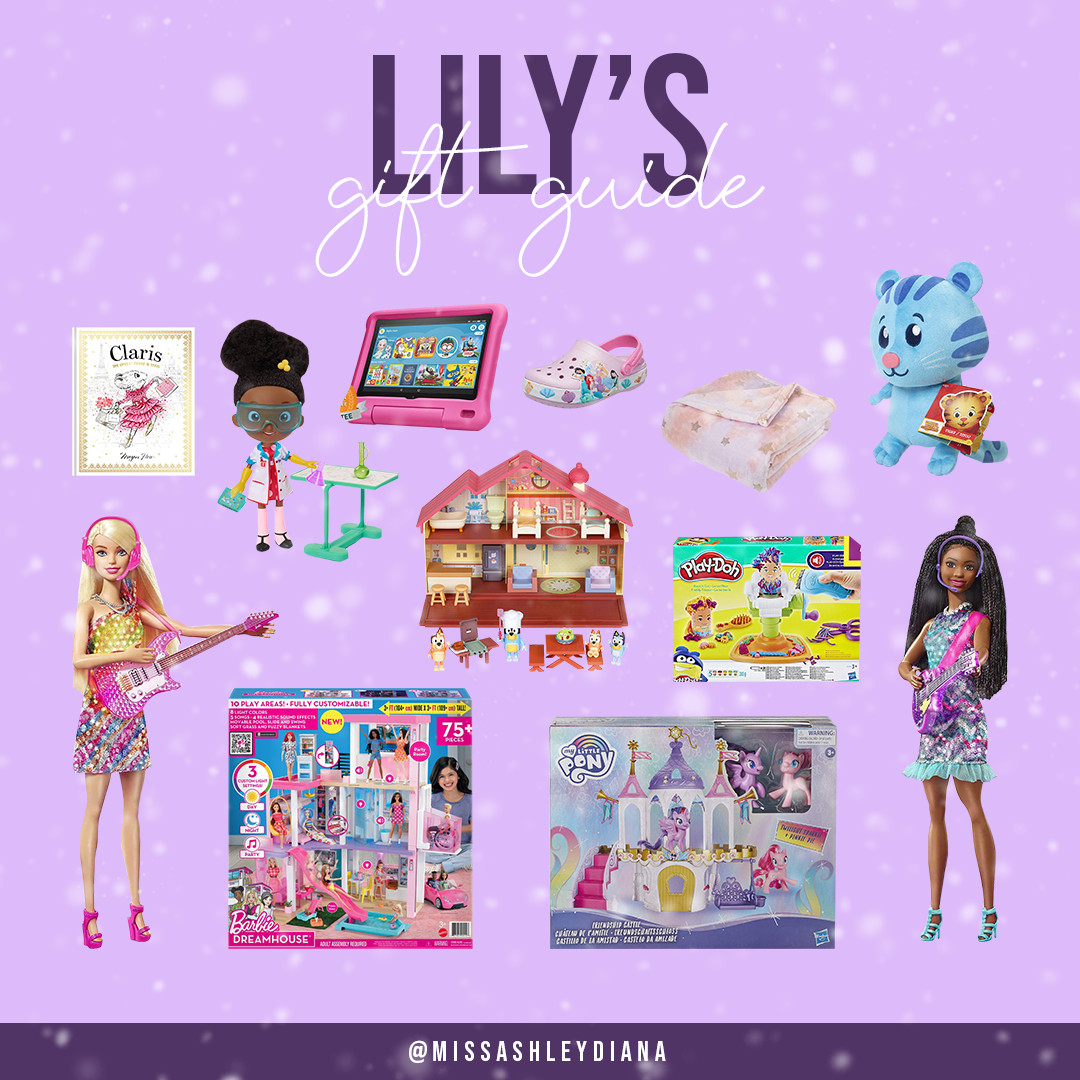 OK, LET'S BREAKDOWN THESE TOYS.
OUR FAMILY LOVES CLARIS. I came across Claris via Instagram last year, and omfg I fell in love (so did Lily). Claris is chicest mouse in Paris, and also THE MOST gorgeously illustrated book in the world. The words beautifully rhyme, and the attention to detail is just beyond. (I actually recommend getting all the books & the plush mouse)
All about girl power and female scientists, Ada Twist doll is a cute show on Netflix and such a fun toy. Lily loves science so we LOVE her. (also another cute science show on Netflix is Emily's Wonder Lab).
If you don't have an Amazon Tablet yet, then parents…treat yourself. You're welcome.
Lily loves a good Croc shoe (also we know how Alex feels about a Croc). Soooo yes to the Disney Princess Crocs.
We are all about the cozy stuff, so this Metallic Blanket is so perfect.
The second half of 2021 has been all about My Little Pony in our house. MLP released an updated movie on Netflix, My Little Pony Next Generation, and Lily is obsessed! This My Little Pony Castle is on the top of Lily's list.
Bluey is an Australian cartoon that Lily thinks is funny. This Bluey playhouse is a really cool toy because it closes up and is like an all-in-one deal. (unlike a barbie dreamhouse that is massive and stationary..this Bluey house is very travel-friendly whether that is on trips or just room to room)
In our home, Barbie wins 1st place in toys. (My Little Pony would be a close second). That being said, the Barbie Airplane is a must. We wanted this last year, but it was sold out. If your kid is into Barbie's def checkout this plane. (Not pictured, but the Barbie Dreamhouse is out of this world too).
Lily's other fave movie that came out this year was Barbie Big City Big Dreams. Brooklyn Barbie and Malibu Barbie were the stars of the show, and these dolls sing. Lily loves to act out the movie with the two barbie dolls while the movie is playing, and we also play the Spotify soundtrack in the car and bring the Barbies along as well.
One of our favorite shows Lily likes to watch is Daniel Tiger. It's kind, educational, and teaches kids how to handle emotions. This blue stuffed 'Tigey' is from the show and it's something that Lily adores.
Lastly, a Play Doh Hair Salon Set because how freakin cool is that?!