Every woman needs some good anti-aging eye tricks. I love that there are simple tricks that can help us feel more radiant, youthful, and energized. I don't know about you, but when my eyes look and feel tired I don't feel like my usual self.
Always the key to helping turn back the clock is to upgrade your diet, but there are also so many anti-aging  eye tricks that can help in addition!
All these anti-aging eye tricks will make you look EXACTLY 12 years younger.
Lol. Ok ok…well that sounded good, right?
Well, it's just a catchy blog title name, BUT I do have 12 awesome anti-aging eye tricks for you, AND they will help turn back the clock. By 12 years? Well, not exactly sure – that's for you to decide.
I promise you'll LOVE these anti-aging eye tricks! Make sure to share with your girlfriends on Facebook and Pinterest, and comment below because I want to know know your anti-aging eye trick secrets.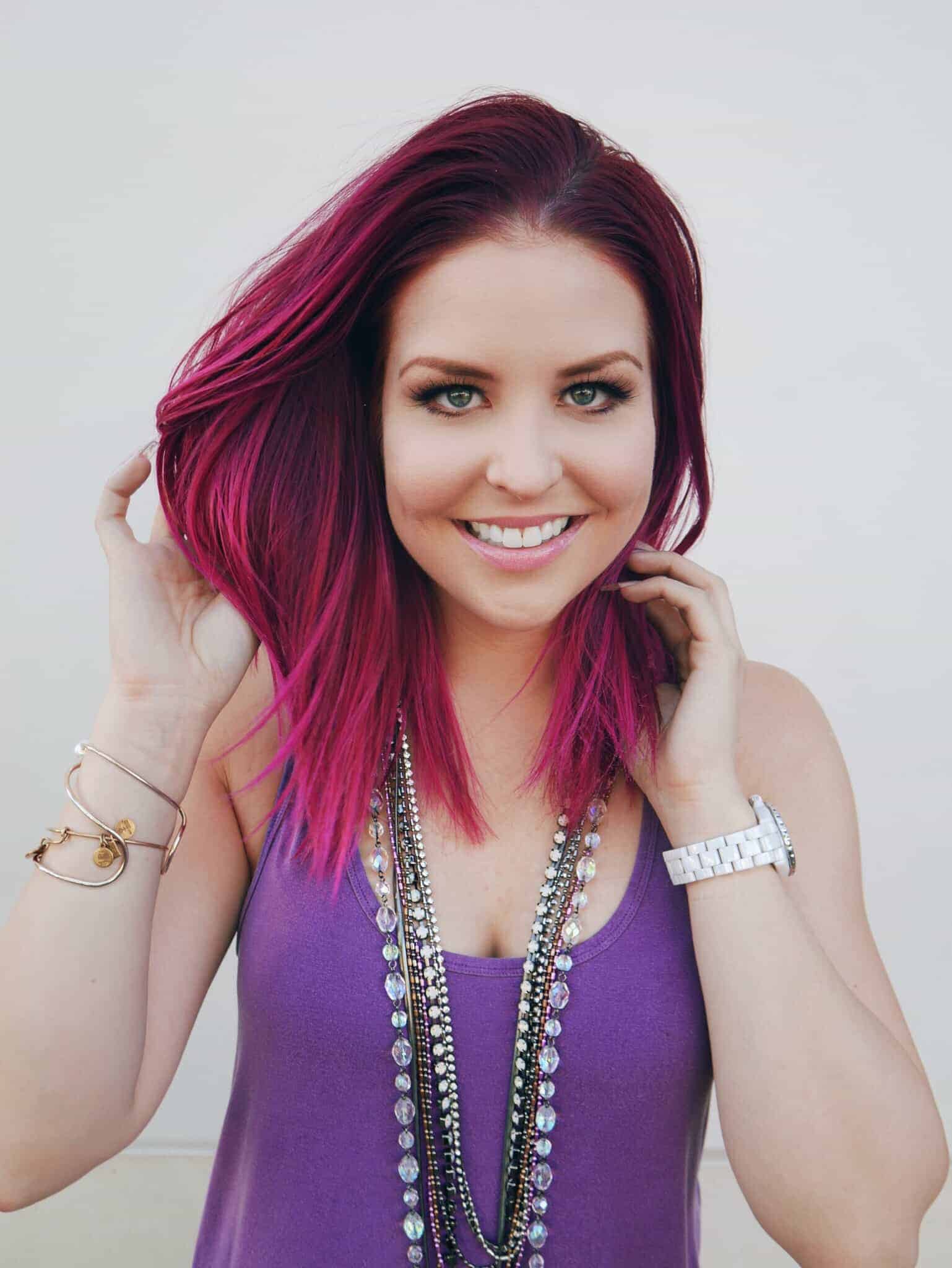 Always use an eyeshadow primer
When you use a primer under your eye shadow, the primer automatically evens out wrinkles and creases. Your eye make up will stay fresh longer, and your eyes will bright and awake. I LOVE this natural brightening primer by Ilia.
Perk up your eyes with shimmery shadow
Next in the line-up of anti-aging eye tricks, I use a Q-tip to smudge a bit of shimmery shadow (in a shade lighter than your skin tone) around the inner corner of my eye. Try this trick! I naturally started doing this ever since I started wearing make-up, and I guess I just realized how it attracted the attention to the inner corner of my eye. The trick now is that by drawing attention to the inner corner of the eye, we are drawing attention away from any "crow's feet" at the outer corners. Plus, I think having a little twinkle in the eye is quite cute. I highly recommend this palette from Tarte – it has many colors for use day & night.
Look wide awake with mocha eyeliner
My makeup artist taught me this one. She uses black liner on the lop lid, and a rich chocolate or mocha liner under the lash line on the lower lid. I couldn't believe what a difference this made! I know a lot of people automatically think that they need black liner all around their eyes in order to look "put together," but it actually can make the eye look smaller. I promise you that if you try this trick, you'll take years off your face.
Keep brows full and use two shades of brow powders
Skinny brows are aging. Bold brows are in (and eternally youthful). Use a lighter powder to fill in brows (closest to the nose) and gradually transition to the darker shade. This naturally draws one's attention to your arch, which makes for a mini brow lift! Benefit makes a Foolproof brow shadow in dual colors to make for an easy peasy application.
Look instantly rested with a yellow concealer applied in a triangle pattern
This is such a cool trick – this is called "Concealer Wardrobing." First of all, you'll want to use a yellow or golden base concealer to neutralize purple/blue dark circles. Instead of applying it in a semicircle under the eye, apply it in an upside down triangle pattern. This will act as a highlighter to draw attention upward. My fave concealer to use is Amazing cosmetics, and make sure to watch their video and you'll see the triangle method.
Look youthful by eating an iron-rich diet
Also, if you happen to be low in iron, you could be seen darker under eye circles than usual. Add some beans and dark leafy greens to your diet. I take an iron supplement every few days to keep my iron high.
Look refreshingly rested with a tea compress
Green, white, or black tea bags can be used to alleviate dark circles and diminish puffiness. The caffeine in the tea boosts circulation, therefore, giving you an instant eye lift. Simply, steep 2 bags in 8 ounces of water, and then let cool down a bit. Once cooled, squeeze out the excess liquid, and place tea bags in the freezer for 10 minutes. Place chilled tea bags over the eyes for 5 minutes. Take these few minutes to relax and unwind.
Get your beauty sleep & avoid salt
Adequate sleep is essential for beautiful looking eyes. Without sleep, the under eyes become dark and perhaps even puffy. The supermodel secret is that they avoid salt 1-3 days before a photo shoot, and sleep with two pillows to minimize water retention and fluid buildup. Give it a shot if you have a special event coming up or a hot date and you want to look 110%!
Wear great lashes
Since we all love that wide-awake look, false eyelashes are my go-to to instantly perk up tired eyes. A lot of people gravitate toward the "winged" lashes, but sometimes these can make the eyes look heavy & droopy (it really depends on your eyes shape, but often this can happen). I recommend using the "Wispie" lash by Ardell instead. The wispie lash is elongated in the center as opposed to the outer corner. This placement also makes the eye appear more open and youthful.
Strengthen with Retinol
Over the years, the under-eye skin can become thin which makes the dark circles more visible – really what is happening is the muscle is more visible from under the thin skin. Your dermatologist can prescribe a retinol cream like Renova to help rebuild collagen and strengthen the skin one again. I personally haven't tried this around the eye area, but after reading experts speak of it online, I am going to ask my dermatologist! Very interesting.
If you're into cosmetic treatments…
I wanted to include this because I know there are people reading this that want instant (and massive) results. In addition to make-up tips, there ARE also some medical procedures that can cosmetically correct the eyes. Fraxel laser resurfacing treatments and/or Restylane filler can rejuvenate the eyes by firming the skin. I even know a few people who consequently get Botox under their eyes to plump the skin to appear more youthful. There's also a treatment called Ultherapy ultrasound treatment that helps stimulate collagen to combat the "sunken in" look. (Disclaimer: I do not know much about these treatments, nor do I know if they are cruelty-free. I would recommend checking with your dermatologist or have a consultation at a cosmetic surgery clinic).
As always, it's about prevention…
Use SPF on your eyelids and under eyes!Think about it? The sun hits your eyes too and we all know that sun exposure ages us! My recommendation is the Murad Essential C SPF eye cream…it's perfect for daytime.
Also…OVERSIZED sunglasses. 😉 I'm obsessed with these & these right now. Also, these are a great pair and yours truly wears them daily – Thanks Momma Sheila!
PS. IF you loved these tips, check out this article on the Ice Cube Facial You Needed To Try Yesterday!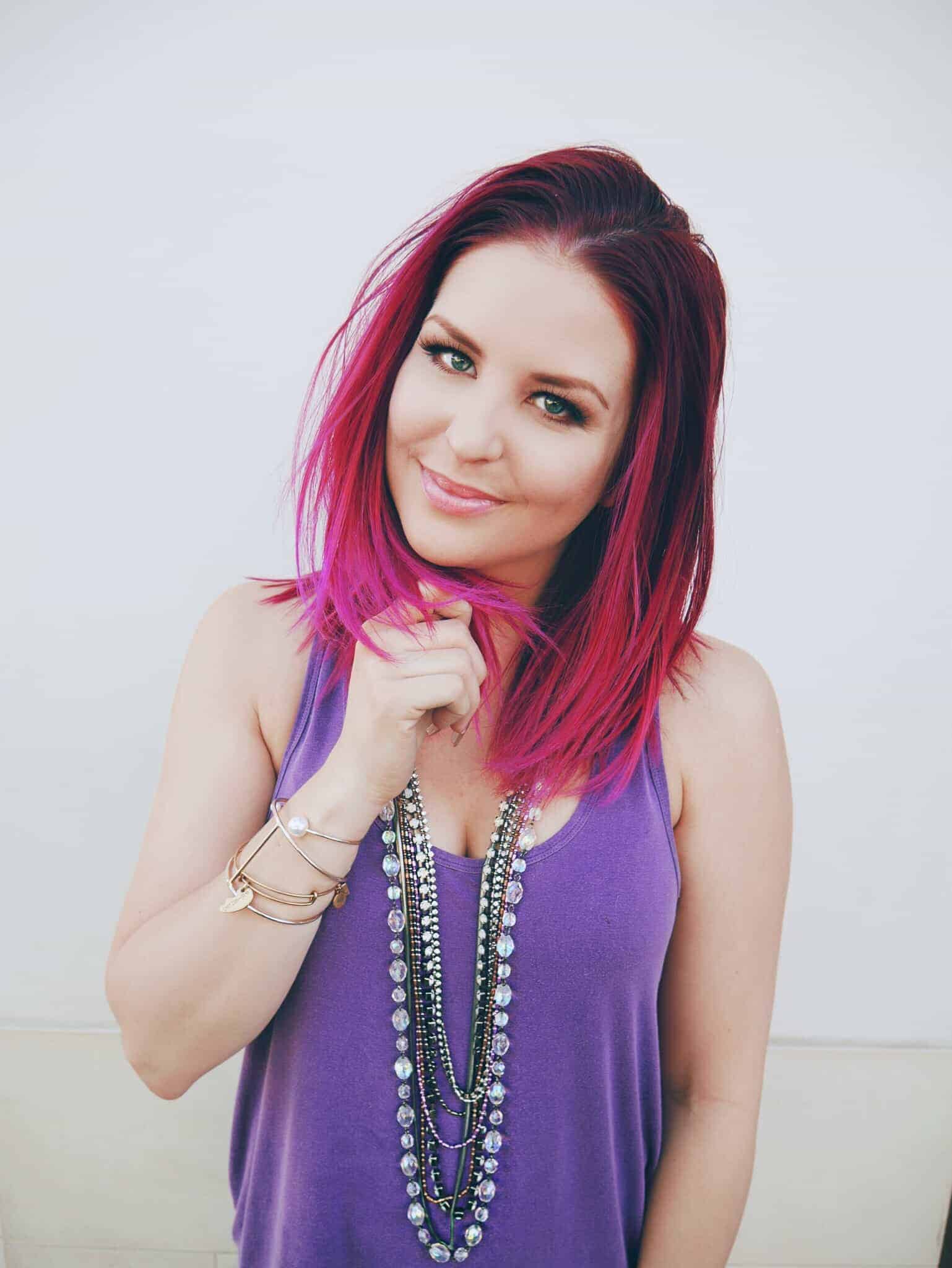 Also, let me know your secret beauty tricks below!
SaveSave