If you are a green juice fan, and you love a good morning pick me up, I promise this will be your new obsession. It's one of my all time favorite recipes.
This energizing green juice recipe is the best way to kickstart your morning!
It's rather simple, but often don't the simplest things turn out the best?
Wait for it…
Green Juice + Green Tea
That's it!
Very few ingredients.
It's that simple. And it's SO good.
The caffeine from the green tea + fresh ginger give you a naturally energizing start to your morning.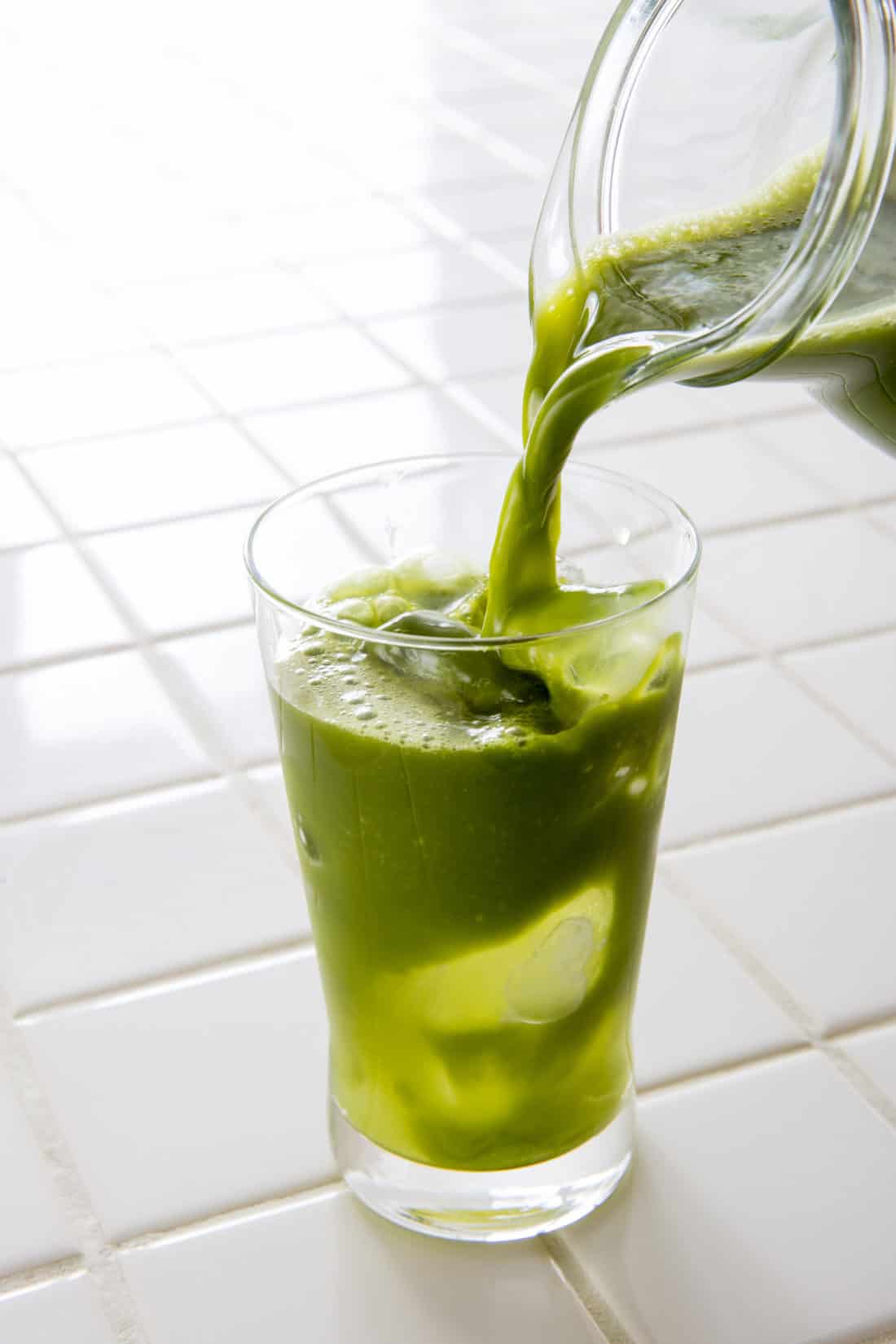 You may be wondering… Why green juice? Why is this stuff all the rage? Is juicing actually worth it? Does it even taste good?
Y E S! Green juice is one of the healthiest liquids to get in your body. Especially if it is packed with greens (spinach, kale, watercress, collards, celery, etc) and it doesn't have added fruit.
Side note: I love all kinds of juice recipes, especially ones that include fruit, BUT it's important to know what to choose at what time. If you are truly looking to HEAL your body, lose weight, or get most vital nutrients from your juice, then it's best to not add fruit (or keep it super minimal) and load it up with everything green. I have other juice recipes HERE that are delicious with a hint of fruit.
OK cool, Ash! But why juices over smoothies?
Great Q. There are a time and place for each. It depends on what you are looking for. The difference is in how your digests them and the fiber.
In short, a smoothie can be a meal – smoothies keep the fiber intact, which is why it fills you up – it takes your body longer to digest. You simply blend that shit together (Vitamix 5200 is my favorite blender) and drink it up.
With juices, you extract the liquid using a juicer, the pulp (which is the fiber) is discarded and you are left with a nutrient dense liquid. Juices cram in a lot more nutrients per serving! That can be a good thing during a week when you want a big serving of vegetables & green leafy goodness in a cup. Vegetable-based juices (like this one) are a tasty, convenient way to get a lot of vitamins and antioxidants in a flash.
As I mentioned, the downside is that many juices contain tons sugar from fruit – without the fiber to help digest it slowly, it could cause a big spike in your sugar levels or over time add extra weight that just seemed to pop up out of nowhere.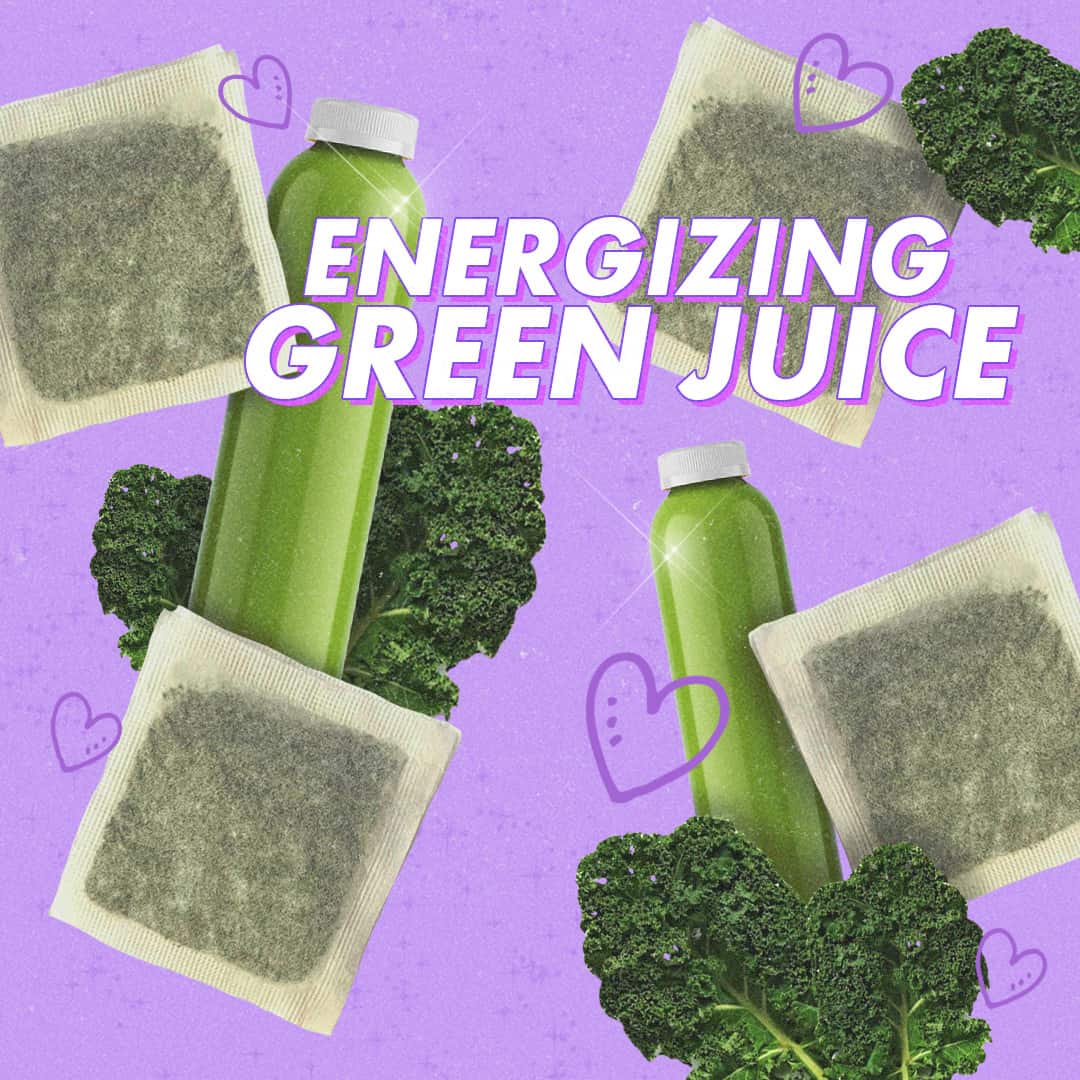 Back to this glorious, energizing green juice!
I made this green juice YEARS ago for when I went on a quick day trip with my glamorous friend Kimberly. I knew Kimberly was into all things healthy (and low sugar!), so I was brainstorming what I could create that would be 1) be very unique 2) give us an energy boost because we had to wake up at like 5:00 am & 3) something that was fresh & yummy.
At the time I had just started nerding out on cold-steeping tea, so I thought it may be a chic idea to mix my green juice w/the cold steeped tea to make an antioxidant-packed, polyphenol-full, fresh, green drinky drink.
IT WORKED.
Green Tea + Green Juice = The Best Energizing Green Juice EVER
This recipe is anti-Inflammatory, it has minimal prep time, easy to find ingredients, it boosts energy, and it is full foods like kale, cucumber, lemon, and ginger.
No orange, no apple, no fruit. Just cucumber and lemon to sweeten.
The instructions are below! FYI I have found that juicing kale is much better than juicing spinach (more juice is extracted). Big leafy greens are always better for juicing.
Speaking of extracting.. let's quickly talk what kind of juicer to use.
I have bough 2 juicers over the past year, and I hated both of them.
I bought the $600 Hurom Juicer and I gave it away; it could not for the life of it remove all the pulp and if I am spending that much money on a juice extractor, I want it do all the work for me.
Next I bought the new $500 Breville Big Squeeze juicer. The Breville was better, but it was SO hard to open afterwards – like break your hand off hard. I just don't like to cuss out my juicer every day, so the Breville and I didn't get along.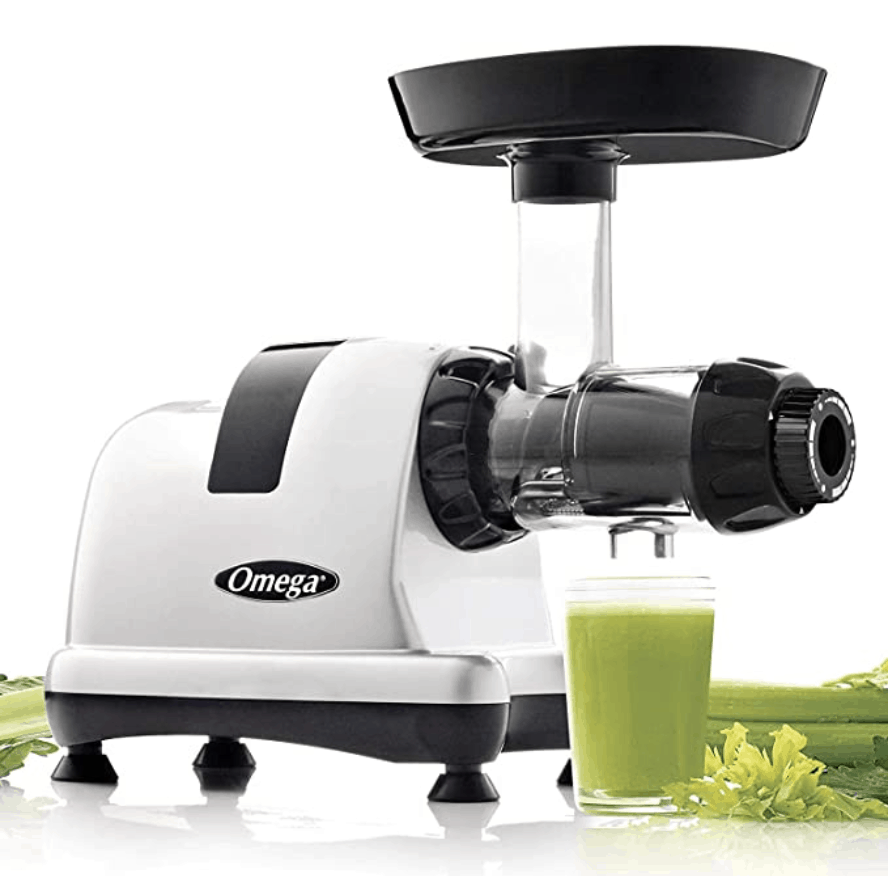 My favorite juicer has always been the Omega. I had one initially and I loved it but I thought I wanted to get a fancier one, and clearly that didn't go well. Medical Medium (the celery juice dude) also endorses the Omega Juicer if that means anything to you. Actually celery is a BITCH to juice, so let me just tell you, if this one slays celery and he says it's awesome, then it can juice anything!
I am so excited for you to make this energizing green juice and for it to become one of your fave juice recipes. I know you will LOVE it.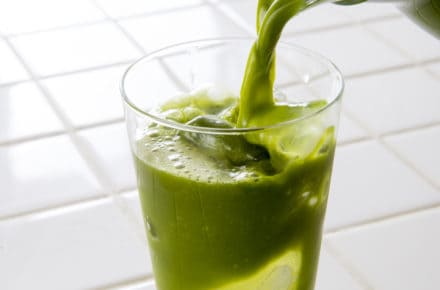 Energizing Green Juice
This green juice is your new jump start to the day!
INGREDIENTS
2

Cups

Green Tea

chilled

2

Cucumbers

washed and unpeeled

1

Lemon

washed & skin removed

5

Kale Leaves

do not remove stems

2

inches

Fresh ginger
DIRECTIONS
Steep green tea, set aside, and place In refrigerator. (Bonus points if you cold steep the tea by placing a tea bag in cold water overnight in fridge)

Run all ingredients through a juicer.

If you choose to store, choose a glass container with a tight sealing lid. Be sure there is little "headspace" (the space between the top of liquid and the lid)

Mix juice with chilled green tea.

Juice lasts 3-4 days in refrigerator max. Please consume quickly.
Enjoy this recipe, and lmk whatcha think!
OH AND speaking of energizing, if you prefer to get your boost from coffee, you MUST check out my Sexy Skinny Coffee. RUN. Don't walk. You'll want to make this asap.
For my TEA LOVERS, check out all the Tea Tuesday posts. (and if you have any great recommendations of teas, please share).
For other great juice recipes, try Winter Glow or Glowing Skin juice recipes.
If you want a recipe that has ginger, try one of these! Berry Ginger Snap & Creamy Carrot.
Xoxo, Ashley.
Ps – if you're into creating energy, check out THIS. It's free, simple, and life-changing. Plus, you've done this before. 😉