I know what you're thinking.
But no, Alex did not propose over Christmas! ????
There may not be wedding bells for us right now, but that doesn't stop me from writing about my dream wedding (and very large pear-shaped diamonds). Are you reading this, Alex?! Take some notes babe. ????
Actually, I've partnered with MGM Resorts to talk about how to plan your dream wedding in Las Vegas! Not just any dream wedding though, one that it is completely stress-free. (seriously!)
So many of you know that I had a Las Vegas "chapel" wedding about 8 years ago. It was nice, but very typical – Elvis, dusty faux floral arrangements, no guests, and let's not even talk about the chapel's makeup artist who gave me a man face and burly brows and then I had to redo my own makeup before the wedding.
Lets. Just. Not. Go. There.
Instead, let's talk about how you can have a luxurious, stress-free, and beautiful wedding at the beautiful MGM Grand.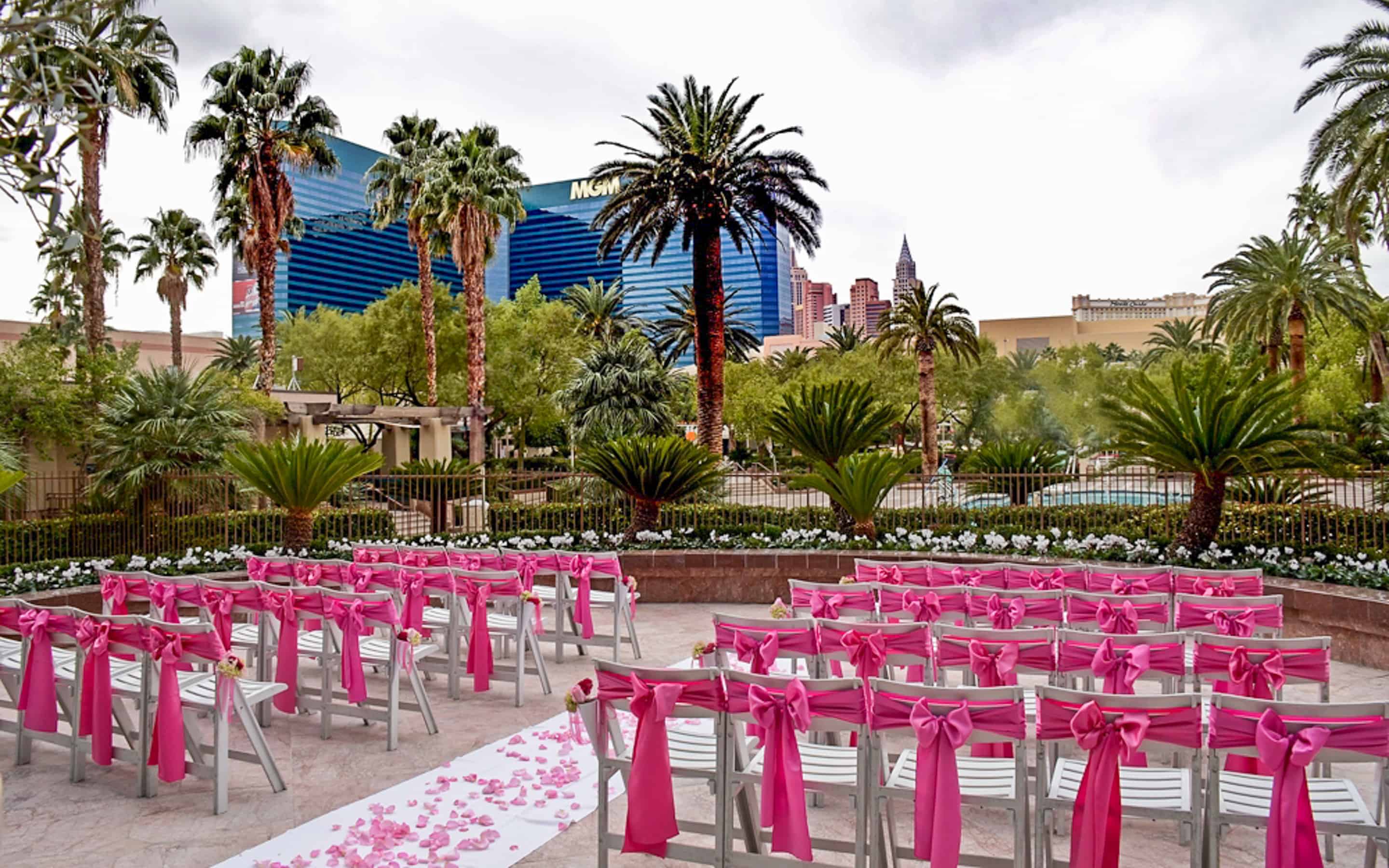 Here you can have EVERYTHING planned for you. No stress. No drama. not to mention you can relax, party, unwind (whatever you wish!) on the resort property before and after your nuptials.
MGM Grand offers a wide range of wedding packages starting at only $750. ???? As I was researching more information about this article, I was so impressed to find that they offer a downloadable brochure of wedding packages and pricing. To be able to find this information in clear and concise detail would be so helpful in planning the budget for your wedding.
Wedding Hair & Makeup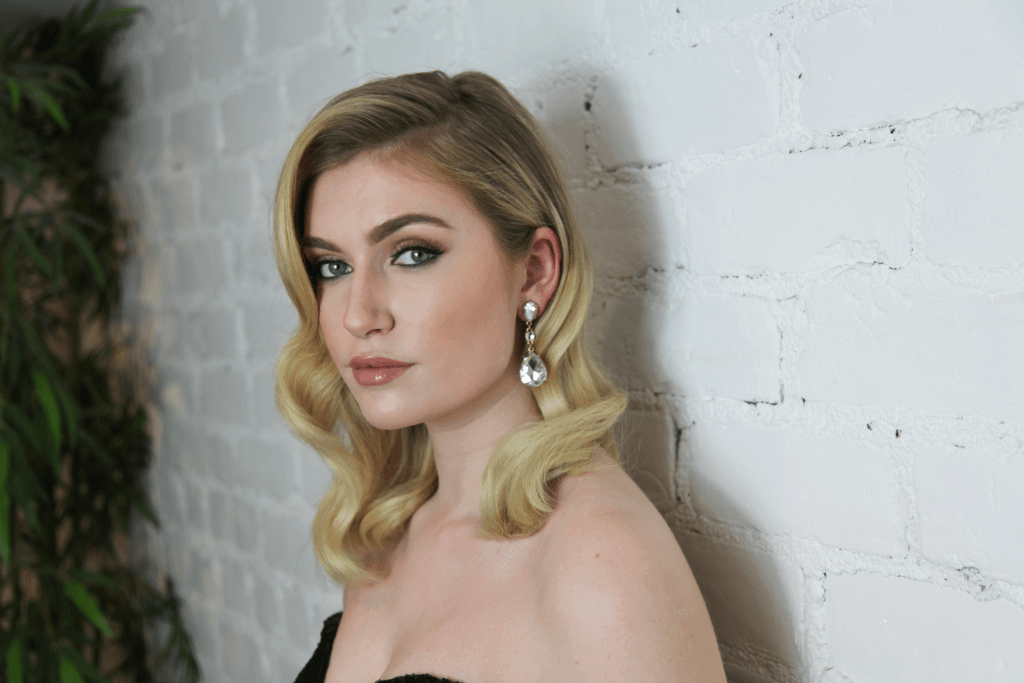 Let's chat about hair first because you know how I feel about a great hairstyle. It's basically everything. ????
MGM Grand is the home to Christophe Salon. Christophe is a world renowned salon that celebrities and Hollywood industry types turn to for style expertise. All of your your bridal beauty needs can be met here. Sit back, sip some bubbly, and let the stylists pamper you (and your wedding party members) on your special day with a gorgeous bridal hairstyle, Perfectress hair extensions, makeup, and a manicure.
The look above (styled by a Christophe professional stylist) is one of my favorites for bridal style. The "Glam Wave" is timeless, classic, and effortlessly chic. Be sure to pair it with statement earrings and a bold lip.
Wedding Florals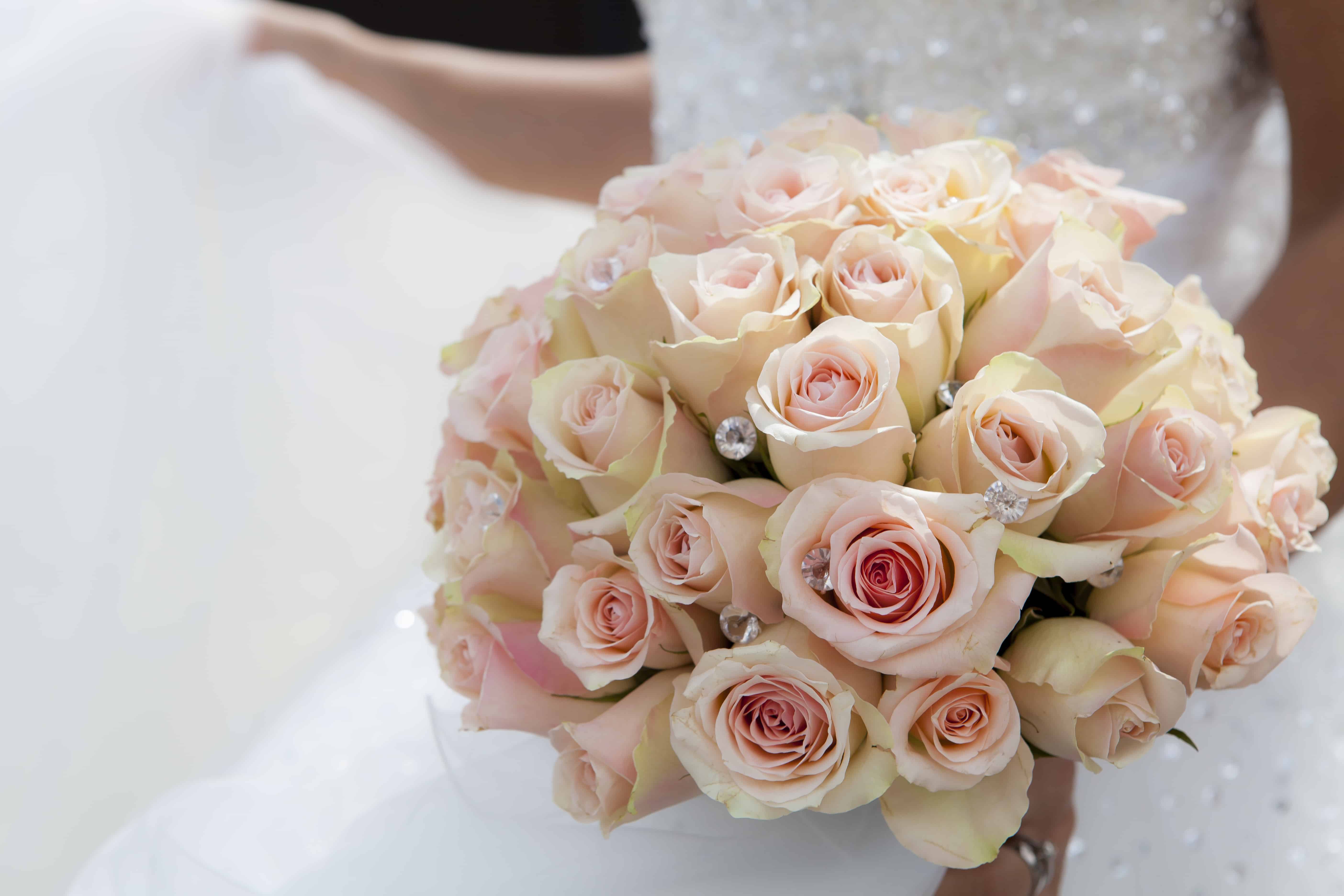 The MGM Grand offers an in-house florist to provide you with any floral arrangement you can dream of. Better yet, just let the florist know your wedding colors and leave the rest to them. You can rest assured that all of your floral details will be top notch and immaculate because of their in-house floral design team.
I talked to one of my girlfriend's who is a wedding insider, and she said that years ago, bouquets were small and sweet. For 2018 wedding trends, the bigger the bouquet, the better (think cascading modern bouquets with an eclectic variety of blooms and lots of greenery). I know MGM Grand will not disappoint in this area, as in Las Vegas everything is bigger, better, and GRAND!
Enjoy the resort amenities as their team plans the details for your big day, which leads me to the next topic!
Wedding Party Nightlife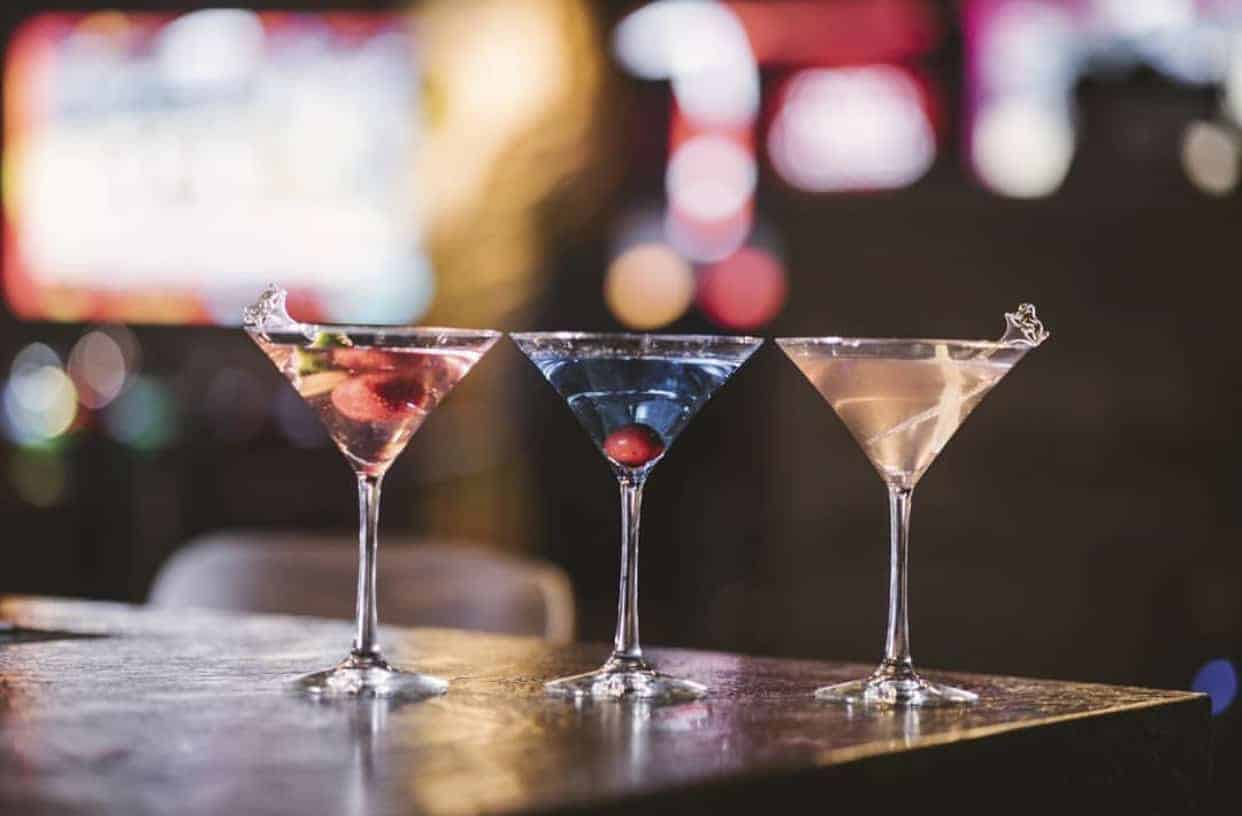 In my opinion, the great thing about having your wedding in Las Vegas is that you and your wedding party members have entertainment ALL around. Martinis and music are easily accessible in MGM Grand.
My favorite lounge inside MGM Grand is Centrifuge. Centrifuge is a trendy circular bar and lounge with hand-crafted cocktails, progressive music and an ultra-modern vibe. The centerpiece of Centrifuge is an impressive glowing installation that spins continuously while changing colors.
Wedding Catering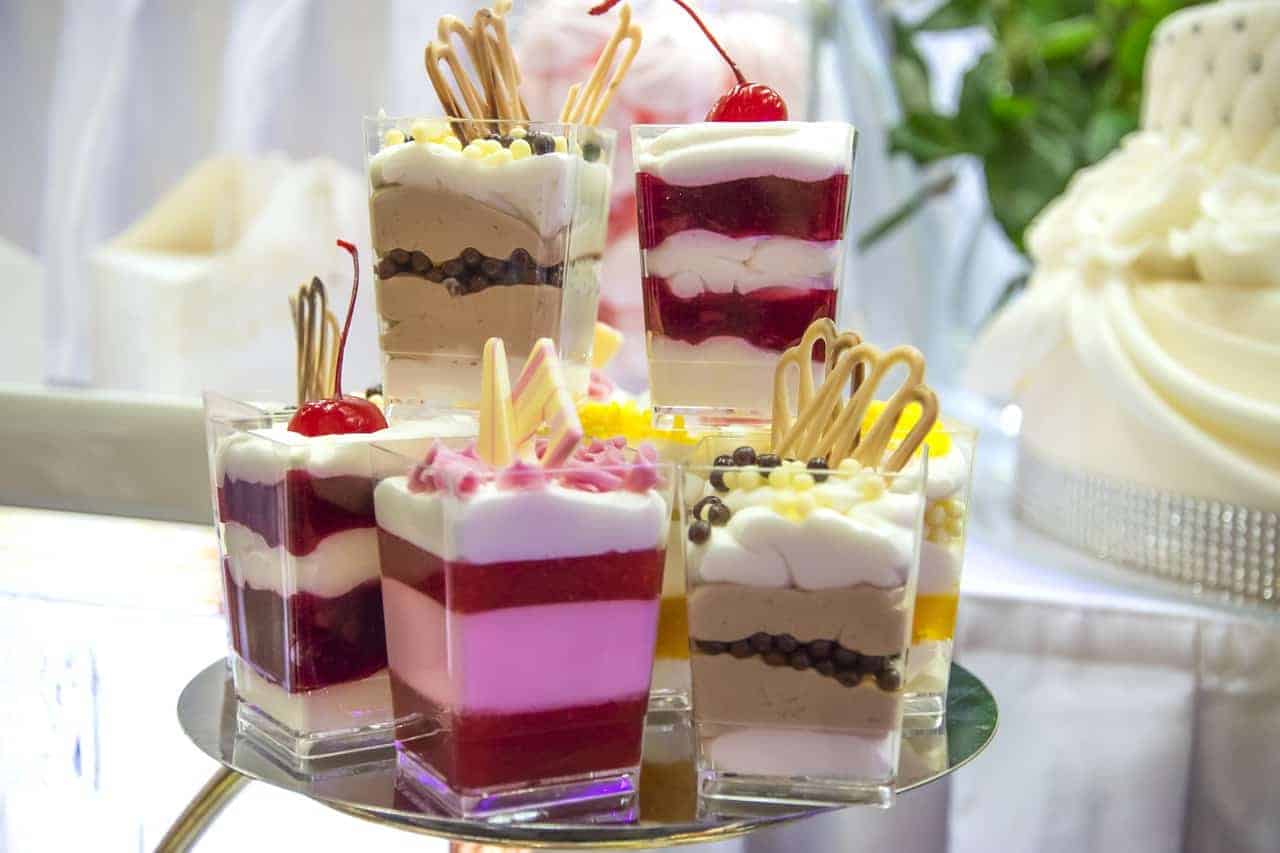 The centerpiece of any function is certainly the food! MGM catering experts will go beyond your expectations. MGM Grand provides complete banquet and catering services, and they can work with any dietary needs.
The wedding dessert trend forecast for 2018 is all about nostalgia. Creative, nostalgic desserts such as popsicles, layered custards and ice cream sandwiches will be what many couples serve at their wedding, in addition to cake, of course. I think this is a really fun idea that people of all ages will enjoy!
Wedding Party Spa Day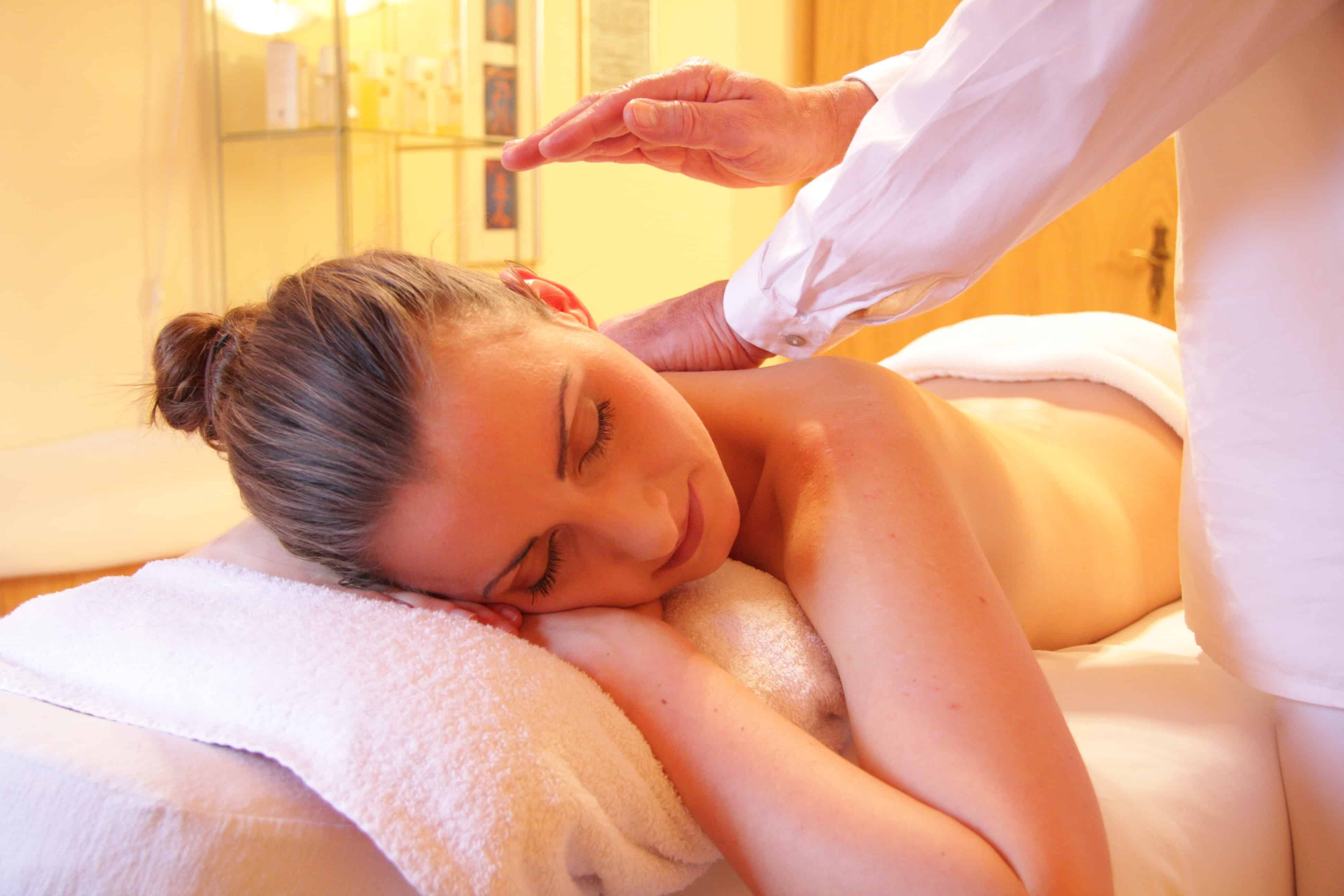 No matter how stress-free your wedding is, you'll still want to book spa days. After all, it is time to treat yourself like the queen you are during your wedding week. ????
Inside MGM Grand Spa, you can experience top notch facials, body exfoliatons, massage, and they even have body bronzing available. They will pamper you and your wedding party before and/or after your wedding.
Everything you need to wind down and relax is for you at the Grand Spa. If you're looking to treat yourself to ultimate levels of relaxation and rejuvenation, the Grand Spa has thirty treatment rooms along with saunas, whirlpools and lounges that provide a multitude of treatments to help you recharge, reboot and revitalize.
When it's time to say your vows, keep it easy, keep it fabulous, and always keep it GRAND.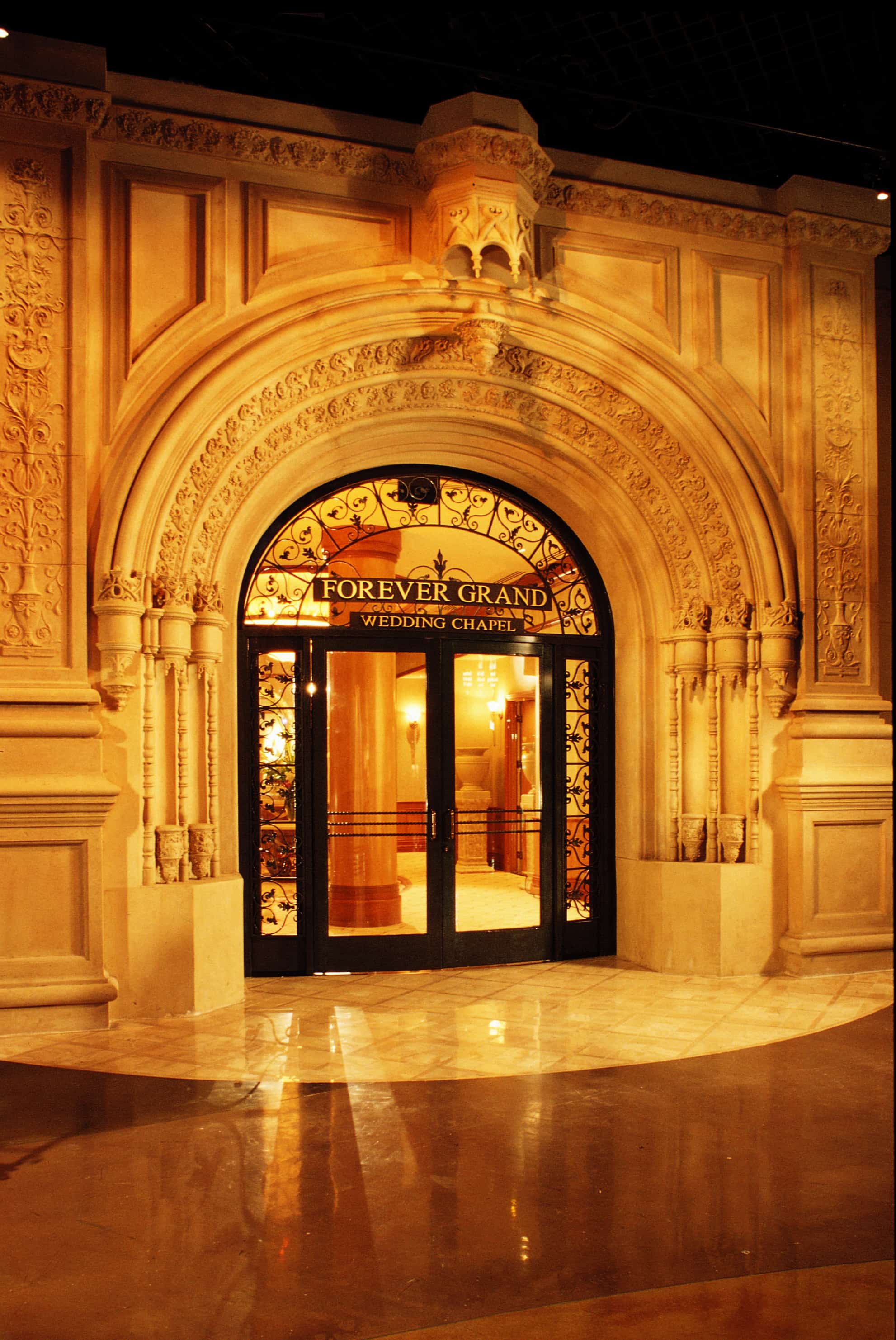 My next time around, I am definitely going the fabulous and stress-free route by having someone do it all for me like the MGM.
Comment below and let me know if you're married or where you plan on getting married! If you're thinking of getting hitched in Las Vegas, I would love to know. ????
SaveSaveSaveSave
SaveSave
SaveSave
SaveSave
SaveSave
SaveSaveSaveSave
SaveSave
SaveSave