One of the questions I get the most on Instagram is "How do you get Lily to eat so many heathy foods?"

I think her favorite foods are healthy ones because that is what we offer her and it's what she sees us eat as well. We couldn't expect her to eat healthy if we were eating pizza or fatty burgers in front of her all the time. I try my best to involve her when we make smoothies so she understands what is happening and wants to drink it with us!

We aren't perfect, but we do our best with what food we keep in the house, and I'm pretty dang proud of what we've pulled off over the past 3 years in this entrepreneurial household! It ain't easy running businesses from home and trying to keep to all healthy all the time! So we have 98% vegan foods in our home – it's just what we like! (Alex has actually been vegetarian this while life which so cool)

Sometimes I forget that Lily isn't fully vegan because she's such a veg head, and I forget that I raised her on goat milk formula! (which btw is the only formula I recommend. I did massive research). If you haven't read the crazy breastfeeding post or the baby formula one, def check them out)

We buy 2 frozen veggie cakes that are vegetarian (not vegan.. they have a egg in them), and when I figure out a better vegan homemade recipe, I'll do that, but for now, Lily is crazy about those little veg cakes and they help make our life WAY easier. At the end of the day, a fed baby is a happy baby, just like I used to say about breastfeeding!
My mission as a parent is simply to inspire her to eat healthy foods by being a good example and having healthy foods for handy for her.
I believe if you make foods with LOVE and be a good example for the child to love animals and our planet, then they will naturally gravitate toward a healthy lifestyle.
I ALMOST FORGOT.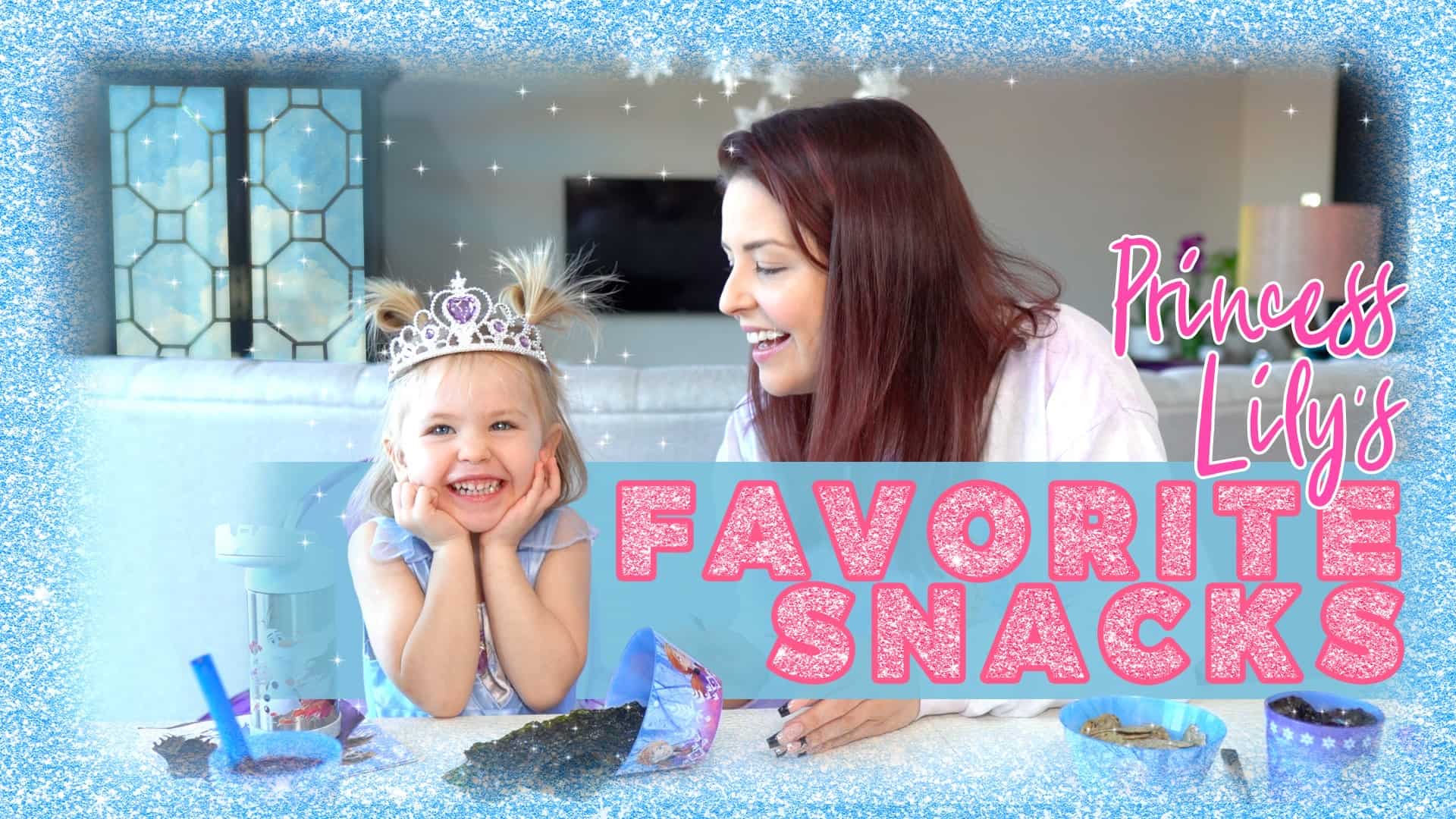 We just started a YouTube channel for Lily, and one of her first videos is "Lily's favorite healthy snacks!"
It's so cute I cant even handle it.
Her channel will be a family-friendly space for healthy (and Disney princess) inspiration for kiddos. Lily loves to watch little kids on YouTube, so we thought she would really have fun making her own videos that she can look back on and even show her kids one day. 🙂
Anyways, back to the snacks.
Below is a list of the foods that we make for Lily on a regular basis!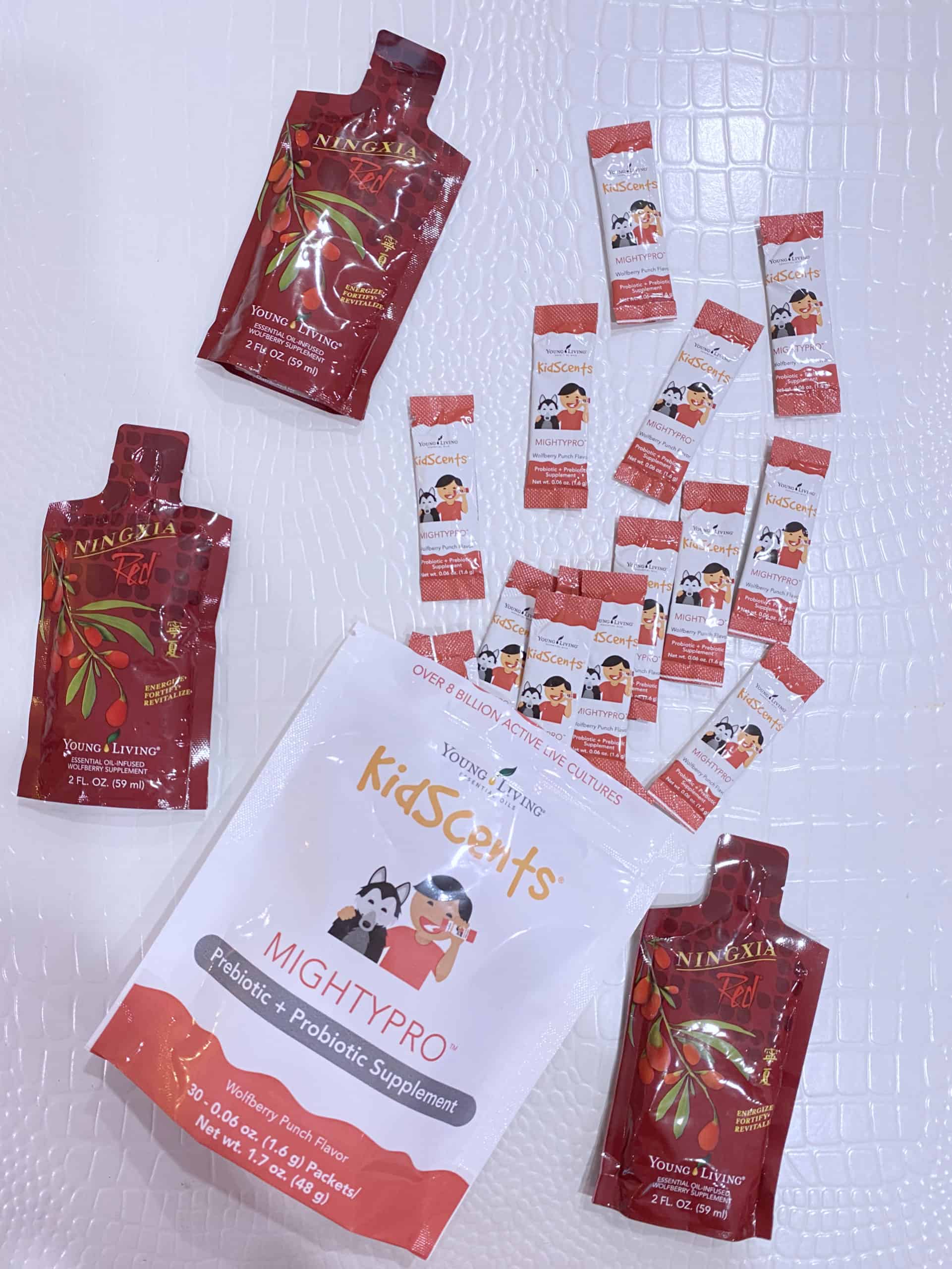 Breakfast:
Oatmeal with Frozen Blueberries & Bananas + sprinkle of ground flaxseed
Oatmeal with Peanut Butter and Banana + sprinkle of ground flaxseed
Blueberry Waffle
Just Egg w/Sauteed Mushrooms
Avocado Toast on Dave's Killer Powerseed Bread
GT's Raspberry Coconut Probiotic Yogurt
Smart Bran Cereal with Non-Dairy Milk
Watermelon Juice w/Mint
*Lily always has a Ningxia Red packet and a probiotic packet, pictured above, first thing in the morning. She refers to it as her "juice" or her "packet." (If you'd like more info on this product, please watch here, and then send me a Direct Message on Instagram, or email at [email protected])
*We make her a smoothie first, to be sure she gets her berries in. Lily either shares one of our big family smoothies, or if we are not making a smoothie that morning we make her a tiny smoothie in the Nutribullet that consists of Frozen Mixed Berries + Almond Butter + Banana + Non Dairy Milk.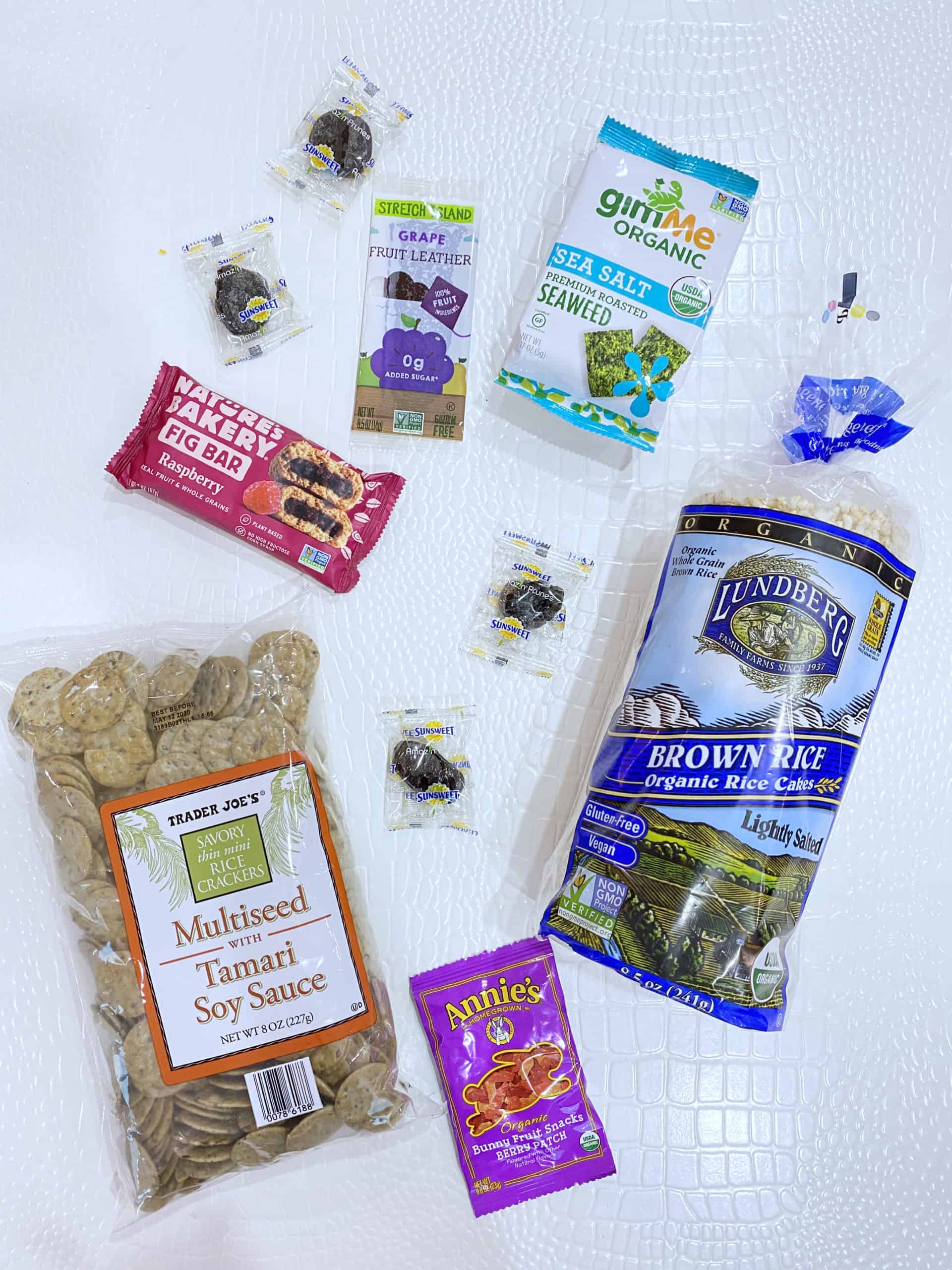 Snack / Treat:
Frozen Mango
Fresh Fruit; Mango, Orange, Banana, Strawberries, Blueberries, Raspberries, Pomegranate Seeds
Tamari Sesame Crackers (Trader Joes) with Kite Hill vegan cream cheese spread
SunSweet Individual Prune Packs
Fruity Fig Bars
Slique Shake by Young Living (we usually split one, she just loves these things!)
Organic Seaweed
Follow Your Heart Cheddar Cheese Slice
Rice Cakes (topped with nut butter + banana)
Annie's Bunny Fruit Snack (Lily doesn't have these often, but this is best gummy snack for kids I've found that isn't made from gelatin)
Banana Ice Cream
So Delicious Coconut Milk Ice Cream Sandwiches
Lunch:
Leftovers 🙂
Dinner:
Veggie Plate w/ 3 of below:
Sauteed Mushrooms
Corn / Corn on the cob
Green Peas
Riced cauliflower
Soft Steamed Broccoli
Mashed Sweet Potato (actually mashed garnet yam, lol, but that sounds weird)
Zucchini Cakes (vegetarian)
Garden Lites Cakes (vegetarian)
Red Lentil Penne Pasta with Muir Glen Pasta Sauce + Frozen Mixed Veggies + Mushrooms
Refried Bean Quesadilla w/ vegan cheese and baby spinach
Rice Noodles with Peanut Sauce & Veggies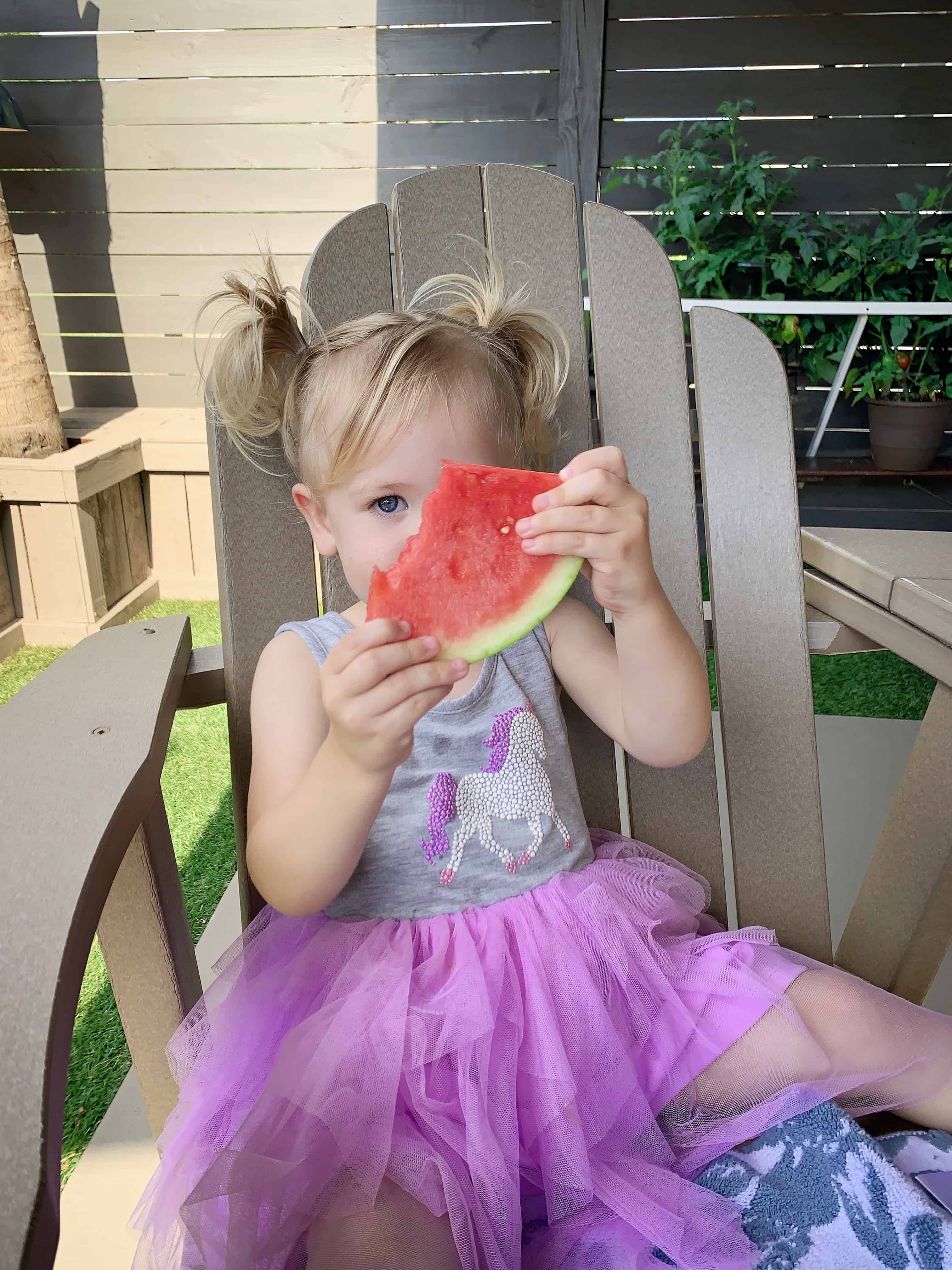 Hugs from Lily! 💜